This article is has been reviewed by the Wego's editorial team to ensure that the content is up to date & accurate.
With lockdowns ending, border restrictions are slowly being eased across the world. Many international destinations are now allowing incoming passenger traffic with specific guidelines on safety and social distancing. The aviation industry, which had largely ceased to operate across borders, is gradually restarting. Even passengers eagerly await the normalcy of flight operations and are looking forward to leisure travel across borders.
It is vital for passengers as well as airlines to ensure that they are not potential vectors for the spread of COVID-19 virus. Hence, there is a need for a secure and verifiable system to verify the health records of travellers willing to move across borders. CommonPass is one such initiative to address these challenges. Read on to know more about CommonPass and how to use it.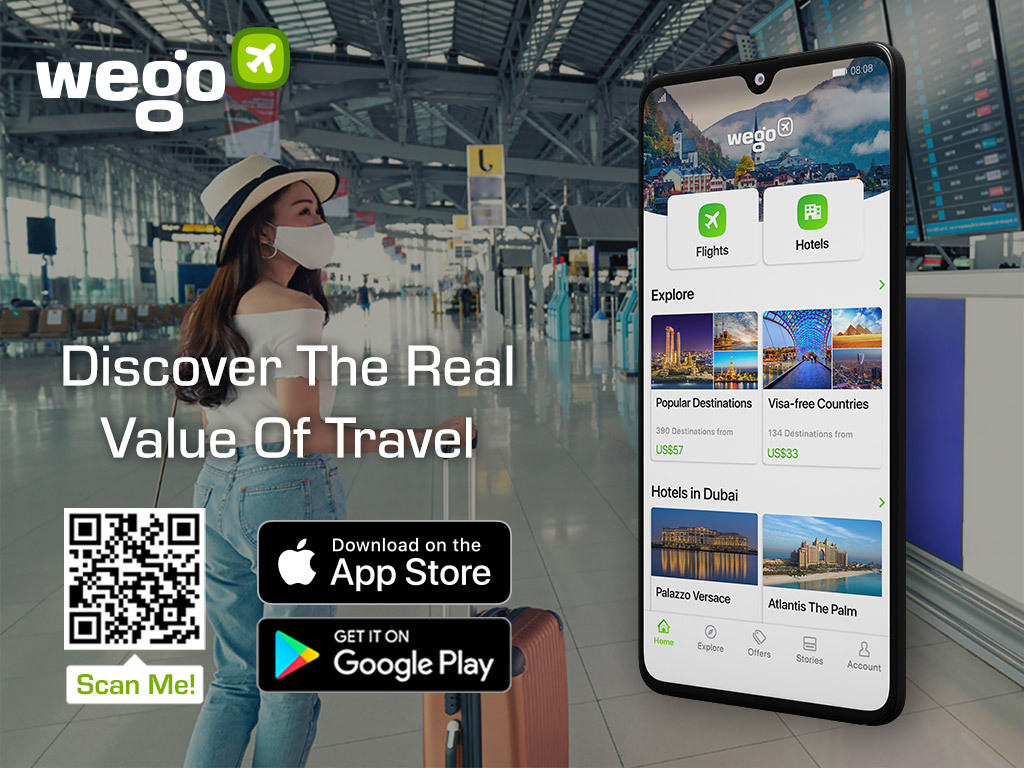 What is CommonPass?
CommonPass is an app that lets people document their COVID-19 status (including health declarations, PCR tests and vaccinations), to satisfy a country's entry requirements.
The CommonPass app is developed by a Switzerland based public interest foundation called The Common Projects, in coordination with the World Economic Forum.
Lab results and vaccination records can be accessed through existing health data systems, national or local registries, or personal digital health records (Apple Health for iOS, CommonHealth for Android). Apple Health and CommonHealth let individuals store their health records securely and privately on their phones, entirely under their control.
The CommonPass platform assesses whether the individual's lab test results or vaccination records
come from a trusted source, and 

satisfy the health screening requirements of the country they want to enter.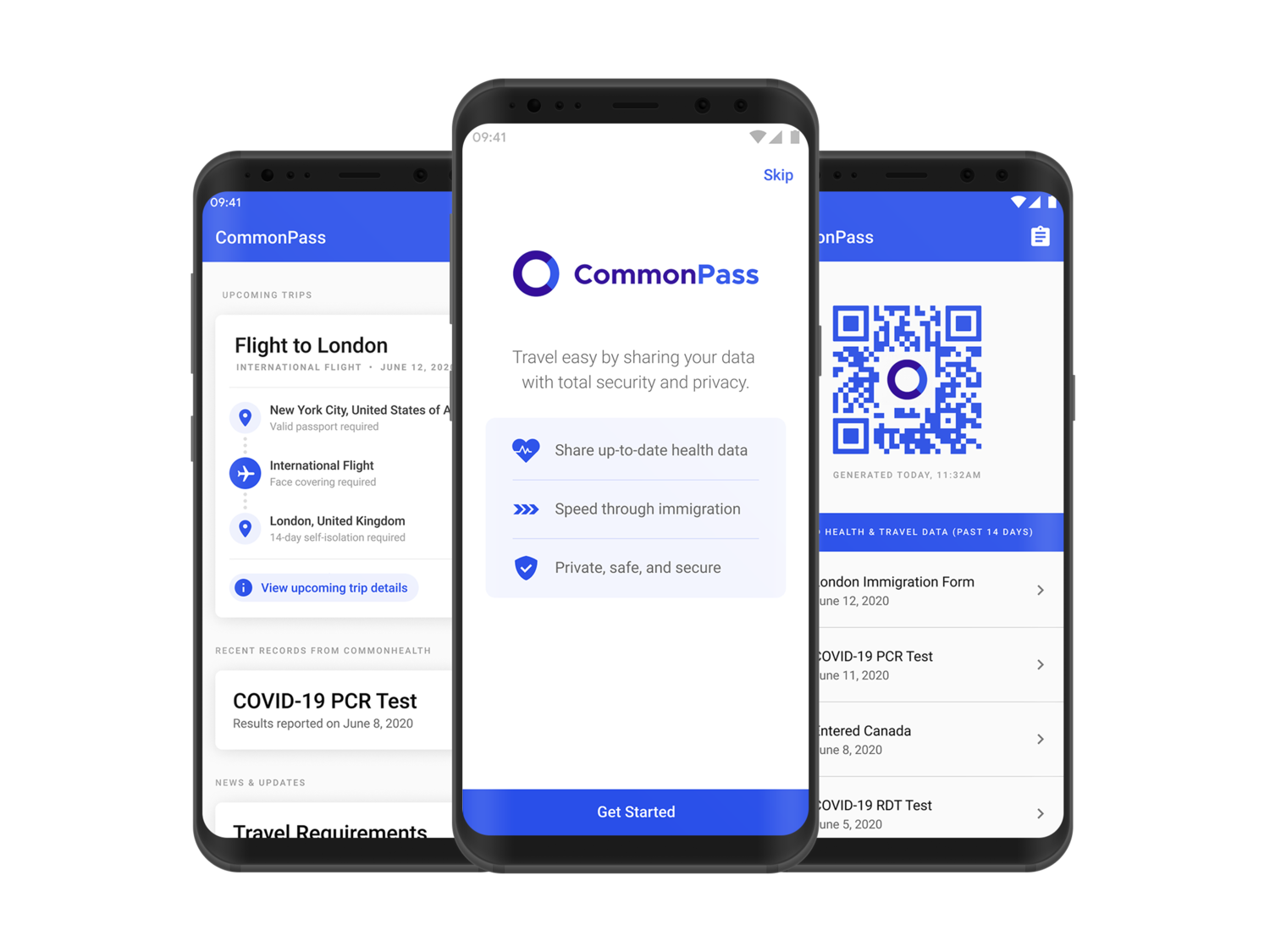 Image © The Commons Project
What can the CommonPass app offer?
Standardization in COVID-19 test results
The COVID-19 test results delivered in regional languages and conducted by unknown laboratories were posing a significant issue on the airlines who were not sure about the credibility of such results. CommonPass app will act as a universal digital health pass in such times.
Enable healthy travellers to avoid quarantine.
Foreign countries/ airlines that do not accept the negative test results from non-accredited laboratories, force passengers to undergo mandatory quarantine in the destination country, or even worse, they do not allow passengers to board the flight. The CommonPass app aims to restore confidence in the travel industry by allowing the passengers to prove that they have indeed tested negative for COVID-19.
Support more nuanced screening requirements for entry
Each country has its own travel restrictions, testing rules, and have imposed a variety of quarantine standards. These rules and regulations are constantly changing following the pandemic development, making it impossible for passengers as well as airlines to follow suit. The CommonPass app aims to solve this problem by being a uniform and global travel system to confirm a passenger's health status.
Trustworthy model for validating the health status of incoming travellers
The complex protective measures imposed by a country has proved to be counterproductive. It discourages passengers from disclosing relevant information during screening at airports. Over and above that, someone can easily forge the printed paper test results and records with falsified results. The purpose of CommonPass and the CommonTrust Network is to enable safer airline and cross border travel by giving both travellers and governments confidence in each traveller's verified COVID-19 status.
To secure the data privacy rights of the passengers
The Contact Tracing apps mandated by several countries have failed to show success as passengers hesitate to download it due to privacy concerns and data leakage issues. The CommonPass allows passengers to access their lab results, and consent to have that information used to validate their COVID status without revealing any other underlying personal health information. CommonPass delivers a simple yes/no answer as to whether the individual meets the current entry criteria, but the underlying health information stays in the individual's control. The app does not pass any information to the third party.
How do I use the CommonPass app?
You will have to first download the CommonPass app, which will be made available on both Android and iOS phones.
The app will have the COVID-19 government requirements from each country already fed into it. You will find a registry of medical labs that are CommonPass-enabled.
You will then have to get tested for COVID-19 from the nearest registered laboratory who will give you an online account.
Using CommonPass, you can log in to your respective laboratory's system and pull your results into your app.
If your results comply with the destination country's requirement, the app generates a QR code certifying that you are good to travel.
The QR code can then be used to pass through immigration, and airline checks, without revealing any other health details.
When can I start to use the CommonPass app?
CommonPass is currently released in limited availability by invitation code, available both on iOS and Android platforms.
The Common Project is planning to roll out the CommonPass system in 15 more countries. They are working with major airlines and are planning to launch routes across Europe, the Americas, Asia, Africa and the Middle East.
In February, Qantas completed a trial run of the CommonPass Digital Health app on an international repatriation flight from Frankfurt to Darwin. JetBlue and The Commons Project Foundation, in partnership with the government of Aruba and COVID testing companies Vault and XpresCheck have launched the use of the CommonPass platform, allowing JetBlue customers traveling from Boston's Logan International Airport to Aruba's Queen Beatrix International Airport to enter the nation using the CommonPass digital health pass on March. 
Apart from aviation, are there plans to roll out the CommonPass app in other sectors?
Yes. CommonPass can work to get travel and trade back to pre-pandemic levels for crossing borders via ground transportation. The app can also play a major role to show the vaccination records, once the vaccine is available. The CommonPass app could also allow restaurants, cinemas, hotels, sporting venues, concert venues, conferences and exhibition industry to reopen safely.
Disclaimer: Featured image is for illustration purpose only and is not actual representation of the product