There are a lot of ways to enjoy Hong Kong like a local. One of the simplest way is to savor the delicacies in their most happening places. We have wrapped the list of the most photogenic and the most popular cafes and restaurants of Summer 2018. Here, Hong Kong's local cool kids and hipster traveller come to dine and hangout.
[Find the best ticket price to Hong Kong]
Dessert Painting at Atum Desserant
Image credit: Atum Desserant
In the restaurant at 16th floor of The L Square, 456-491 Lockhart Road, Causeway Bay you will get the unique experience of eating your dessert directly from the table mat. If you order the famous signature dish named "Improvisation", a chef will paint the table mat with chocolate, strawberry, taro, and mango sauce, then add fruits, green tea mochi, flavoured powders and, last but not least, nitrogen-made ice cream. Remember to save a seat before coming since so many photogenic-food hunters have their eyes fixed on Atum Desserant.
Fusion of Book, Coffee and Art at Kubrick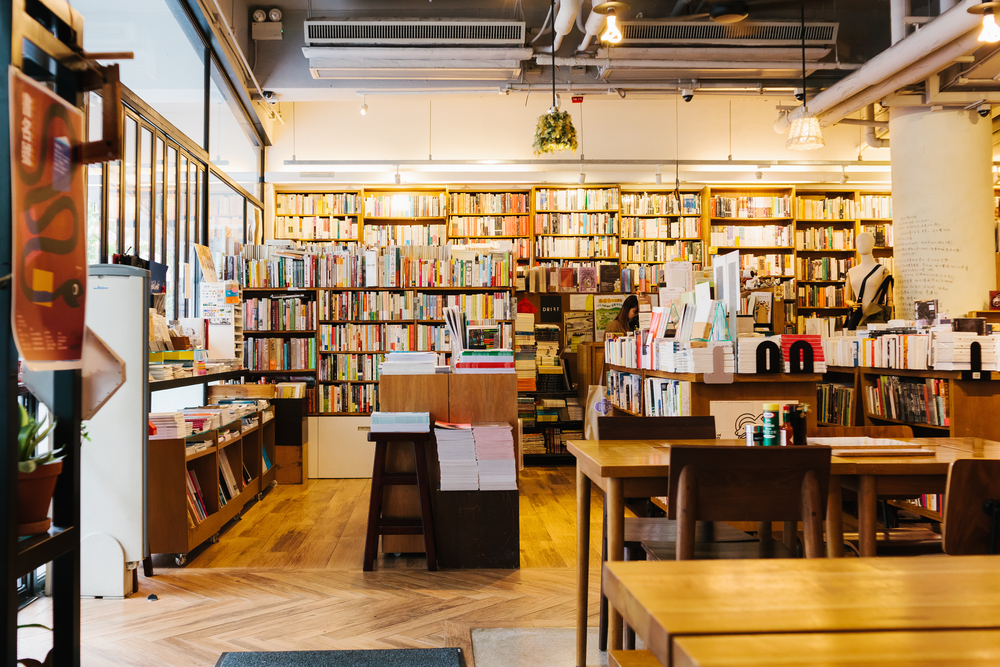 Image credit: Shutterstock
You may plan a two-hour visit but ended up longer if you come to Kubrick, especially if you're a fan of book, coffee, and artsy things. Kubrick Cafe and Bookstore located at Yau Ma Tei, Public Square St., next to Broadway Cinematheque. Their vintage concept, with all-woods decor, blends well with the calm of a bookstore and coffee shop. There's no wifi here so you may enjoy your time without distraction. Browse to their book collection, DVDs, art and stationary stuffs while waiting for your cup of coffee. If you're hungry, try their pasta carbonara which is one of the most praised dishes in Kubrick while enjoying a decent talk with your companion.
Movie-Themed Starbucks
Image credit: Starbucks
Hong Kong is known as Hollywood of The East for its dynamic film industry. To appreciate movie culture in Hong Kong, a Starbucks outlet in Sai Yee Street, Mongkok, dedicated their store to be a movie-themed. Inside, one of the largest Starbucks stores in Hong Kong has retro-tiles floor with countless old movie posters plastered to the walls. On the second floor, there are red folded-chairs, just like in cinema, and posters that depict Mongkok life in the past. So if anyone wants to appreciate Hong Kong movie culture in the coolest way possible, there is no other place better than Movie-themed Starbucks.
Going Retro in Bound By Hillywood
Image credit: Hypebeast
An American cafe at day and drinking house at night, Bound by Hillywood at 32 Boundary Street, Prince Edward, will always provide decent coffee for you. Nathan, the barista, will perform his brewing skill right before your eyes while chatting friendly with his customers. Pink and blue neon lights at night will caught your attention for its retro vibe with pop Cantonese songs flowing calmly in the background. Not a coffee-drinker? You can still visit Bound for their craft beers or western-style food. A lively coffee place where people talk comfortably even to a stranger? Only at Bound by Hillywood. Plus, there are many English-speaking travelers stop by, in case you miss chatting in English.
[See Hotel Recommendations in Hong Kong]
Tasting Kobitos Dim Sum Icon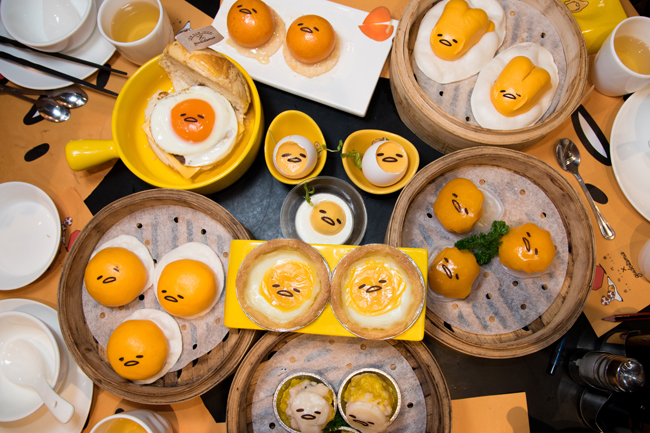 Image credit: Daniel Food Diary
There are many, many good dim sum places in Hong Kong, but only one that is iconic. Kobitos Dim Sum Icon at THEONE, Tsim Sha Shui, Kowloon has the the most iconic, if not Instagram-worthy, dim sum in Hong Kong. People came to play with their food before eating the dishes clean. Order the famous Gudetama Chocolate Custard Bun, which you can poke the butt part and squeeze out the chocolate cream out of its hole. Other than Gudetama (Sanrio's) and Kobitos (Toshikata Nabata's) as their icons, Kobitos Dim Sum Icon also has other cartoon and animal characters menu you cannot resist but to order. All their menus are worth every picture and video!
Little Bao the Asian Burger
Image credit: That Food Cray
Little Bao is one of the exceptional places where people are willing to line up even before the store opens at 06.00 p.m. The small "Asian burger" attracts the crowd for its mouthwatering bao (buns). You can also enjoy their wine, salad, bao ice cream, and their cocktails, which rumour has it, worth every penny. Little Bao's seating space is limited. You can choose the bar facing the kitchen or high-chaired table facing the wall. Avoid crowd and get a seat by coming early before 06.00 p.m. on weekdays or 12.00 p.m. on weekends.
Now, how was that? You can fill up your tummy as well as your Instagram feed, right? If you have visited one of the cafes or restaurants–or maybe all of them, tell us what you think on the comment section below. Browse Discover Hong Kong, the official website of Hong Kong Tourism Board, to get more insights of top restaurant and cafe to visit this summer!
—
You might also like:
– Beat the summer heat with these "Soul Cool" Hong Kong must-eats!
– Coolest ways to play in Hong Kong this summer (with map!)