Let's play in Hong Kong this summer! We take a look at some of the city's coolest things to see and do.
Experience the dizzying heights of Sky100
Hong Kong is the world's second city with the most number of high-rise buildings – the iconic International Commerce Center (ICC) – the city's tallest. The 118 storey skyscraper at 490 meters high, functions mostly as an office building and shopping center. On the building's 100th floor, you'll enjoy a stunning 360 degree view of Hong Kong.
Come just before sunset so you can see the city turn from daylight, to beautiful sunset, and glittering nightscape. From Sky100 you'll be able to fully appreciate the city's incredible density, as well as its natural surrounds.
Buy tickets to reach Sky100 on the first floor of the ICC or online at this website. Save 10% when you purchase online!
Hong Kong's most breathtaking view
Sky100's city centre view is spectacular, but to get even higher, head to The Peak – Hong Kong's highest ground, which combines history with a touch of Mother Nature.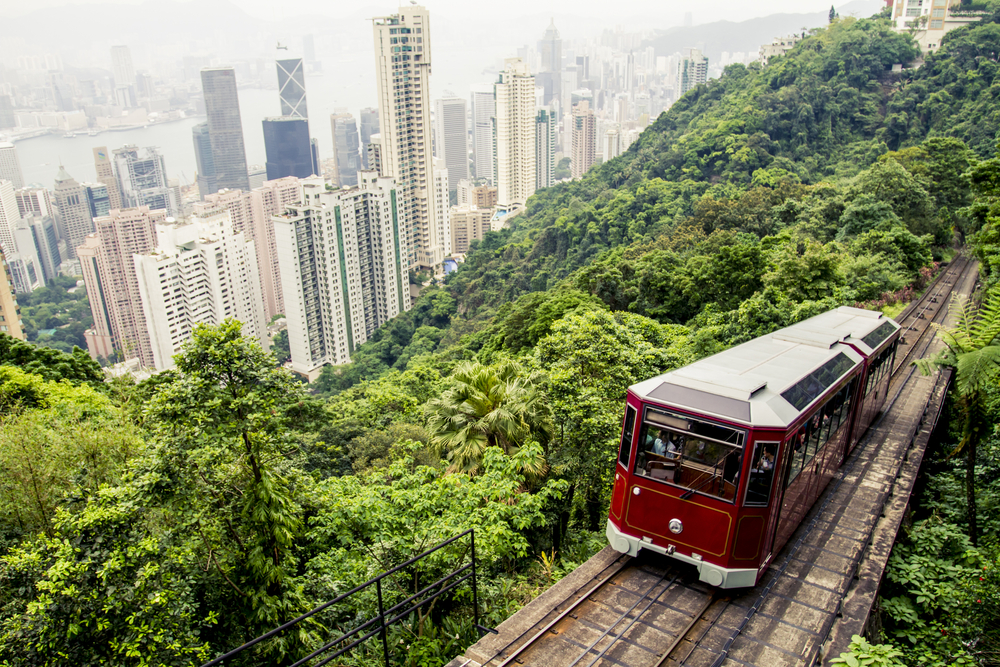 The Peak is one of the city's best known landmarks and not without reason. Sitting atop Victoria  Hill, The Peak was prime real estate during the British colonial era. The most popular way to reach The Peak is the gentle ride upwards on the antique Peak Tram. Relax for ten minutes as you glide up the 50 degree slope as you climb to the top.
Selfie with the stars at Madame Tussauds
While you're at The Peak, pop into Madame Tussauds and meet the residents of this legendary wax museum. For great value, purchase your Peak Tram and entrance ticket at the same time.
Madame Tussauds continuously grows its collection so there's always something new to see. The latest addition is Indonesia's President Joko Widodo and the resemblance even surprised Jokowi himself during his visit to the museum with his family.
During June, Madame Tussauds will launch Fashion Zone, where visitors can try their hand at being a supermodel. Try out your runway walk, pose with famed wax models, and see what you would like on the face of a fashion magazine.
Step into the local hipster scene at PMQ
Back in the city, visit the Police Married Quarter (PMQ), a creative hub for art and fashion lovers. Unique designs created by local artists are on sale, and if you're not looking to buy, you'll be impressed by the originality and creativity of the work.
As the name suggest, the PMQ was once a live-in police dormitory. The old four storey building with its dozens of rooms make it extremely Instagrammable. Start exploring the PMQ from the top down by taking the elevator to the highest floor, and making your way to the bottom.
K11 shopping mall
With art and nature as its most prominent theme, the K11 Art Mall is a breakthrough in Hong Kong's art and culture scene.
K11 is home to a number of temporary exhibitions, each featuring monthly themes and artists. Make sure to swing by K11 DesignStore on the first floor to take some of this amazing treasure home with you.
Treasure hunting in Sham Shui Po
You don't need a pirate's map to go treasure hunting in Sham Shui Po. If you like to make your own jewellery head towards Yu Chau Street and find stores overflowing with fabrics, beads, ribbon, leather and the tools you might need to create your own.
For tech lovers visit Golden Computer Centre in Fuk Wing Street, and shop for a wide array of electronics including bluetooth speakers, USB chargers, game consoles, cameras and more.
Pick and build in Mongkok's LEGO Certified Store
Calling all kids and the big kids! LEGO opened their certified store in Mongkok. Word "certified" means when a new product is launched, Mongkok store has it. Located in Langham Place, the store spans over 4,000 square feet, making it the biggest LEGO store in Asia.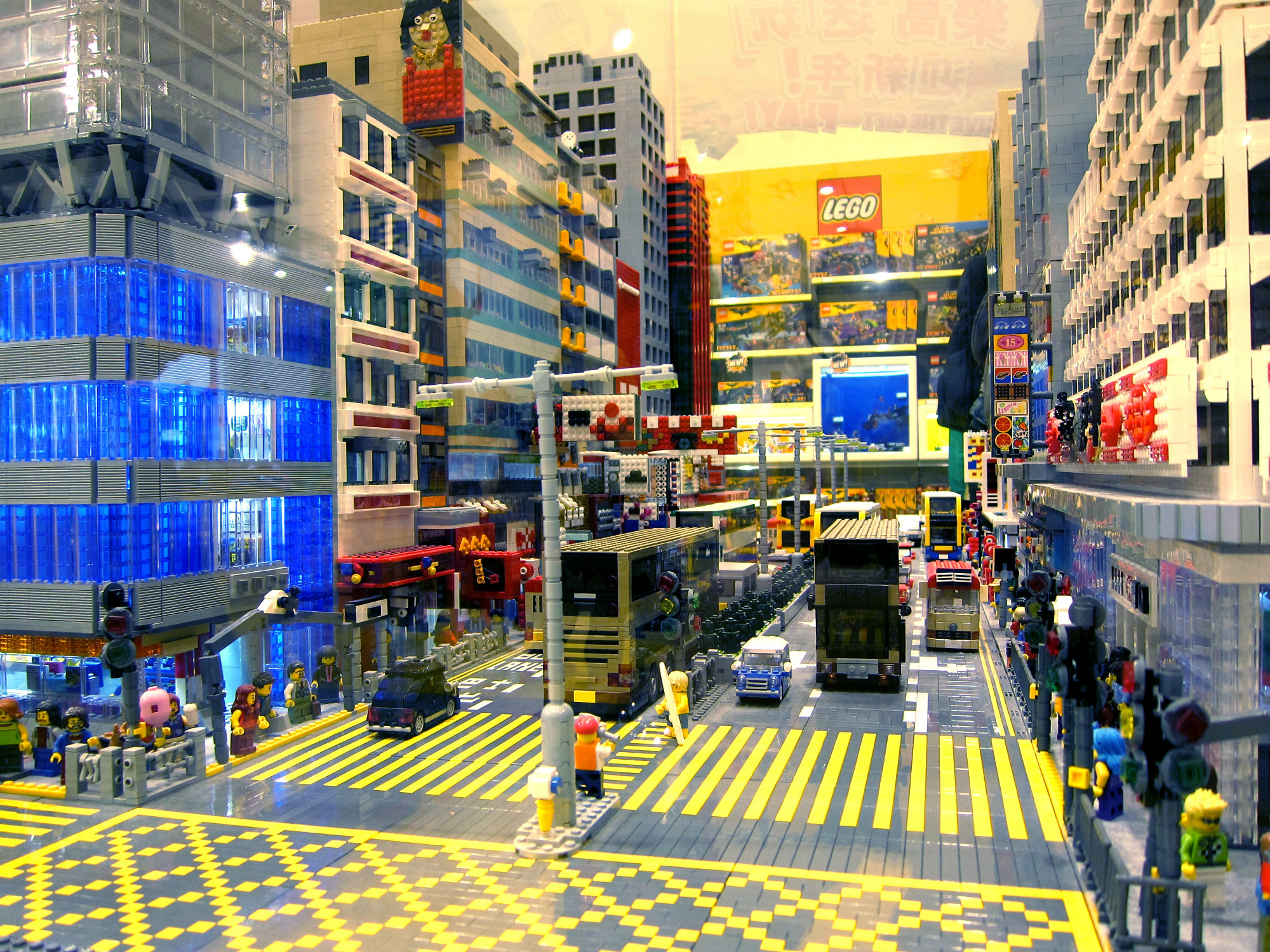 LEGO Certified Stores offers not only shopping but also playing experience to all the mini brick fans. Brick Specialists are ready to chat with you about the latest LEGO product or help you find the best product for your loved ones.
Shop, Eat, and Play in Causeway Bay
Causeway Bay is one-stop destination for shopping, eating and playing in Hong Kong. Between the malls and high-end fashion stores, you will discover, smaller, edgy local boutiques. If you love your cosmetic products, make sure to visit Two Girls – Hong Kong's first cosmetic brand established in 1898.
To build your strength before shopping takes over indulge in melon-pan, located in Cannon Street. The sweet buns with cookie crust are limited to 600 per day, so get there early!
Not into shopping? Lose yourself at Combo Entertainment and play virtual reality games,  PlayStation, car-racing, board games, even mahjong. Best of all, you can play all with only one entrance fee.
Mr. & Mrs. Cat Cafe in Causeway Bay is a must for cat-lovers! Play with eight very friendly cats and enjoy their unique personalities while you sip tea.
Go play in Hong Kong – we've got the best flights to get you there, and all the hotel deals online. Find your travel deals here and enjoy your summer!
For more information head to www.discoverhongkong.com/. 
Images courtesy of Discover Hong Kong.