This article has been reviewed by Wego's editorial team to ensure that the content is up to date & accurate.
Updated July 2023
Imagine a world where business opportunities know no boundaries and the success of your company relies on efficient and well-managed corporate travel. Welcome to the world of Corporate Travel Management (CTM), where strategic planning and the well-being of travelers come together to create a seamless experience that enhances productivity and fosters growth.
If you're interested in discovering more about the services and functions associated with Corporate Travel Management, please continue reading our article.
Corporate Travel Management
In the dynamic landscape of today's business environment, the significance of Corporate Travel Management cannot be overstated. This vital function plays a pivotal role in ensuring seamless operations and worldwide success for companies. As the global marketplace continues to evolve and interconnect, businesses are actively pushing their boundaries, exploring untapped opportunities on a global scale.
The essence of efficient travel management lies in strategic planning, optimizing costs, and prioritizing the well-being of travelers. By harmonizing these aspects, businesses can maximize productivity while minimizing potential disruptions along the way.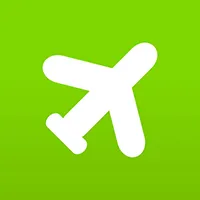 Book cheap flights on Wego
Corporate Travel Management services
Corporate Travel Management companies offer various services and solutions to support businesses in managing their travel programs effectively. Some of the key services and solutions provided by these companies are detailed below.
Travel booking and reservations 
Corporate travel management companies assist in arranging flights, accommodations, car rentals, and other travel-related services for employees. They leverage an extensive network of suppliers to negotiate discounts and secure the best rates and options for businesses.
Travel policy development
These companies help organizations establish effective travel policies that define employee travel guidelines and procedures. They ensure compliance with company policies, industry regulations, and travel best practices.
Expense management 
Corporate travel management companies offer expense management solutions to streamline the process of tracking and reconciling travel expenses. They may provide tools or software that allow employees to submit expense reports and automate reimbursement processes, enhancing efficiency and accuracy.
Travel risk management
With a focus on traveler safety and security, these companies provide assistance in managing travel risks. They offer real-time travel alerts, emergency support services, and access to travel risk management tools to ensure the well-being of employees during their travels.
Reporting and analytics 
Corporate travel management companies provide comprehensive reporting and analytics capabilities. They generate customized reports that provide insights into travel expenses, patterns, and trends, helping businesses optimize travel programs and make data-driven decisions.
Travel technology solutions 
These companies offer travel technology platforms and tools to simplify the travel management process. This can include online booking portals, mobile applications, itinerary management systems, and traveler communication platforms.
Supplier management 
Corporate travel management companies establish relationships with various travel suppliers, including airlines, hotels, and car rental companies. They negotiate contracts and manage these supplier relationships to ensure consistent service quality and preferential rates for their clients.
Travel consulting 
Many corporate travel management companies provide consulting services to help businesses improve their travel programs. They offer strategic advice, conduct program assessments, identify cost-saving opportunities, and suggest travel policy enhancements.
Corporate Travel Management companies
The services and functions offered by corporate travel management companies, such as TravelStop, Engencia, SAP Concur, and others, are designed to optimize travel experiences, control costs, improve policy compliance, and enhance the overall efficiency of corporate travel programs.
For a comprehensive list of the top Corporate Travel Management companies, we invite you to explore our curated article featuring the top five industry leaders.
[Total:

171

Average:

4.5

]