This article has been reviewed by Wego's editorial team to ensure that the content is up to date & accurate. 
Updated September 2023
The UAE provides multiple options when it comes to obtaining a visa. Depending on the purpose of your visit, the government of UAE issues several types of visas, including a Visa on Arrival. Travelers who are eligible for the Visa on Arrival in UAE can get one at the immigration checkpoints of the airports once they arrive in the country by air.
Read further to know more about available visa-on-arrival facilities, their validity, visa requirements, extension, etc.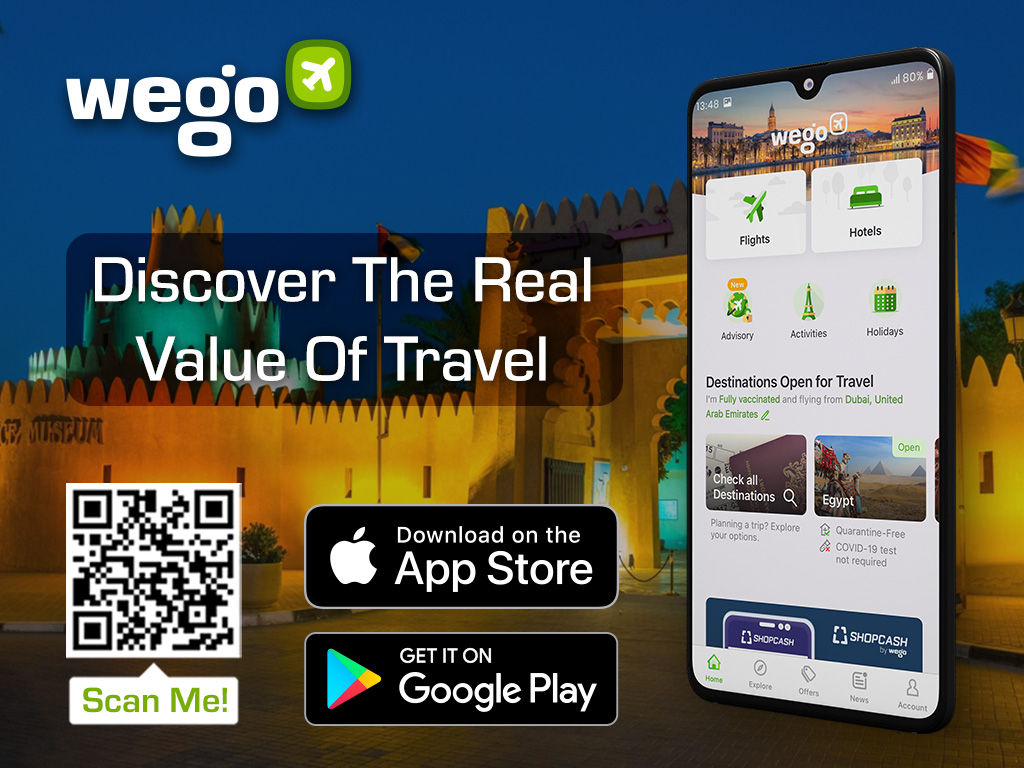 UAE visa on arrival countries list
Several nationalities are eligible for a visa on arrival, which means they are not required to make advance visa arrangements before entering Dubai and the UAE. If you are arriving from any of the countries or regions listed below, you do not need to apply for a visa before traveling to the UAE. Upon landing in the UAE, you can simply proceed to immigration to receive a visa.
In addition, nationals of GCC nations (Bahrain, Oman, Kuwait, Saudi Arabia, Qatar, and the UAE) can enter the UAE visa-free by presenting a valid ID Card or GCC country passport at the point of entry.
If you are a citizen of the countries listed below, you are eligible to apply for the UAE's visa on arrival (VoA) facility:
Australia
Swiss Confederation
Czech Republic
Slovak Republic
French Republic
Hellenic Republic (Republic of Greece)
Hungary
Kingdom of Saudi Arabia
United Kingdom of Great Britain and Northern Ireland
United States of America
United Mexican States
Japan
Principality of Andorra
Principality of Liechtenstein
Principality of Monaco
Ukraine
Barbados
Brunei Darussalam
Solomon Islands
Republic of Azerbaijan
Republic of Estonia
Argentine Republic
Eastern Republic of Uruguay
Republic of Albania
Federative Republic of Brazil
Portuguese Republic
Republic of El Salvador
People's Republic of China
Republic of Maldives
Federal Republic of Germany
Republic of Austria
Republic of Ireland
Republic of Iceland
Republic of Italy
Republic of Paraguay
Republic of Bulgaria
Republic of Poland
Republic of Peru
Republic of Belarus
Republic of Chile
Republic of San Marino
Republic of Slovenia
Republic of Singapore
Republic of Seychelles
Republic of Serbia
Republic of Finland
Republic of Cyprus
Republic of Kazakhstan
Republic of Croatia
Republic of Korea
Republic of Costa Rica
Republic of Colombia
Republic of Kiribati
Republic of Latvia
Republic of Lithuania
Republic of Malta
Republic of Mauritius
Republic of Nauru
Republic of Honduras
Georgia
Grand Duchy of Luxembourg
State of Israel
State of Kuwait
State of Qatar
Vatican City State
Russian Federation
Romania
Saint Vincent and the Grenadines
Sultanate of Oman
Commonwealth of the Bahamas
Canada
Malaysia
Kingdom of Spain
Kingdom of Bahrain
Kingdom of Denmark
Kingdom of Sweden
Kingdom of Norway
Kingdom of Belgium
Kingdom of the Netherlands
Montenegro
New Zealand
Indian nationals holding a visit visa or a green card issued by the USA that has a validity of six months or holding a UK or EU residence can obtain a visa on arrival for a maximum stay of 14 days for a certain fee, and it is extendable for a certain fee as well.
Please note that lists of countries eligible for visas on arrival may vary from time to time; therefore, please check with the UAE embassy in your country before travelling to the UAE.
UAE visa on arrival requirements
Eligible applicants for the Visa on Arrival will receive either a 30-day or 90-day visa, which can be extended if required. The visa is issued on arrival at any entry point in and also issued online to skip the long immigration queue on arrival in the UAE.
To get a Visa on Arrival at the airport, you will need to fly with any one of the approved airlines. You can also apply for a visa in advance using the electronic visa system that the UAE has approved. With the electronic visa system, you will receive your visa via e-mail, and you will not have to pick it up once you arrive at the airport.
Before applying for a visa via the electronic visa system, travellers must ensure they can support themselves (and any dependents) during their visit.
the traveller's passport should be valid for 6 months from arrival in the UAE.
an image of the biographical passport page
a valid e-mail address
a valid credit or debit card to pay the UAE tourist visa fee
If applying for a pre-arranged Dubai or Sharjah immigration tourist visa (for family members, friends or relatives), the sponsor/host in the UAE must have the following:
a minimum salary of AED 3,000.
passport copy and residence visa with a minimum of 3 months validity
bank statement of the previous 3 months stamped by the bank, or the latest salary certificate and tenancy contract (with a minimum 3-month validity).
visitors' passport copy (6-month validity).
two photographs of the visitor with white background.
a cash deposit of AED 2500 (for each visitor).
proof of relation such as a copy of Marriage / Birth certificate attested from the ministry of UAE and translated to English or Arabic.
Those who do not have a sponsor/host in the UAE can still apply for a visa. Check out our article on which visa and permits you can apply for without a sponsorship.
Residents of any GCC nation may apply for a UAE visa online through ICP Smart Services or the GDRFA website only if they are travelling with a GCC national. Such visas are valid for 30 days but can be extended further for 30 additional days.
UAE visa on arrival application process
Citizens of the eligible countries mentioned above can obtain a Visa on Arrival once they land in the UAE. Eligible nationals do not need to apply for a visa in advance. Once you land in the UAE, you can proceed to the immigration counter at the airport and go through the required biometric procedures. The immigration authorities will then stamp your visa on your passport and update it in ICA and AMER systems, after which you will be issued your Visa on Arrival.
Arrivals not eligible for a visa on arrival
The United Arab Emirates does not issue any visas through its consulates or embassies overseas. Hence, if you are not a citizen of the countries mentioned above, you will require a pre-arranged visa before you enter the UAE. You cannot submit a UAE visa application yourself. All pre-arranged visit visas are processed inside UAE through any one of the following:
a sponsor/host who is residing in the UAE.
a licensed travel agency (through which you purchase the travel ticket).
the hotel in which you are staying in the UAE.
any airline authorized to issue a visa (provided that you'll be flying with them), such as:
Those not eligible for a visa-free entry or a Visa on Arrival will need to get their visit visa processed inside the UAE through their UAE sponsor/host. Please ensure you have a visa copy from your sponsor before departure.
Please refer to the UAE's official government portal for more details on the Visa on Arrival application process and entry permits/visas to enter the UAE.
UAE visa on arrival processing time
If you are not eligible for UAE Visa on Arrival, the processing time for pre-arranged UAE visas is approximately 3 to 4 working days after approval. 
UAE visa on arrival validity
30‑day visa on arrival eligibility:
Citizens of the following countries/regions are eligible for the 30-day VoA
Andorra, Australia, Brunei, Canada, China, Hong Kong, Macau, Japan, Kazakhstan, Malaysia, Mauritius, Monaco, New Zealand, Republic of Ireland, San Marino, Singapore, Ukraine, United States of America, Vatican City, United Kingdom and Northern Ireland.
90‑day visa on arrival eligibility:
Citizens of the following countries/regions are eligible for the 90-day VoA
Argentina, Austria, Bahamas Islands, Barbados, Belgium, Brazil, Bulgaria, Chile, Colombia, Costa Rica, Croatia, Cyprus, Czech Republic, Denmark, El Salvador, Estonia, Finland, France, Germany, Greece, Honduras, Hungary, Iceland, Italy, Kiribati, Latvia, Liechtenstein, Lithuania, Luxembourg, Maldives, Malta, Montenegro, Nauru, Netherlands, Norway, Paraguay, Peru, Poland, Portugal, Romania, Russian Federation, Saint Vincent and the Grenadines, San Marino, Serbia, Seychelles, Slovakia, Slovenia, Solomon Islands, South Korea, Spain, Sweden, Switzerland and Uruguay.
180‑day visa on arrival eligibility:
Mexican passport holders are eligible for a multiple entry 180‑day visit visa, valid for 6 months from the date of issue.
UAE visa on arrival cost
The 30-day, 90-day, and 180-day on-arrival visas are free of cost. The fee for a 14-day on-arrival visa is 120 AED.
UAE visa on arrival extension
Only a 30-day visa on arrival can be extended once for another 30 days, and a 14-day visa on arrival can be extended for another 14 days. However, a visa extension should be applied before the current visa expires; otherwise, you will be fined for overstaying. To extend a UAE visa, you will be charged a fee of AED 600. Those who fall under any of the categories mentioned below need not apply for a UAE visa extension:
visitors or tourists who are residents of a GCC country
GCC residents accompanying a GCC national
individuals who have a special entry permit
individuals who hold a 96-hour permit for special missions
The "disease-free certificate" is now a requirement for providing an entry permit for citizens of nations exempt from visa requirements to enter the UAE. This certificate must be presented with the other required documents for entry permits, such as the original passport and a coloured personal photo according to the latest update from the Federal Authority for Identity, Nationality, Customs and Ports Security.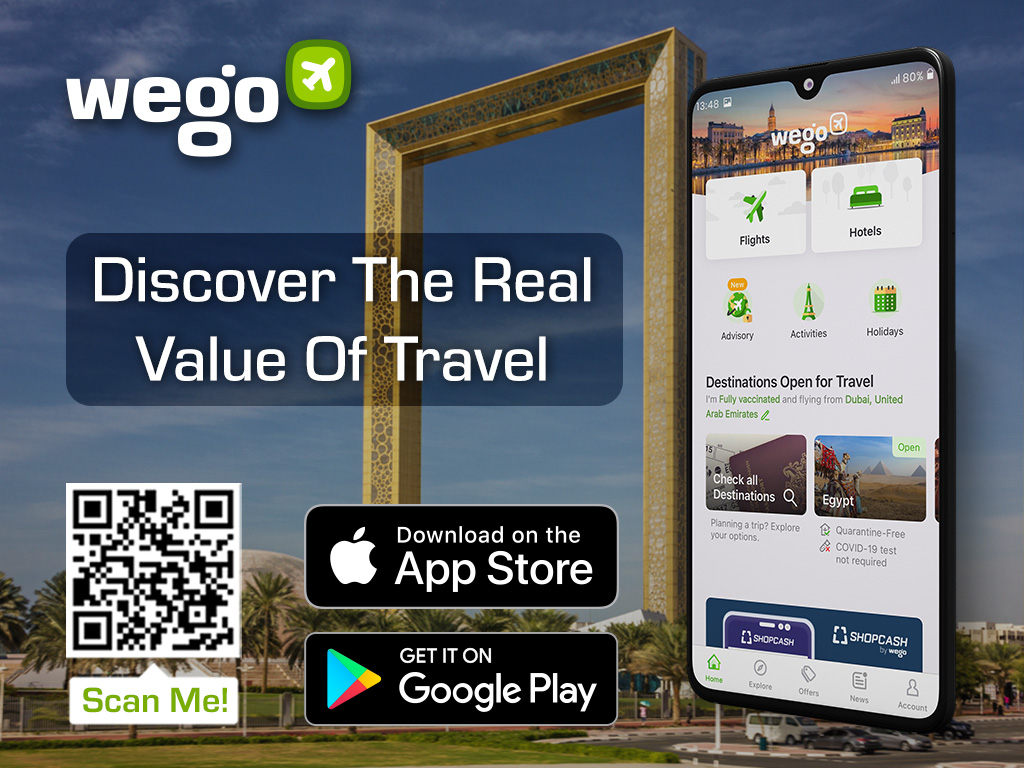 [Total:

126

Average:

4.8

]