This article has been reviewed by Wego's editorial team to ensure that the content is up to date & accurate.
Traveling is often considered a calming and therapeutic escape, offering a chance to relax, discover, and break away from the monotony of everyday life. However, it can also strain your finances, especially when dealing with the daily fluctuations in foreign currency exchange rates.
In this article, Wego presents a compilation of countries whose currencies are weaker than the Indian Rupee, allowing you to extract maximum value out of your money.
We also recommend that you check out our list of the most budget-friendly countries to visit from India!
*Rates are accurate at the time of writing
Indonesia
1 Indian Rupee = 185 Indonesian Rupiah
The tropical paradise of Indonesia, an enchanting archipelago of over 17,000 islands, is a beloved destination amongst Indian travelers. The country is renowned for its diverse topography ranging from beaches, lakes and volcanoes. 
In Indonesia, you have the opportunity to soak up the sun on Bali's golden shores, ride the waves in Uluwatu, explore the bustling street markets of Jakarta and discover the ancient wonder of Tanah Lot, amongst other vibrant experiences.
For food enthusiasts, Indonesia is a culinary paradise offering delights like Nasi Goreng, Rendang, Satay, and exotic fruits such as durian and rambutan.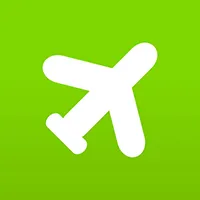 Book cheap flights to Indonesia
Cambodia
1 Indian Rupee = 50 Cambodian Riel
Cambodia, a land steeped in history and natural beauty, is an intriguing destination for Indian travelers. The country is renowned for the magnificent Angkor Wat, an ancient temple complex of UNESCO World Heritage stature. In the lively capital, Phnom Penh, the Royal Palace is a prominent attraction.
For those eager to delve into history and culture, the Killing Fields and Tuol Sleng Genocide Museum offer poignant insights. Adventurous spirits can venture into the lush Cardamom Mountains or unwind on the idyllic beaches of Sihanoukville.
Food enthusiasts will delight in Cambodian cuisine, featuring delectables like Amok (fragrant fish curry), Lok Lak (stir-fried beef), and Num Banh Chok (rice noodles with fish curry). Be sure to sample the sweet palm wine.
Cambodia caters to a wide range of traveler preferences, and with the Indian Rupee, you can explore all facets of this captivating destination.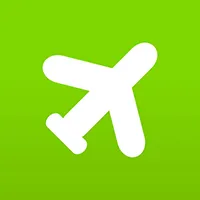 Book cheap flights to Cambodia
Hungary
1 Indian Rupee = 4.3 Hungarian Forint
Hungary is a captivating fusion of rich history and vibrant culture. Its capital, Budapest, is renowned for its stunning architecture and therapeutic thermal baths. Venturing beyond Budapest, you'll uncover gems like Eger, a charming town celebrated for its wines, and the picturesque village of Szentendre. Consider embarking on a Danube River cruise to witness Budapest's illuminated landmarks in all their splendor.
Hungary's culinary scene is a delightful journey, featuring classics such as Goulash, Langos (deep-fried bread with savory toppings), and chimney cake. Wash down these delectable dishes with Hungarian wines or savor a shot of pálinka, a robust fruit brandy.
The favorable exchange rate for the Indian Rupee in Hungary presents an economic opportunity for Indian travelers to immerse themselves in European cities and culture, adding an extra layer of allure to this captivating destination.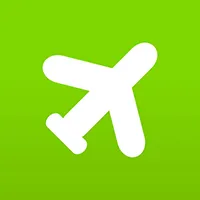 Book cheap flights to Hungary
Iceland
1 Indian Rupee = 1.6 Icelandic Krona
Iceland is also known as a land of breathtaking contrasts, owing to its diverse and aesthetically pleasing landscapes. The country is famous for the Blue Lagoon, a geothermal spa with milky-blue waters, as well as the Golden Circle, featuring the stunning Gullfoss waterfall, Geysir geothermal area, and Thingvellir National Park. 
You can also witness the breathtaking northern lights, which are visible between late August and mid-April in Iceland.
Some of the famous Icelandic cuisine includes dishes like Skyr (a yogurt-like dairy product), Plokkfiskur (a fish stew), and the famous hot dog from Bæjarins Beztu Pylsur.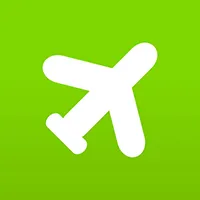 Book cheap flights to Iceland
Nepal
1 Indian Rupee = 1.6 Nepalese Rupee
Nepal is nestled in the lap of the Himalayas and offers a blend of breathtaking natural beauty and vibrant culture. The country is known to be a haven for mountaineers, as well as a land of sacred temples. You can visit the sacred city of Lumbini, the birthplace of Buddha, and marvel at the stunning landscapes in Pokhara. Annapurna and Everest Base Camp treks offer unparalleled mountain experiences. The country is also home to the iconic Pashupatinath Temple.
Nepali cuisine is a delightful journey of flavors, with dishes like momo (dumplings), dal bhat (lentil soup with rice), and sel roti (a traditional rice-based doughnut). Warm up with a cup of butter tea or try the sweet treat, yomari.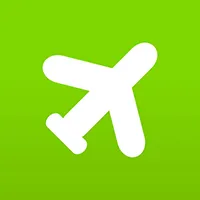 Book cheap flights to Nepal
Vietnam
1 Indian Rupee = 292.5 Vietnamese Dong
Vietnam stands out as a highly coveted travel destination in Asia, renowned for its captivating landscapes, delectable street food, and historical treasures like the charming Hoi An and bustling Ho Chi Minh City.
When exploring Vietnam, you can embark on a boat journey through the mesmerizing Halong Bay, delve into the wartime history at the Cu Chi Tunnels, and relish a leisurely bicycle ride amid the scenic rice paddies of the Mekong Delta.
Vietnamese cuisine is a global favorite, featuring iconic dishes like pho (noodle soup), banh mi (Vietnamese sandwich), and refreshing spring rolls. Be sure to savor Vietnamese coffee and tantalize your taste buds with street food delights such as bun cha and banh xeo.
For Indian travelers seeking an economical yet culturally rich vacation, Vietnam offers an unrivaled blend of history and diverse experiences.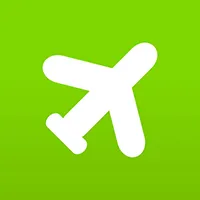 Book cheap flights to Vietnam
Sri Lanka
1 Indian Rupee = 4 Sri Lankan Rupee
Sri Lanka, India's neighbor to the south, is a beautiful island nation renowned for its beaches and warm hospitality. You can witness the sacred Temple of the Tooth Relic and admire the lush tea plantations in Nuwara Eliya, bask in the stunning beaches of Mirissa or explore the ancient city of Anuradhapura.
Other activities you can indulge in Sri Lanka are Going on a wildlife safari in Yala National Park, visiting the rock fortress of Sigiriya, and taking a scenic train ride through the lush countryside.
Sri Lankan cuisine will feel familiar to Indian travelers, with dishes like rice and curry, hoppers (pancakes), and kottu roti (chopped flatbread with vegetables and meat). It even contains Indian favorites like coconut water and sweets like kavum and kokis.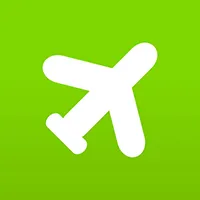 Book cheap flights to Sri Lanka
[Total:

115

Average:

4.6

]