This article is reviewed regularly (at least once a week) by Wego's editorial team to ensure that the content is up to date & accurate.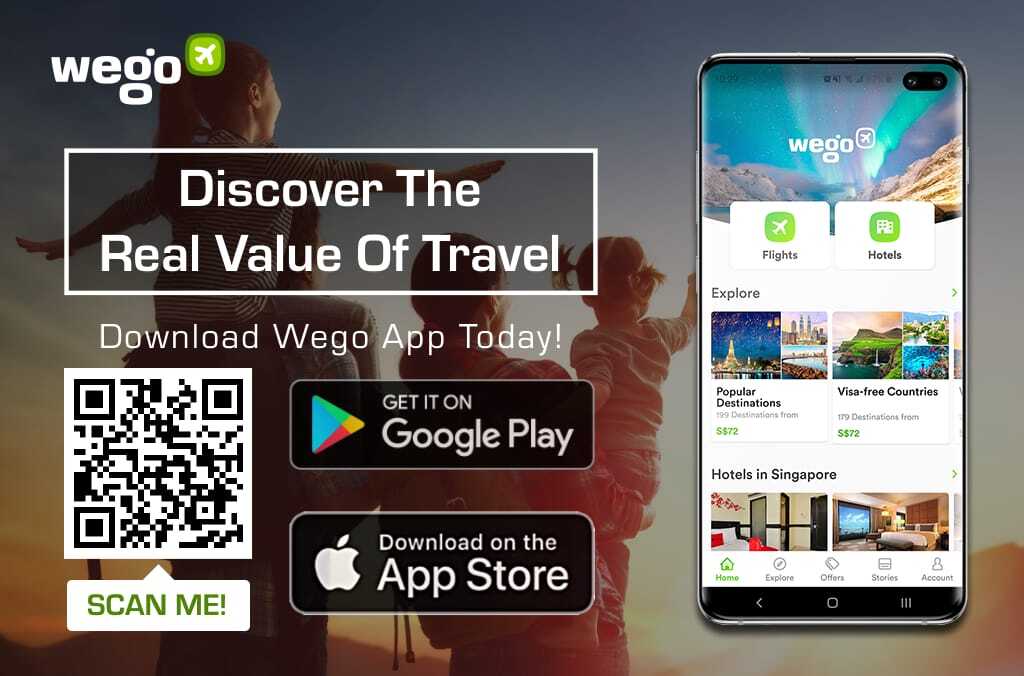 Click on your desired country and get its complete information about quarantine requirements, travel restrictions, COVID tests procedures & more. Alternatively, you can also visit our dedicated pages for quarantine and testing procedures for travel at the following: Covid Test For Travel In 2021 (All Countries) and Quarantine Guidelines For Travel In 2021 (All Countries)
Middle East & North Africa
Africa
Asia
Europe
North America
South America
Oceania
Quarantine-free countries
Updated 12 October 2021
With the implementation of the vaccine passport, many countries are easing their quarantine requirements and making allowances to accommodate international arrivals. While the following countries do provide a quarantine-free travel experience, please note that in most cases waiving the quarantine period is contingent on the testing and/or vaccination status of the traveller.
The following is our selection of the top 10 countries that do not require visitors to quarantine.
The United Kingdom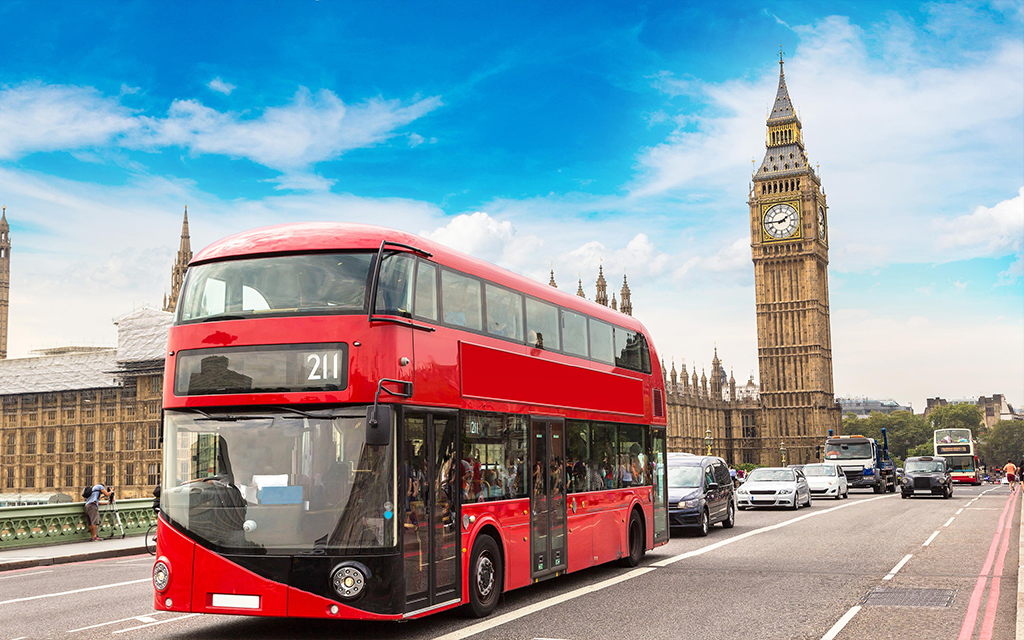 The UK is always a great place to visit; England, Scotland, Wales, Northern Ireland along with the offshore Islands provide great views and fabulous scenery. The forces of nature, such as the wind, seas, and earth, have conspired to endow this relatively small island kingdom with mountains and ranges of majestic hills, rolling farmlands, exquisite lakes, and gentle valleys and streams.
The UK has recently overhauled its entry requirements by scrapping the traffic light system. This means that there is now a single red list is in effect and with it simplified travel measures for arrivals from non-red list countries. Fully vaccinated citizens and residents coming in from non-red list countries will not be required to take a PCR or lateral flow test before travelling to the UK.
To be classified as fully vaccinated, travellers must have been vaccinated in countries where the administered vaccines along with proof of vaccination are recognized by the UK government. Such countries include the UK, the EU, the US, or 18 other recognized countries. Travellers departing from non-red list countries may be able to apply for a UK tourist visa.
Jordan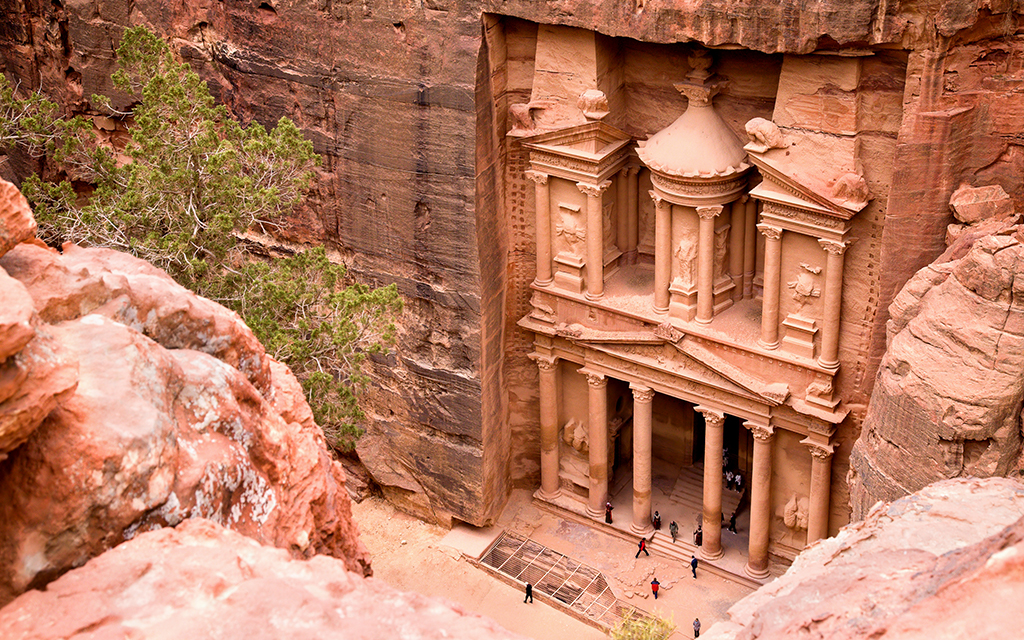 Jordan's generosity and hospitality are simply boundless—since ancient times, the land has always been welcoming to countless strangers and visitors. As such, not even the pandemic can stop you from paying your respect to Jordan's ancient rock city of Petra. No one can claim to have ever visited Jordan without spending a full day in this amazing World Heritage Site.
All travellers bound for Jordan are required to first complete the required form prior to departure and obtain a QR code. Travellers must also possess a negative COVID-19 PCR test taken at most 72 hours before departure. The test result for passengers arriving from Egypt, Turkey, Iraq must be issued by an approved laboratory, details can be found here.
Upon arrival, fully vaccinated passengers along with children under the age of five years will be subjected to a mandatory PCR testing.
The Maldives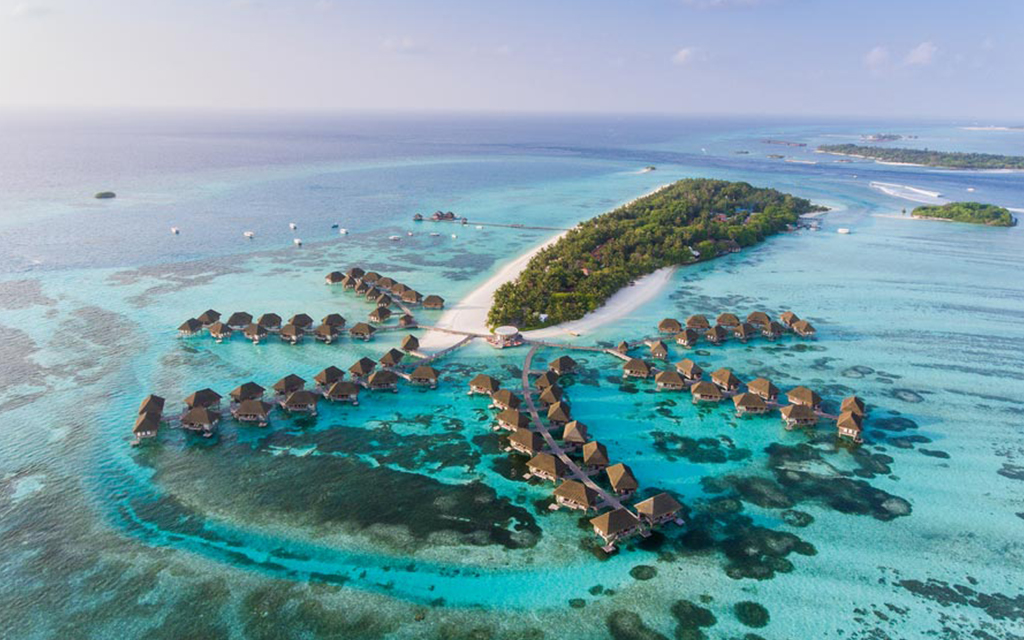 If your vision of paradise involves an untouched tropical island with waving palm trees, white dreamy beaches and shimmering turquoise lagoons, the Maldives will definitely not disappoint. It's also a haven for scuba divers with its beautiful coral reefs and teeming undersea marine environment.
Unless you're arriving from the UK, fully vaccinated travellers will not be subjected to quarantine. Note that non/partially vaccinated travellers from the UK are currently subject to a 14-day quarantine and must take an exit test after 14 days have elapsed.
As for visitors from other parts of the world, no quarantine requirement is necessary as long as they are in possession of a medical certificate with a negative Coronavirus (COVID-19) PCR test result. The test must have been taken at most 96 hours before departure from the first embarkation point. Travellers must complete a Traveller Health Declaration at most 24 hours before departure.
Dubai (United Arab Emirates)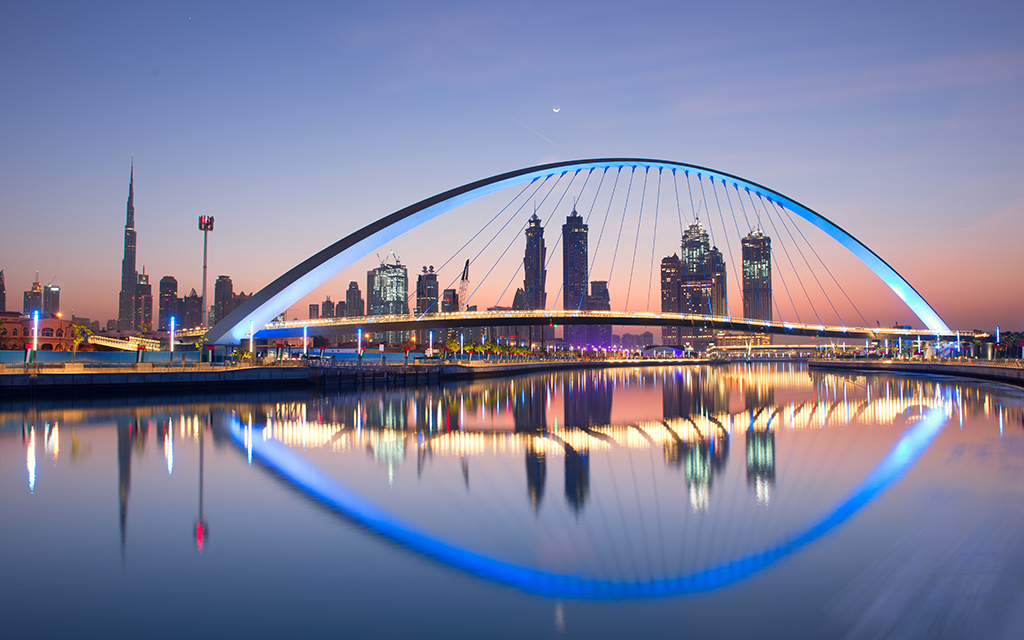 Dubai is the place for you if excellent restaurants, fine spas, international shopping, luxury hotels and alluring nightlife constitute your idea of the perfect getaway. In other words, Dubai appeals to foodies, shoppers, lovers of art and those simply looking to have some fun. Dubai also boasts some local flavors with its laid-back ambience of the traditional souks, its art galleries as well as local gastronomy. With its incredible array of offerings, you will find Dubai catering to both simple living and luxurious lifestyles alike.
Tourist Visa applications for all countries are now being issued. These include countries under the UAE's banned list provided that they have received the World Health Organization (WHO)-approved vaccines.
All passengers travelling to Dubai from any other point of origin must hold a negative COVID‑19 RT‑PCR test certificate for a test issued within 72 hours prior to departure. Depending on your country of origin, you may need to take another test upon arrival. Children under the age of 12 and passengers who have a moderate or severe disability are exempt from taking a COVID‑19 RT‑PCR test.
More on Dubai entry requirements here.
Seychelles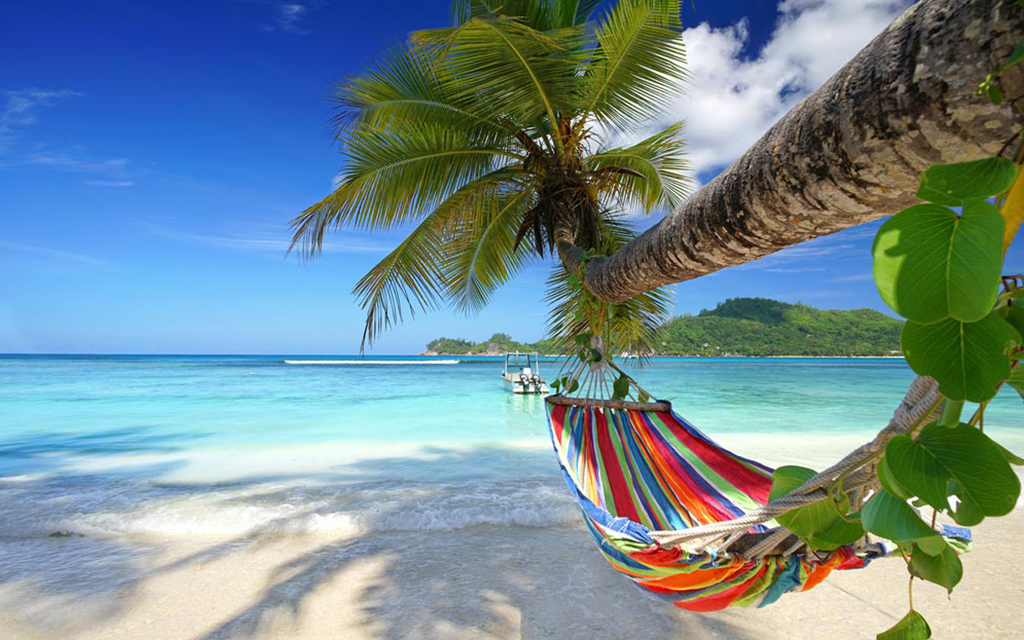 This jewel in the Indian Ocean is one of the most sought-after destinations in the world. No traveller worth their salt can truly resist the temptation of sparkling beaches scattered perfectly across the country's 115 islands. But in the off chance that the beaches fail to enchant travellers, the Seychelles lush jungle featuring scores of fascinating wildlife will surely do the trick.
Seychelles is open to travellers from all over the world. However, for the time being, visitors from Brazil, India, Pakistan, Nepal, Bangladesh, Cote D'Ivoire and Guinea will not be granted entry. Fully vaccinated status is not mandatory, although travellers are strongly encouraged to have been fully immunized prior to travel.
A Health Travel Authorisation (HTA) is required for every passenger entering Seychelles along with a negative PCR test taken maximum 72hrs before departure
Mexico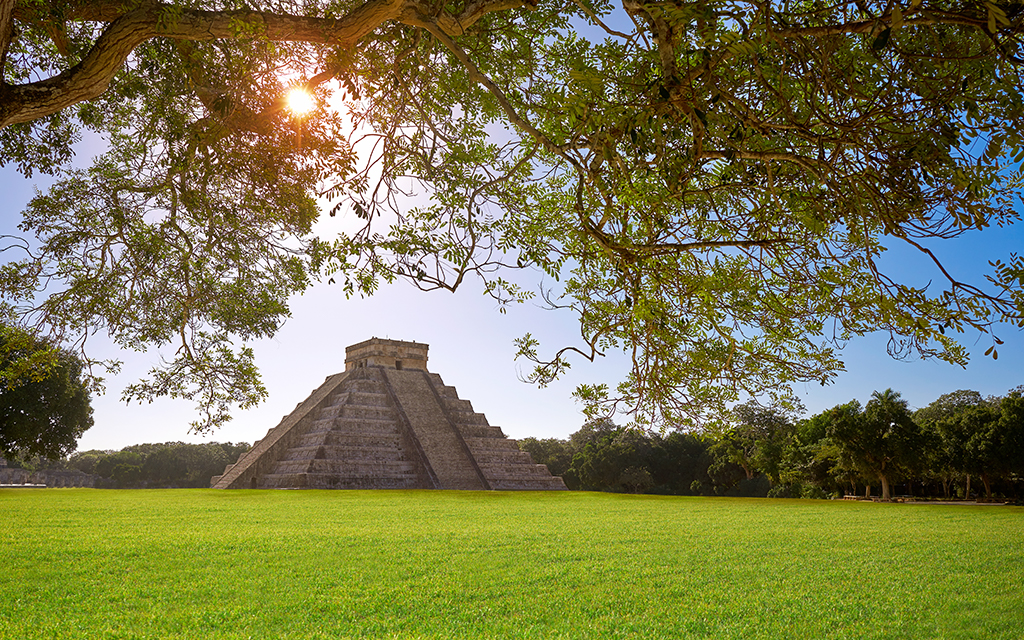 Mexico boasts lush tropical forests, cacti-infected deserts, as well as sandy beaches and lagoons. As such, visiting the country means availing yourself of its various activities of the great outdoors. You can choose to lounge lazily on the beach, enjoy a leisurely stroll in the open air, and even snorkel your way around a Caribbean reef. Whichever activities you deem most appropriate, Mexico remains open for anyone looking to immerse their senses in an intoxicating setting.
Mexico is currently open for international tourism, meaning that travellers can fly to Mexico with no mandatory quarantine period upon arrival. The Mexican government strongly advises locals and visitors to continue practising COVID-19 preventive measures which include social distancing and proper hand hygiene practices among others.
The United States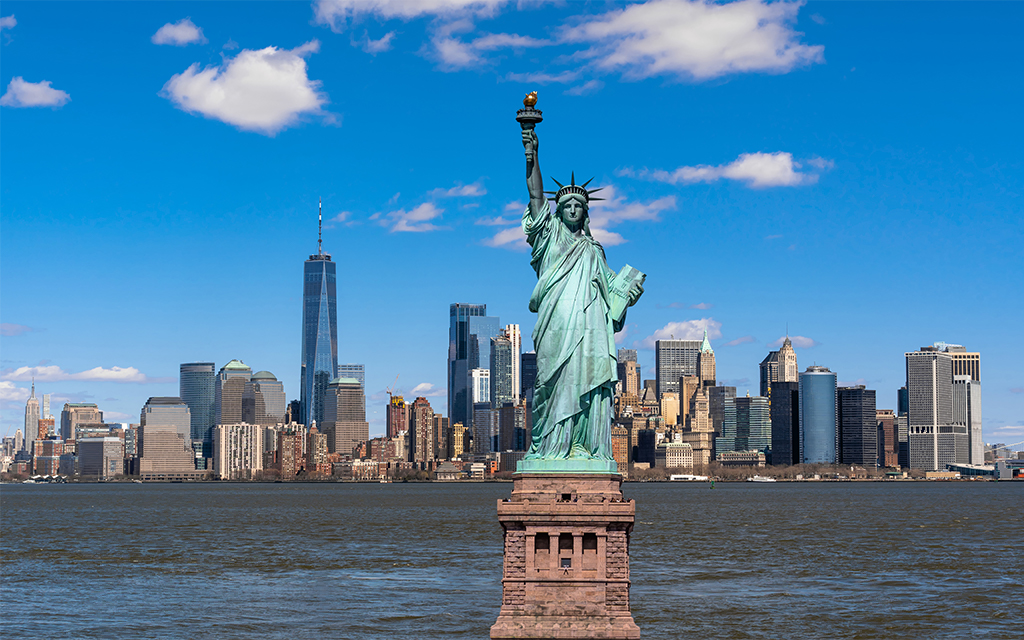 After being stuck indoors for the better part of the last two years, you owe it to yourself to embark on that great road trip across the huge and diverse land that is the United States of America. The US offers plenty of nature and culture – from busy city streets to the mountains, plains and forests that cover the vast landmasses.
Fully vaccinated travellers eligible to enter the country are recommended (but not required) to commit to a 14-day quarantine. Passengers older than 2 years of age must have a medical certificate with a negative Coronavirus (COVID-19) viral antigen, NAAT, RT-LAMP, RT-PCR or TMA test result. The test must have been taken at most 3 days before departure from the first embarkation point. Passengers must complete a disclosure and attestation form prior to departure.
Greece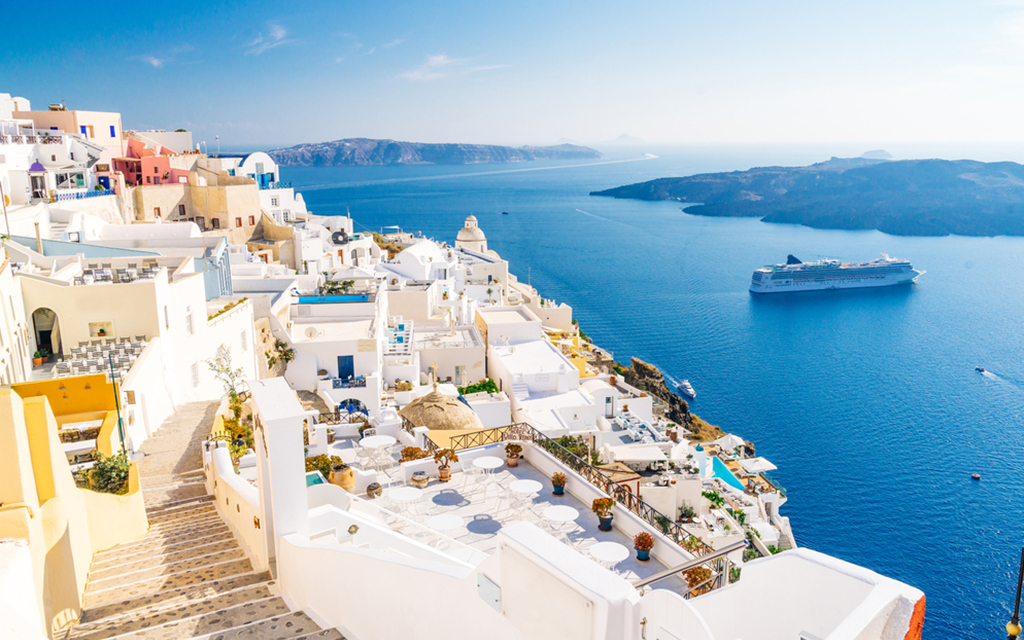 Greece, the cradle of Western civilization, is a destination unlike any other. In a land where the line between mythology and history is blurred, Greece boasts scores of ancient ruins, museums, temples, along with alluring islands and beaches.
Greece is allowing international arrivals to travel without the need to quarantine providing they are arriving from a quite extensive list of countries. The list extends to all EU and Schengen Area countries, USA, UK, Albania, Armenia, Australia, Azerbaijan, Bahrain, Belarus, Bosnia and Herzegovina, Brunei, Canada, China, Israel, Japan, Jordan, Kuwait, Lebanon, Moldaova, New Zealand, North Macedonia, Qatar, Rwanda, Saudi Arabia, Serbia, Singapore, South Korea, Thailand, UAE and Ukraine.
Travellers from the aforementioned countries are eligible for a quarantine-free journey so long as they have been fully vaccinated with approved vaccines and 14 days have elapsed from the date of their final jab. Travellers must also be able to provide a negative PCR test issued within 72 hours before travel or proof of infection within the past two to nine months.
Accepted vaccines are Pfizer BioNtech, Moderna, AstraZeneca, Novovax, Johnson + Johnson, Sinovac, Sputnik, Cansino and Sinopharm.
Iceland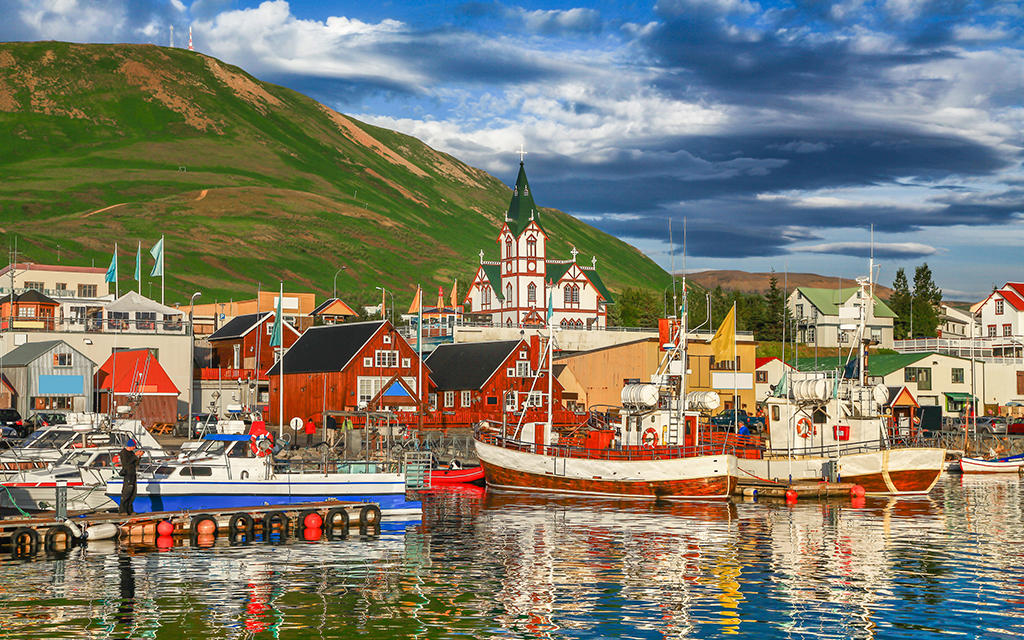 If the thought of travelling to a crowded place overwhelms you, then Iceland is the perfect destination for your next European escapade. Imagine immersing yourself in absolute tranquillity as you explore Iceland's numerous fjords, observe the northern lights, and drive the golden circle.
Iceland has allowed all vaccinated travellers and those who have recovered from the infection to visit the country even from outside the European Economic Area (EEA) and Schengen Area. For those travelling with a vaccine certificate, the administered vaccines must be that has been approved by the Icelandic authorities, namely Pfizer, Moderna, AstraZeneca, Janssen/Johnson & Johnson, BIBP/Sinopharm, and Sinovac.
Note that 14 days must have passed from the date of the second dose (or 14 days from Janssen/Johnson & Johnson dose) for a certificate to be valid. If 14 days have not yet elapsed, travellers would need to undergo testing at the border and follow rules on home quarantine until a negative result has been obtained.
Most passengers must have a negative test (PCR or rapid antigen) taken within 72 hours of departure when travelling to Iceland. Important notes: Self-tests are not accepted. For passengers flying from England, NHS tests are not accepted.
All passengers must pre-register before arriving in Iceland and confirm their day of departure.
Switzerland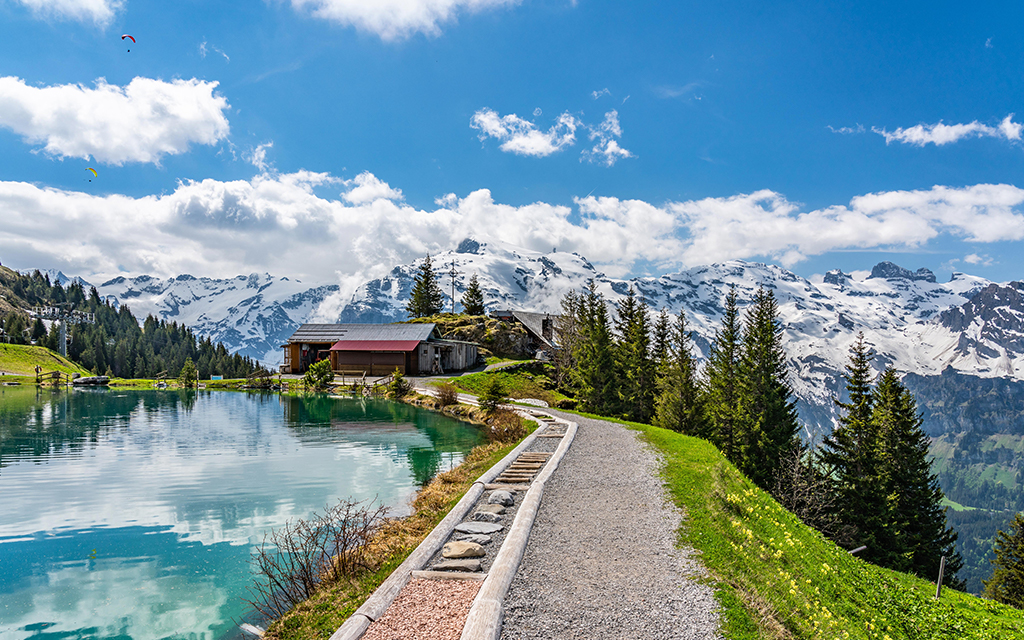 Whether embarking on a road trip or going on a panoramic train tour, you'll come across pristine lakes, grand forests, charming cities and villages all conspiring to conjure up romantic images of Switzerland. Under the watchful eye of the Alps and Jura mountain range, and with the accompaniment of its exquisite cheese, wine and chocolate, life is all but good here in Switzerland. 
People who have been vaccinated or recovered from COVID-19 are exempt from testing and quarantine requirements when entering Switzerland (unless they are traveling from areas with variants of concern).
The other travellers who, in the last 10 days, have stayed in a country with an increased risk of infection, are subject to the requirement for a pre-departure negative PCR test taken within 72 hours prior to arrival. Children under 16 years old are exempted. Additionally, they must complete a mandatory quarantine and report their arrival in Switzerland to the cantonal authorities. The quarantine can be shortened with a negative result to a PCR test taken on day 7.
All travellers must also complete an entry form prior to departing for Switzerland.