This article is reviewed regularly (at least once a week) by Wego's editorial team to ensure that the content is up to date & accurate.
Quarantine Requirements At A Glance
Quarantine Free Countries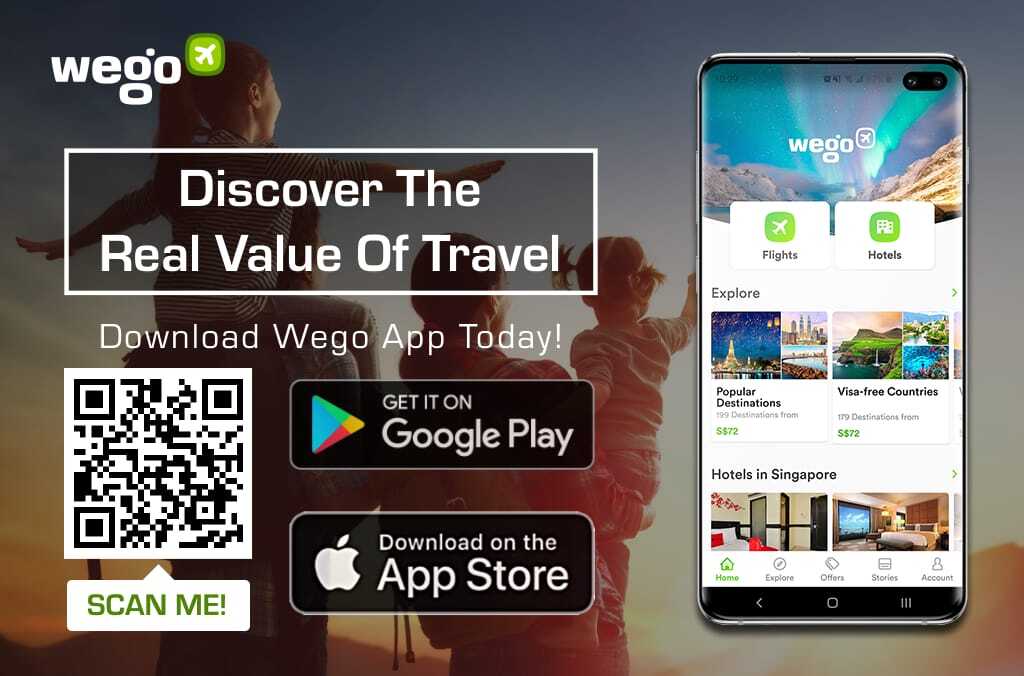 Quarantine Requirements In Detail
Click on your desired country and get its complete information about quarantine requirements, travel restrictions, COVID tests procedures & more. Alternatively, you can also visit our dedicated pages for quarantine and testing procedures for travel at the following: Covid Test For Travel In 2021 (All Countries) and Quarantine Guidelines For Travel In 2021 (All Countries)
Middle East & North Africa
Africa
Asia
Europe
North America
South America
Oceania
No matter how you look at it, quarantine is definitely a deal-breaker when it comes to travelling. What's the point of travelling to an exotic location if you're just going to be cooped up inside your hotel room for days (even weeks) on end? Might as well stay home, right?
Sadly, in light of current events, most countries and destinations worldwide that have opened their borders to foreign visitors are still imposing on-arrival quarantines. These quarantines may last anywhere from 7 to 21 days depending on which country you're visiting.

But there are countries adopting a different approach, in a sense that no on-arrival quarantine measures are in place for visitors, provided that they have been tested negative for COVID-19 among other requirements.

The following is a list of quarantine-free countries where you may opt to spend the remainder of this year's summer, from our IATA-based global travel restrictions:
Asia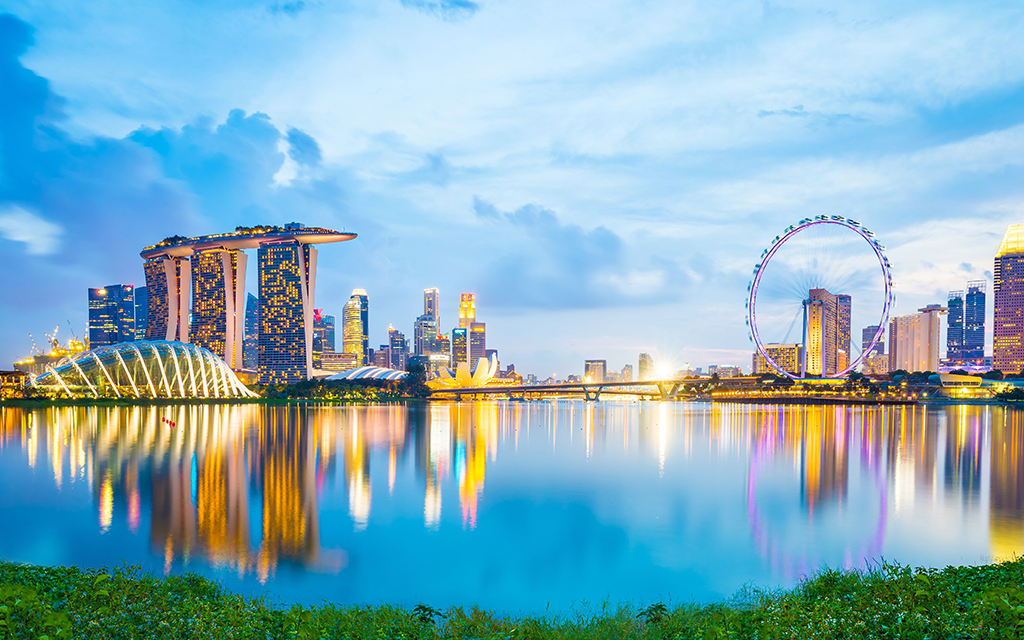 Although Singapore's Reciprocal Green Lane and Air Travel Pass arrangements with a number of countries are indeed a piece of welcome news, most Asian countries are still under strict lockdown and international flights are barred from entering their borders.
The following Asian countries are currently open or rescheduled to reopen while not having quarantine measures put in place upon arrival.
Afghanistan
Entry is allowed to travellers with a valid visa. Self-isolation at home is advised for 14 days in case of high temperature on arrival.
The Maldives
The Maldives has now reopened to tourists and vacationers. Upon arrival, inbound travellers will be granted a 30-day tourist visa and be exempted from having to self-isolate. Travellers will be expected to fill out a health declaration card and wear masks at all times for the duration of the flight.
However, all non-tourist arrivals to the Maldives by air (such as residents and returning students) are required to self-isolate for 14 days and register on the Haalubelun portal.   
United Arab Emirates
Please note that quarantine requirements vary across the Emirates.
In the case of Dubai, foreign tourists from certain countries are allowed entry with no on-arrival quarantine imposed should they are able to meet the necessary requirements. Among others, all arrivals must have a valid insurance policy and filled out a Health Declaration Form prior to embarking. Health screenings will also be performed on all passengers, with mandatory quarantine imposed should they are tested positive for COVID-19.  
More on Dubai entry requirements here.
Africa
South Africa
Travellers arriving in South Africa must be in possession of a valid certificate of a negative COVID-19 test obtained not more than 72 hours before the date of travel. In the event of failure to submit a certificate as proof of a negative COVID-19 test, such traveller will be required to do an antigen test at his or her own cost and if he or she tests positive to COVID-19, he or she will be required to quarantine at his or her own costs.
However, be advised that travellers from high-risk countries travelling to South Africa for non-essential/tourism purposes will not be granted entry. 
Egypt
All international travellers arriving in Egypt, including Egyptian nationals, are required to present a negative PCR test certificate issued within the preceding 72 – 96 hours prior to departure. Those unable to produce said certificate will be tested on arrival. Should a traveller test positive, the Egyptian authorities are likely to them to self-isolate for up to 14 days in a separate room allocated for quarantine within their hotel.
Djibouti
Travellers older than 11 years of age arriving in Djibouti will be subjected to COVID-19 test and must remain at the point of entry until the results have become known. Should travellers test negative for the virus, they will be allowed to continue on their way. Should the results are positive, travellers must serve a quarantine period in a government-designated hospital or hotel.
Ghana
Individuals who test negative for COVID-19 upon arrival in Ghana will not be required to quarantine. Individuals who test positive for COVID-19 upon arrival in Ghana, asymptomatic or not, will be required to undergo mandatory quarantine and treatment at a designated health facility or isolation center, for seven (7) days at Government of Ghana expense. All passengers who are in quarantine will undergo a repeat COVID-19 test within 24 hours of arrival, also at Government of Ghana expense.
Guinea-Bissau
All those entering Guinea Bissau must present a negative COVID-19 test result from an accredited institution, taken within the previous 72 hours. You may also be required to fill in a form with information on your origin and contacts. If you display any symptoms for COVID-19 on arrival, you will be tested again, and have to remain in isolation at your place of residence until results are delivered. If someone on your flight is thought to have COVID-19, you may be required to isolate at one location for 14 days, and be monitored by the health authorities.
Kenya
Within 96 hours of your travel, you must have conducted a PCR COVID test. If entering from the port, fill out the Port Health form available on the Jitenge MoH Kenya app. 
Tanzania
The Government of Tanzania is implementing temperature scanning for all international passengers arriving into Tanzania. Travellers exhibiting symptoms of COVID-19 on arrival, may be required to take a test. Should the test reveals a positive result, travellers may be required to self-isolate for 14 days.
Tunisia
Passengers must complete a Health Declaration form before departure at the following portal. A QR code generated from the completed form must be presented prior to boarding and to immigration upon arrival. Passengers entering or transiting through Tunisia must have a printed negative COVID-19 RT-PCR test result issued at most 72 hours before departure from the first embarkation point. The test result must be in Arabic, English or French.
This does not apply to passengers younger than 12 years and/or passengers traveling as part of an organized all-inclusive tour.
Uganda
Quarantine is not required for arriving foreign nationals who have a negative PCR COVID-19 test result done by an accredited laboratory in the country of origin, unless the person exhibits signs or symptoms of an infectious disease. Such individuals will be transported to an isolation center for a COVID-19 test where they must remain, at their own cost, until the results of the test are received. Travelers who test positive will be taken to a Ministry of Health facility for treatment, or given the option to be repatriated (for foreigners), at their own cost.
Namibia
Arriving international tourists do not have to quarantine if they present a negative COVID-19 PCR test result that is not older than 7 days. However, non-Namibian travelers arriving with a negative result that is older than 7 days will be placed in quarantine and tested for COVID-19 on the same day at their own cost. If positive, they will be isolated at their own cost, according to Namibia's isolation protocols.
Senegal
There is no requirement to quarantine when arriving in Senegal unless tested positive for COVID-19. Passengers must have a medical certificate with a negative Coronavirus (COVID-19) RT-PCR test result issued at most 5 days before departure from the first embarkation point. Does not apply to passengers under 2 years of age. Travellers departing from some countries may not be granted entry.
Somalia
Passengers must have a printed medical certificate with a negative Coronavirus (COVID-19) PCR test result. The test must have been taken at most 72 hours before departure from the first embarkation point. The certificate must be in English.
Zambia
Business and leisure travel to Zambia are available. Anyone entering Zambia with a body temperature equal to, or above 38.0 C will be tested for COVID-19 on arrival. Any other arrivals may be randomly selected for testing. These tests are in addition to the requirement for visitors to show proof that they have tested negative for COVID-19 in the 14 days before their arrival.
The Americas
Mexico
Mexico is currently open for international tourism, meaning that travellers can fly to Mexico and visit select beaches, including the one in Los Cabos, with no mandatory quarantine period upon arrival. The Mexican government strongly advises locals and visitors to continue practicing COVID-19 preventive measures which include social distancing and proper hand hygiene practices among others.   
Antigua and Barbuda
The country is open for tourists although a state of emergency will remain in place till March 2021. A health declaration form will have to be filled by all passengers on incoming flights. Negative COVID-19 report mandatory to carry for entry, the test being no older than 7 days before the flight. Monitoring for 14 days after arrival at government-approved accommodation (take note that this is not quarantine). Port Health guidelines applicable to those arriving by the water. Curfew hours between 11 p.m. and 5 a.m. when only essential services will be available
Aruba
Aruba has opened its borders to all countries, other countries such as Dominican Republic, Haiti, all Central American countries, and all South American countries (except for Venezuela) which are slated to be welcomed from December 1. No quarantine mandatory but instead you'll need to carry a negative RT-PCR test report taken no longer than 72 hours before arrival.
Entry is allowed following the online Embarkation and Disembarkation (ED) program where you'll be issued an ED card. 
Brazil
Brazil is currently open for international travellers and does not impose quarantine measures for arrivals. However, should travellers are tested positive for COVID-19, they will be subjected to a 14-day quarantine. Additionally, those exhibiting COVID-19 symptoms are recommended to self-quarantine for 15 days.  
Belize
Belize has reopened for international leisure travel from October 1. Download the Belize Health app and register on it 72 hours before arrival in Belize. A PCR test is recommended. If you aren't carrying one, you will be tested at the airport (pay USD 50) and asked to stay in isolation at your hotel until results arrive. Quarantine for 14 days required for all countries depending on the test results. Testing positive means you will need to quarantine for 14 days. All tourists receive a Safe Corridor "Welcome to Belize" wristband with stay being permitted only at accommodations with Gold Standard Certification. This means you may now only visit your hotel's beachfront and take private tours offered by your hotel with minimum to no interactions with the locals. The rules are now slightly relaxed, so you may take your own decisions regarding car rentals on the island. Night curfew from 8pm to 5am starting on December 20th.
Bolivia
A negative PCR test result issued no more than 3 days is required for all countries. Foreign travellers departing from certain countries may be refused entry. Bolivian nationals will be required to serve a 14-day quarantine if arriving from the UK.
Colombia
Starting from October 1st, travellers eligible for entry into Colombia will need to provide a negative PCR test conducted no longer than 96 hours prior to departure to avoid quarantine. 
Costa Rica
Costa Rica's borders are open to travellers departing from anywhere in the world. While a 14-day quarantine is not mandatory, travellers will have to fill out an online form called "Pase de Salud" (Health Pass). A PCR test is no longer necessary to enter Costa Rica, but travellers are required to have a valid insurance policy. 
Dominican Republic
The country has reopened for international travelers. No restrictions like PCR test certificates or mandatory quarantine. On arrival, passengers exhibiting symptoms along with randomly chosen passengers will be subjected to a COVID test and if found positive, the quarantine will follow.
Passengers must present a completed health declaration form upon arrival or an "Electronic Ticket" at https://eticket.migracion.gob.do/
Arrivals from the UK will be required to quarantine for at least 7 days in a government facility.
Ecuador
Ecuadorian government mandates that all travellers arriving without a negative PCR test will be subjected to self-isolation in hotels or private accommodations. However, those over the age of 65, children and pregnant women are allowed to serve their quarantine at home. Quarantine for 10 days required for all travellers without covid-19 test results.
Guyana
Travellers arriving in Guyana with a test completed within 72 hours will not be subjected to any other safety precautions and allowed immediate entry without restrictions. However, anyone arriving to Guyana suspected to be infected might be required to quarantine in a government facility.Travellers with tests taken within four to seven days prior to arrival will be subjected to a second PCR test at the point of entry but will be allowed to self-isolate in their hotel or home until a negative result is obtained.
Honduras
All passengers must carry a negative COVID test certificate conducted less than 72 hours before your entry. Quarantine is not obligatory unless you exhibit symptoms upon arrival.
Quarantine is required for travelers who have been in the UK or South Africa.
Nicaragua
No quarantine is mandatory for travellers arriving in Nicaragua. Arrivals with a negative COVID-19 certificate will be allowed to enter Nicaragua without having to undergo quarantine.
Panama
International arrivals will be tested at Tocumen International Airport. Those who test negative will not be subjected to quarantine measures. 
Puerto Rico
Puerto Rico reopened international borders on July 15. No quarantine is needed if you carry a negative PCR test report (taken 72 hours prior). If you fail to carry one, you will have to stay in quarantine for 14 days or take a test to get an early release.
Turks and Caicos
All tourists must register on TCI Assured Travel Authorization Portal, possess a negative COVID-19 test taken no earlier than 5 days of departure and have travel or health insurance that covers the cost of COVID-19 treatment.
United States
Those eligible to enter the country are recommended (but not required) to commit to a 14-day quarantine. Passengers older than 2 years of age must have a medical certificate with a negative Coronavirus (COVID-19) viral antigen, NAAT, RT-LAMP, RT-PCR or TMA test result. The test must have been taken at most 3 days before departure from the first embarkation point. Passengers must complete a disclosure and attestation form prior to departure.
Europe
With travel bubbles being pioneered in some locations, Europe is set to gradually open itself to travellers once again. But there are complicated border-related issues that may impede movements even between EU countries.
Albania
Internationational commercial flights resumed on June 15. Health screenings are performed at airports, if found symptomatic, testing, and quarantine may follow at the discretion of health officials. Masks are mandatory at all indoor and outdoor spaces for everyone above 11 years old.
The Ministry of Health announced that until 6 January 2021, a mandatory 14-day quarantine (self-isolate) will be imposed on all travelers who enter Albania by air, land, or sea who initiated their travel from Great Britain.
Bosnia and Herzegovina
Bosnia and Herzegovina (BiH) started reopening its borders in phases on June 1 and is now open for all countries. A 48-hour PCR test is the only obligation travelers must be adhering to. Check more details on entry, border crossing, and visa requirements at BiH Border Police (website in Croatian).
Kosovo
Kosovo reopened its international borders on June 28. If permitted to enter Kosovo without a negative RT-PCR test taken within the last 72 hours, travelers are required to self-isolate for 7 days.
Malta
If you have spent the last 14 days and is visiting Malta from a country included on the Green List, you can enter Malta without undergoing swab test and mandatory quarantine requirements. You have to fill out the Public Health Travel Declaration Form and the Passenger Locator Form. No COVID-test reports required.
North Macedonia
Visitors from all countries are allowed to enter Northern Macedonia for tourism purposes as it officially reopened in July No mandatory quarantine for travellers. Except for citizens of Bosnia and Herzegovina, Montenegro, and Serbia, no visitor needs to carry a negative COVID report for entry.
Serbia
From 20 December until 10 January, all visitors to Serbia must arrive with a negative PCR test taken in the 48 hours before arrival. You will be refused entry if you do not have a negative test result. Tests cannot be taken on arrival.
Serbian nationals and foreign nationals with temporary and permanent residence must either present a negative PCR test taken in the 48 hours before arrival or spend 10 days in self-isolation at home following entry to Serbia.
Turkey
All travellers arriving or transiting from the UK, South Africa and Denmark will be required to serve a 14-day quarantine upon arrival. Travellers who have been in the UK within the last 10 days will be quarantined for 14 days on arrival in Turkey at locations selected by the local Turkish authorities. Travellers transiting Turkey from the UK, Denmark or South Africa will be required on boarding to show a negative PCR test result taken within 72hrs of departure to Turkey.
Other than the aforementioned, Turkey's international land, sea and air borders are currently open. All travellers meeting Turkish immigration requirements are granted entry without quarantine regardless of nationalities provided that they have submitted a PCR test within 72-hours of boarding their flight. Although no quarantine measure is being imposed, travellers will be subjected to tests and screenings upon arrival. Should they test positive for the infection, travellers will be required to quarantine. 
Ukraine
Ukraine is accepting international tourists from September 28. It classifies countries into Red and Green zones, depending on which travellers meet with testing and quarantine regulations. While no self-isolation is required for travellers from green zones, if you are travelling from red zones you can evade the mandatory 14-day quarantine by undertaking a COVID-19 test within 48 hours of your due arrival. Valid health insurance from any Ukrainian firm or a foreign company with a branch in Ukraine, as available on the official website, must be availed of before travelling.
Carry your ID and masks when in Ukraine.