This article is reviewed regularly (on a monthly basis) by Wego's editorial team to ensure that the content is up to date & accurate.
Updated 13 January 2022
Taking notes from the devastating second wave that shook India last year, the government is all set to rapidly elevate the vaccination drive in the country by authorising "precautionary dose" or booster shots in India to further enhance the immunity of the population as cases surge due to the onset of the third wave, fuelled by the Omicron variant. 
Health authorities have only authorised Covaxin booster jabs for specific categories of citizens as of now. Here is everything you need to know about the Covaxin booster dose, the benefits, eligibility, how and where to get them.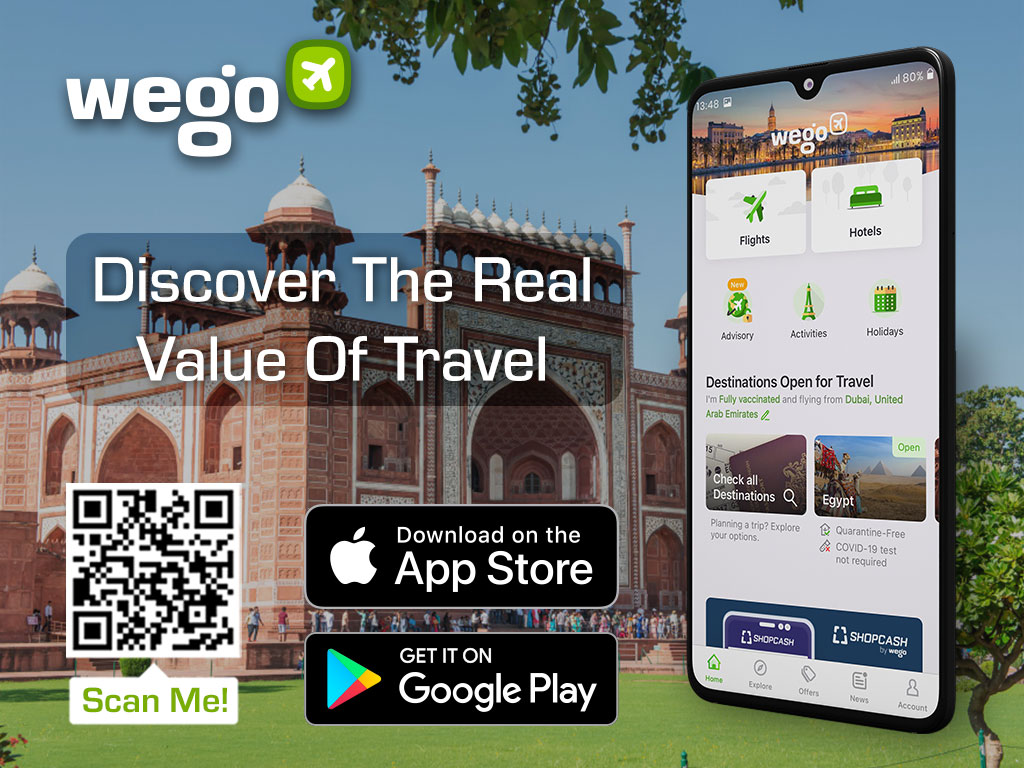 Covaxin booster dose latest news
On 10 January 2022, India began rolling out Covaxin booster doses to those susceptible to the virus. Covaxin is a ready-to-use liquid vaccine, stored at 2 – 8°C, with 12 months shelf life and a multi-dose vial policy. It is manufactured by Hyderabad-based Bharat Biotech and is the country's first indigenous COVID-19 vaccine. 
The Drug Controller General of India (DCGI) gave Covaxin booster jabs the nod to administer booster shots after conducting numerous tests and proving resistance against various variants of COVID-19. The Indian Council of Medical Research (ICMR) cited the following reasons as to why Covaxin booster shots show great promise towards mitigating the virus:
Reassuring information on safety and immunogenicity of Covaxin booster dose administered six months after completion of a two-dose primary vaccination series with Covaxin

Good neutralising antibodies detected against homologous and heterologous SARS-CoV-2 variants following the booster dose

Reactogenicity in both vaccine and placebo trials were minimal and comparable

No serious adverse events were reported
Covaxin booster dose eligibility
Since the government has not authorised mixing vaccines for the booster vaccination program, only those fully vaccinated by Covaxin who have already received two shots of Covaxin taken 28 days apart can get the Covaxin booster dose. The eligibility for the booster dose also requires the recipient to have completed nine months after the second dose.
As of now, only health and frontline workers and citizens above 60 years of age who suffer from co-morbidities are eligible to receive the third or booster dose of Covaxin.
Covaxin booster dose interval
Bharat Biotech has announced that a booster dose of the pharma's Covaxin administered six months after its two doses has detected neutralising T and B cell responses, capable to neutralize the coronavirus's Omicron and Delta variants.
However, the government has stated that Covaxin booster dose will be administered to recipients who have had nine months gap since the second dose.
Covaxin booster dose registration
India's vaccine registration portal, the CoWin system, will send a reminder SMS to those eligible for availing of the precaution dose. There is no need for fresh registration on CoWin. Appointments can be booked on-site as well. Otherwise, walk-ins are also allowed at vaccination centers. 
If you had already registered with CoWin for the first two Covaxin jabs, you needn't and shouldn't register yourself again, as that would take you back to the first dose again. You can access CoWin via three different portals:
By directly opening the website 

cowin.gov.in

By downloading the Arogya Setu app and accessing CoWin through the app
By downloading the UMANG app and accessing CoWin through the app
After accessing CoWin through any of the above-mentioned sites: 
Log in with the mobile number, which you have used for previous registration

After you have logged in, you will see your name and profile.

For those who are fully vaccinated and eligible for precaution dose, the system will show the slots for Precaution Dose in the Appointments Module.

Tap on the 'Precaution dose' tab and then choose appointments.

Choose the appointment based on your location, pin code and click on "Book appointment". 

The appointment should get confirmed and details can be downloaded from the app.
How much does the Covaxin booster dose cost?
Vaccination of the already eligible priority groups is free of cost in government hospitals. While the official prices of Covaxin booster doses in private hospitals has not been released yet, hospitals and other private vaccination centres charge Rs 1,410 for a single dose of Covaxin as of now.
Are there any side effects to the Covaxin booster dose?
Most side effects after the third dose of a COVID vaccine are mild or moderate and occur at about as often as after shot two. Similarly, for Covaxin, the booster dose may exhibit certain mild common side effects that can be expected after vaccinations such as:
Injection site pain and swelling

Headache

Fatigue

Fever

Body ache

Abdominal pain

Nausea and vomiting

Dizziness-giddiness

Tremor

Sweating
Other than these common symptoms, which can be treated by paracetamols and over-the-counter pills, no other vaccine-related serious adverse effects have been reported so far. 
Why should you get the booster dose?
Although COVID-19 vaccination remains effective in preventing severe disease, different reports have suggested that vaccination becomes less effective over time, especially in people aged 60 years and above. With the emergence of the highly contagious Omicron variant of coronavirus, many fully vaccinated people are at risk of getting infected again.
It is highly recommended to administer booster shots to people with weak immunity, especially the elderly and those with low antibody levels. This increases the level of protection offered by the vaccine by increasing the antibodies with another shot of the COVID-19 vaccine.
Thus, while booster shots have not been made mandatory in India, it is generally advisable to get your booster doses if you are eligible for a better immune response against COVID-19. Furthermore, some countries are starting to require travellers to get booster shot as travel requirement.