This article has been reviewed by Wego's editorial team to ensure that the content is up to date & accurate.
Last updated 29 April 2021
Being one of the worst-hit countries in Asia with more than 1.4 crore cases and a high fatality rate, India relies on mass vaccination drives to liberate it from the grasp of the aggravating pandemic. The government has entered into purchase agreements with Pfizer, Oxford University/AstraZeneca, Novovax, and Russia's Gamaleya Research Institute. Meanwhile, domestically developed shots Covishield and Covaxin are also frontrunners of the vaccine research within the country. The latter has the distinction of being India's first indigenous vaccine.
From the effectiveness of the jabs to how much it will cost you, here is everything you need to know about Covaxin.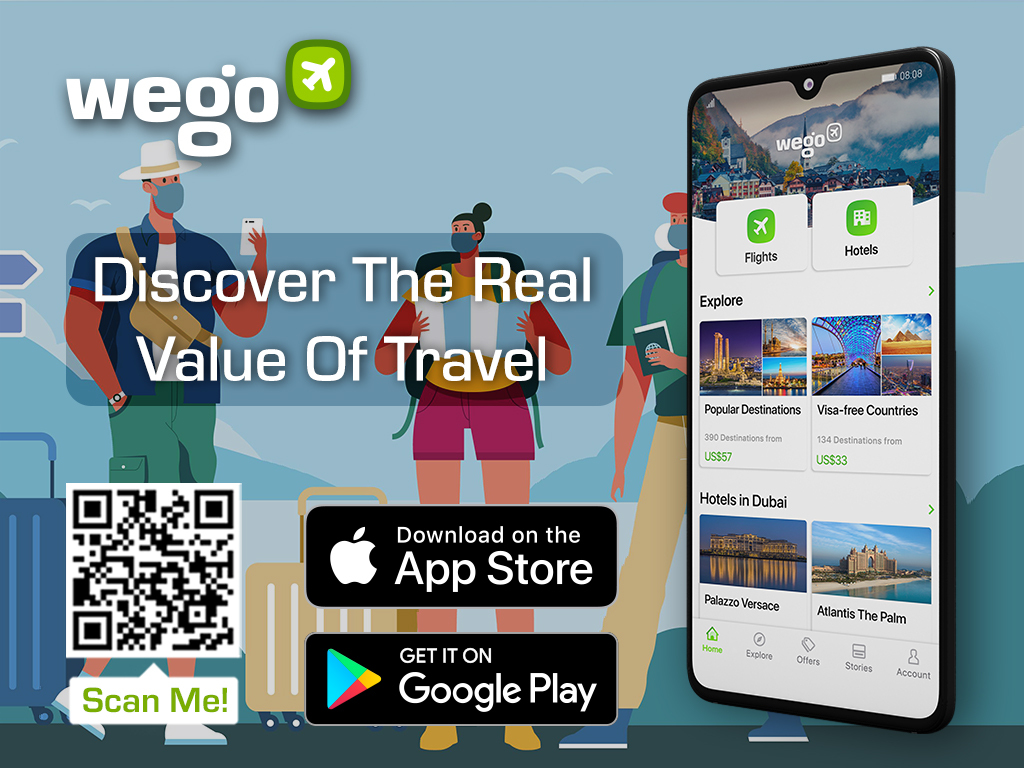 About Covaxin
In collaboration with the Indian Council of Medical Research (ICMR) and the National Institute of Virology (NIV), Pune, Hyderabad-based Bharat Biotech has developed India's first indigenous vaccine for the coronavirus BBV152, or commonly known as the COVAXIN. It is an inactivated virus-based vaccine, having a two-dose regimen taken 28 days apart, similar to most others.
Covaxin is an inactivated vaccine. It contains the dead virus, which prompts an immune response but doesn't infect or make the person sick. The good part of Biotech's jabs is that they don't require special cold-storage facilities. Covaxin can be easily and conveniently stored at 2–8 degrees celsius, which is a regular refrigerator temperature.
Bharat Biotech will be able to supply for the open market from May 1, the company could potentially supply an estimated 29 million doses across states over the whole month. The company has announced an expanded capacity of around 700 million doses per annum (around 58 million doses a month).
How effective is it?
Covaxin was approved for emergency use back in January without any Phase III data. The data has now been published and Bharat Biotech has announced interim Phase III data for its Covid-19 shot, with the vaccine showing 78% efficacy at preventing mild, moderate and severe coronavirus infections and working well against most variants.
This result is a tad lower than the earlier reported efficacy of 80.6% based on the first interim trials conducted in March. The efficacy against severe COVID-19 disease was 100%, the company claimed, but that against protecting from asymptomatic COVID-19 infection was 70%. The vaccine can induce antibodies that can neutralise about 617 variants and other heterologous strains.
Does it have any side-effects?
Covaxin does have a few side-effects, but they are mostly mild to moderate in nature. Some mild symptoms may occur like injection site pain, headache, fatigue, fever, body ache, abdominal pain, nausea and vomiting, dizziness-giddiness, tremor, sweating, cold, cough and injection site swelling. No other vaccine-related serious adverse effects have been reported.
Over-the-counter pills or an appointment with a general physician are likely to resolve them in a few days after the inoculation. In case of minor adverse effects such as injection site pain, tenderness, malaise, pyrexia, etc., paracetamol may be used to alleviate the symptoms.
How much will it cost?
Bharat Biotech has fixed the price of Covaxin, at Rs 600 per dose for state governments, while it will cost Rs 1200 per dose for private hospitals.
Note that, as of now, both vaccines are being administered free of cost in government centres and for INR 250/dose in private centres for everyone over 45 years of age. After May 1, everyone over 18 years can avail the vaccine across the country.