This article is has been reviewed by Wego's editorial team to ensure that the content is up to date & accurate.
Updated 3 May 2021
The United Arab Emirates has so far been successfully fighting its war against the coronavirus pandemic. numerous testing centers, rigorous mass screenings, and enforcement of other stringent quarantine measurements have proven to be effective today in Dubai and other Emirates.
But what about COVID tests at airports in UAE? Do the guidelines require you to take a COVID test on arrival? Read along to find out all you need to know about COVID tests in Dubai and the UAE.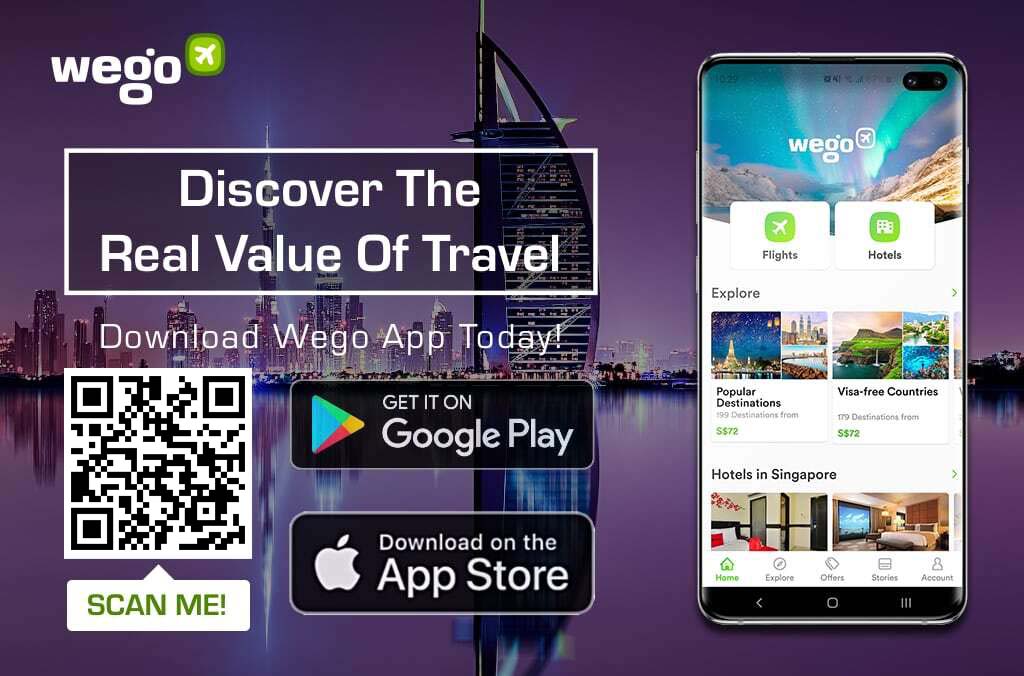 COVID Testing at Dubai Airport
Dubai has been regularly updating its entry regulations and now requires tourists from certain countries to undergo COVID testing at the airport on arrival in the UAE.
Travellers must download the COVID-19 DXB Smart App on iOS or Android.
Countries required to take COVID test at the airport
All passengers arriving in Dubai from any point of origin (GCC countries included) must hold a negative COVID 19 PCR test certificate for a test taken no more than 72 hours before departure.
Passengers arriving in Dubai from the following countries will be required to take another PCR test on arrival at Dubai International airport. If you take a test at the airport, you must remain in your hotel or residence until you receive the test result.
Afghanistan, Angola, Argentina, Bahrain, Bangladesh, Brazil, Cambodia, Chile, Croatia, Cyprus, Czech Republic, Djibouti, Egypt, Eritrea, Ethiopia, Georgia, Ghana, Guinea, Hungary, India, Indonesia, Iran, Iraq, Israel, Ivory Coast, Jordan, Kenya, Kuwait, Lebanon, Malta, Moldova, Montenegro, Morocco, Myanmar, Nepal, Nigeria, Oman, Pakistan, Poland, Philippines, Qatar, Romania, Rwanda, Russia, Senegal, Slovakia, Somaliland, Somalia, South Sudan, Sudan, Syria, Tajikistan, Tanzania, Tunisia, Turkey, Turkmenistan, Uganda, Ukraine, Uzbekistan, Vietnam, Zambia, Zimbabwe.
Passengers transiting through Dubai from the above-mentioned countries are required to present a negative COVID‑19 PCR test certificate for a test taken no more than 72 hours before departure, as well as to follow any requirements mandated by their final destination.
If you are flying from India, Pakistan, Nigeria, or Bangladesh, you must get your certificate from one of the labs listed in the designated laboratories document to be accepted on the flight.
Effective 24 April 2021 and for the next 10 days, passengers who have travelled from or transited through India in the last 14 days will not be accepted to travel from any other point to the UAE.
Passengers travelling from India to Dubai must take a COVID 19 PCR test not more than 48 hours before departure and present the results at check‑in. The UAE government will accept RT-PCR laboratory results from any lab authorised by the government of India. Laboratory results will only be accepted from authorised labs that generate a QR code linked to the original report.
Travellers who have been in South Africa or Nigeria in the last 14 days before travelling will not be allowed to enter Dubai.
–  This is not applicable to returning UAE nationals and members of diplomatic missions.
–  Diplomats from Nigeria must present a negative PCR test certificate from one of the authorized laboratories.
Transiting passengers (from other than the countries listed above) need not present a COVID‑19 PCR test unless required by their final destination.
Note that you must be carrying the results of this RT-PCR test in printed form either in English or Arabic. Digital certificates or confirmation SMS on a mobile device are not accepted.
The UAE government has specified designated laboratories. You can either use the recommended laboratories in the list or any trusted and certified laboratories in your country of origin to get your COVID‑19 PCR test.
Test exemptions
Children under the age of 12 and passengers who have a moderate or severe disability are exempt from this COVID‑19 PCR test. There may be specific test exemptions in your country of origin and final destination. Please check the requirements before you travel.
UAE nationals may also skip testing before departure, but then, will be required to test at PCR test on arrival at Dubai airport.
Premium testing service for departures from Dubai airport
For departures from Dubai international airport, if your destination country requires you to bring a COVID-19 report, you can head to the airport service provider Dnata in Dubai as it offers premium home check-in services at Dh741 ($194).
The procedure involves conducting the COVID-19 test at home or any other preferred location. Samples are tested at Mediclinic labs. Results are shared digitally within 24 to 48 hours and all those who test negative receive a medical certificate. Marhaba has recently reopened two of its Airport Lounges at Dubai International's (DXB) Terminal 3 (Concourse B) and Terminal 2. Premium Home Check-in Service can be booked on www.marhabaservices.com from AED 714 (inclusive of VAT).
Deployment of Dogs at Dubai Airport for COVID-19 Detection
A first of its kind, the Dubai airport also started deploying sniffer dogs from August for detection of COVID-19. Sniffer dogs are known to detect maladies such as malaria, cancer, tuberculosis, and others. Research said that the diagnosis for COVID-19 could be accurate around 92%. So, essentially, these specially trained police dogs will perform the task of COVID-19 detection instantly at Dubai Airport upon arrival of the passenger. The dogs also do their work from afar, never coming into direct contact with potentially infected or fearful humans. Samples are taken from travelers' armpits and placed in steel containers designed to allow a dog's snout to fit inside without disturbing the sample.
COVID Testing at Abu Dhabi Airport
Ahead of flying to Abu Dhabi, you must present a negative PCR test result, from a test taken within the past 96 hours. Travellers from the United Kingdom must present a negative PCR test result from a test taken within the past 72 hours, or as required by your airline.
After you have disembarked from your flight, medical authorities at Abu Dhabi International Airport will perform a free PCR test and ask you to fill in a Quarantine Undertaking form. Children under the age of 12 are not required to do a PCR test.
For a list of nations on the 'green' list, please click here. You will still need to conduct a PCR test, sign a travel declaration form, and be registered on the Estijaba platform on arrival into UAE. You will need to self-quarantine at home until you receive a negative PCR test result.
Effective from May 3, 2021, vaccinated travellers arriving from 'green' countries must take a PCR test on arrival and on day 6, without the need to quarantine. Vaccinated travellers arriving from other countries must take a PCR test on arrival, quarantine for five days, and take another PCR test on day four.
If you're coming from any other country then you'll be required to quarantine for 10 days at home or in a hotel. If your country of departure is deemed high-risk, you'll need to isolate yourself in a government facility. If you are required to quarantine, you will be provided with an electronic wristband, which you will need to wear throughout the 10-day quarantine period.
8 days following your arrival in Abu Dhabi, you will need to conduct a second PCR test. The day of your arrival in Abu Dhabi is counted as day 1. Details will be shared upon arrival. If you receive a negative result, the electronic wristband will be removed by medical authorities after 10 days, and you will have completed your mandatory quarantine.
All UAE residents must update their details on uaeentry.ica.gov.ae prior to travelling to the UAE.
Please make sure to have downloaded and activated the ALHOSN UAE application on your smart device upon your arrival at Abu Dhabi to receive your test results. The application is available through the App Store for iOS devices (iPhones) or the Google Play Store for Android devices.
COVID Testing at Ras al Khaimah Airport
Upon arrival at the Ras al Khaimah International airport, you must present a valid PCR test result (obtained no longer than four days before travel. If you arrive without a PCR test result, it will be conducted free of charge at the airport on arrival). You are also required to complete a health disclosure form, take a COVID-19 test on arrival and self-quarantine at your hotel or residence until results are received.
Lastly, all arriving passengers are required to download the Al-Hosn app
COVID Testing at Sharjah Airport
Entering into the UAE through Sharjah Airport? COVID testing at the airport is once again mandatory for arrivals, even when you are carrying a negative RT-PCR certificate not older than 72 hours. Once the test is conducted and you await the results, you must self-quarantine, either in a hotel or your place of residence.
In case of a positive case of PCR test, the period of medical isolation is 14 days, with travelers or their sponsors bearing the expenses of treatment and isolation. In the event of non-compliance with quarantine restrictions, they will be liable to strict legal action and penalties.
Travelers arriving at Sharjah Airport must:
– Self-quarantine in a hotel or place of residence until the results of the examination are known
– Follow Ministry of Health procedures and isolate in the event of a positive case being identified
– Download the ALHOSN application for track and trace purposes
Travellers to Sharjah airport will need to have international medical insurance.