This article is has been reviewed by Wego's editorial team to ensure that the content is up to date & accurate.
Reviewed 10 October 2022
The United Arab Emirates has so far been successfully fighting its war against the coronavirus pandemic and is taking prominent steps towards returning to normalcy. Numerous testing centres, rigorous mass screenings, and enforcement of other stringent quarantine measurements have proven to be effective today in Dubai and other Emirates.
But what about COVID tests at airports in UAE? Do the guidelines require you to take a COVID test on arrival? Read along to find out all you need to know about COVID tests in Dubai and the UAE.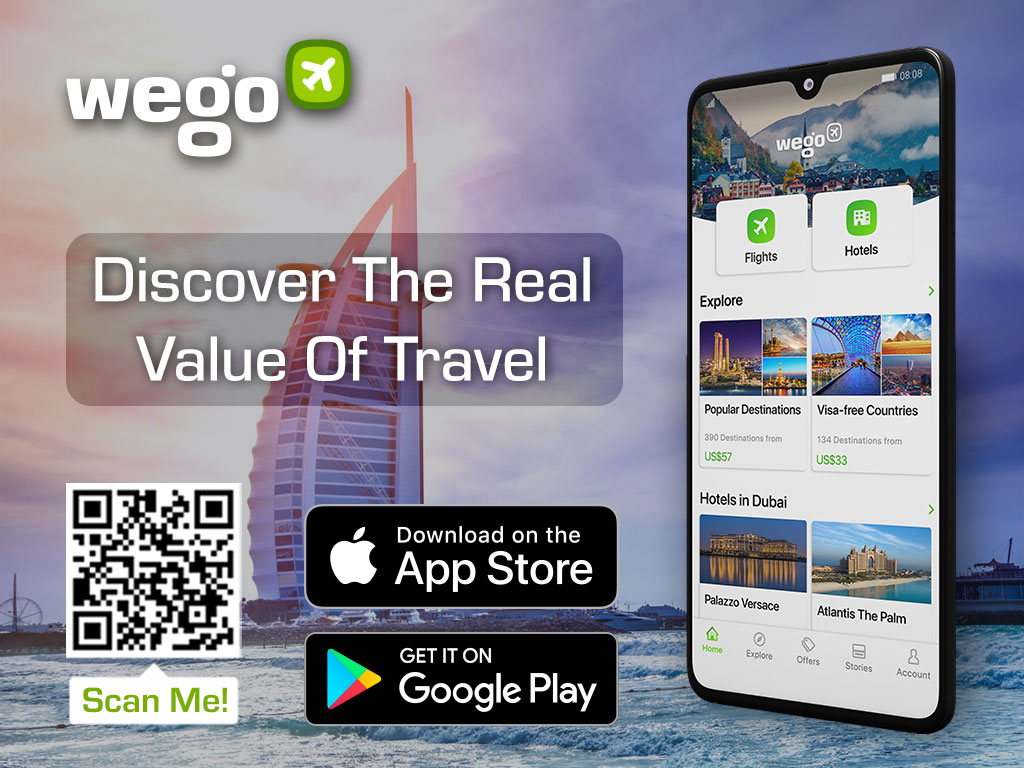 COVID testing at Dubai Airport
As confirmed by the Supreme Committee of Crisis and Disaster Management in Dubai, fully vaccinated arrivals do not need to present are exempt from PCR testing requirements. Children below 12 years old who are fully vaccinated and recently recovered from COVID-19 are exempt from the testing.
According to Emirates, arrivals in Dubai (GCC included) will have to fulfil the following requirements:
Present a valid vaccination certificate(s) reflecting that the passenger is fully vaccinated with a vaccine approved by the WHO or the United Arab Emirates (UAE), and includes a QR code
Unvaccinated arrivals must present a valid negative COVID‑19 PCR test certificate issued within 48 hours from the time of sample collection and issued by an approved health service provider with a QR code, or
Present a valid medical certificate with a QR code issued by the relevant authorities that the passenger has recovered from COVID‑19 within one month from the date of recovery to the date of arrival
If travelling with Emirates, passengers can get the latest travel requirements for most destinations' via WhatsApp. The Emirates WhatsApp COVID-19 travel support provides the latest information that is updated daily.
If requested, passengers must undergo a PCR test on arrival in Dubai and self-quarantine until they receive a negative result. Passengers who test positive for COVID‑19 must follow the guidelines issued by the Dubai Health Authority.
Dubai International Airport has an in-house RT-PCR testing laboratory that operates 24/7 and is capable of processing 100,000 samples per day. The testing lab is located just within a stone's throw of Terminal 2. Passengers would be able to receive their test results in four to six hours via a text message as well as the Al Hosn app.
For the latest prices, rates, and other details, please get in touch directly with Dubai International Airport.
If travelling from Dubai via Emirates airline, a PCR test before departure is not needed, unless your destination requires it.
There is also a rapid antigen testing facility at Dubai International Airport. However, the requirement for a pre-departure antigen test applies only to outbound passengers to China.
The test on arrival facility is located at Terminal 3 departure area right next to Cafe Costa. The cost of the antigen test is AED 150 per test per person. The results of the test will be available in just 15 minutes and upon a negative result, a boarding pass will be presented.
COVID testing at Abu Dhabi Airport
As confirmed by the Abu Dhabi Airport on their website passengers no longer need a test before they fly to Abu Dhabi, provided they are fully vaccinated.
In case passengers are not fully vaccinated, they must present a negative PCR test result taken within 48 hours or a COVID-19 recovery certificate. Their recovery certificate must be dated within 30 days of departure and have a QR code. Children under 12 are exempt.
Passengers will, however, continue to receive a free-of-charge PCR test when they land in Abu Dhabi. There will be no need to re-test when they are here.
Abu Dhabi Airport has a free Covid-19 PCR testing facility for all incoming travellers. Those arriving through both terminals 1 and 3 will be tested at the AUH PCR testing facility. Results of the Covid-19 tests will be shared by SMS. You can also access your test results on the Alhosn mobile application or Alhosn website.
If travelling from Abu Dhabi with Etihad Airways, a PCR test before departure is not needed, unless your destination requires it.
The launch of rapid Covid-19 testing services follows Abu Dhabi Airports' introduction of a comprehensive range of health and safety measures at Abu Dhabi International Airport, including a specially trained team of Wellness Ambassadors equipped to support passengers by answering common questions relating to keeping healthy during travel, encouraging social distancing, and providing Personal Protective Equipment (PPE).
COVID testing at Ras al Khaimah Airport
All arriving passengers are required to download the Alhosn app and take a covid-19 PCR test on arrival. The passengers will be required to remain in quarantine until the test results have been known. A negative test result will mean the end of quarantine, while those testing positive will have to isolate themselves as per the guidelines of the Ministry of Health and Prevention.
COVID testing at Sharjah Airport
All arriving passengers at Sharjah are required to undergo a PCR test upon arrival at Sharjah Airport regardless of their earlier negative report. Passengers must then subject themselves to self-quarantine at their residence until the results of their PCR test are confirmed.
PCR tests can be taken at Sharjah Airport Medical Centre as per the following:
Fast Track PCR
Normal PCR. The test results are QR-coded approved by MOH and linked with Al Hosn mobile application. The results will also be sent through email & SMS based on the details you have registered.
Rapid testing. The medical report will be handed over immediately.
All test results have a QR code approved by MOH. The QR code will be linked with Al Hosn mobile application and the results will be conveyed through email and a text message based on the details you have registered.
In case the result is negative, they are entitled to move, if the result is positive, the travellers concerned will have to undergo home/health quarantine up to a period stipulated by the UAE Ministry of Health and Community Protection.
In the case of a positive case of PCR test, the period of medical isolation is 5 days, with travellers or their sponsors bearing the expenses of treatment and isolation. Anyone travelling with the infected are only mandated to take the PCR test if they have any COVID-19 symptoms. In the event of non-compliance with quarantine restrictions, they will be liable to strict legal action and penalties. Please make sure to check with your respective airlines before boarding, to know the latest rules.
Sharjah Airport has also announced that COVID-19 PCR tests will be stopped at the airport medical centre upon reaching full capacity, in line with the commitment to social distancing as a precautionary measure to curb the pandemic. However, PCR tests for airport employees and passengers travelling through the airport will continue without interruption.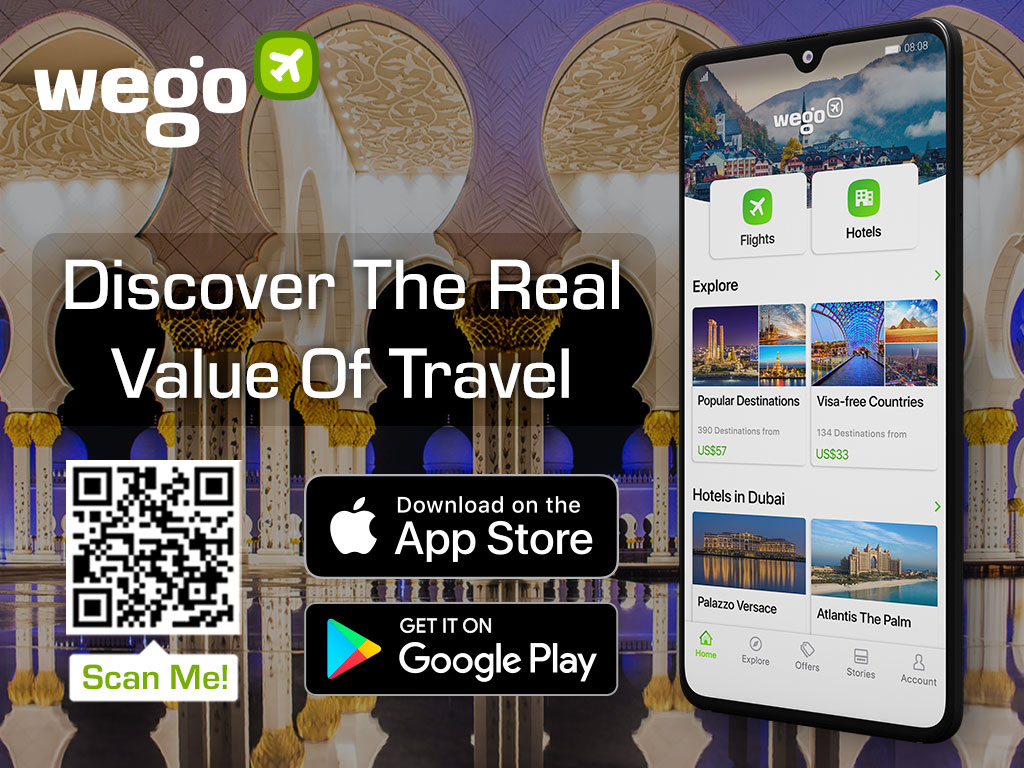 [Total:

253

Average:

4.8

]