This article is reviewed regularly (on a monthly basis) by Wego's editorial team to ensure it's up to date and accurate.
Updated 14 February, 2021
Months after its patient zero was found, the COVID-19 pandemic is still raging on all around the world, wreaking havoc on stability and economy. But countries are fighting back with travel restrictions, quarantine measures, and perhaps primarily, upping the testing capacities.
If you're in London or are looking to travel to the country, we have given here all the important information you need to know.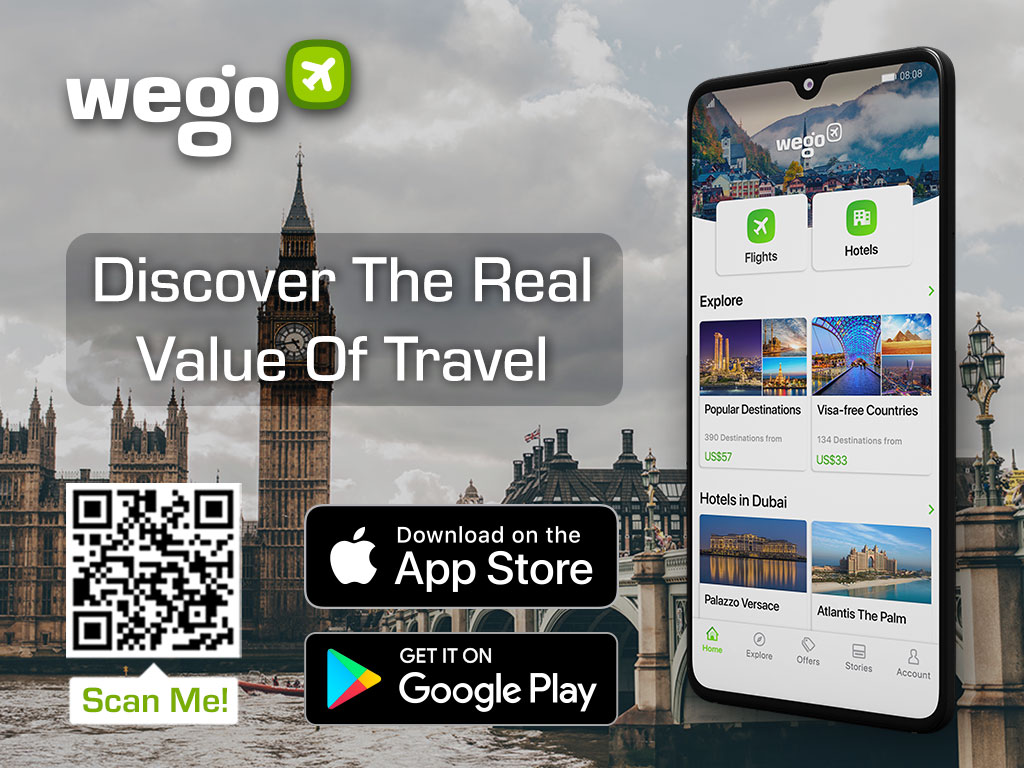 Who needs to take the COVID-19 test?
All passengers travelling from countries other than those exempt under England's travel corridor list are required to self-isolate for at least 14 days. However, from December 15, those wanting to shorten this period must take the COVID test after 5 days of isolation.
Update as of 1 February, 2021: The UK has suspended all travel corridors from 18 January until at least February 15, and hence, all international arrivals are liable to self-isolation.
Common signs of the infection listed on the UK's National Health Services website include respiratory symptoms, fever, coughing, shortness of breath, and breathing difficulties. If you are experiencing the symptoms listed above or recently came into contact with someone who tested positive for COVID-19, you can locate a general practitioner nearby online to make an appointment. You'll then get a prescription to be tested at the nearest facility.
Alternatively, if you came into contact with someone who tested positive, you may be contacted for tracing purposes. You'll be directed to the nearest testing facility.
The accuracy of testing is guaranteed only when the person is symptomatic. It is, therefore, advisable to take the test within the first three days after the symptoms appear.
Testing at airports
COVID-19 testing is available at the Gatwick Airport (LGW). Testing services are also operational at the Heathrow Airport (LHR) from December 15. Passengers arriving from non-exempt countries can avail of these facilities.
Where can I get tested in London?
The NHS has set up free walk-through testing sites in different parts of the city. They are open 7 days a week, from 8am to 8pm. Make an appointment here or call +44 300 303 2713. London residents can avail of this facility, provided they are highly symptomatic, have been asked to test by a local council, or are taking part in a government pilot project. Home kits can also be ordered if going to these sites is not possible.
Merton College
Merton College, London Rd, Morden SM4 5QX
Gurnell Leisure Centre
Ruislip Rd E, London W13 0AL
Guildhall Yard
Basinghall St, London EC2V 7HH
Beckton Globe Library
Car Park, Kingsford Way, London E6 5JQ
Peckham Pulse Leisure Centre
Car Park, Peckham, London SE15 5QN
Greenside Community Centre
24 Lilestone St, Marylebone, London NW8 8SR
Rokeby Street
1a Rokeby St, London E15 3NS
Stanley Road
Car Park, Stanley Rd, Walthamstow, London E10 7FF
Sobell Leisure Centre
Sobell Leisure Centre, London N7 7NY
Ramsay Hall
Bloomsbury, London W1T 5HB
Harlesden Town Garden
Challenge Cl, London NW10 4BF
Charteris Road
Car Park, Charteris Rd, Woodford Green IG8 0AL
London Road
Car Park, London Rd, London, Wembley HA9 7EU
Greenwich
TFL Car Park, Edmund Halley Way, Greenwich Peninsula, London SE10 0PH
Streatham Common Car Park
Streatham, London SW16 3BZ
Abery Street
Car Park, Abery St, Plumstead, London SE19 2UG
Bentley Road
Car Park, Bentley Rd, Dalston, London N1 4BZ
Stamford Hill Primary Hill School
London N15 6HD
Grosvenor Hall
Vincent St, Westminster, London SW1P 4HB
Hilda Road
Hilda Rd, Forest Gate, London E6 1DB
Watney Market
Watney Market Idea Store, 260 Commercial Rd, Shadwell, London E1 2FB
Haringey Irish Centre
Haringey Irish Centre, Car Park, Tottenham, London N17 8DX
Wheatsheaf Community Hall
Oval, London SW8 2UP
Raynham Road
Raynham Rd, Edmonton, London N18 2SJ
Watling Community Centre
145 Orange Hill Rd, Edgware HA8 0TR

Wembley
car park, London Rd, London, Wembley HA9 7EU
Finbsury Leisure Centre
London EC1V 3PU
The Art Pavillion, Mile End Park
Clinton Rd, Bow, London E3 4QY
University of Greenwich Avery Hill Campus – Southwood
London SE9 2UG
If you aren't eligible for these free tests, you can opt to pay for the tests provided by these private laboratories.
Harley Street Clinic
13 Queen Anne St, Marylebone, London W1G 9JH
Monday to Friday – 8:00am to 6:30pm
Make an appointment here or call +44-20-7323-3830.
Walk-in Clinic
13 Queen Anne Street, London, W1G 9JH
Monday to Friday – 8:00am to 6:30pm
Saturday – 10:00am to 4:00pm
Make an appointment here or call 020-3553-2750.
My Healthcare Clinic
18 Wimpole St, Marylebone, London W1G 8GD
Monday to Friday – 8:00am to 6:00pm
Make an appointment here or call 0207-971-1856.
London Global Practice
114A Harley St, Marylebone, London W1G 7JL
Monday to Sunday – 9:00am to 6:00pm
Make an appointment here or call 0207-935-1000.
Doctorcall
65 London Wall, London, EC2M 5TU
Open 24 hours
Make an appointment here or call 0344-257-0345.
What happens after the test?
While you wait for your test results, continue to monitor your health condition.
If you are experiencing symptoms, stay home and keep your distance from others, including other people in your home.
If you do not have symptoms, but were identified by a medical professional as a close contact of someone who has tested positive, you should quarantine at home.
If you do not have any symptoms and have not been advised by a medical professional to quarantine at home, you can resume your activities while you wait for your test result. Minimizing your contact with others, continue to observe social distancing, wear a face mask, and wash your hands.
When will I receive my test result?
Reports generally come within 48 hours for tests conducted at regional sites, while home tests may take up to 72 hours. However, high demands at the testing centres may lead to delays.
What if I test positive for COVID-19?
Patients who test positive for the virus will receive a text or email within 24 hours from NHS Test and Trace. This will contain instructions to share the details of persons you have come in close contact with for the purpose of tracing.
Starting from the day you first show symptoms, you'll be required to self-isolate for at least 10 days, and those living with you, for 14 days.
How much is the cost for the COVID-19 test in London?
Symptomatic individuals can take the free swab test provided by NHS.
Private labs and clinics charge around €100 – €200 for swab tests and €50 – €100 for antibody tests.