This article is reviewed regularly (on a monthly basis) by Wego's editorial team to ensure it's up to date and accurate. 
Updated 15 June 2021
Wondering where you can get yourself or your family member tested for COVID-19 in Pune? How long do you need to wait for your test reports to arrive? What is the price of the test? Are testing facilities available at Pune International Airport?
Read along to find answers to all your questions regarding coronavirus testing in Pune.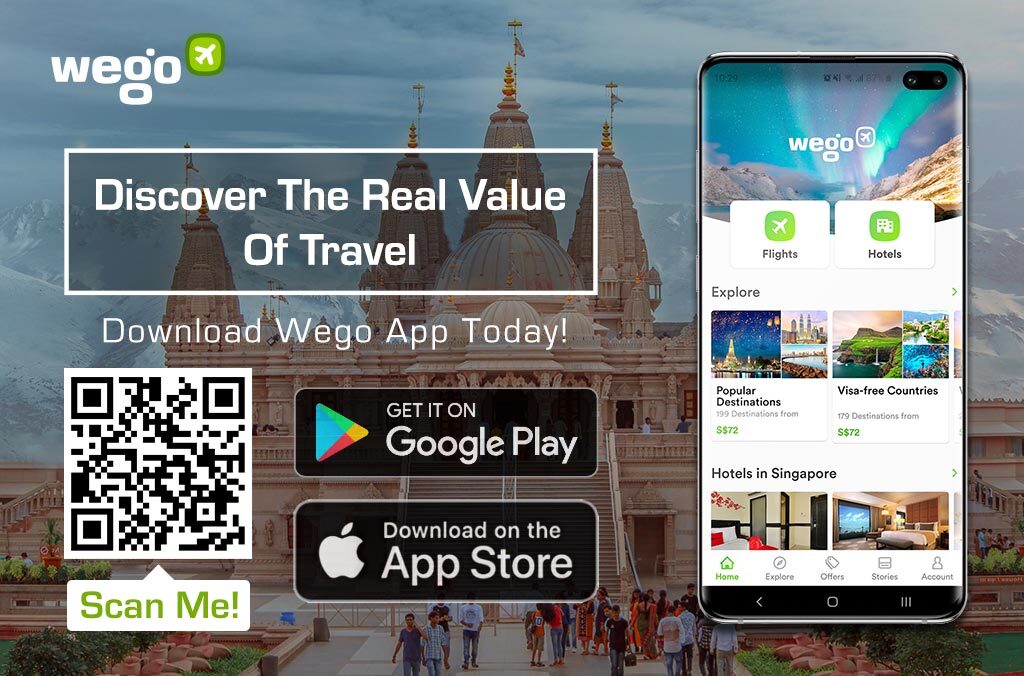 What types of tests are available in Pune, India?
Currently, coronavirus testing in Pune are of the following types, as sanctioned by the Indian Council of Medical Research (ICMR), the apex body of biomedical research in India:
RT-PCR test
The RT-PCR test or the Reverse transcription-polymerase Chain Reaction is considered to relay the most accurate outcomes for COVID-19 diagnosis. To detect the virus's presence, the suspect's nasal and throat swabs are collected. Researchers use an enzyme that converts the genetic material RNA in the virus to DNBA through a process called Reverse Transcription. A fluorescent signal in the RT-PCR machine marks the presence of the virus in the swab, even from asymptomatic patients.
Rapid Antibody test
In the antibodies test, laboratories probe the blood sample of the suspect for a possible antibody that the body may have developed in response to the virus infection. While they cannot really be used for the detection of virus presence, the serological test points out if the person had exposure to the virus recently. Laboratories search for the presence of two varieties of antibodies, namely, IgM and IgG antibodies, each of which arrives at different points of infection.
Inter-state travelers, residents of containment zones, police, and paramilitary workers usually undergo this COVID test in Pune. ICMR advises for a confirmatory test after the antibody test because it can result in false positives. The test is quick and inexpensive, hence the name rapid test.
Rapid Antigen Test
The antigen is a toxin that engenders an immune response in the body. Here too, the presence of the virus is checked instead of its antibody. Professionals try to do so by detecting the spike protein in the coronavirus possibly present in the nasal swab of the suspected patient.
Since the test is reliant on a small quantity of test material that doesn't undergo multiplication like in the RT-PCR test, enough antigen material may be missing for rightful detection. This can result in false negatives. So, ICMR advises that if your antigen test comes out to be negative, you should then go for an RT-PCR test for confirmation.
TrueNat Tests
TrueNat is a chip-based testing system which is originally used to diagnose HIV and tuberculosis. It works like an RT-PCR test to detect the virus genes and not the antibody in the patient. The portable kit is battery-operated and collects nasal or throat swabs.
CB NAAT Tests
CB-NAAT or Cartridge Based Nucleic Acid Amplification Test is also a testing procedure for tuberculosis but just like TrueNat tests, it can be used for COVID-19 detection. While TrueNat operates on a battery, CB-NAAT systems require a steady power supply. Cutting short the turnaround time of the RT-PCR test, some hospitals in Pune are conducting the CB-NAAT tests for confirming the results of the rapid antigen test.
Where can I get tested in Pune?
The uptick in the number of cases in Maharashtra and all of India was met with a quick rise in the number of COVID testing centers. Along with government medical centers, numerous private labs were set up following ICMR guidelines to meet the testing demands. Below you can find a list of government and private labs in Pune from where you can get a COVID test report.
Note that you cannot just walk into any of these centers for a COVID test without a referral. As advised by the Ministry of Health and Family Welfare, you should call on the toll-free number 1075 or central helpline number +91-11-23978046 for information before going. In Pune, you may also call 020-26127394, the Maharashtra state helpline number for COVID-19. You can go ahead with the test only if you have a COVID-19 test prescription from a qualified physician.
Government Institutes
RT-PCR tests
ICMR-National Institute of Virology, Pune: Google Location
Contact: +912026127301, 91-20-26006290
Armed Forces Medical College, Pune: Google Location
Call +912026334230
BJ Medical College, Pune: Google Location
Drop a query: +912026128000
Command Hospital (SC), Pune: Google Location
Call +917507063567
ICMR-National AIDS Research Institute, Pune: Google Location
Call: +912027331200 Email: [email protected]
National Centre for Cell Sciences, Pune: Google Location
Call +912025708000
Indian Institute of Science Education and Research (IISER), Pune: Google Location
Call: +912025908000, watch out for any updates here.
Agharkar Research Institute, Pune: Google Location
Call: +912025325000
Savitribai Phule Pune University,Ganeshkhind, Pune: Google Location
Call: +912025690062
CB-NAAT Test
Intermediate Reference Laboratory, Pune: Google Location
Private Labs
RT-PCR tests
A.G. Diagnostics Pvt Ltd, Nayantara Building, Pune: Google Location
Fill out details for home collection or reach out by calling +912067636763
Sahyadri Speciality Labs, Plot No 54, S.No. 89-90, Lokmanya Colony, Kothrud, Pune: Google Location
Call +917875161616, 02067215119 or fill out the contact form with your query.
Genepath Diagnostics India Pvt Ltd, 4th Floor, Above Phadke Hospital, Pune: Google Location
Call +919623495511, Book online, or call up +91-20-48566661 for drive-in swab collection in Pune
Krsnaa Diagnostics Pvt Ltd, Lt. Jayabai Nanasaheb Sutar Maternity Home, Pune: Google Location
Call +912027350027 / 26 / 25 or +912029780210 / 11 / 12 or Whatsapp +91 96233 96233
Lab Services, Ayugen Biosciences Pvt Ltd, 562/1, Shivajinagar, Pune: Google Location
Phone number: +912025538990, +91 9423118990
Ruby Hall Clinic, Dept of Laboratory, Grant Medical Foundation, 40, Sassoon Road, Pune: Google Location
Call +912026163391 for queries or 02066455100 to book an appointment
Molecular Diagnostic Laboratory, Department of Pathology, LMMF's Deenanath Mangeshkar Hospital and Research Center, Erandwane, Pune: Google Location
Phone number: +912040151027 / 49153000
Dr. DY Patil Medical College Hospital and Research Centre, Pimpri, Pune: Google Location
Call: +912067116400
Bharati Vidyapeeth (Deemed to be University) Medical College, Pune: Google Location
Phone number: +919373728700, Contact medical superintendent Dr. Sanjay Lalwani ( 9822051716, [email protected])
CB-NAAT Test
Aditya Birla Memorial Hospital – Laboratory, Aditya Birla Marg, Chinchwad, Pune: Google Location
Call: +912030717500
Metropolis Healthcare Limited, Construction House, 796/189-B, Bhandarkar Institute Road, Pune: Google Location
Phone number: +919321272715 or book a home visit here.
Jupiter Lifeline Hospitals Limited, Pune: Google Location
Call: +919172284772 or WhatsApp +91 91122 20011
Home Collection
If you want to get tested for coronavirus, you can opt for an at-home collection facility for COVID testing through online booking. Some labs such as Suburban Diagnostics and Metropolis in Pune provide the facility. This essentially means that you no longer need to step out of your house for a COVID test. Trained health officials arrive, clad in PPE, and collect the samples, ensuring minimum contact all the while.
For home testing, you also have rapid antigen test and antibody test kits available on Indiamart from ICMR-approved testing labs in Pune. You'll get the Rapid Antigen test results within 30 minutes and post that, your swab will be collected for RT-PCR test if you test positive.
In addition to the home collection, it is also noteworthy that Pune has several drive-thru testing centers such as the one set up by GenePath private lab in the Wakdewadi area. You need to make a prior booking, carry your ID proof, and the fee for the test. you can walk up or drive your way to these centers and the swab collector would do the needful without you having to get out of your car.
COVID testing at Pune airport for arriving passengers
Pune airport at Lohegaon now has facilities to conduct the RT-PCR test for international passengers from the UK, Europe, Brazil, South Africa, and the Middle East, as well as those coming from the notified states of Delhi NCR, Gujarat, Goa, Kerala, and Rajasthan.
As per Pune quarantine rules, all airport arrivals will undergo thermal screening. There is neither quarantine nor hand-stamping for asymptomatic passengers.
How much do COVID tests in Pune cost?
ICMR encourages labs and hospitals to conduct tests free of cost or at least at affordable rates.
Expect to pay around INR 500 for RT-PCR tests done at sample collection centres, INR 600 at COVID care or quarantine centres, and INR 800 for home collection, as it is the new maximum rate set by the Maharashtra government. The testing of the sample is free at government laboratories.
The cost of the anti-body ELISA tests will be INR 250 at sample collection centres, INR 300 at COVID care or quarantine centres, and INR 400 for home collection.
The cost of the CLIA tests will be INR 350 at sample collection centres, INR 450 at COVID care or quarantine centres, and INR 550 for home collection.
The cost of the rapid antigen tests will be INR 150 at sample collection centres, INR 200 at COVID care or quarantine centres, and INR 300 for home collection.
CBNAAT tests and TruNat tests are both priced at around INR 3000.
When should you take a COVID test?
Sure, this is the most confusing part since the initial stage of COVID-19 symptoms is nothing different from your common flu. The wide-spread variety of symptoms in infected individuals with some even going asymptomatic makes it no easier. But in most cases, the following symptoms tend to last longer than your regular fever or flu:
Fever
Difficulties in breathing
Cough
Other clinical symptoms included in the list by ICMR are:
Sore throat
Fatigue
Mucous formation and running nose
Muscle pain
Anosmia or loss of taste
Ageusia or loss of smell
Gastrointestinal problems are also not uncommon. It is advisable that if any symptom surfaces, you seek medical assistance instead of indulging in self-medication. Take medications as your physician prescribes. If you see the symptoms are persisting for more than three days even after administering medicine, you can go for a COVID test.
ICMR also prioritizes testing of high-risk contacts and asymptomatic suspects who need to undergo any acute surgery. The high-risk category involves individuals in their 60s or above and those suffering from non-communicable diseases such as cancer, diabetes, chronic kidney ailment, hypertension, cardiac diseases, etc. If you are suffering from influenza or other acute respiratory infections, the same applies to you.
If you wish to travel to a state or foreign nation which asks for a negative COVID-19 test report before entry, you can get a test done, thanks to the Union Health Ministry's advisory on 'Testing On Demand'. Even if you are not traveling, you can take a test if you wish to, for other practical reasons. That being said, try not to take a test out of panic or fear as that overburdens health officials for no reason.
To avoid potential foul play, you must get your test done only from an ICMR-accredited testing center. If need be, you can cross-check the lab's authenticity by checking their ICMR registration number, which the governing body states should be prominently mentioned by the labs in the test reports.
What documents are needed for a COVID test?
For testing at the government centres in Pune, you'll need to bring a doctor's prescription as mandated by the Ministry of Health and Family Welfare in India. You also need to submit your Pune address proof using government ID (Aadhar card/ Passport/ Voter card) and ICMR specimen referral form for COVID-19 filled out with details of the suspected patient. For some labs, you can find similar patient information forms on their respective website. At the time of sample collection, the lab will also collect your phone number.
How long until I get my COVID test results?
RT-PCR tests can be complete in as little as three hours. However, due to the large number of tests being conducted, labs take anywhere between six hours to a day to reveal the test reports. Government units can take up to 48 hours for processing after sample collection. Until the test results arrive, you must stay in isolation to prevent the potential transmission of the virus.
Rapid tests typically produce a positive or negative result within 30 minutes. While the outcome is fast, they serve the purpose of merely preliminary tests rather than giving any reliable, substantial result. TruNat takes around 60 minutes for interpretation.
What happens after the test?
Testing labs would inform you of the results of the test either via phone or over email. If you test positive for coronavirus, stay calm, and call up the nearest hospital for a checkup. Follow along with the directions of the health officials. Other residents of your home are likely to undergo a COVID test as per the health team's instructions. They would also start contact tracing and put them in quarantine unless a test is arranged.
Note that it isn't necessary for you to rush to the hospital the moment you test positive for coronavirus. Asymptomatic cases or those with mild symptoms are often deemed suitable for home isolation. Apartments with at least two separate rooms with separate washrooms can qualify for home isolation. Otherwise, medical officials would transfer you to a COVID care center.
So, yes. You can possibly stay at home even if you are COVID positive. You will have all the prescribed medicines and a pulse oximeter at your disposal. Other consultations will take place over the phone. Download the Aarogya Setu app which will let the nearest hospital know about your health status. If your case deteriorates, you will be transferred to a dedicated care center.