This article has been reviewed by Wego's editorial team to ensure that the content is up to date & accurate.
Updated 29 April, 2021
The charming and chaotic city of Bangalore, popularly known as the Silicon Valley of India, has been struggling with the severity of the raging pandemic for almost a year. With over 7 lakh cases and 6,139 fatalities reported to date, the capital city of Karnataka still reels under the devastating effects of this global crisis. 
As the cases have continuously been over 500 for the past few days after the festive season, Bangaloreans are eagerly looking forward to the deployment of vaccines to put an end to this global crisis, once and for all. 
With the mass immunization drive having started on 16 January, what are the latest updates about the vaccination procedure in Bangalore right now? How is it being carried out?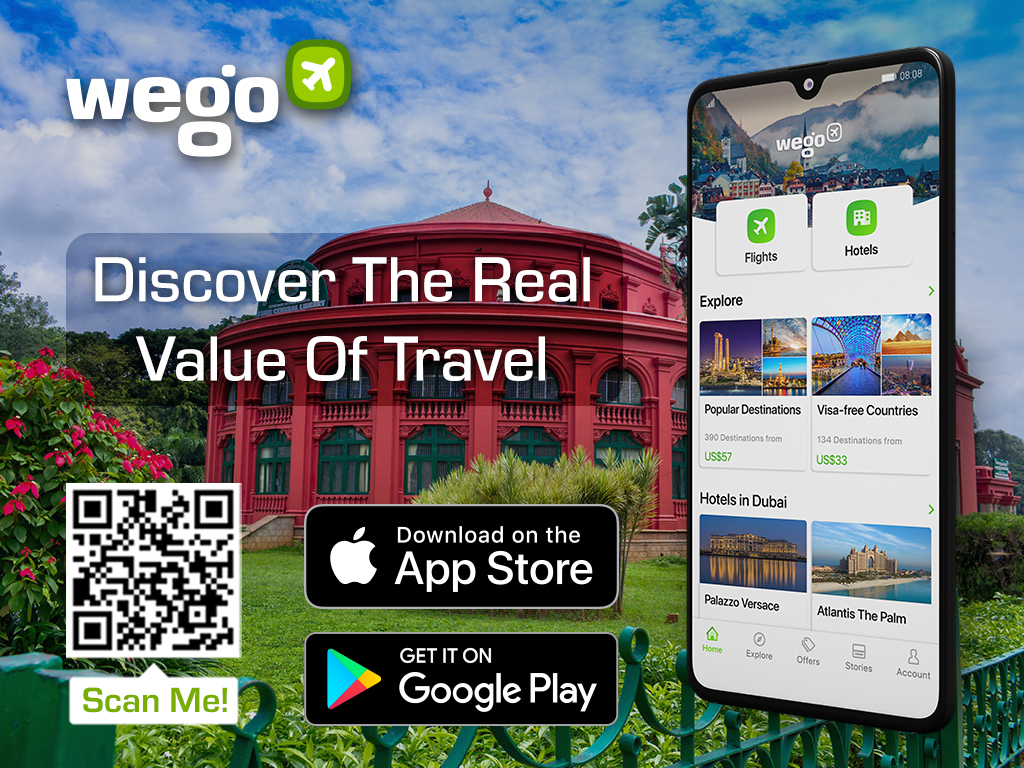 Updates on the COVID vaccine in Bangalore
Like many other cities in India, Bangalore is facing an acute shortage in the availability of COVID vaccine shots. Several centres, including the Bhuvaneswarinagar Primary Health Care Centre and the Baptist Hospital, had to turn away citizens queued up outside as they were simply out of stock. The situation seems to be better in government centres than in private clinics.
What vaccines are available now?
Covishield
The Oxford AstraZeneca vaccine candidate, also going by the moniker of Covidshield in India, would likely also be authorized for emergency use in the country by the end of the year. Phase 2/3 trials of the vaccine are underway in a joint effort by the Serum Institute of India and the Indian Council of Medical Research.
The Central Drugs Standard Control Organisation (CDSCO) is closely reviewing all the data from the vaccine's application in its third phase of trials.
Overall efficacy: around 90%
Covaxin
Developed by Bharat Biotech and the Indian Council of Medical Research (ICMR), COVAXIN is India's first indigenous COVID-19 vaccine candidate to undergo phase 3 trials. This inactivated coronavirus vaccine has been injected in around 28,500 volunteer candidates in over 25 centers across India. Data from the previous trials show that it is safe and promisingly efficient.
Overall efficacy: 80.6%
Sputnik V
Sputnik V got approved by DCGI on 13 April and will soon become available for distribution.
Russia's Sputnik V has also conducted a combined phase two-three trial in India. This has been under the initiative of Dr. Reddy's Laboratories and the Russian Direct Investment Fund (RDIF) which went into a distribution partnership with the firm in September. Now approved, it will be manufactured domestically in the country by five different companies.
Overall efficacy: 95%
When can Bangalore residents be vaccinated?
The inoculation procedure in Bangalore will be carried out in three phases: 
Phase 1 focuses on health care workers.

Phase 2 is for the police, armed forces, all BBMP ( Bruhat Bengaluru Mahanagara Palike- Municipal Corporation), and disaster management volunteers

Phase 3 focuses on individuals above the age of 50 years and those under 50 with comorbidities.

Phase 4, scheduled to begin from May 1 will includes everyone above the age of 18.
Due to the acute shortage of COVID vaccines' supply, Bangaloreans in the 18-45 age group may not be able to get their jabs this soon, especially at private centres.
Where to get vaccinated in Bangalore?
According to the Health Minister of Karnataka, K. Sudhakar, the government has taken the following steps for COVID 19 vaccinations.
29, 451 different sites have been identified in Karnataka for vaccination

The government has also identified over 10,000 vaccinators within the State

The government has done this by sticking to the norms set by the Universal Immunization Programme
Check the complete list of vaccination centres in Bangalore here.
Seven major vaccination centers in Bangalore are listed below: 
Bangalore Medical College and Research Institute
Fort, K. R. Road, Bangalore Pin-560002   
 KC General Hospital
Ground, Malleswaram Circle, Police Station Rd, Bengaluru, Karnataka 560003 
Victoria Hospital
Fort Rd, near City Market, New Tharagupet, Bengaluru, Karnataka 560002
CV Raman General Hospital
68/1, 4th B Cross Rd, Kalyan Nagar, Michael Palaya, H Colony, Indiranagar, Bengaluru, Karnataka 560038
Jayanagar General Hospital
32nd Cross, 4th B Block, beside Rajiv Gandhi Health Institute, Tilak Nagar, Jayanagar, Bengaluru, Karnataka 560041
 St John's Medical College
Sarjapur Rd, beside Bank Of Baroda, John Nagar, Koramangala, Bengaluru, Karnataka 560034
Mallasandra Primary Health Centre
Ward No 13, Mallasandra, T Dasarahalli, Bengaluru, Karnataka, 560057
The vaccine is being administered to 100 people in each center. Beneficiaries getting the jab will be informed via SMS or phone call. 
How to register for vaccination in Bangalore?
Appointments for vaccination can be booked through the CoWIN website or the Aarogya Setu app.
Keep in mind that every user of either platform can register at the most 4 beneficiaries.
CoWIN
Open the CoWIN online portal.
Click on the 'Register/Sign In Yourself' yellow button. Those who are using it for the first time will need to register themselves with their photo ID proof (Aadhar Card/ Driving License/ PAN Card/ Passport/ Pension Passbook), photo ID number, name, and birth year. Those who have registered can sign in with an OTP.
Click on 'Schedule Appointment'.
Once you enter the pin code of your area, you'll be shown a list of vaccination centres in that area of Bangalore.
Select the timing slot comfortable for you and 'confirm' your appointment.
Aarogya Setu
Download the app on Google Play or iOS App Store.
On the app's homepage, click on the 'CoWIN' tab on the top right.
Select the 'Register Now' option and verify your mobile number with an OTP.
Fill in details such as name, age, gender, year of birth, etc, and upload a photo ID proof.
Search for your convenient vaccination centre in Bangalore by entering the pin code of your locale, and choose the date and time of your appointment.
Upon successful registration, you will receive an SMS with the appointment details.
How much will the vaccination cost?
The vaccines are available free of cost in all government centres while private facilities charge INR 250 for a single dose of any vaccine.