This article is reviewed regularly (on a monthly basis) by Wego's editorial team to ensure that the content is up to date & accurate.
Updated 5 April 2021
With vaccination programs panning out successfully around the world, cruise line operators are hopeful of restarting their business once again. Needless to say, vaccinations and immunity to COVID will play a crucial role.
Will you need to get vaccinated before you go cruising? The answer to that question depends on the cruise line of your choice. Let's take a look at where different cruise companies stand on the vaccinated-passengers-only regulation.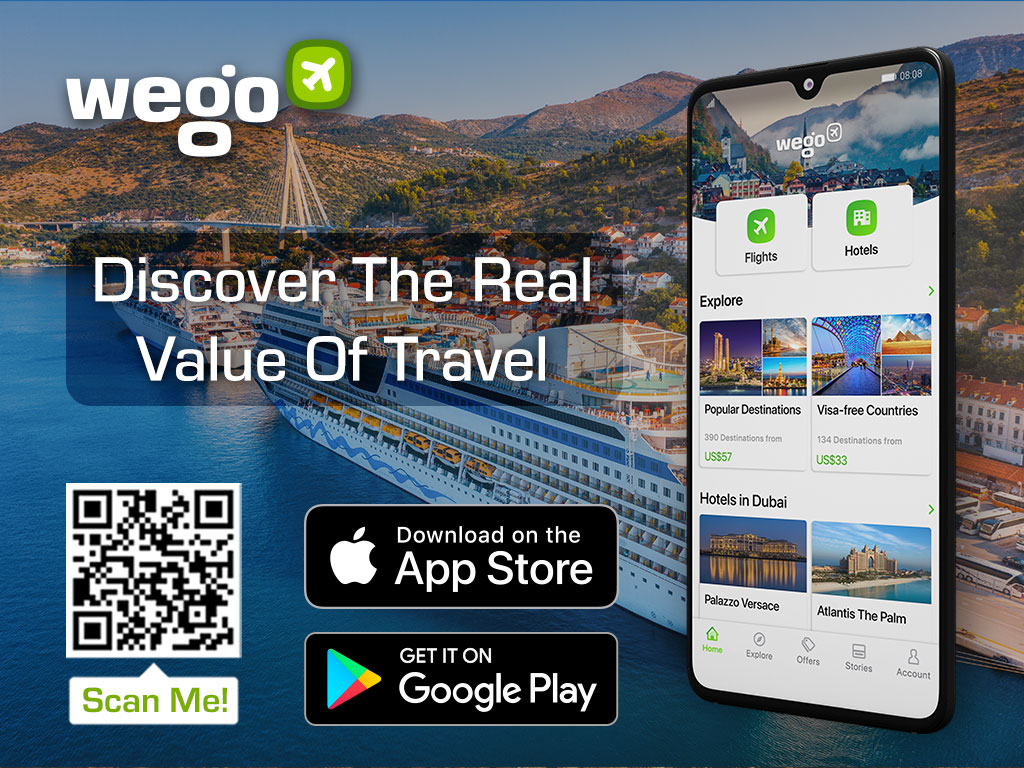 Cruise lines and their requirements
Here are a few of the most prominent cruise lines across the globe and their bearings in regards to travel post COVID.
Vaccination required
Several lines have made it mandatory for customers to take the jabs before boarding most of their upcoming cruises.
Celebrity Cruises
Celebrity, a Floridian line, asks customers as well as crew to present their vaccination cards before boarding.
Exemption: Understanding the plight of teenagers and children who aren't eligible for the vaccine yet, the line has decided to accept a negative PCR test result administered within 72 hours of embarkation, only in the case of young passengers under the age of 18.
Crystal Cruises
Once they start operating on regular terms, Crystal will open its doors only to guests that they have been fully immunized, that is, they've received both doses of a two-part vaccination series or a one-dose vaccine, at least 14 days prior to their cruise departure.
Norwegian Cruise Line
Miami-based Norwegian Cruise Line and its two sister brands, Oceania Cruises and Regent Seven Seas Cruises have recently announced that they too, will ask all passengers on departures out of U.S. ports would need to show proof of a COVID-19 vaccine. They haven't mentioned any exemption for younger travellers.
Princess Cruises
Taking cognizance of the surge in cases, the UK segment of Princessa will be limiting some regional sailings to residents (including those under 18) who are fully COVID-19 vaccinated.
Royal Caribbean
Although the company is yet to clarify most subjects, one thing is certain- customers on its cruises from Nassau to the Bahamas and Bermuda on 12 June and 26 June will be required proof of COVID-19 vaccinations.
Saga Cruises
Catering specifically to over-50-year-olds, the British cruise line has taken the highly necessary step towards safeguarding its vulnerable passengers by mandating full vaccination at least two weeks before a trip.
Victory Cruise Lines & American Queen Steamboat Company
From 1 July, these two sister cruises will start demanding passengers and crew members to be fully vaccinated against COVID-19.
Virgin Voyages
It doesn't come as a surprise that this Virgin-Group-subsidiary, being an adults-only kind of line, will introduce vaccination requirements before its ships start sailing out of Miami on July 1.
Windstar Cruises
Windstar has become one of the most recent cruise lines to declare its vaccination policy. Its Star Breeze and Wind Star ships, sailing in the Caribbean and Mediterranean, respectively, will restart on 19 June but will allow boarding exclusively to vaccinated travellers.
Testing required
As a relief to those who are not in a position to take any COVID vaccine right now but still yearn to be back in the open waters, some cruise lines have also granted unvaccinated travellers the option to show a negative COVID-19 test result instead of a vaccination certificate.
Avalon Waterways
Being one of the most flexible in terms of their requirements, Avalon accepts not only NAAT, PCR, or antigen test negative results, but also a documented proof of having recovered from a confirmed COVID-19 diagnosis within the 90-day period before their departure, along with the usual printed or digital proof that they've been fully immunized at least 14 days prior to boarding.
Celestyal Cruises
Celestyal will allow customers to show negative results of an RT-PCR test taken a maximum of 72 hours before embarkation as a substitute to proof of vaccination.
Tauck
Irrespective of vaccination, Tauck has mandated COVID testing for all guests. However, unlike other lines which usually require the test to be taken within 3 days prior to setting sail, Tauck is a bit more flexible and will accept tests conducted in the preceding 5 days.
Uniworld Boutique River Cruise Collection
Passengers can either show proof of a COVID-19 vaccination or proof of a negative COVID-19 test (either PCR or rapid) taken within 72 hours of sailing.
Testing and vaccination required
Some cruise lines are taking the effort of verifying both, proof of a COVID-19 vaccine and proof of a negative COVID-19 test certificate, just to double-check the safety of their passengers.
American Cruise Lines
This Connecticut, US-based operator, which restarted its business on 13 March will be requiring passengers travelling till 30 April to submit proof of vaccination along with negative PCR or molecular COVID-19 test result taken within four days of sailing.
Uncruise Adventures
Even though it's a smaller cruise line, Uncruise is just as committed to guests' health onboard. And that's why guests will have to show negative results from a PCR test taken within four days of their departure as well as be fully vaccinated.
Yet to be declared
A few major cruise lines, including AmaWaterways, Carnival Cruise Line, Disney Cruise Line, Emerald Cruises, The Ritz-Carlton Yacht Collection, Seabourn, Silversea, and Star Clippers are yet to give any conclusive decision as to their boarding requirements.
Many lines are expected to declare their stance as the dust settles and cruises are allowed to operate with the usual gusto again.