This article is reviewed regularly (on a monthly basis) by Wego's editorial team to ensure that the content is up to date & accurate.
Updated on 8 March 2021
Amidst the second wave of the COVID-19, the United Kingdom has been tightening its travel restrictions with a view to keep the surging number of cases in check. From shutting down its international borders to implementing a complete lockdown, the country has been taking several bold steps to battle the transmission of the new variant.
The latest move by the British government includes mandating a Travel Declaration form, without which people will not be allowed to travel outside England.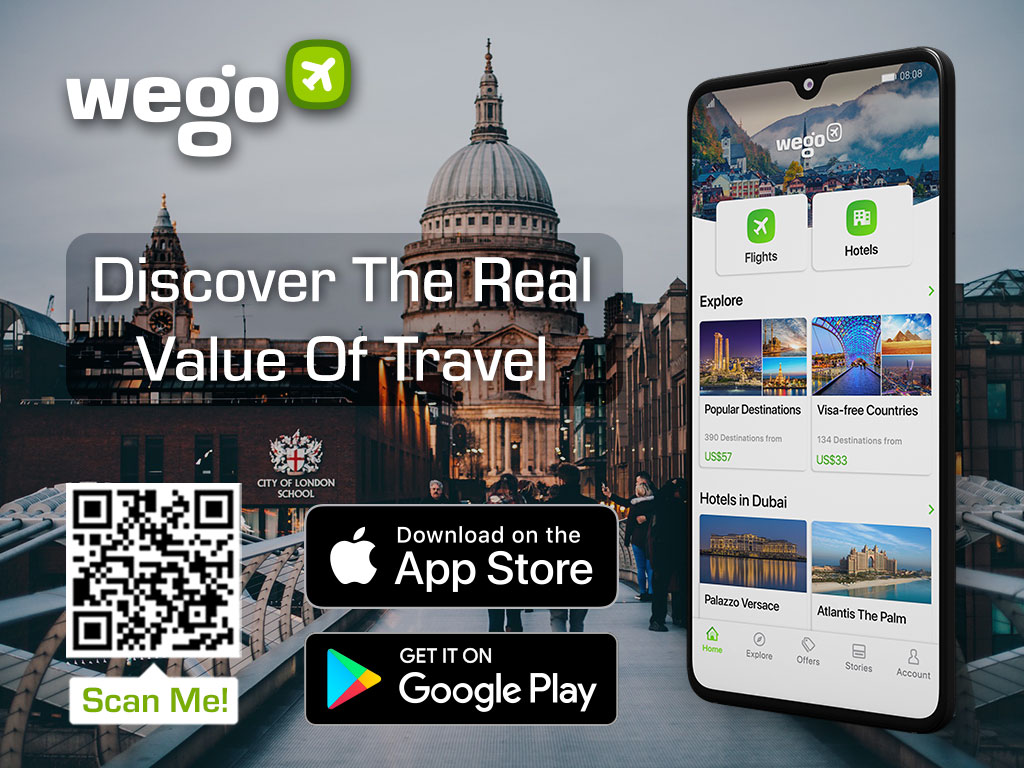 Do I need the Travel Declaration form?
From 8 March, anyone who wishes to travel outside of the UK from England will compulsorily have to declare the reason they are travelling for.
Till 29 March, the stay-at-home restrictions are in force and it is illegal to even step outside your house. Until then and later on as well, travelling abroad without the travel declaration will be unlawful and will attract severe consequences.
Entering a port of departure to travel internationally without a completed form is a criminal offense, for which you will be fined £200. In worse cases, the penalty amount may go up to a steep £6,400.
If you try to travel abroad without a legally valid reason, you may also be fined for breaching the stay-at-home requirements.
Exemptions to filling the form
You don't need to complete the form to travel within the UK, to Ireland, the Channel Islands, or the Isle of Man
If you're under the age of 18 or are not capable of filling the form yourself, any responsible adult travelling with you should complete a separate copy of the form on your behalf.
People in the following occupations are also exempt on a few conditions:
Aerospace engineers
Aircraft pilots and crew
BBC broadcasting transmission network and services
Border security duties – UK as well as non-UK officials and contractors
Bus and coach drivers
Channel Tunnel system workers
Civil aviation inspectors
Clinical trials or studies
Crown servants or government contractors
Data infrastructure maintenance
Defence personnel, visiting forces and government contractors
Diplomatic missions, international organisations and conferences
Downstream oil facility workers
Drivers of goods vehicles
Electronic communications networks
Elite sportspersons – domestic and international
Environment Agency relating to flood and coastal erosion risk management
Eurostar International, Eurotunnel, Network Rail, and High Speed 2 rail workers
International prison escorts
IT and telecoms workers
Medical evacuation
Medical treatment and Urgent medical treatment
Medicines – human and veterinary
Nuclear personnel and emergency responders
Offshore oil and gas
OPCW and IAEA inspectors
Postal workers
Quality assurance inspectors for human and veterinary medicines
Regular work abroad
Regular work in the UK, living abroad
Representatives of a foreign country or territory or British overseas territories
Seamen and masters and inspectors and surveyors of ships
Seasonal agricultural workers
Specialist technical workers
Transiting through the UK
Transporting human cells or blood
Water supplies and sewerage services workers
Who will be allowed to travel overseas?
Only those who have any of the following legally permitted reasons to fly cross-border will be allowed to leave the country. You'll also need to present relevant evidence to the authorities to be granted permission to travel internationally. Citizens won't be allowed to travel for holidays and vacations.
Work
 Essential travel for business or official work purposes where it is not reasonably possible to complete that work from home
Travelling for essential work or returning overseas after completing essential work related to critical national infrastructure including the national rail network, national security or diplomatic purposes, and elite sports competitions
Recommended evidence: employer's letter, professional ID card, confirmation from sports body or evidence of participation, diplomatic mission letter, etc.
Volunteering
Where it is not reasonably possible to volunteer from home
Recommended evidence: letter from the relevant organisation.
Education
Where physical presence is required for academic studies or professional qualifications, or where activities must be completed overseas
International students returning home
Recommended evidence- letter or proof of membership of an academic institution.
Medical and compassionate grounds
For visiting someone who is dying or is critically ill
To be with someone who is giving birth, or with a baby receiving neonatal critical care (maternity services)
For medical treatment or emergency which cannot be reasonably received in the UK or to accompany a patient where necessary
To avoid injury or illness or escape the risk of harm, such as domestic abuse
Recommended evidence: medical evidence describing the situation of the member of your household/close family member/a friend who is receiving treatment in the hospital or whose condition is life-threatening, proof of scheduled treatment, death certificate, a letter from social services, proof of hospital admission, proof of family relationship.
Weddings, funerals and related events
For attending a wedding of a family member
For attending a funeral or event related to death
Visiting a burial ground or remembrance
Recommended evidence: letter, invitation.
Other permitted reasons
For fulfilling legal obligations
For carrying out activities related to buying, selling, letting, or renting a residential property
For travelling in order to exercise custody rights recognized by a court decision
For presenting oneself to a judicial or administrative authority.
Recommended evidence: proof of contract, court decision and proof of place of residence, order to present oneself to a judicial or administrative authority, expiring residence permit, dismissal notice, etc.
How to fill and present the form
Fill out your personal details and reason for travelling in this three-page form.
Print out the completed form or save a copy on your mobile device.
Present it at the airport to the airline authorities at the check-in, boarding, or departure gate.
You may also have to show it to the police officers conducting spot checks.
Keep in mind that those who don't carry a completed form will not be allowed the board the flight.
Travelling from the rest of the UK
Different rules are applicable in the United Kingdom outside of England.
For those who don't have a legally permitted reason, travel is restricted to the Common Travel Area (UK, Republic of Ireland (ROI), Isle of Man and Channel Islands) in Northern Ireland, and to intra-country movement in Scotland and Wales.
However, the mandate for Declaration to Travel is in force only in England as of now, and not in the rest of the UK.