This article is reviewed regularly (on a monthly basis) by Wego's editorial team to ensure that the content is up to date & accurate.
Last updated 26 April 2021
Even before Delhi could recuperate the initial hit of the pandemic, the second wave struck the capital city of India, causing a spike in caseload yet again. Taking the bull by its horn, the Delhi government has announced a state-wide lockdown for over a week.
Here's everything you need to know about this lockdown: what's open, what's not, and who's exempted.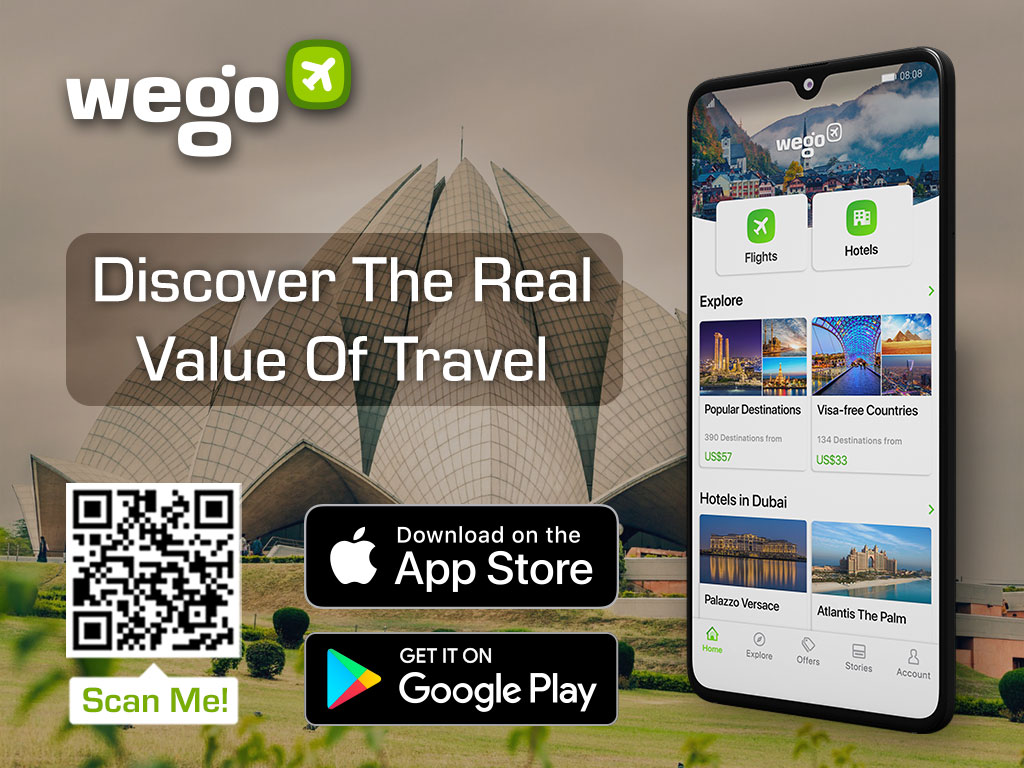 Delhi lockdown
The Delhi government had initially declared the lockdown to be only 6-day long, from 10 PM on 19 April to 5 AM on 26 April. On 25 April, however, the lockdown was extended for another week, until 3 May, considering the 'severity' of the situation. The weekend and night curfews have thus been superseded.
Delhi's Chief Minister, Mr. Arvind Kejriwal assured Delhiites, saying "The government will take full care of you. We took this tough decision taking the situation into consideration."
Under this harsh step, only essential services will be permitted to function, while everything else will be shut down. Compared to the last lockdown, the list of exemptions is quite longer this time around.
What is allowed?
The following essential services have been given the green signal to operate-
Groceries, fruits and vegetable shops, dairy and milk booths, meat and fish vendors, and animal fodder shops
Opticians, medical stores, medical equipment providers, and pharmaceuticals
Newspaper distributors
Banks, insurance offices and ATMs
Telecommunications, internet services, cable services, and IT enabled services
Petrol pumps, LPG, CNG, petroleum and gas retail and storage outlets
Water supply, power generation, transmission and distribution units and services, cold storage and warehousing services
Private security services
Manufacturing units of essential commodities
Manufacturing units of non-essential commodities with onsite workers
Marriages will be restricted to 50 persons (a soft or hard copy of the invitation card may be asked for) and funeral and last rites to 20 persons.
Whether or not domestic help is permitted remains unclear.
What is closed to visitors/attendees?
The Delhi government has put a strict ban on the following-
Religious places, including temples, mosques, and churches
All malls, cinema halls, shopping complexes, swimming pools, public parks, restaurants and bars, salons, gyms and spas (restaurants can provide home delivery and takeaway services)
All private offices (Work From Home will continue)
Delhi government offices and corporations (except those involved in essential and emergency services)
All social, religious, political, entertainment or sports gatherings
All national sporting events
Schools, colleges, coaching institutes
Who can move during the lockdown?
Owing to the nature of their work on their circumstances, the government has exempted these people from the lockdown's movement's restrictions-
Doctors, medical professionals, and healthcare staff
Judges, government officials and diplomats
Print and electronic media professionals and journalists
Essential workers
Students appearing for examinations
People going for COVID-19 testing or vaccination
People coming from or going to airports, railway stations or bus stations (valid ticket required)
Pregnant women and patients going for medical services with attendant
All such exempted persons are required to carry their ID cards.
Will transport facilities be available?
Transport services will be available only to exempted people but with strict caps on the number of passengers.
Delhi Metro: up to 50% seating capacity
Public buses: up to 50% seating capacity
Autos and e-rickshaws: up to 2 passengers
Taxis and cabs: up to 2 passengers
Gramin sewa and phat phat sewa: up to 2 passengers
Maxi cabs: up to 5 passengers
RTVs: up to 11 passengers
Can you travel to/from Delhi during the lockdown?
Yes. There is currently no mention of border closure. People coming from or going to airports, railway stations or bus stations are also allowed freedom of movement (valid ticket required).
What is the Delhi e-Pass and who needs it?
The e-Pass is verified proof that a person indeed has a valid reason to move and should be produced in case asked for by any police personnel.
Those who need to commute for any essential services are required to obtain and carry an e-Pass.