Do you find yourself reaching out for your smartphone immediately after waking up? Do you feel a constant fixation to your smartphone even during a lively social event? If so, then there's a good chance that you might just be a smartphone/digital junkie in serious need of a digital detox experience.
Not to worry though, our selection of the top digital detox destinations below will no doubt help you overcome this addiction!
The Isle of Man Initiative: Phoneboxes!
The Isle of Man is perhaps best known as the host for the world-renowned Manx Grand Prix; a motorcycle race dating back to 1907. For all intents and purposes, the Manx Grand Prix can be considered as the premiere of the Isle's tourism scene as it is the sole reason behind the annual convention of around 45,000 motor enthusiasts each and every year.
In recent years, however, the Isle of Man has also received some notoriety for its initiative to ban the use of smartphones and effectively push visitors of the Isle to remain unplugged and disconnected for the duration of their stay.
The initiative, dubbed 'phoneboxes' is meant to enable visitors to sever their connection to the digital realm while simultaneously regaining their connection to their surroundings.
In a bid to further immerse visitors into the digital detox experience, the Isle of Man enforces the digital ban by essentially compelling visitors to temporarily lock away their smartphones (and other gadgets) in these so-called 'phoneboxes', and return to their 'analog' counterparts such as binoculars, playing cards, paper maps, guidebooks and even traditional film cameras.
Those items would naturally come in handy since the Isle of Man's boasts rejuvenating, off-the-grid outdoor activities such as bird-watching, hiking, horseback riding along with various types of water sports.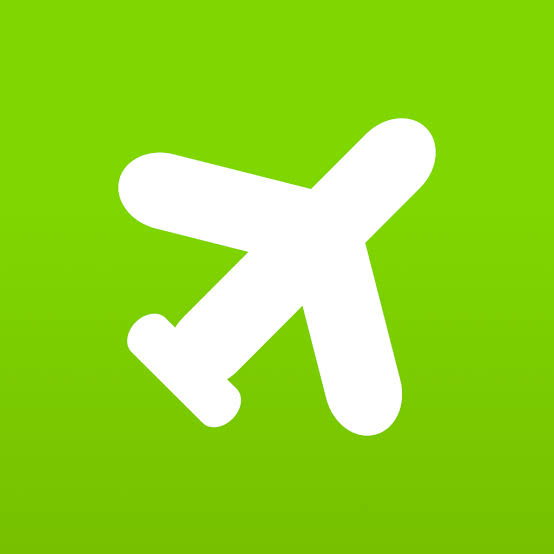 Book your flight to the Isle of Man
Mumbo Island, Malawi
As a whole, the country of Malawi's connectivity to the internet can be considered quite limited; only isolated pockets of wifi connections are available throughout the country (with 3G seemingly non-existent).
Naturally, this fact alone renders this East African country a heavenly haven for weary travelers looking for refuge from the constant and intrusive barrage of digital information.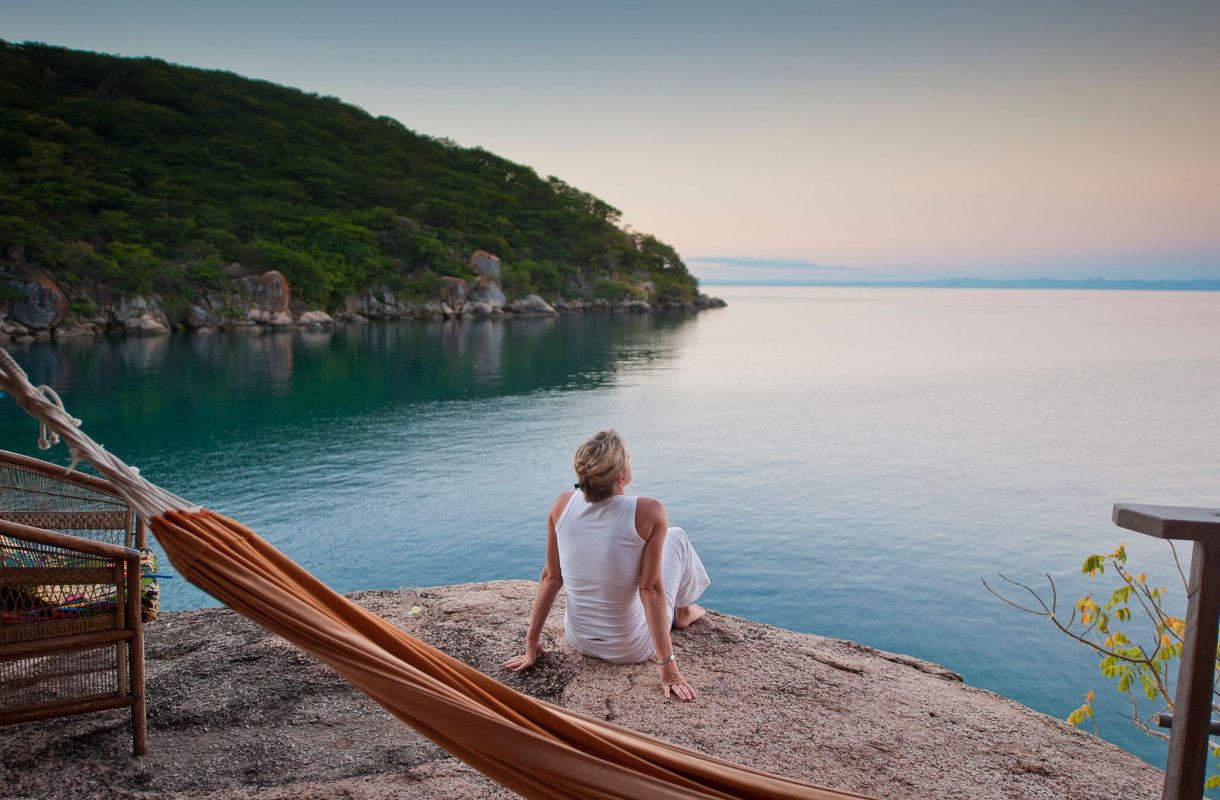 The relatively-untouched Mumbo Island is the undisputed jewel of Lake Malawi National Park. It offers a relaxing solitude and does indeed serve as a resilient stronghold for travelers looking to recenter themselves and regain their lost connection with nature.
The miniature island's crystal clear waters, colorful wildlife along with its collection of outdoor activities are designed to truly absorb visitors in a state of natural relaxation.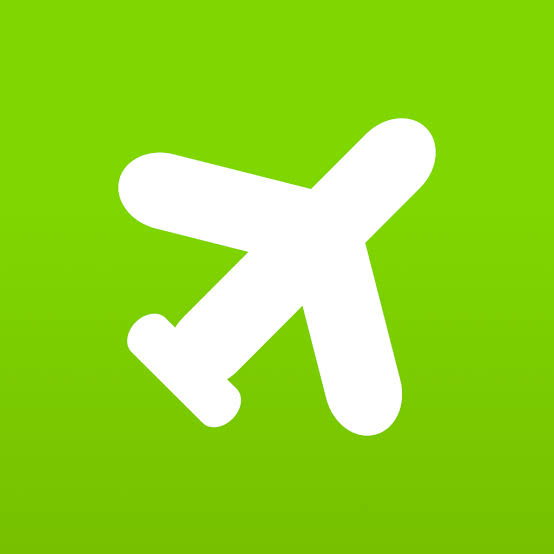 Book your flight to Blantyre
Tagish Wilderness Lodge, Yukon, Canada
The northern territories of Yukon, Canada, is an area primarily consisting of rugged mountains and high plateaus. Yukon is considered by many as a mostly untouched and uncharted territory; which inevitably means that 80 percent of Yukon is effectively internet-free.
Although admittedly a wireless internet connection is available within the Lodge itself, all of the available outdoor activities take place well away from any internet coverage. Precisely the reason why the Tagish Wilderness Lodge is one of our recommendations for your next smartphone-free, digital detox experience.
One of its many allures is the fact that it is hidden within miles upon miles of pristine nature. You can only reach this secluded wilderness escape by way of floatplane, skiplane or if you're feeling particularly adventurous, you may opt to reach the lodge by way of dogsled.
The activities themselves vary depending on the time of the year. Winter means availing oneself to the exhilarating winter action such as ice-fishing, dogsledding, snowmobiling, snowshoeing and observing the majestic Northern Lights.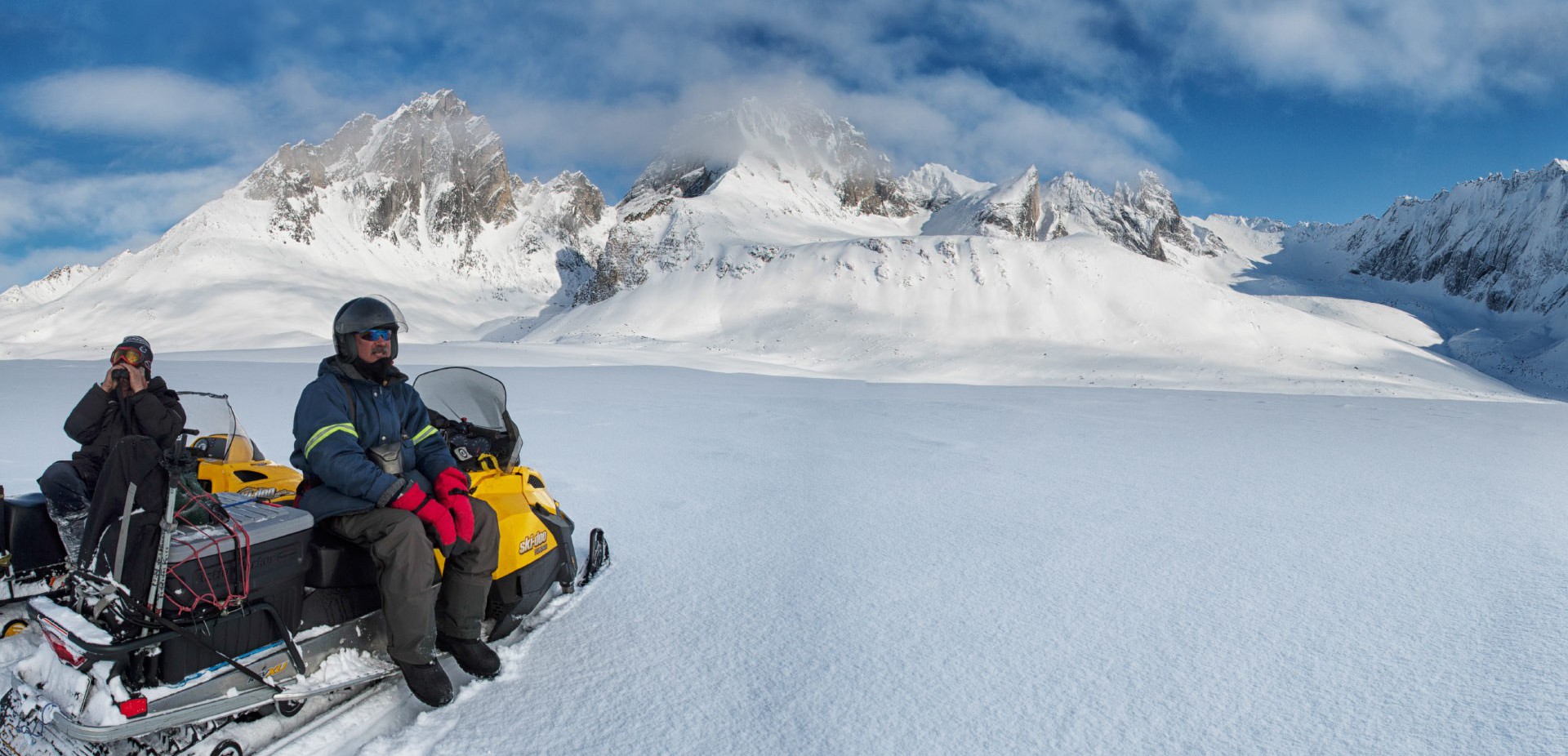 While those who opt to visit the Lodge during summertime may partake in activities namely, hiking, canoeing and kayaking, fishing and boat excursions as well as wildlife viewing.
In short, the assortment of outdoor activities the Tagish Wilderness Lodge has to offer simply demands all of its many patrons' attention and would not allow anyone to stay fixated to their phone for long, if at all.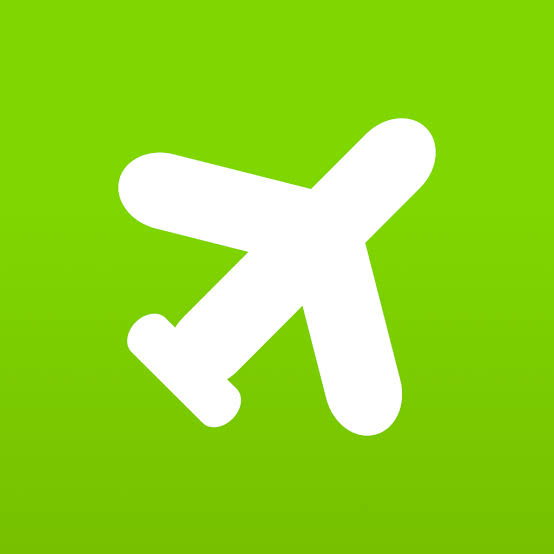 Cheap flights to Yukon
Hoanib Skeleton Coast, Namibia
The Skeleton Coast of Namibia offers a one-of-a-kind safari experience in the form of a luxurious wilderness camp, free from any WiFi connection sphere of influence. The Hoanib Skeleton Coast Camp aims to provide its many clients with an authentic and immersive 'life-changing' experience deep in an isolated African heartland.
The Skeleton Coast earned its intimidating moniker due to the numerous shipwrecks present along its shorelines, along with the rowdy bunch of Cape fur seals and other untamed indigenous wildlife.
Guests can partake in the camp's game drives, where they get the opportunity to witness how the local wildlife behaves and interacts with the elements.
In addition to the experienced safari guides, the Camp also provides the opportunity for participants to interact with wildlife researchers at the Hoanib Research Center. Typically, this highly informative session discusses the numerous researches currently being conducted with many of them involving elephants and the rare desert lions; which are some of the safari's most sought after wildlife.
Guided by knowledgeable locals, participants may also observe authentic oasis being overwhelmed by its many frequenters, as well as exploring the ever-present sand dunes of this ancient Namibian desert.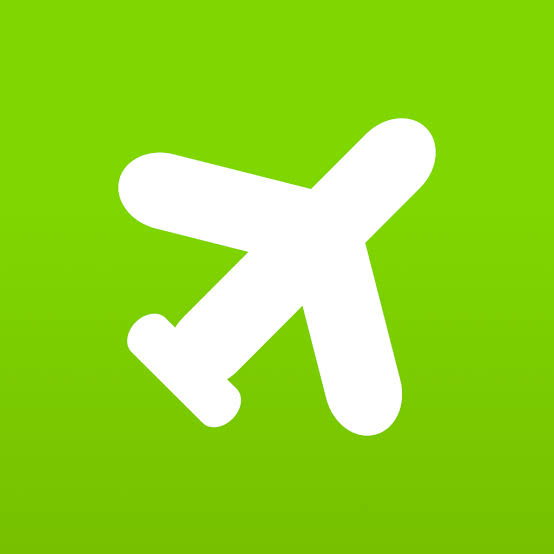 Cheap flights to Windhoek
Disconnect – Reconnect
Should you feel the need to break free from the all-encompassing digital world, the digital detox destinations mentioned above may give you an idea on how to plan your next vacation.
Rediscover your inner-self and those around you by setting out on a journey of reflection, where your smartphone finally takes a back seat to the lost art of conversation.
Featured image © Malawi Tourism