This article is reviewed regularly (on a monthly basis) by Wego's editorial team to ensure that the content is up to date & accurate.
Updated 22 April 2021
Earlier this week, the US State Department added 116 more countries to its "Level Four: Do Not Travel" advisory list, including the UK, Canada, France, Israel, Mexico, Germany and many others on the list, citing an increase in the number of COVID-19 cases. 
Wondering if your country is on the list? Here is everything you need to know about the US' Do Not Travel list.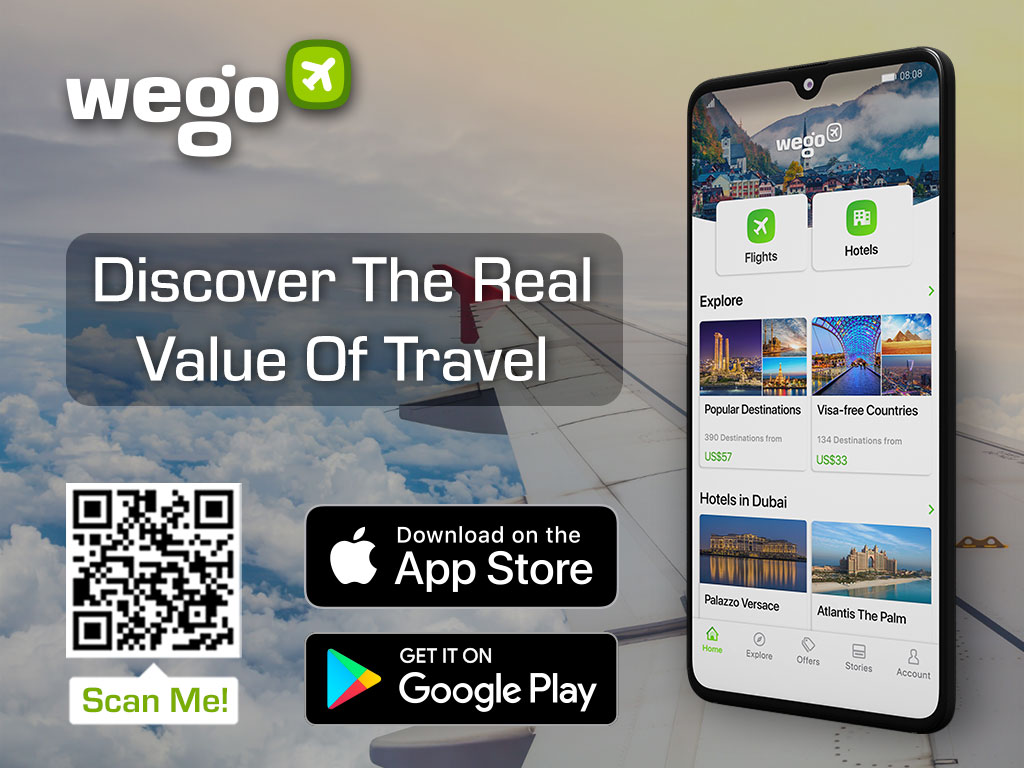 What are the countries on the Do Not Travel list?
You can view the complete list here. Travellers are advised to avoid all travel to these destinations. 
Few notable countries on the list include:
Argentina

Bahrain

Bangladesh

Belgium

Brazil

Burma (Myanmar)

Canada

Central African Republic

Denmark

Egypt

Finland

France

Germany

Greece

India

Indonesia

Iran

Iraq

Ireland

Israel, including the West Bank and Gaza

Italy

Lebanon

Malaysia

Maldives

Mexico

The Netherlands

South Africa

Switzerland

United Arab Emirates

United Kingdom
However, the recommendations are not mandatory and do not bar Americans from travel.
Low-risk countries:
The government has also updated the list of countries classified as safe to travel under the list- "Level 1: COVID-19 Low."
American Samoa

Anguilla

Australia

Bhutan

The British Virgin Islands

Brunei

Cayman Islands

China

Faroe Islands

Falkland Islands

Fiji

Greenland

Grenada

Laos

Liberia

Marshall Islands

Micronesia, Federated States of

Montserrat

Nigeria

New Zealand

Palau

Saba

Saint Kitts and Nevis

Saint Pierre and Miquelon

Sierra Leone

Samoa

Sint Eustatius

Taiwan

Thailand

Uganda

Vietnam
Considering the COVID-19 situation, different governments have laid out their respective protocols for passengers arriving at their airports. Before you travel, make sure to read and understand the complete guidelines of the country you are travelling to and comply with the same so as to ease your travel plans.
You can check the entry guidelines for US citizens in different countries here.
All travelers are advised to wear a mask, avoid crowds, stay at least 6 feet from people who are not traveling with you, wash your hands often or use hand sanitizer, and watch your health for signs of illness while traveling. 
Testing guidelines: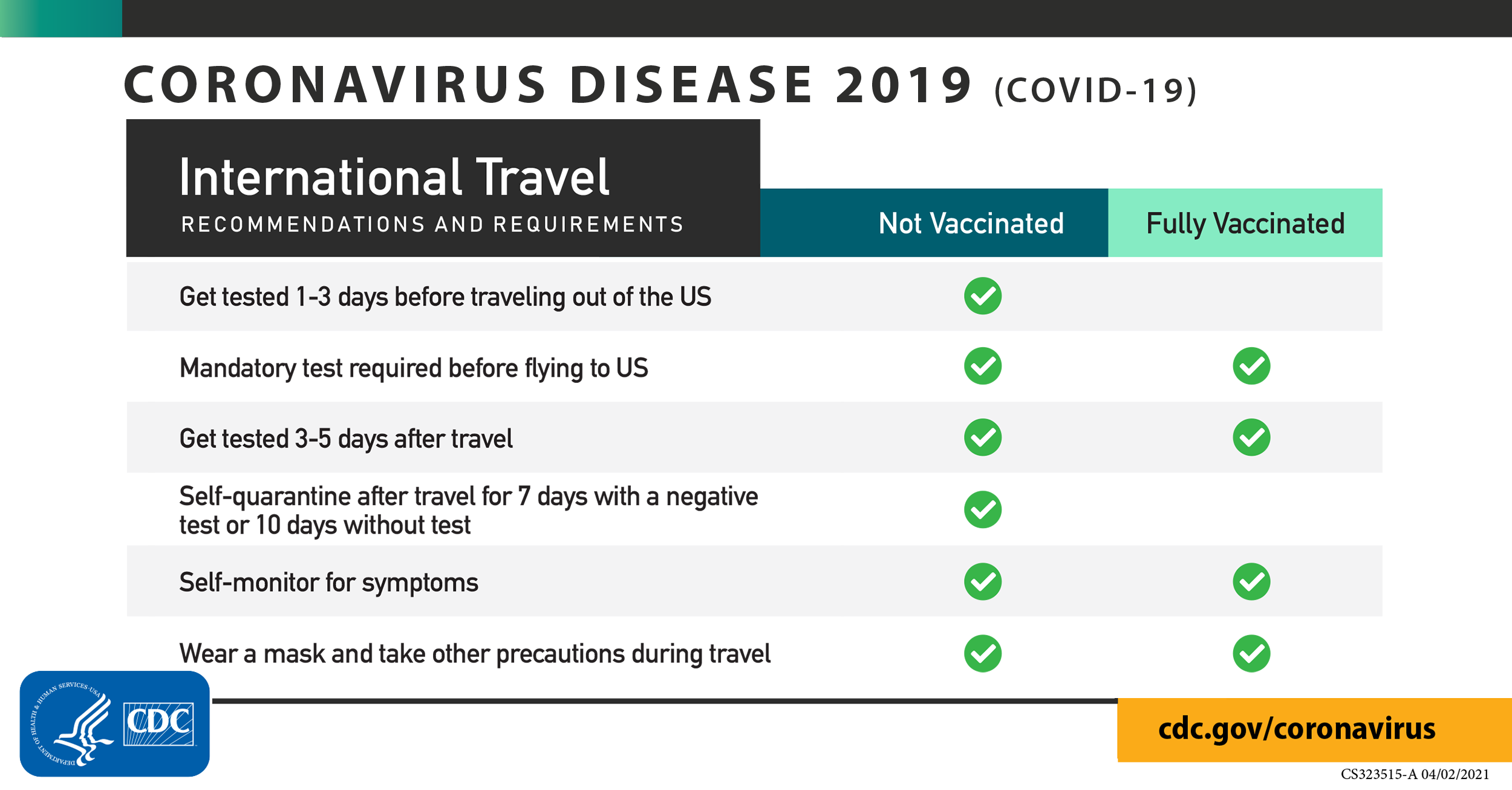 All air passengers coming to the United States, including US citizens and fully vaccinated people, are required to have a negative COVID-19 test result taken no more than 3 days before travel or documentation of recovery from COVID-19 in the past 3 months before they board a flight to the United States.  
Quarantine requirements:
After arrival in the United States, get tested with a viral test 3-5 days after travel and stay home and self-quarantine for a full 7 days after travel.
Even if you test negative, stay home and self-quarantine for the entire 7 days.

If your test is positive, 

isolate

 yourself to protect others from getting infected.

If you don't get tested, stay home and self-quarantine for 10 days after travel.