This article has been reviewed by Wego's editorial team to ensure that the content is up to date & accurate.
Updated September 2023
Exploring the streets of Dubai and other Emirates is a must-do during your visit to the UAE. To make this journey even more special, a luxurious option is available to enhance your travel experience like never before. The Dubai Taxi Corporation, or DTC, offers an app that not only transports you to your desired destination but also guarantees a complete, luxurious, and secure experience throughout your ride.
Are you looking to book a Dubai taxi for your upcoming trip to Dubai? Look no further, as Wego has put together a comprehensive guide on the DTC Smart App. This guide includes all the essential information you need to know before using the app during your stay in Dubai.
DTC app Dubai
The DTC App Dubai is a smart application that allows customers to easily and innovatively book taxis and limousines. It is integrated with the Dubai Taxi Corporation's Control Center and the Public Transport Agency's Reservation and Distribution Center at the Roads and Transport Authority. The app uses advanced technologies to provide a smooth and accurate transportation service request process.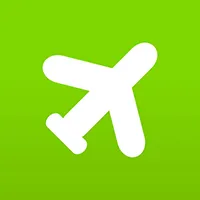 Book cheap flights to Dubai
DTC app download
The DTC App, based in Dubai, is available for download on both the Google Play Store and the Apple App Store.
DTC app booking process
The DTC app is very easy to use. Here's how you can use it:
download the DTC app from the Apple Store, Google Play, or Huawei AppGallery
register and set up your account
select and reserve a vehicle. The app will search for the nearest vehicle and send it to your location automatically to start your journey
choose your payment method: direct payment or credit card
enjoy your ride!
The app also offers new and innovative services to provide more options for customers and enrich their mobility experience in Dubai
DTC app features
Upon downloading the app, you'll gain access to a comprehensive array of features:
diverse Transportation Options: Enjoy a wide selection of taxis, limousines, and other transportation and delivery services. Our fleet comprises modern, safe, and comfortable vehicles
real-time fare calculation and flight tracking: Experience the convenience of real-time fare calculation along with direct tracking of flight paths for accurate timings
effortless reservations: Make instant reservations or reschedule with ease, all in just three simple steps
professional drivers: The team consists of skilled male and female drivers who provide a professional and courteous experience
discount packages: Unlock more savings through our variety of discount packages
flexible payment methods: Choose between cash and card payment options for added convenience
trip registration: Keep track of your trips by registering them within the app
24/7 availability: Whether it's day or night, our services are available around the clock to cater to your needs
responsive customer support: Enjoy prompt and reliable customer support whenever you require assistance
loyalty rewards: Earn loyalty points with every trip, and redeem them for exciting rewards
affordable pricing: Experience top-notch service at an affordable cost
complimentary Wi-Fi: Stay connected on the go with free Wi-Fi during your rides
DTC app services
The DTC app Dubai presents a range of comprehensive services catering to various transportation needs. You have the option to either rent your own vehicle or opt for a vehicle with a skilled driver. Here are the diverse features offered by the application:
Limousine
DTC's Limousine Service offers a touch of luxury with well-trained drivers, serving the requirements of diverse customers, including Dubai visitors, entrepreneurs, and those in the tourism sector. This encompasses hotels, tour operators, airlines, and both government and private institutions. Operating 24/7, this service connects Dubai to other Emirates. It includes premium electric Tesla limousines and sophisticated Mercedes limousines.
Ameera limousine
The Ameera Limousine service stands out by providing an exquisite experience exclusively for female customers. Privacy, speed, quality, and ultimate comfort are ensured through professional lady drivers.
Airport taxi
Designed for arriving visitors at Dubai International Airport, the Airport Taxi service connects to Emirates across the nation around the clock. Identifying these taxis is easy – look for the taxi sign icon within Terminals 1, 2, and 3.
Regular taxi
Our regular taxi service features taxis with distinctive red roofs and commercial advertisements on doors and back. Operating 24/7 between Dubai and other Emirates, these taxis can be booked via the Dispatch Center, street flagging in secure areas, Hospitals, Shopping Malls, Metro Stations, and more.
Limousine rental
For travel within Dubai, DTC offers Limousine rental services with drivers, available through advance reservations.
School bus transport
Customized exclusively for schools, nurseries, and student requirements, our School Bus Transport adheres to the highest international safety standards, ensuring secure and quality transportation.
Commercial buses
The commercial bus service is designated for mass transport for employees of companies in Dubai, within a fleet of modern buses equipped with the latest technologies.
In Safe Hands
Available daily, weekly, or monthly upon request within Dubai, In Safe Hands emphasizes comfort, privacy, and speed. It features highly trained male and female drivers.
People of determination
Designed to cater to individuals with special needs, the People of Determination Taxi service provides comfortable and tailored travel solutions.
Ladies and family taxi
Exclusive to ladies and families of all nationalities, the Ladies and Family Taxi is driven by female drivers. It can be reserved via the Dispatch Center or found at Dubai International Airport, various Hospitals, and Shopping Malls (subject to availability). Look for the distinct Pink Roof Top to identify these taxis.
DTC my driver
Introducing DTC My Driver – a unique service offering skilled drivers without taxis. Individuals and businesses can avail of this service for specified durations (daily, weekly, or monthly), provided they furnish a vehicle with comprehensive insurance and fuel.
[Total:

121

Average:

4.8

]