This article is reviewed regularly by Wego's editorial team to ensure that the content is up to date & accurate.
Updated October 2023
Dubai is a vibrant and dynamic city that attracts tourists from all over the world. From its stunning skyline and world-class shopping to its sandy beaches and year-round sunshine, Dubai entices countless travelers to spend more and more time in the city each and every year.
Kindly be aware that, in accordance with the most recent updates, the issuance of the three-month Dubai visa has been ceased. Rest assured, we will keep this article up-to-date with any fresh developments that emerge.
Dubai 3-month visa latest news
As per the latest news, Dubai's three-month visa issuance reveals that these visas are no longer available. According to a statement from a Federal Authority For Identity, Citizenship, Customs & Port Security (ICP) call center executive, the issuance of three-month visit visas in the UAE has been discontinued.
The executive clarified that visitors to the UAE can now obtain 30- or 60-day visas, which can be issued by travel agencies. Furthermore, several travel agents have reported that the suspension of the three-month visit visas is temporary. Firoz Maliyakkal, the founder and CEO of Tahira Tours and Travels, explained that the demand for this visa had been increasing but has been temporarily halted, especially in anticipation of the winter months ahead.
What is the Dubai 3-month visa?
The Dubai 3-month visa, otherwise known as the long-term tourist visa, is a type of tourist visa that allows travelers to visit Dubai for a period of up to 3 months. This visa is typically issued to tourists who are visiting Dubai for vacation, leisure, or to visit friends and family. It is not intended for individuals who are looking to work or study in Dubai, as these activities require different types of visas.
The Dubai 3-month visa is issued as both a single and multiple-entry visa, depending on your needs and preference.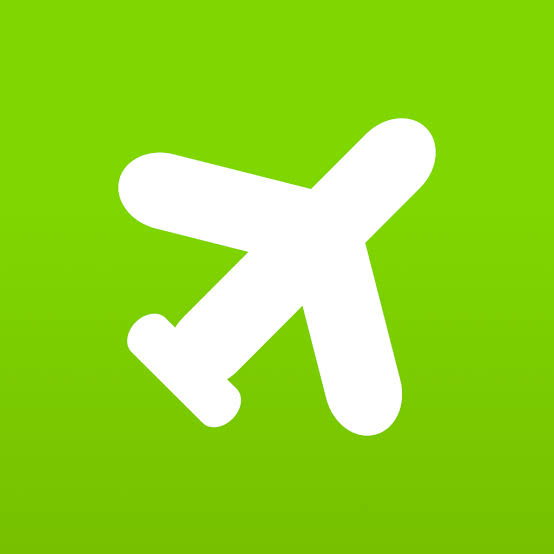 Book cheap flights to Dubai
Dubai 3-month visa validity
As the name suggests, the Dubai 3-month visa allows travellers to stay in Dubai for up to 90 days (3 months) starting from the date of entry into Dubai. It can be used to enter Dubai only within 60 days from the date of issue.
Please take care not to overstay your tourist visa, as a fine of AED 50 (USD 13.61) per day will be levied for those who do. Additionally, you will also be charged for the exit permit issuance, which costs up to AED 300.
Dubai 3-month visa requirements
To apply for the 3-month visa, you'll need to submit the following:
43 x 55 mm photograph. However, in some cases, the size requirement might be 2 x 2 inches or 50 x 50 mm
a valid passport with at least six months validity at the time of travel
a colour copy of your passport showing your full name, nationality, date and place of birth, passport number, date of issue and expiry, name of father/legal guardian, and the name of your mother
a copy of the confirmed flight tickets to and from Dubai
Please note that some additional documents may be required if you intend to apply for a visa for your family or relatives. The documents include:
A copy of the sponsor's Emirates ID
Proof of residency for the sponsored, such as details of hotel reservations
Proof of relationship (for family member's visit visa)
Dubai 3-month visa application
The 3-month tourist visa can be applied for through the GDRFA website or app available on Google Play and App Store. The process for both the website and app remains the same as follows:
register a new user account in case you're using it for the first time
select the 90-day single or multiple-entry tourist visa issuance service
fill in the information and attach the required documents
pay the fees due for the service
submit the request
Alternatively, you can apply in person through AMER.
visit the AMER service centre
select the long-term tourist visa service at the reception
submit the documents asked for to the service employee
pay the fees due for the service
submit the request
If the application is approved, the applicant will receive a notification of approval over email. In case of an incomplete application, the applicant will have 30 days to send the documents notified in the email. Failure to do so will lead to the application being cancelled.
Please note that the application for the 3-month visa should be done personally by the applicants. Third-party assistance, such as travel agencies, is generally unavailable.
Check out our guide on Dubai and UAE tourist visas for more information.
Dubai 3-month visa processing time
The processing time for Dubai visas is usually 3-5 working days from the date of application submission.
Dubai 3-month visa price
The single-entry 3-month visa costs AED 600, while the multiple-entry 3-month visa costs AED 1,740. If you apply for a family member or a relative, you must pay around AED 1,750, which includes a refundable deposit of AED 1,000.
Dubai 3-month visa extension
All types of tourist visas may be extended for 30 days. Typically, to renew each tourist visa, you will be charged a fee of AED 600 (USD 163.39).
The United Arab Emirates Federal Authority for Identity, Nationality, Customs and Ports Security (ICP) has recently introduced a one-time 30-day visa extension facility for travellers visiting Dubai and the rest of the country on visit visas, including the 3-month tourist visas. They will be able to extend the visit visas of family members and friends on a single trip or multiple trips for a period of 90 days, as well as the pre-entry validity of visas.
If you want to know how you can extend your Dubai visit visa, please consult our article below.
Cancellation and extension of unused 3-month visas
All international travellers to the UAE, including Bangladeshis, are now required to either cancel or extend their unused visit visas.
If, for some reason, travellers are not able to enter the UAE within the 60-day validity period of their 3-month visas, they can apply for an extension of the validity period by another 60 days. This should be done through the immigration portal itself and will cost AED 200.
If travellers who have not used their 3-month visa do not wish to get it extended, they will have to cancel it through the immigration portal. The immigration system has stopped automatically deleting old visa requests and now does it only upon the applicant's request. Therefore, unless the previous unused visa is cancelled, travellers will not be allowed to apply for a new UAE visit visa. According to travel agents, cancellation of the UAE visit visas can cost anywhere between AED 160 to AED 300.
[Total:

231

Average:

4.7

]