This article is reviewed regularly by Wego's editorial team to ensure that the content is up to date & accurate. 
Updated August 2023
Amidst Dubai's vibrant urban environment, it's essential to manage your responsibilities, including the assessment of any outstanding fines. Whether you're a resident or a visitor, staying aware of potential fines is imperative to maintain an untarnished record and avoid significant legal complications. Remaining proactive about these aspects ensures a seamless and hassle-free experience within the city.
In this article, Wego will delve into the process of checking fines in Dubai, offering valuable insights into how you can navigate this procedure with efficiency.
How do I check my fines in Dubai?
Several options are available in Dubai for checking your fines, allowing you to select the one that best fits your needs. Here are some of the ways you can check your fines.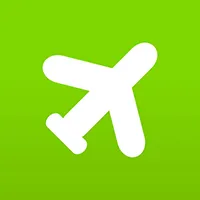 Book cheap flights to Dubai
Dubai fine check online
Dubai fine check RTA
Responsible for overseeing all transportation-related affairs in Dubai, the Roads and Transport Authority (RTA) takes charge. Apart from the upkeep and enhancement of infrastructure, constant efforts by the RTA aim to better processes for motorists and pedestrians.
To check your Dubai fine via RTA, follow these steps:
Dubai fine check Dubai Police
You can also check your fines through the Dubai Police website. To do so, follow these instructions:
Dubai fine check EVG
The Emirates Vehicle Gate (EVG) website is another resource you can utilize to verify any fines associated with your vehicle. This platform contains data about all registered vehicles within the Emirates.
To authenticate fines using the EVG system, proceed with these steps:
For more information regarding this process, refer to our article below.
Dubai fine check Ministry of Interior
Another method to verify your fines is via the Ministry of Interior's website. To do so, follow these steps:
Dubai fine check visa
If you wish to determine whether you have any visa-related fines in Dubai and the UAE, kindly refer to our dedicated article provided below.
Dubai fine check app
You can also conveniently check your fines using the Dubai Police application on your phone. Follow these steps to check your fines through this app.
[Total:

192

Average:

4.7

]