This article is reviewed regularly by Wego's editorial team to ensure that the content is up to date & accurate. 
Updated August 2023
The UAE is welcoming travellers from all over the world. While many international visitors set their sights on Dubai, many also proceed to make their way to other emirates such as Abu Dhabi, Sharjah, Ras al Khaimah and so on.
For those whose itinerary includes Dubai as a pit stop, here are the latest Dubai transit rules you need to know.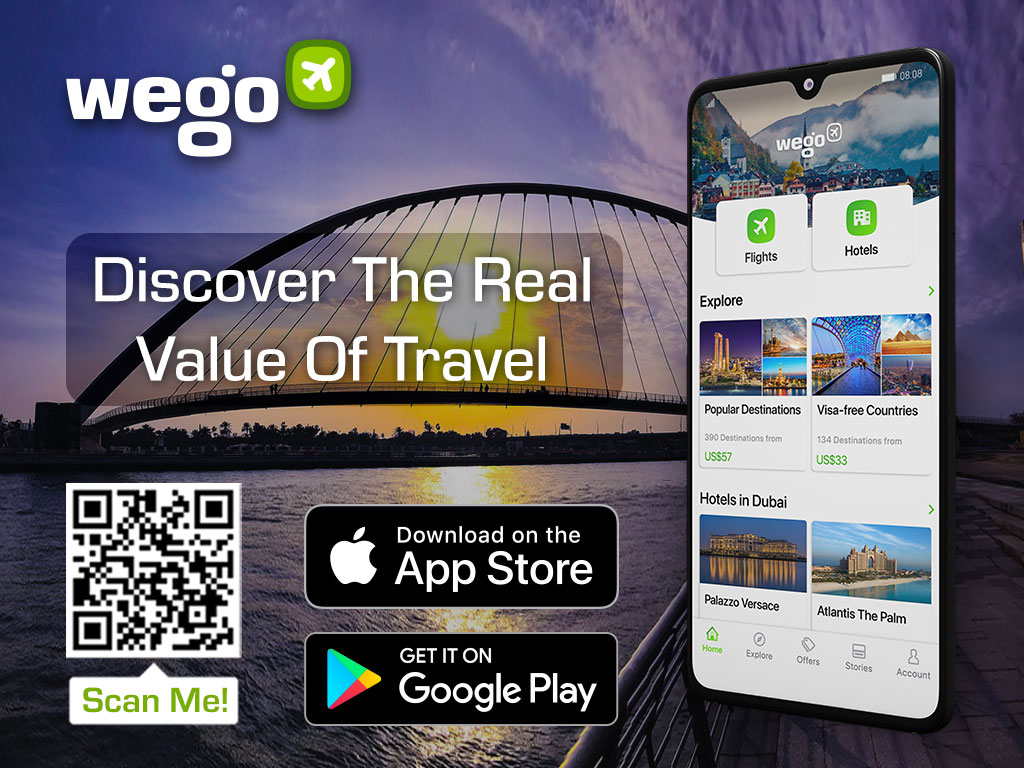 Can I transit in Dubai now? 
Yes, if you're a traveller normally permitted to enter the UAE. Transit and tourist visas are now available to travellers from all nationalities, and anyone can travel to the UAE, provided they have the appropriate documents. 
Do I need a visa to transit in Dubai?
If you do not qualify for the Dubai Visa on Arrival, you are required to apply for a transit visa when traveling through Dubai. Furthermore, if your layover exceeds 8 hours and you intend to exit the airport, a transit visa is necessary.
A transit visa is required if you are not one of the nationalities that are eligible for a visa on arrival or a visa-free entry to the UAE. 
For citizens of GCC countries, visa-free entry is possible. They also are not required other types of permits or sponsorships by a national or resident in the UAE. 
Please note that a transit visa is not required if your layover is less than four hours, and you do not plan on leaving the transit area during the layover.
Can I leave the airport during transit?
Yes, if your layover in Dubai is of considerable duration, you have the option to explore outside the confines of the Dubai Airport. However, it's important to note that if you don't meet the criteria for visa-free entry to Dubai, you must obtain a transit visa. This transit visa can be granted for either a 48-hour or 96-hour timeframe, allowing you to make the most of your stay during the layover.
Dubai transit visa
How do I get a Dubai transit visa?
Transit visas are obtained by the UAE-based airline you are travelling with. The airline typically arranges your transit visa prior to your journey. If your trip is organized by a travel agency, the travel agent will arrange for your transit visa to be issued.
Dubai transit visa requirements
In order for the airline or travel agent to obtain your travel visa, the following documents are required.
Dubai
transit visa
48 hours
a passport or travel document with a minimum validity of three months

a photo of self against a white background

an onward ticket booking to a third destination other than the one you are coming from
Dubai
transit visa
96 hours
a passport or travel document with a minimum validity of three months

a photo of self against a white background

an onward ticket booking to a third destination, other than the one you are coming from
Dubai transit visa price
The emirate has announced new changes that increase the cost of the United Arab Emirates' transit visa. The fee for a 96-hour transit visa has been raised to AED 218.78, while a 48-hour transit visa remains free of charge. The fee for an express 96-hour transit visa has also been increased to AED 307.22. Transit visas must be processed and approved before entering the UAE and are not extendable.
No fees or additional amounts can be imposed by any federal, local or private entity. A departure fee of AED 30 is levied on each passenger passing through the UAE's airports.
Dubai transit visa status check
To track your visa application, you need the application number and reference number. When you submit your visa application to any visa service provider, ask them to give you the application number and reference number so you can track the visa yourself by visiting smart.gdrfad.gov.ae.
For more details about Dubai transit visa, please visit our dedicated article below.
How to transit in Dubai International Airport
The Dubai International Airport (DXB) is a connection-heavy airport, with lots of people transiting through this hub. Here's how you can find your way through the different terminals of the airport. 
If you're travelling with Emirates – Terminal 3
Connecting to another Emirates flight in Dubai is a straightforward affair. All Emirates flights, whether arriving or departing, operate from Dubai International's Emirates Terminal 3.
Upon landing, travelers can effortlessly find their way by following signs for Connections, guiding them to their next Emirates flight's gate. Emirates also handles the transfer of luggage to the final stop, saving passengers the hassle of picking up and re-checking their bags.
If you're travelling with different airlines – Terminal 1 & 2
If you have a make a connection between two different airlines at Dubai International Airport, follow these steps:
If you have two different flights, you'll need to check your bags for the next flight.
Terminal 1 is used by most airlines.
You can arrange for Marhaba service, which transfers bags between flights for a fee.

Follow signs to Flight Connections at Terminal 1.
Agents at desks scan your bag tag to locate your bag.
Check eligibility of your flight and pre-book on Marhaba website (around $55). Emirates also offers a similar baggage transfer service for inter-terminal connections.

After checking in your bags for your next flight, the concerned airlines' desk at the Flight Connections area will help you with boarding pass printing and document check. Desks generally open three hours before your flight.
Dubai transit hotels 
Whether you have an overnight stopover or just a few hours to refresh and relax, you'll be able to get plenty of undisturbed shut-eye at Dubai International Airport, available within the airport premises. 
Dubai International Hotel
Conveniently located at the Dubai International Airport, the Dubai International Hotel is devoted to making your stay as comfortable as possible. The hotel is situated at Terminal 3 of the Airport and caters to the accommodation needs of passengers in transit. Other amenities include:
Relaxation pool (Concourses B & C only)
Ladies' and gents' Jacuzzi
Ladies' and gents' steam room
Ladies' and gents' sauna (Concourse C only)
Shower stalls
In Body – Body Composition Analyzer (Concourse B only)
Book your reservations at the Dubai International Hotel here. 
Sleep 'n Fly
Sleep 'n Fly lounges are neither a hotel nor a classic airport lounge, but rather something unique in between. They are proud pioneers of the sleep lounge concept offering pods and cabins for all travellers. Unlike a hotel, they do not charge you for a full night. Instead, you pay by the hour depending on the duration of your stay.
They offer anything from a 1-hour power nap to a full night's stay, with amenities such as blankets or pillows. Each unit also serves as an office pod to complete an urgent job in comfort and privacy before your flight. You can book your accommodation at the Sleep 'n Fly lounges here. 
Dubai Connect
Dubai's flagship airline, Emirates, has introduced a service for passengers transiting through Dubai Airport who have to wait longer to catch their flights for their forward journey. Called Dubai Connect, the service entitles travellers to complimentary hotel accommodation, transfers and a visa to enter the UAE.
To know more about the eligibility and booking details for Dubai Connect, refer to our article: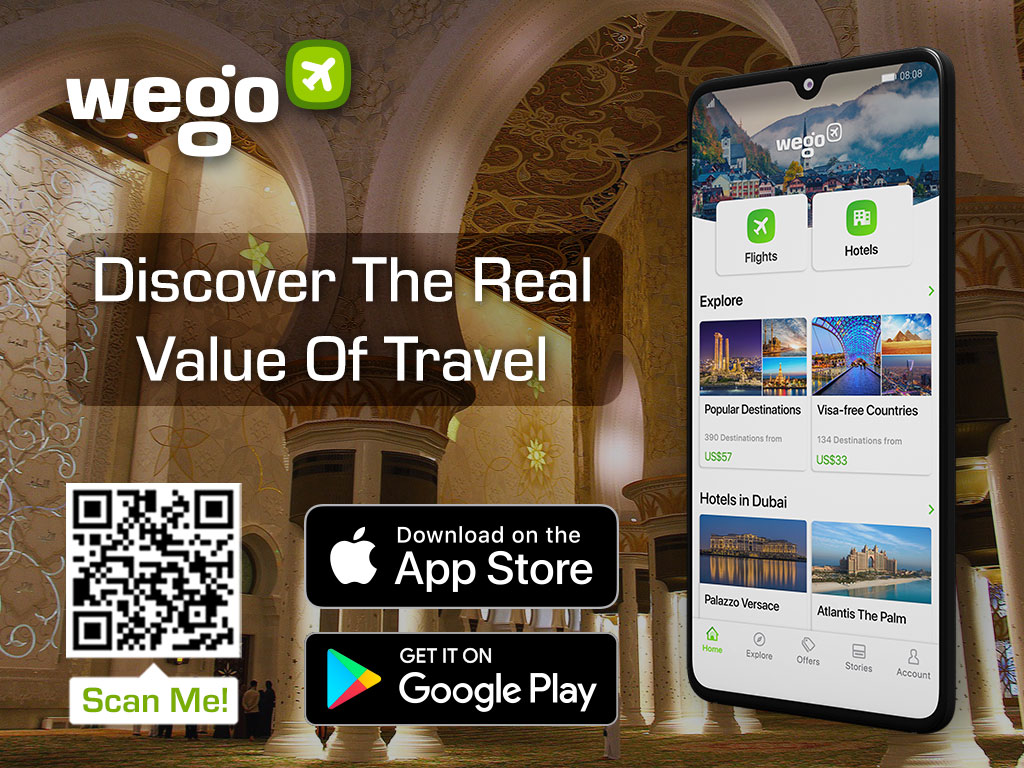 [Total: 208 Average: 4.7]