This article is reviewed regularly (on a monthly basis) by Wego's editorial team to ensure that the content is up to date & accurate. 
Updated December 2022
The UAE provides multiple options when it comes to obtaining a visa. Nigerians traveling to UAE for different purposes could previously choose from the wide range of visas available visas and can easily apply for a visa.
However, as of now, the UAE has prohibited citizens of 20 African countries, including Nigerians, from entering Dubai and from obtaining a Dubai and UAE visa. Keep reading to find out more about the Dubai and UAE visa for Nigerians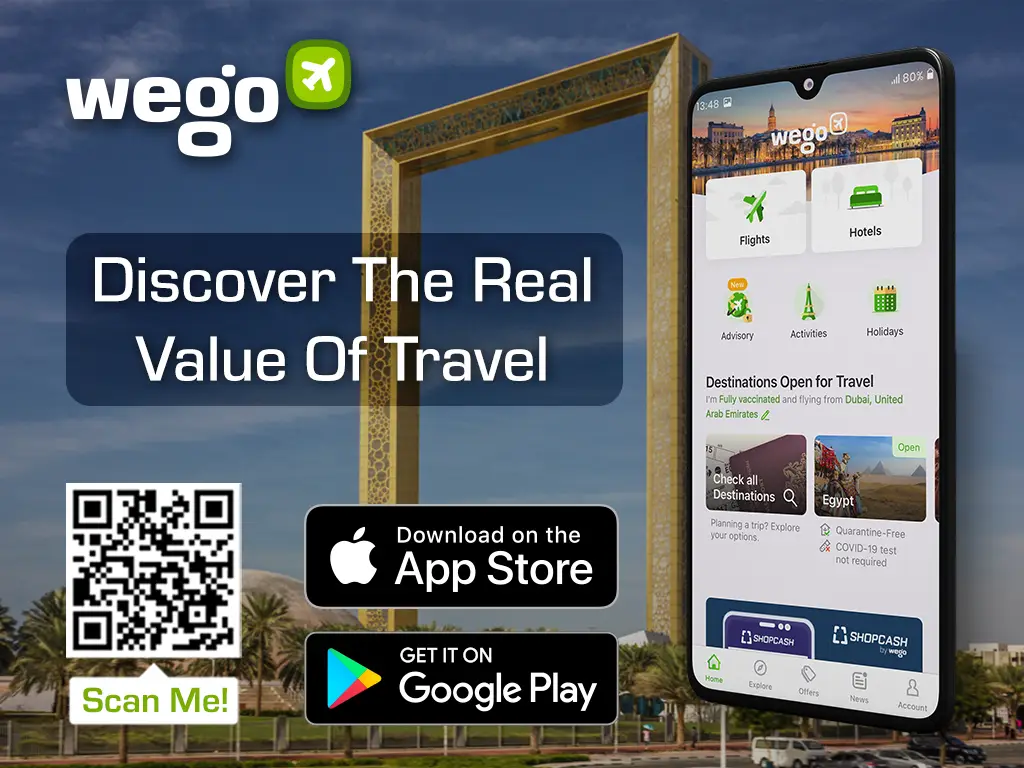 Please note that Nigerians cannot apply for the Dubai and UAE visas as they are prohibited from entering Dubai, and any applications for 30-day visas from Nigeria will be sent back or cancelled effective from October 18, 2022, until further notice.
Dubai & UAE visa for Nigerians news
According to reports from the African news portal, the United Arab Emirates has prohibited citizens of almost 20 African nations, including Nigeria, from entering Dubai, the UAE's capital.
Any applications for 30-day visas from Nigeria will be sent back or cancelled effective from October 18, 2022, until further notice.
Dubai & UAE visa for Nigerians
Nigerian passport holders need to have pre-arranged visas before arriving in Dubai or the UAE, as they are not eligible for visas on arrival. Under normal circumstances, Nigerians can apply for a visa via the following:
Dubai & UAE visa types for Nigerians
The following is a list of visas available in the United Arab Emirates for Nigerians.
UAE tourist visa
A  tourist visa is required to enter the UAE if the traveller is not from the list of countries available for the visa-on-arrival scheme. In principle, the tourist visa is obtainable by eligible tourists from around the world. However, as per the UAE's official government portal, female travellers below the age of 18 are not eligible to apply for this type of visa unless they are travelling with their parents.
The tourist visa is valid for 60 days. The UAE also provides a 5-year visa which allows tourists to remain in the country for 90 days on each visit.
Application process
The UAE tourist visa can be applied for both online or through the approved airlines, hotels, travel agencies or tour operators.
Applicants will simply need to provide the required information and documents and pay the visa fee online without having to send documents by email or visiting the office in person. Once the visa application is approved, they will receive an approved e-visa copy via email.
For more details, visit our article on Dubai & UAE Tourist Visa 2022: How to Apply for Tourist Visa to the Emirates?
Fees
The price for obtaining the UAE tourist visa depends on the individual airlines and is subject to change. It's best to consult individual airlines for the latest fees and updates.
But to give you an idea, Emirates Airlines currently charges USD 90 (NGN 40,196.70) for a short-term single-entry visa and USD 177 (NGN 79053.51) for a long-term single-entry tourist visa. Etihad currently charges USD 95 (NGN 42429.85) for a short-term single-entry visa and USD 176 (NGN 78606.88) for a long-term single-entry tourist visa.
UAE multi-entry visa
As a part of the UAE's new visa scheme, a new multi-entry tourist visa has been introduced, which can now be issued for all nationalities, in a step that aims to facilitate the process for tourists and visitors. The 5-year visa enables tourists to enter multiple times on self-sponsorship and remain in the country for 90 days on each visit, which can be extended for another 90 days.
Dubai's tourism body is working with authorities to roll out the five-year multiple-entry tourist visa on a much bigger scale to attract more tourists. Currently, the visa is being rolled out softly. Initiatives are being taken to roll out more visas and make applications accessible via the Dubai Corporation for Tourism and Commerce Marketing digital platform.
Application process
Tourists who wish to apply for the UAE five-year multiple-entry visa from immigration departments in Abu Dhabi, Sharjah, Ajman, Umm Al Quwain, Ras Al Khaimah, Fujairah, Al Ain and the Al Dhafra (Western region), can do so on the ICP website. Please note that the GDRFA will authorize the five-year multiple-entry tourist visas issued by Dubai.
upload the required application information such as your name, service beneficiary details, address inside the UAE, and address outside the UAE
attach your passport copy, photograph, medical insurance, bank statement and any other required documents
review your application
pay the required application fees
visa applications will be processed online, and you will receive your five-year multiple-entry tourist visa via your registered email
For more details, visit our article on 5 Year UAE Tourist Visa 2022: How to Apply For the UAE Multi Entry Visa?
Fees
The fees breakdown for the 5-year UAE multi-entry visa is as follows:
Request fee: USD 27 (NGN 12059)
Issuance fee: USD 136 (NGN 60741.68)
Security deposit: USD 823 (NGN 367576.49)
E-service fee: USD 7 (NGN 3126.41)
ICA fee: USD 6 (NGN 2679.78)
UAE business visa
Travellers looking to enter the United Arab Emirates to promote, establish, or negotiate business-related activities or to establish contact for future business relations are allowed to travel on a business visa. However, the business visa should not be confused with the employment visa, which is to be applied by those entering the country to work as employees or on a contract basis, drawing a regular salary.
The visa is part of the Golden Visa system and allows entrepreneurs to enter the country for 6 months with a multiple-entry visa.
Application
To obtain the business visa, applicants must be:
able to substantiate your experience as an entrepreneur
have been a majority shareholder of a start-up or a member of its senior leadership
willing to relocate to the UAE and legally establish a business in one of the seven emirates
have a business idea or a business plan that you wish to bring to life in the UAE.
In order to apply for a business visa, applicants will need to have their nominations approved by an incubator supported by the UAE government (currently, AREA2071 in Dubai and HUB71 in Abu Dhabi). Once their nomination has been approved, they will be invited to apply for the visa through the Federal Authority for Identity, Citizenship, Customs & Ports Security.
Please note that if the applicant's nomination is successful, they will receive a link to upload the required documents and complete their application for the visa. In case their nomination is not approved, they will have to apply again after 90 days.
Fees
According to some sources, the fee ranges from USD 84 (NGN 37516.92) to USD 210 (NGN 93,792), depending on the type of business visa.
Please make sure to consult your embassy to know details regarding the price of the UAE business visa.
Remote work visa
The remote work visa allows individuals to live in the UAE and continue to work for their existing employer outside the UAE. Remote work visas are valid for 1 year and are renewable upon re-application.
Remote workers may enter Dubai under self-sponsorship and are eligible for zero income tax.
Application
After establishing their eligibility, applicants can simply apply online for the visa. They will be contacted by the relevant authorities with further instructions concerning the application.
For more details, visit our article on 1-Year Visa: How and Where to Apply for UAE's Coveted Remote Work Visa?
Fees
The fee for a one-year remote work visa in UAE is USD 286 (NGN 12,7736) per applicant. However, keep in mind that you are also required to obtain an insurance policy and will be liable for processing and Emirates ID fees. The total cost of obtaining the VWP is approximately USD 610 (NGN 27,2444).
UAE student visa
The student visas are valid for one year from the date of issuance and are renewable for a similar period upon presenting official proof of continuation of study in the UAE. It is issued to expatriate students who are over 18 years and residing in the UAE.
Application
Student visas in the UAE must be sponsored by a higher education institution or by a local relative. The applicant's college or university will apply for their UAE student visa at the GDRFA office of the relevant emirate in which they will live.
If their application is approved, the GDRFA will affix a Residence Visa to their passport. They will further receive an Emirates ID, which will be valid for the same duration as the visa. An entry permit can be applied through one of the Online or Offline portals.
For more details, visit our article on Study Abroad in the UAE 2022: How to Apply for a Student Visa in the UAE?
Fees
The visa will cost USD 27 (NGN 12,059) for first-time issuing and renewal. This amount is usually paid at the time of registration.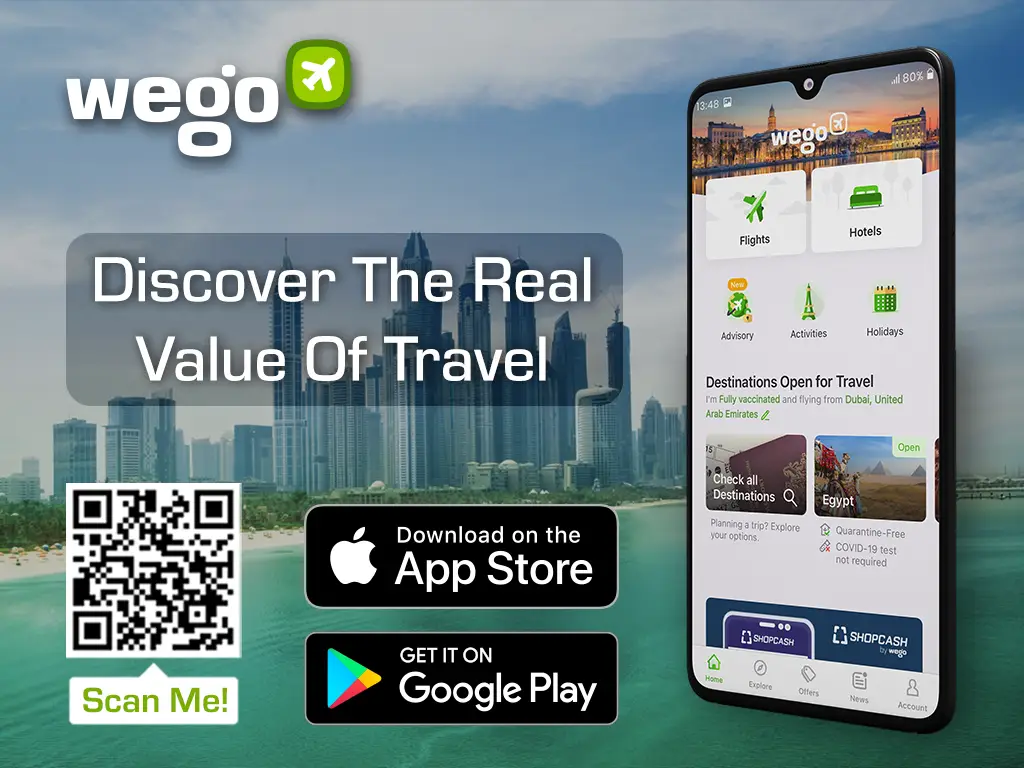 [Total: 104 Average: 4.5]