This article has been reviewed and fact-checked by Wego's editorial team.
Dubai Airports is set to achieve a remarkable milestone as it projects annual passenger traffic at Dubai International Airport (DXB) to hit 86.8 million, surpassing pre-pandemic levels recorded in 2019, Wego reports. The airport's growth is evident, with Q3 witnessing the highest traffic since 2019, totaling 22.9 million passengers and a year-to-date increase of 39.3%.
In Q3 of 2023, we welcomed 22.9 million guests to @DXB! That's the highest quarterly traffic since 2019 ✈️
We're going to keep growing with state-of-the-art technology and infrastructure projects, all while crafting smiles for our guests 💡

Read more: https://t.co/QJIn8Ebqz8 pic.twitter.com/UvA8Icg0iK

— Dubai Airports (@DubaiAirports) November 15, 2023
DXB's efficiency is highlighted by a 99.8% success rate in baggage handling, processing 57.5 million bags in 2023. The average waiting time at passport control queues and security checks also stood at impressive levels, reflecting the airport's commitment to efficiency and passenger satisfaction.
Moreover, cargo movements in Q3 surged by 12.3%, reaching 446,400 tonnes, contributing to a recovery from the previous year's contraction. As for flight movements, DXB soared by 5.1% in Q3, reaching 106,000, and the total flight movements between January and September marked a 25.2% year-on-year increase, totaling 308,000.
Dubai Airports is optimistic about continuing this upward trajectory in the fourth quarter of 2023 and into 2024. DXB is strategically expanding its infrastructure to accommodate this surge, aiming to increase capacity from 100 million to 120 million passengers annually.
Dubai, known for topping the list of cities with the highest spending by international visitors, has earned USD 29.4 billion. DXB aligns with the city's commitment to deploying cutting-edge technologies, ensuring a world-class experience for its guests. The top country destinations in terms of traffic volume include India, Saudi Arabia, and the UK, with India leading at 8.9 million passengers.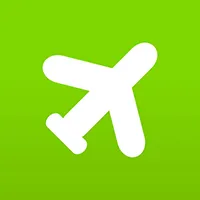 Book Cheap Flights to Dubai