This article is reviewed regularly by Wego's editorial team to ensure that the content is up to date & accurate. 
Updated May 2023
The United States is renowned for hosting some of the world's most desirable cities for living and working. In order to promote foreign investment and generate employment opportunities in the country, including for Indian residents, the US has established a program that allows foreign investors to pursue permanent residency.
Below, we have compiled all the pertinent information required for Indian residents to obtain an EB-5 visa.
What is EB-5 visa for Indians?
The EB-5 visa is a US immigration program that offers foreign nationals an opportunity to obtain a green card, or lawful permanent residence, by investing in a new commercial enterprise in the country. Under the program, foreign investors, including Indians, can obtain permanent residency for themselves, their spouse, and their unmarried children under 21 years old by meeting certain investment and job creation requirements.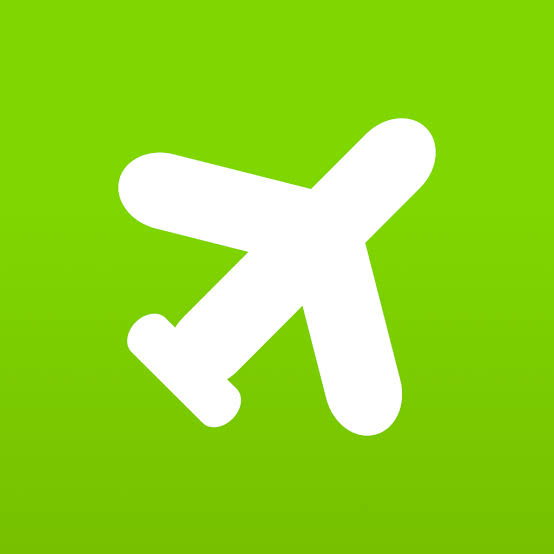 Book cheap flights to the US
Benefits
Indians form the second largest group of immigrants in the United States, with a high concentration of young professionals holding university degrees. The EB5 Visa Program offers Indian citizens the quickest and most significant path to obtaining US residency. Listed below are the key advantages of the USA Investment Visa for Indian citizens:
spouses and unmarried children under 21 can also benefit from the program.
the program grants them permanent residency status.
they have the freedom to travel within the country and choose where to live.
they can pursue employment or establish their own businesses.
they enjoy the privileges of a US green card, such as visa-free travel to many international destinations.
they can apply for American citizenship and maintain an Overseas Citizen of India status, enjoying the benefits of both citizenships.
Additionally, through the USA EB5 Visa for Indian citizens, your unmarried children automatically gain the following rights as permanent residents:
access to excellent education without facing any obstacles related to their foreign student status.
lower tuition fees ranging from 150% to 300% less than those for other foreign students, along with various scholarship and funding opportunities.
access to numerous job opportunities without restrictions on work permits or visa expiration.
Validity
After successfully obtaining a Green Card through an EB-5 investment, you will receive conditional residency, which remains valid for a period of two years, enabling you to reside, work, and pursue studies within the United States. It's essential to be aware that if you depart the country for more than a year, there is a risk of losing your resident status. Following the initial two years of conditional residency, you have the opportunity to apply for unconditional or permanent residency. This grants you a 10-year Green Card that can be renewed indefinitely.
How can Indians apply for an EB-5 visa?
Eligibility
As per the U.S. Citizenship and Immigration Services (USCIS), to be eligible for an EB-5 visa, applicants must invest a minimum of USD 1,050,000 in a US business, guaranteeing that the said investment will create at least 10 full-time jobs for US citizens in two years. However, if the investment is located in a targeted employment area, which is an economically distressed area, applicants may qualify for a reduced investment amount of USD 800,000.
Requirements
To be eligible for the EB-5 visa program, Indian applicants must fulfill the requirements below.
the applicant must invest a minimum of USD 1,050,000 in a commercial enterprise located in the United States. The investment must create or preserve at least 10 full-time jobs for U.S. workers.
the applicant must provide evidence of the lawful source of their investment funds, which must come from a legitimate business, salary, gift, inheritance, sale of property, or other lawful means.
the applicant must provide a comprehensive business plan outlining the investment project, including its nature, scope, and job creation potential.
the applicant must be actively involved in managing the investment project or play a policy-making role.
the applicant must undergo a background check and provide evidence of no criminal record.
the applicant and their family members must undergo a medical exam to ensure they are not medically inadmissible to the United States.
the applicant must demonstrate a sufficient level of English proficiency to communicate in an English-speaking environment.
Meeting these requirements does not guarantee approval for the EB-5 visa. The applicant must also undergo a rigorous review process by the USCIS to determine their eligibility.
Application process
The process of obtaining an EB-5 visa involves multiple steps that must be completed in order to obtain lawful permanent residency in the United States. Here is a general overview of the EB-5 visa application process from India:
hire a professional to help with your process (advisor/lawyer)
establish your EB5 plan that qualifies for the program
make the required investment
file a Form I-525 with USCIS
file a Form I-485 and DS-260 to apply for the adjustment of status
get a 2-year conditional permanent residency
file the Form I-829 and get your permanent residency by removing the conditions on your status
Processing time
Applicants should be prepared for a potentially long processing duration when applying for an EB-5 visa. The overall timeline can vary significantly, ranging from 2.5 years to more than 5 years, depending on several factors. These factors include the intricacy of the application, the number of pending applications at the USCIS, and the overall demand for EB-5 visas. It is important to consider these variables and plan accordingly when pursuing an EB-5 visa.
Cost
Alongside the mandatory investment amount, there are additional expenses and fees associated with the EB-5 acquisition process. Here is a breakdown of all fees and costs:
USCIS Form I-526 filing fee: USD 3,675
USCIS Form I-829 filing fee: USD 3,750
legal fee for the immigration lawyer: varies depending on the lawyer
adjustment of status fee or Immigrant visa application fee: USD 1,225/ USD 345
EB-5 business plan expenses: USD 3,500 (approximately)
regional center administration fee: USD 50,000 – USD 70,000
business entity formation: varies depending on the hired lawyer/company
translation of documentation: varies depending on the translator
[Total:

154

Average:

4.7

]