This article is reviewed regularly by Wego's editorial team to ensure that the content is up to date & accurate.
Care for something to be joyful about this time? How does a long weekend from 28 June to 1 July 2023 sound? 
That means it's going to be a four-day weekend for public and private sector employees in the UAE. The actual dates will be determined by the sighting of the crescent moon.
With both the Eid al-Adha and Arafat Day holidays fast approaching, a number of special Eid al-Adha deals in the UAE are starting to pop up. We've curated some of the juiciest deals UAE residents can and should take advantage of for the coming holiday.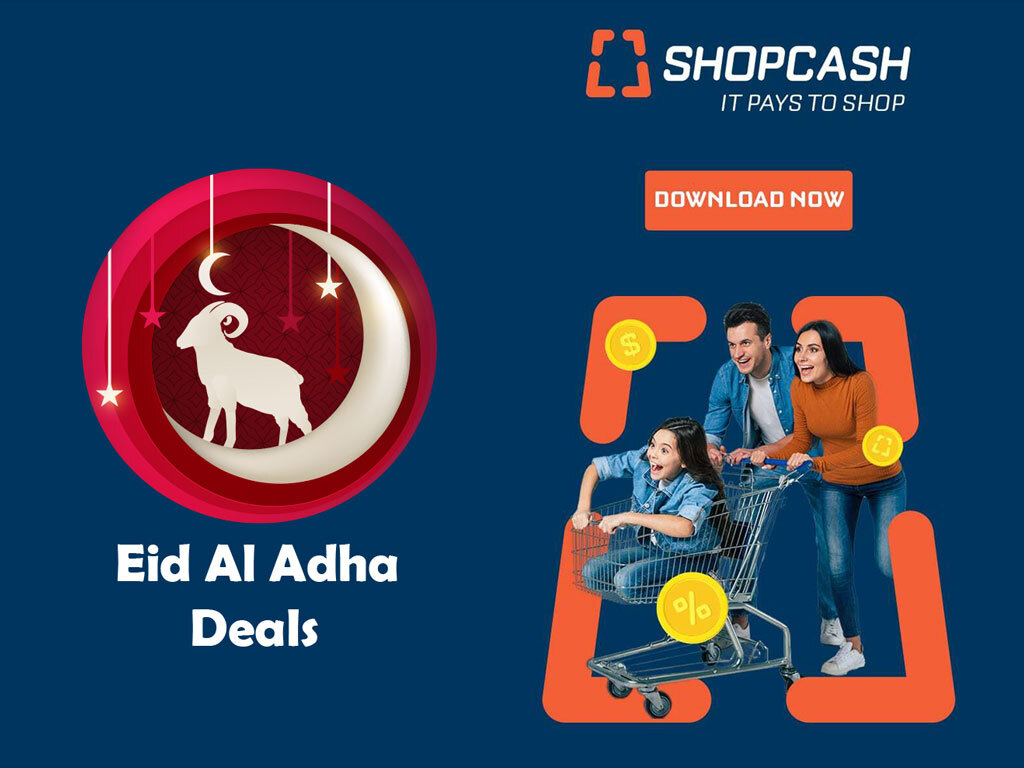 Eid Adha 2023 staycation deals
This year's Eid al-Adha is filled with staycation offers meant to accommodate UAE residents looking to spend some downtime in style and comfort. Here are some Eid staycation offers that caught our interest.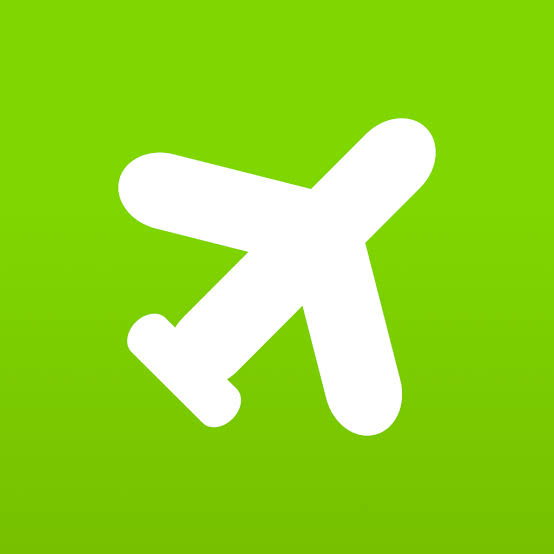 Book your hotels on Wego
As of late, there are only a handful of confirmed Eid al-Adha staycation deals. Hotels and other establishments will no doubt announce their UAE Eid al-Adha deals 2023 in the coming weeks.
Anantara Eastern Mangroves Abu Dhabi Hotel
Anantara Eastern Mangroves offers the ideal escape for Eid al-Adha 2023 on Abu Dhabi's peaceful waterfront. It's time to wake up to a magical view of the mangroves, take a walk on the promenade and enjoy the beauty of the urban sanctuary.
The Anantara Eid al-Adha staycation package offers the ideal getaway for the whole family to enjoy. Cherish quality time together in one of our luxurious rooms and relish global culinary delights during your stay at selected restaurants. Package includes:
daily breakfast at Ingredients
Eid lunch or dinner buffet at Ingredients restaurant
complimentary stay for up to two children under 12 years old when sharing accommodation with parents
Last year's Eid Adha offers
Last year saw UAE residents taking advantage of exclusive deals and offers from hotels, resorts, and restaurants. To give you some idea of what you can expect this year, the following are some of the best Eid al-Adha deals from last year's Eid al-Adha.
Staycation deals
Ajman Saray Resort, Dubai
The resort's Eid Al-Adha Family Getaway allows guests to book a second room for their children (under 12 years of age) at an impressive 50 percent discount. Families looking to spend a memorable beachside Eid al-Adha holiday in a luxury resort can take advantage of this deal by securing their reservations for a period of stay between 19 and 27 July.
Waldorf Astoria, Dubai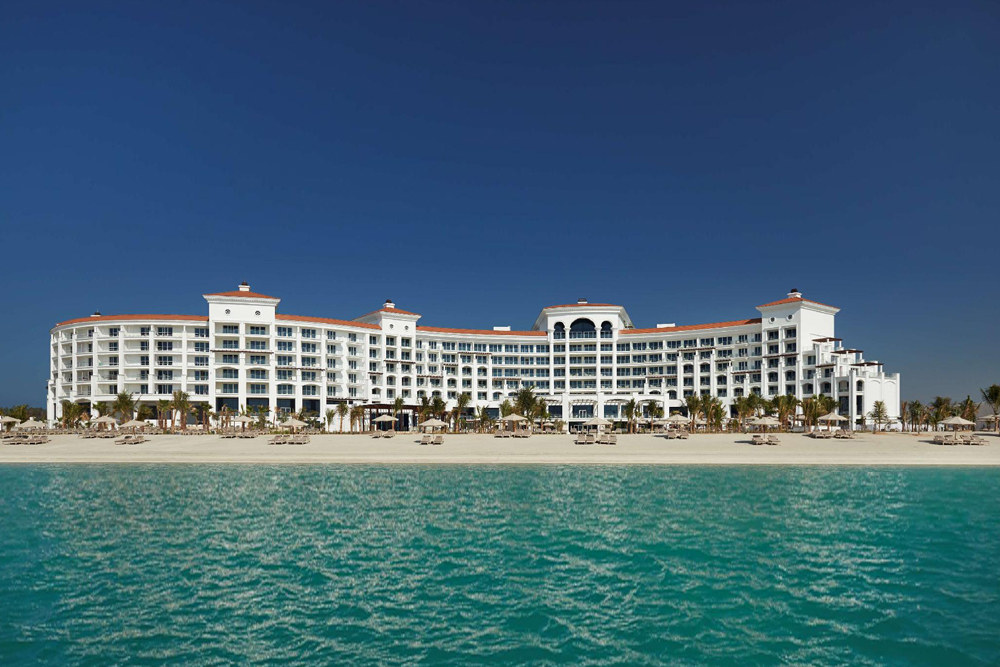 Waldorf Astoria's Family Time Package would serve as the perfect choice to spend your holiday this Eid. Some serious fun in the sun awaits the whole family as the holiday package allows everyone to relax on the beach, cool off in the giant pool, and enjoy fresh and delicious cuisine. 
The offer also allows guests to lounge in a spacious room or suite with two rooms allocated for both parents and kids. Last but not least, the little ones can participate in a variety of fun activities and kids up to 16 years of age dine for free.
Use the promo codes: EID21, EID10 and ZEN for 5 to 10 percent off discounts.
One&Only Royal Mirage, Dubai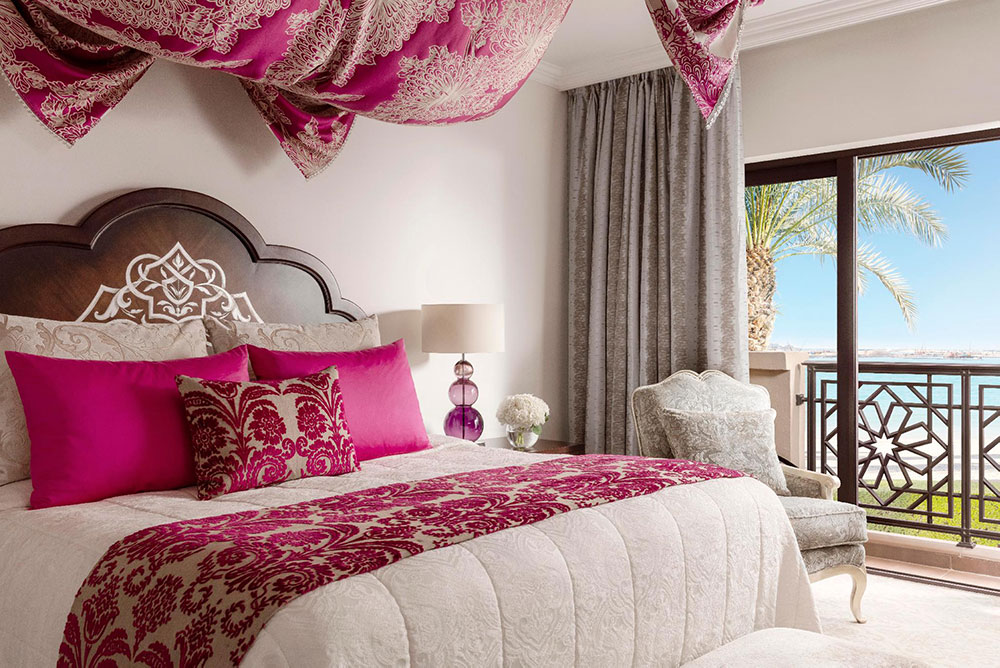 For a minimum stay of two nights, guests are eligible for a 50 percent savings on the second room for their children, as well as complimentary Aquaventure Waterpark access (once per person per stay). Additionally, a 20n percent discount off water sport activities, 
complimentary use of fitness, tennis and padel court facilities, daily scheduled recreation activities for kids and adults, and access to a perfectly chilled swimming pool, expansive private beach and lush gardens await guests of the resort.
Use the promo code: ZEN for 5 to 10 percent off discounts.
Pearl Rotana Capital Centre, Abu Dhabi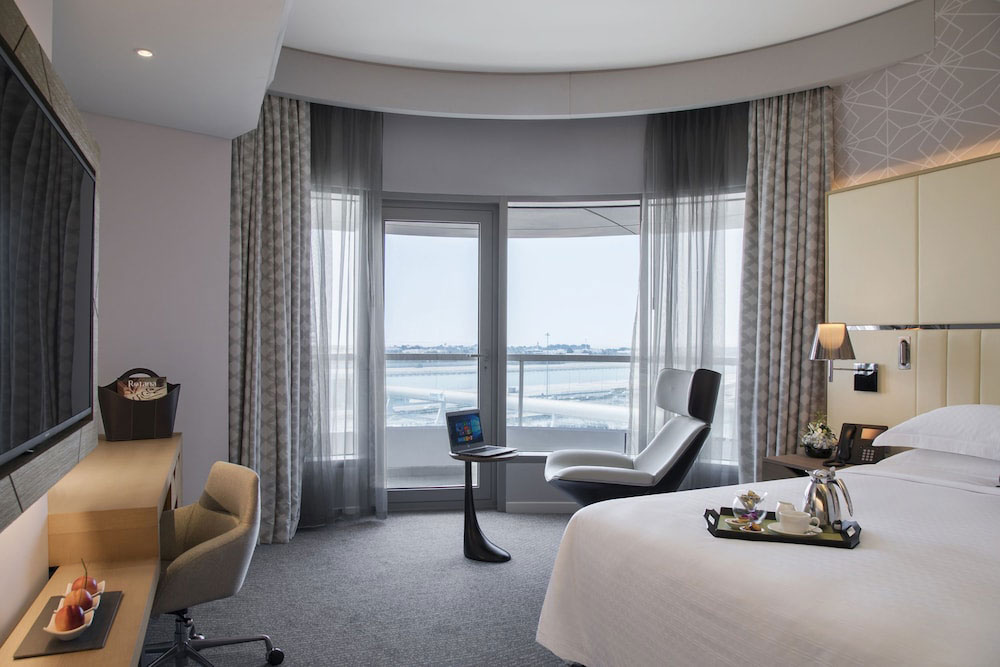 Abu Dhabi residents wishing to spend a memorable staycation this Eid may do so by staying at the Pearl Rotana and receiving 20 percent off the lowest public room rate and extra free beds on all room categories for family stays. Kids under 6 years of age dine for free, and 50 percent off of dining for kids up to 12.
Use the promo codes: EID21 and OFFER20 for 5 to 10 percent off discounts.
Ritz-Carlton Abu Dhabi, Grand Canal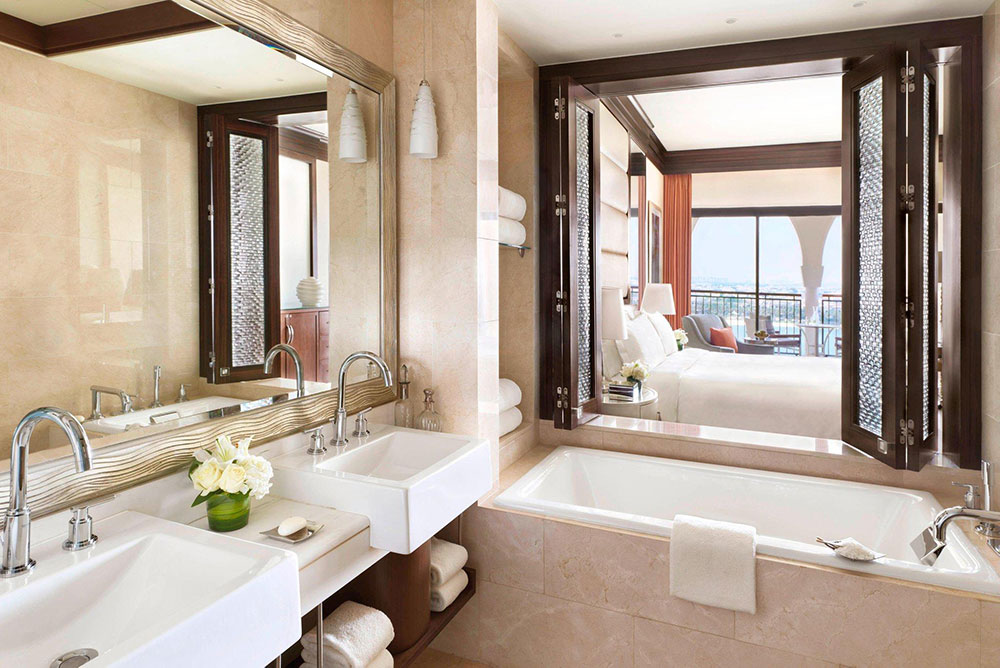 Experience the perfect family getaway this Eid at The Ritz-Carlton Abu Dhabi, Grand Canal. Guests and their families can look forward to having some serious splash in the sprawling outdoor pool while the little ones under the age of 12 are treated to the hotel's complimentary culinary delights.
Use the promo codes: EID21 and ZEN for 5 to 10 percent off discounts.
Marjan Island Resort & Spa, Ras al Khaimah
Spend your Eid al-Adha holiday amidst pristine white sands, breathtaking sunsets and panoramic scenery. The Marjan Summer Getaway package includes a complimentary private beach and indoor and outdoor pool access. Vouchers ranging from AED 50 to AED 200 are available to spend on Spa, Oriana Clinic, and the Pirates Club are also available for guests opting for this rejuvenating package.  
Use the promo codes: EID21, EID10 and ZEN for 5 to 10 percent off discounts.
Restaurant deals
Not particularly inclined to cook this Eid? Not a problem! All the best restaurants in Abu Dhabi and Dubai are more than willing to provide you and your family with a culinary experience to cherish this year. Take a look at our recommendations below. 
Yas Links Abu Dhabi and Saadiyat Beach Golf Club
Whether your plans for Eid al-Adha include enjoying a relaxed day out with friends or arranging a special lunch or dinner with your loved ones. Hawksbill Restaurant has a special offer for everyone.
EID AL-ADHA BRUNCH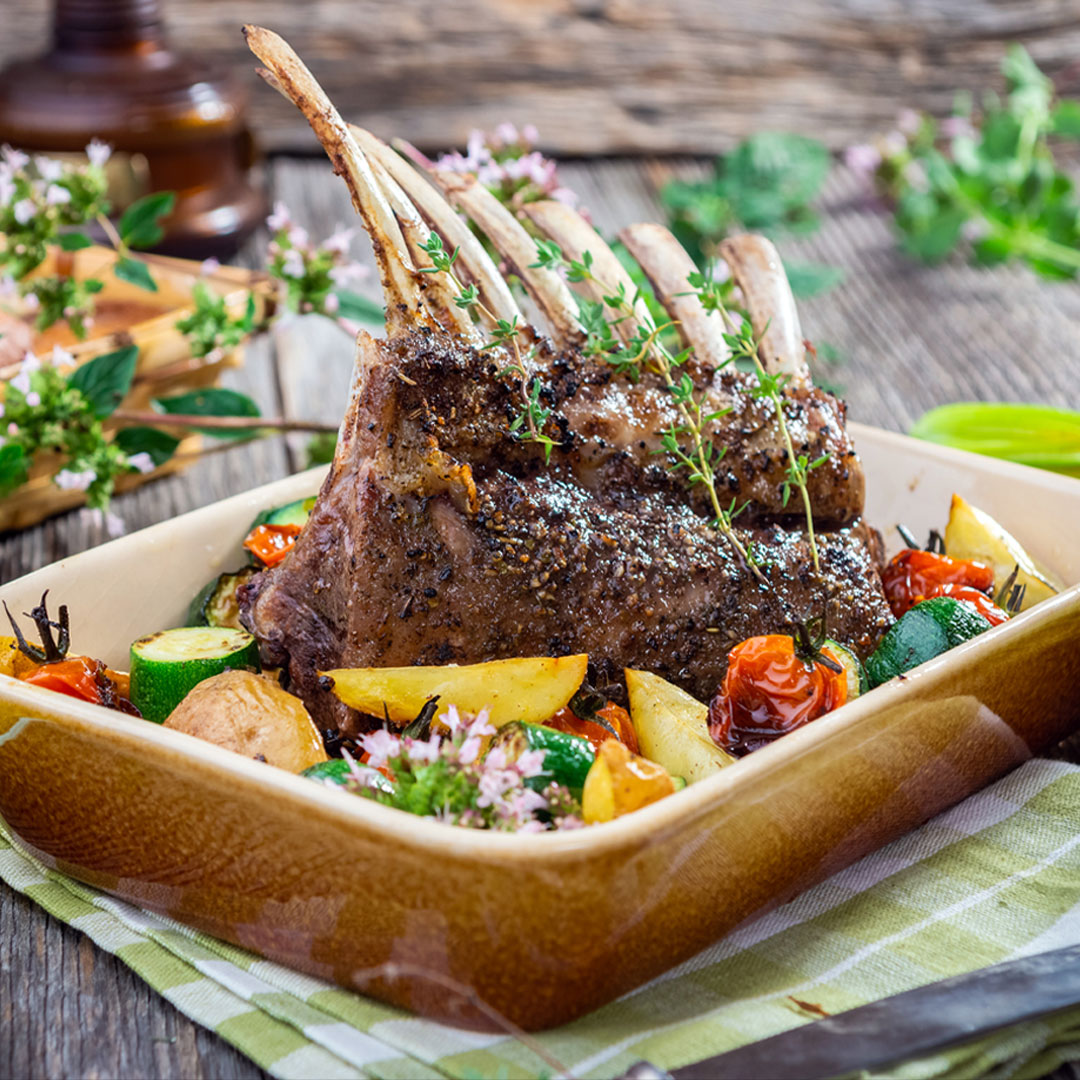 Gather at Hickory's restaurant this Eid and enjoy our special Eid Brunch with a selection of Mezza, International salads, soup, lamb ouzi, a variety of International hot dishes and special sweets corner.
Friday, 23 June, 12:30PM-3:30PM
AED 150 l Food only
AED 299 l Brunch and unlimited house beverages
PANCAKE PLEASURE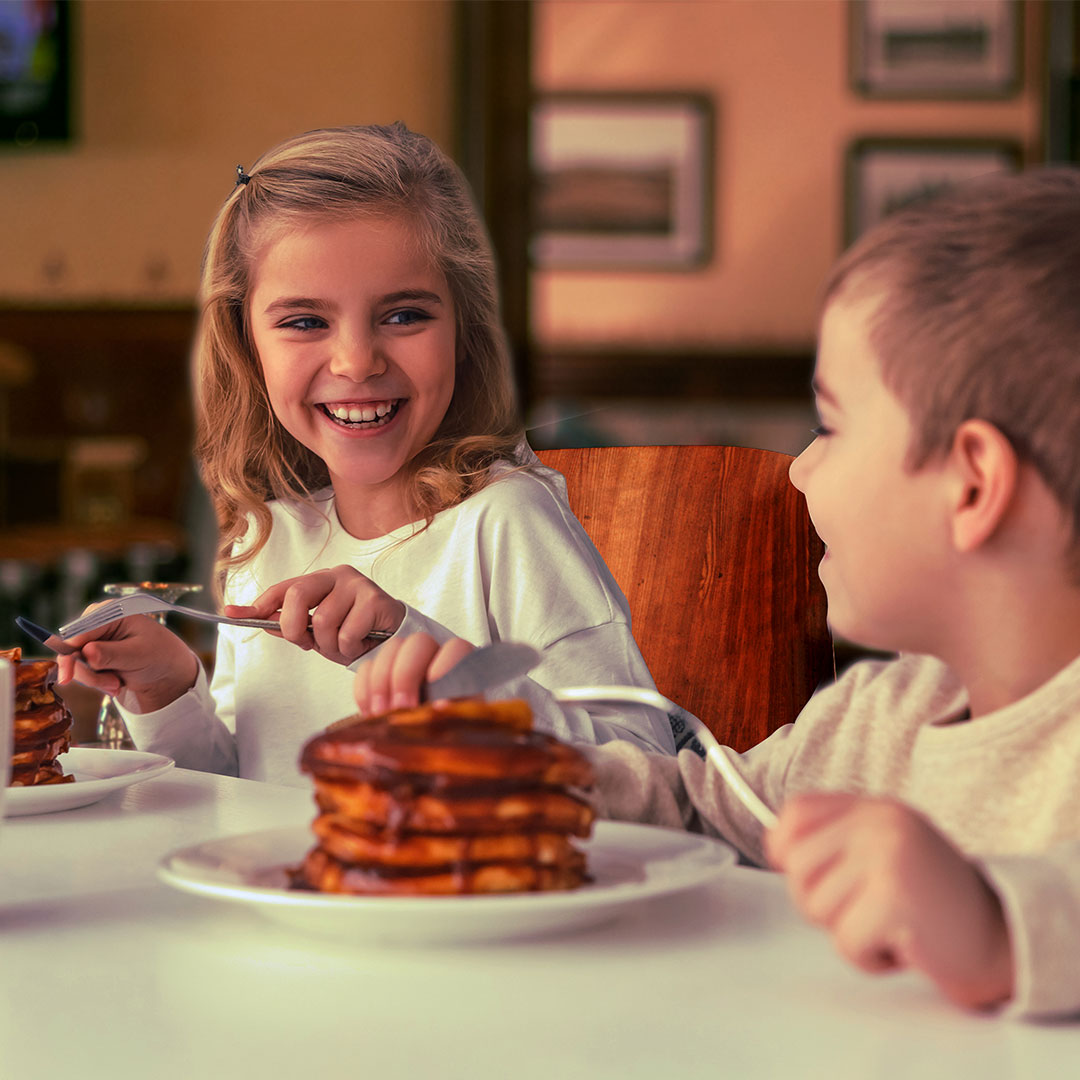 Served with an array of tasty toppings, including berries & icing sugar, banana and Nutella, and much more inclusive of coffee or orange juice, for only AED 65
18th – 24th July, 6 AM-11:30 PM
KID'S EAT FREE BREAKFAST
Free Kids' breakfast with any adult breakfast purchased. Maximum 2 Kids. Valid for below 6 years old.
1st – 31st July, 6 AM-11:30 AM
Al Forsan, Bab al Shams, Dubai
For the first day of Eid, why not indulge in a sumptuous breakfast in a relaxing desert setting? For AED 200 per person, enjoy the finest international breakfast buffet featuring Middle Eastern, Arabic, European and Asian cuisines. Kids from 4 to 11 years old dine for 50 percent off, while those under 3 years of age dine for free.
Ewaan Terrace, Dubai
A wide selection of pastries coupled with traditional Arabic and continental specialties is what's in store for guests this Eid. Other gourmet delights are available, with guests being invited to witness them being skilfully prepared at the restaurant's numerous live cooking stations. Children up to the age of 5 years dine for free. Children between the age of 6 years and 11 years receive 50 percent off.
Bistro des Arts
Bistro des Arts is one of the best establishments in Dubai when it comes to French cuisine. The bistro's popular weekend brunch is extended through the Eid al-Adha holiday, allowing guests to indulge in various authentic French breakfast menus and buffets. Prices start from AED 40 to AED 194 per person. 
Barouk, Abu Dhabi
In the mood for some Lebanese cuisine? Head on over to Barouk this Eid al-Adha and experience the restaurant's famed special four-course set menu at just AED 120 per person! For the carnivores out there, we recommend the Barouk Mashawi, a dish consisting of a lamb teka, kofta kebab, lamb chops, shish tawook and arayes with antakli bread.  
Cipriani Yas Island, Abu Dhabi
From the first day of Eid until the end of July, Cipriani Yas Island invites guests to enjoy a memorable Eid al Adha celebration with a selection of specialties added to its menu. Eid Al Adha dishes include Lentil Salad with Prawns, Homemade 'Bigoli' with Duck Ragu, Oven Roasted Lamb Shoulder with Mashed Potatoes, and of course, a sweet dessert to top it all off in the form of the Napoleon Cake.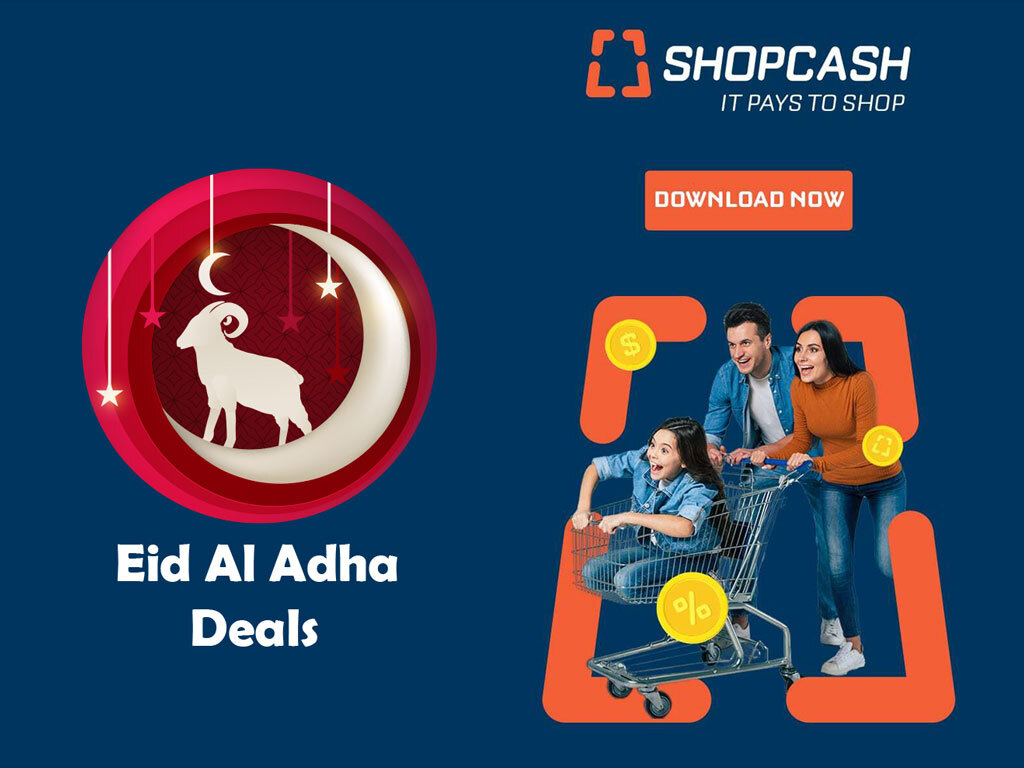 [Total: 103 Average: 4.5]