This article is reviewed regularly by Wego's editorial team to ensure that the content is up to date & accurate. 
Eid al-Fitr in Qatar is a time for celebration, forgiveness, and family gatherings. As celebrations draw near, families in Qatar can look forward to various exciting Eid al-Fitr deals and activities. While reciting prayers and exchanging gifts is undoubtedly a highlight of this holiday, enjoying sumptuous breakfasts and brunches with the entire family is also an exciting way to celebrate.
Luckily for those in Qatar, the country offers some of the best brunch places to choose from. Keep reading to discover the best places hosting Eid breakfast and brunch in Qatar that promise an unforgettable dining experience.
How is Eid celebrated in Qatar?
Eid-al-Fitr means 'the festival of breaking the fast' and is a time of rejoicing and celebrating, with festive lanterns and lights all over cities. Everyone wears new clothes, enjoys special Eid foods and sweets, and exchanges gifts as part of the Eid tradition.
The people of Qatar celebrate Eid al-Fitr for three days after a month of fasting during the holy month of Ramadan. The day begins with a special Eid prayer held after the early morning prayers, and it's essential to give alms to those in need before the prayers. Muslims typically visit friends and family bearing gifts and may also get together over a meal, with children particularly excited about the gifts and feasts.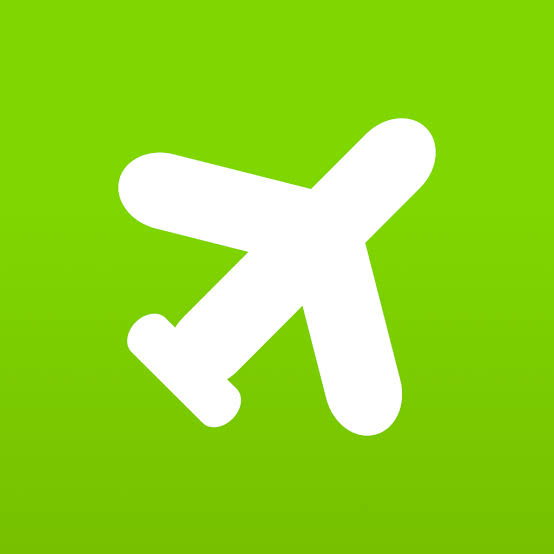 Book cheap flights to Qatar
Eid 2023 breakfast and brunch in Qatar
Looking for the perfect Eid brunch in Qatar? You're in luck, as Qatar is renowned for its luxurious dining experiences. With various options available, you can choose a venue that suits your taste and budget. Our list features restaurants celebrated for their impeccable service, captivating atmosphere, and mouth-watering cuisine. Expect a sensory delight, as each brunch venue provides a unique experience to satiate your appetite.
Hyde Park Coffee Shop, Raddison Blu Hotel
Image © TripAdvisor.com
Celebrate a blessed Eid Al Fitr with your family and friends at the Hyde Park Coffee Shop located at the Radisson Blu Hotel in Doha. The coffee shop offers a wide variety of customary Arabic cuisine, including hot and cold mezze, as well as an array of international delicacies. Experience the live cooking spectacle and indulge in the opulence of the carving stations while satisfying your sweet tooth with an irresistible selection of desserts.
The celebration will start on the first day of Eid and will continue onwards from 12 PM to 3 PM. The price per person is QAR 175, and children between the ages of 6-12 years will receive a 50% discount. Don't miss out on this opportunity to enjoy a delightful culinary experience with your loved ones. To reserve a table, please call +974 4428 1555. 
Opus, Park Hyatt
Image © MyHolidays.com
Opus, located at the Park Hyatt Doha, offers a culinary experience that pays tribute to the traditions of Qatar, France, and the Mediterranean region. Each dish is prepared with a heartfelt touch and is presented in a way that encourages communal sharing. Enjoy a delicious selection of international brunch specials that are perfect for gathering in a convivial atmosphere, savoring exquisite cuisine, and celebrating the occasion with your cherished companions.
The event is scheduled for 21 April 2023, from 12:30 PM to 4 PM. The price per person is QAR 150, which includes soft beverages. Don't miss this opportunity to indulge in an exceptional dining experience in the company of your loved ones. For reservations, please call +974 4009 4330.
Seasons Restaurant, Mövenpick Hotel
Image © Marhaba.qa
The Seasons Restaurant at the Mövenpick Hotel Doha invites everyone to celebrate the joyous occasion of Eid with a sumptuous lunch or dinner buffet feast. The restaurant's experienced culinary team has meticulously curated a wide-ranging selection of local and international delicacies, guaranteed to tantalize taste buds and leave patrons feeling completely satisfied.
From mouth-watering entrees to tempting desserts, the buffet has something for everyone. Guests are encouraged to bring their loved ones and partake in the festive ambience, relishing the truly memorable Eid feast that Seasons Restaurant has to offer.
The buffet feast will be available on the first, second, and third days of Eid. Lunch will be served from 12 PM to 3:30 PM, and dinner will be served from 6:30 PM to 11 PM. The price per person is QAR 199. Don't miss this opportunity to celebrate Eid with a delicious feast at Seasons Restaurant. To reserve a table, please call +974 4429 1111.
Charlie's Corner, Ibis
Image © AllAccor.com
Celebrate Eid with your loved ones at Charlie's Corner, the all-day dining restaurant at Ibis Doha, and indulge in a scrumptious international brunch buffet. Start your feast with a tantalizing selection of hot and cold appetizers, as well as a variety of salads for those seeking a lighter start. The Chef has thoughtfully included kids' favorites, such as hand-crafted Italian pizza and mac & cheese, which are freshly prepared to appeal to their taste buds.
The event will take place on 22 April 2023, from 12 PM to 4 PM. The price per person is QAR 99, which includes soft drinks, or QAR 159 for a limited special beverage package. Don't miss this opportunity to enjoy a delightful Eid celebration with your family and friends at Charlie's Corner. For reservations, call 44885555.
Elements, Four Seasons
Image © Fourseasons.com
Experience a joyous Eid al-Fitr celebration with your loved ones at Elements, where you can enjoy great food in a lively and welcoming atmosphere. The Four Seasons buffet at the restaurant features live stations that offer a variety of food options to choose from, catering to the entire family and ensuring that everyone can find something to enjoy. The dishes on offer will tantalize your senses, giving you an unforgettable dining experience.
The celebration will take place from 21 to 23 April 2023, from 1 PM to 4:30 PM. The regular package is priced at QAR 350, while the enhanced package costs QAR 545. Children between the ages of 5 to 12 can enjoy the buffet for QAR 175. Don't miss out on this opportunity to spend quality time with your loved ones and enjoy a delicious feast at Elements. For bookings, contact +974 4494 8888. 
[Total:

252

Average:

4.8

]