This article has been reviewed and fact-checked by Wego's editorial team.
Emirates and Condor have revealed their reciprocal interline agreement at the Dubai Air show, as reported by Wego. This agreement opens seamless access to 70 routes across Europe, Africa, Asia, Australasia, and the Middle East, offering a single-ticket fare and a hassle-free baggage policy. Additionally, a frequent flyer program agreement between the two airlines was signed, allowing Emirates Skywards members to earn and redeem Miles on any flights operated by Condor.
Starting 14 November 2023, Emirates passengers will gain access to Condor-operated flights to European and Caribbean destinations, including  24 regional points via Frankfurt, 12 regional points via Dusseldorf, 9 regional points via Hamburg, and 12 regional points via Munich. Notable cities on the list include Malaga, Ibiza, Cancun, and Havana.
Furthermore, the interline agreement extends Condor's customers' access to Emirates-operated flights, particularly between Frankfurt and Dubai, along with onward flights to 12 destinations across Asia, Australasia, Africa, and the Middle East, such as Auckland, Bangkok, Male, Muscat, and Mauritius.
The agreement also includes a frequent flyer program agreement, allowing Emirates Skywards members to earn and redeem miles on all Condor-operated flights. Members can earn up to 1 Skywards Mile per mile flown in Economy Class, 1.25 Skywards Miles in Economy Premium Class, and up to 2.15 Skywards Miles in Business Class. In addition, they can also redeem miles for one-way Economy or Business Class tickets starting from 8,000 and 16,000 miles, respectively.
The collaboration expands Emirates' European footprint by 57 points, providing enhanced business and leisure travel connectivity. The move aims to offer more options and connectivity for Emirates customers, catering to business and leisure travel to popular destinations in Europe and the Caribbean.
With 30 codeshare and 121 interline partners, Emirates extends its global reach, connecting customers to over 1,500 cities across six continents.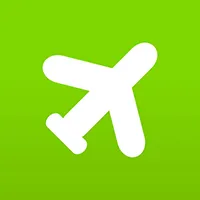 Book Emirates Flights in Wego