This article has been reviewed by Wego's editorial team to ensure that the content is up to date & accurate.
The Emirates Airline Festival of Literature is an annual extravaganza for all the literati out there. The biggest of its kind in the Middle East, the festival offers visitors a unique chance to meet their favourite authors, immerse themselves in workshops of arts, literature, and creativity, and even participate in literary debates.
Graced by the presence of many eminent personalities, like Sir Chris Bonington and Hazza Al Mansoori in the past, it is an event every literature fanatic should attend at least once in their life.
Excited to attend the Festival this year? Read ahead to know more about it.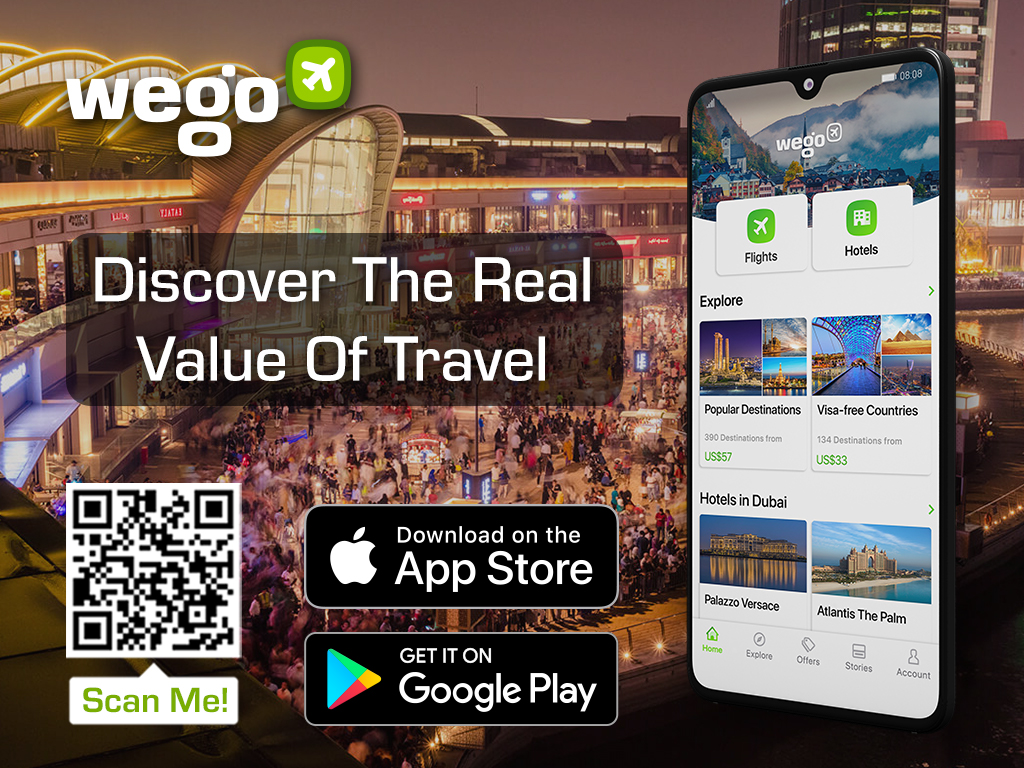 Dates and venues
This year, the festival will be taking place over three weekends at three different venues. It will kick off on 29-30 January at Jameel Arts Centre with workshops and talks on arts and literature. Next in the schedule is the InterContinental Dubai, Festival City, which will come alive with live shows and performances on 4-6 February. The event will conclude at the Alserkal Avenue on the weekend of 12-13 February with a bang, celebrating film, food, and creativity.
Though the best parts of the festival are reserved for the weekends, some activities and exhibitions will remain open through the weekdays as well.
Schedule
29 – 30 January
The festival begins on Saturday with conversations with prominent writers Avni Doshi, Shahad AlRawi, Shamma Al Bastaki and Danabelle Gutierre. It is followed by designers Camil Karam & Hussein Alazaat discussing the history and evolution of Arab publications, while Irma Boom offers her expertise in the art of designing books. There is also a walking tour by Shumon Basar which explores the concept of 'extreme self'. Later, David Hirsch, an distinguished librarian and avid collector, speaks about comic books, graphic novels, and manga practices across the Arab world.
The weekend also offers 'Discovering Stella's Song', 'A Thousand Words', 'Making Extraordinary Books', 'Naqshun', 'The Story of a Thread', 'The Novel-Writing Trouble-Shooter', 'Make Your Book Eternal'  and 'Let's Design Arabic Books' workshops by renowned authors, starting from AED 60.
Check out the detailed schedule for 29 and 30 January.
4 – 6 February
The first weekend of February is packed to the brim with sessions with numerous distinguished authors, most notably including Her Excellency Noura bint Mohammed Al Kaabi, Malala Yousafzai, Amin Maalouf, HE Hala Badri, and HE Major General Mohammed Ahmed Al Marri amongst others. There is also a special Poetry Evening, when poets and musicians will come together from different parts of the world to celebrate the Arabic spoken word. The 'Change the Story' event will see an inspiring panel of authors share their thoughts on the theme.
Young readers should certainly look forward to this weekend, for there are kids-special sessions including 'Can I Go Out Now', 'Magic Phil, 'Are Cats Solid or Liquid', and 'The LitFest Launch Pad'. Ameera BuKadra and Maitha Al Khayat also have a wonderful talk for children about folktales.
Winners of the LitFest Writing Prize 2021 will also be declared by Luigi Bonomi, who'll be joining live from UK for the session.
This weekend presents workshops like 'Seven Drafts', 'Make Your Own Poetry Chap Book', 'Writing Book Blogs and Reviews', 'Writing Biography and Memoir', 'Find Your Voice', 'The Art of Plot Twist', 'Hala the Inventor', 'Getting Teamwork Right', 'Modern Retellings', 'Sensitive Stories', 'How to Start a Story', and 'Surviving the Aftershock'.
Check out the detailed schedule for 4, 5 and 6 February.
12 – 13 February
The last weekend of this season of the festival brings to you seminars about a diverse range of topics such as fashion, football, feminism, literature from different countries, and love life. Awards will be presented to winners of the adult age category of the Montegrappa Letter Writing Competition.
Children's writer Julia Johnson interacts with kids and speaks about her book 'Where Is Everyone?'.
There are a few workshops as well, like 'Designing Historical Fashion', 'Create Your Place', 'Writing to Self-Discovery' and 'Wikipedia Training', the last being free of charge. Others costs AED 150 to AED 200.
Emirates Airline Festival of Literature 2021 will culminate into 'The Festival Finale : The Next Chapter', where visitors can indulge themselves in poetry, music and dance, and and witness live performances by highly-esteemed artists including Lemn Sissay, Dana Dajani, Afra Atiq and Arqam.
Check out the detailed schedule for 12 and 13 February.