This article is reviewed regularly by Wego's editorial team to ensure that the content is up to date & accurate.
Updated June 2023
In the UAE, it is crucial to comply with all laws to avoid any negative consequences. Failure to adhere to the laws can lead to the imposition of fines, which will be linked to your Emirates ID card. It is important to note that unpaid fines will remain associated with your Emirates ID card until you settle all outstanding charges. Additionally, disregarding the laws may result in serious legal repercussions, such as travel restrictions or imprisonment.
Please keep reading the article below to find out how you can conveniently check Emirates ID fines online.
Emirates ID fine 2023
Emirates ID fine refers to a penalty or fee imposed for a violation of laws or regulations in the United Arab Emirates (UAE), which is associated with an individual's Emirates ID card. The penalty fees are applicable to all UAE nationals, GCC nationals, and expatriate residents. You can pay your Emirates ID fines online using a debit card or credit card.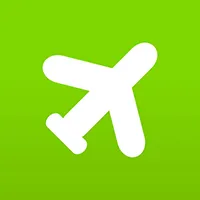 Book cheap flights with Wego
Emirates ID fine types
There are several types of fines and penalties related to the use of an Emirates ID:
late renewal/registration
damaged card
lost or stolen card
misuse of documents
unauthorized use
misrepresentation of information
unauthorized duplication
breaking traffic law
Emirates ID fine check
To inquire about your Emirates ID fine, you can consult multiple sources. Please carefully follow the provided steps for guidance.
Dubai police website
visit the official website of www.dubaipolice.gov.ae
click on the "Acces-Services" tab
select "Fines Inquiry and Payment" and Inquiry mode
fill in the important details such as plate details, license details, ticket details
click on "Inquiry" to view your fines
Abu Dhabi police website
visit the official website of Abu Dhabi Police.
click on the "Public Services"
select the "Traffic Fines Payment" option
log in using your Emirates ID.
the list of fines will appear. If any fines are due, they can be paid directly through the website.
Abu Dhabi mobile app
Log in by entering your Emirates ID number or your phone number
Register your vehicle details on the app.
The app will then display information about your fines, which can be viewed and paid directly through the app.
Customer service centers
You can visit a customer service center to check for fines. All you need is your Emirates ID or vehicle details to retrieve the information. Click here to find your nearest customer service center.
[Total:

124

Average:

4.8

]