This article has been reviewed by Wego's editorial team to ensure that the content is up to date & accurate.
Updated July 2023
Emirates launched a cutting-edge on-demand charter service specifically designed to offer transportation from Dubai to various cities in the Gulf region. The service utilizes a fleet of top-of-the-line Embraer Phenom 100EV twin-engine private jets, ensuring a seamless and luxurious travel experience for discerning travellers.
Continue to read as Wego dives into everything you need to learn more about Emirates private jets and charter flights.
Emirates private jet
Emirates has recently launched an exciting regional private jet and charter flight service called Emirates Executive, catering to individuals seeking short-haul trips within the Gulf region from Dubai World Central Airport (DWC). This exceptional service promises flexibility, convenience, privacy, and utmost comfort for travelers heading to various destinations in Saudi Arabia, Bahrain, Kuwait, Oman, and even within the United Arab Emirates.
With Emirates' new private jet and charter flight service, travelers can expect a premium travel experience from start to finish, making their Gulf region journeys unforgettable.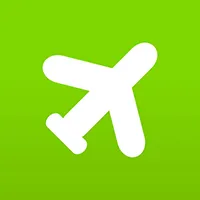 Book cheap flights with Wego
Emirates private jet
price
While Emirates has not released specific pricing details, the airline has indicated that costs will vary based on the destination city, the number of passengers, and any additional special requests. However, regardless of the specific pricing, Emirates has assured customers that every private jet and charter flight will have a selection of luxurious amenities and exclusive perks. 
The airline's subsidiary has been specifically designed to provide flexibility, convenience, privacy, and exceptional comfort to ensure an exceptional travel experience for all passengers. Check out the Emirates Executive official website to see current routes served by them. 
Check out the Emirates Executive's official website to see the current routes served by them.
Emirates private jet features
Personal space to relax
Image © Emirates Executive
Retreat into their own world in one of ten Private Suites, larger than those in premium First Class cabins. Slide the privacy doors closed and relax on fully flat-bed seats, surrounded by the comforts of a visitor's seat, ambient lighting, mini-bar, and a personal 32-inch screen for in-flight entertainment. Enjoy personal service in the Private Suite or stretch out to sleep with feather pillows and duvet and arrive at your destination feeling rested and refreshed.
Shower spa
If you are flying with Emirates Executive, rejuvenate mid-flight in the luxury Shower Spa and separate powder room. Finished in classic walnut and marble and stocked with fine linens, take some time to slow down the pace and indulge yourself. Soft bathrobes and a range of Sodashi luxury spa products are the perfect comforts to help them arrive refreshed and ready to take on the day.
Customised lounge area
Image © Emirates Executive
Customize your living space to suit their precise needs during the flight, whether they're traveling for business or with your family on a leisure trip. An expansive lounge area can be arranged as your own private restaurant, personal board room for conferences and meetings, or simply to relax in. The lounge sofas also convert into full-sized beds sleeping five guests, in addition to the ten Private Suites.
Personalised service
For customers in Dubai, Emirates' renowned chauffeur service will be at their service, ensuring a seamless transportation experience to and from the airport. Upon arrival, a dedicated representative will provide personalized assistance throughout the airport journey, ensuring every aspect is taken care of.
Upon reaching their destination, passengers will have access to a dedicated private terminal and lounge whenever available, offering a truly luxurious setting to relax and unwind. Additionally, expedited procedures for customs and immigration will be in place, ensuring a smooth and hassle-free transition upon arrival.
Emirates private jet fleet
Emirates has recently introduced a new private jet division featuring the use of Embraer Phenom 100EV business planes. These aircraft, designed with a passenger-friendly interior, offer efficient travel within the busy Gulf region.
The Phenom fleet comprises four-seater aircraft, making it an ideal choice for travellers seeking quick day trips or urgent meetings within GCC destinations. However, while this service poses significant competition for several light private jet operators, business travel trends in the UAE predominantly favour larger groups of ten or more travellers. In such a scenario, the demand tends to lean towards slightly bigger jets, such as the six- or eight-seater Phenom-100.
The airline's existing private division operates larger 19-seater planes, but adding smaller Phenom jets is expected to attract a broader customer base and enhance competitiveness against other light jet charter operators.
Emirates private jet uniform
Emirates introduced a stylish update to its crew uniform for the Emirates private jet service while still maintaining the iconic red and beige colour scheme. The new uniform comprises of a sleek red shift dress paired with a beige cropped jacket. While the red pill-box hat remains part of the uniform, the side veil has been removed, and a vintage-inspired neckerchief has been introduced.
Emirates private jet cabin crew
Emirates ensures that customers experience a seamless and personalized service from their door to the final destination, with special privileges at the airport and world-class assistance from the cabin crew. Passengers can relax and enjoy the exceptional treatment provided throughout their journey. Emirates dedicates its specialist, multilingual cabin crew to providing passengers with the highest personalized service on their private jets and charter flights. The airline prioritizes the comfort and privacy of its customers, offering options to drink and dine.
[Total:

142

Average:

4.6

]