This article is reviewed regularly by Wego's editorial team to ensure that the content is up to date & accurate.
Updated September 2023
Preparing for your journey with Emirates is an exhilarating step towards embarking on your travel adventure. Whether you're a seasoned frequent flyer or a first-time traveler with the airline, the Emirates ticket check process is a vital initial phase in ensuring a seamless and stress-free travel experience.
This pivotal step allows you to verify your booking details, confirm your flight information, and make any necessary adjustments to your itinerary. As you embark on your travel with one of the world's leading airlines, Wego discusses the Emirates ticket check process as the first step towards unlocking a world of comfort, luxury, and exceptional service.
Emirates ticket status check online
Emirates, one of the world's leading airlines, offers passengers a convenient option to check their tickets. Whether you're flying for business or leisure, Emirates strives to make the ticket check process seamless and hassle-free.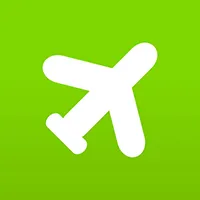 Book Emirates flights on Wego
Emirates ticket check by ticket number
Your ticket number is a 13-character code located near the upper section of your ticket, on the right-hand side. Typically, Emirates-issued tickets commence with the digits 176. You can also locate this number on your boarding pass.
Please note, however, that you cannot verify your Emirates ticket using only your ticket number. Emirates, much like other airlines, mandates the use of your booking reference (PNR or reservation number) in conjunction with your last name to access and authenticate your flight information. This additional step is essential to uphold the security and precision of the provided information.
Emirates ticket check by PNR/reference number
If you've received an e-ticket via email, your booking reference can be found as a six-character alphanumeric code following the 'BOOKING REFERENCE' field. On your flight coupon or ticket, the PNR (Passenger Name Record) consists of the first six alphanumeric characters printed on the right-hand side. Additionally, if you have an e-ticket from a travel agent, it may contain an additional six-character booking reference, which you can also utilize for online check-in at emirates.com.
To check your Emirates ticket with your PNR/reference number, please follow the steps below:
go to Emirates' 'Manage My Booking' portal
enter your last name
enter your booking reference
click on the 'Retrieve Booking' button
Once you have successfully completed the process of checking your Emirates ticket using your reference number, you will gain access to comprehensive details pertaining to your flight. This information encompasses the flight number, departure and arrival times, as well as your assigned seat number.
[Total:

122

Average:

4.6

]