This article has been reviewed by Wego's editorial team to ensure that the content is up to date & accurate.
Updated 28 September 2021
For non-European travellers, a trip to Madrid, Paris, London or Rome can't come soon enough. The thought of being able to visit the cultural and historical landmarks in these cities for the summer is nothing short of exhilarating. 
Fortunately, the wait is almost over. As summer approaches, numerous countries in the EU and the rest of Europe are easing their travel restrictions to accommodate fully vaccinated travellers from around the world.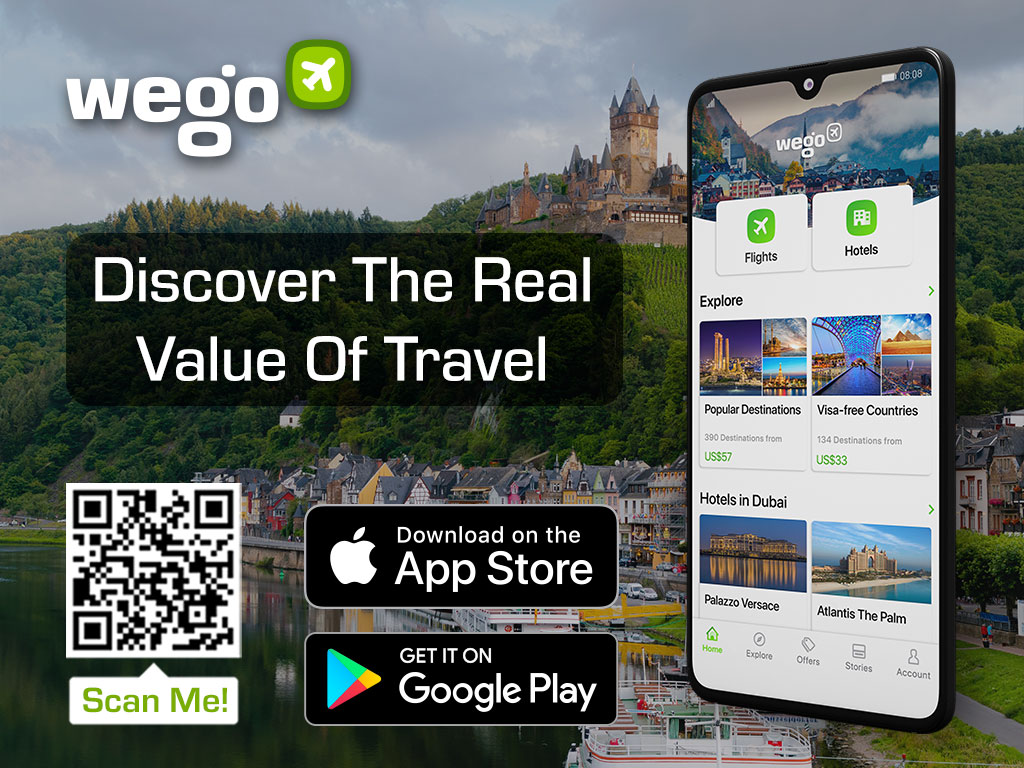 So if you're looking to once again indulge in exquisite European parks this summer, here are some countries you may be able to visit right now depending on your country of residence along with the latest rules and news for your next European excursion.
The United Kingdom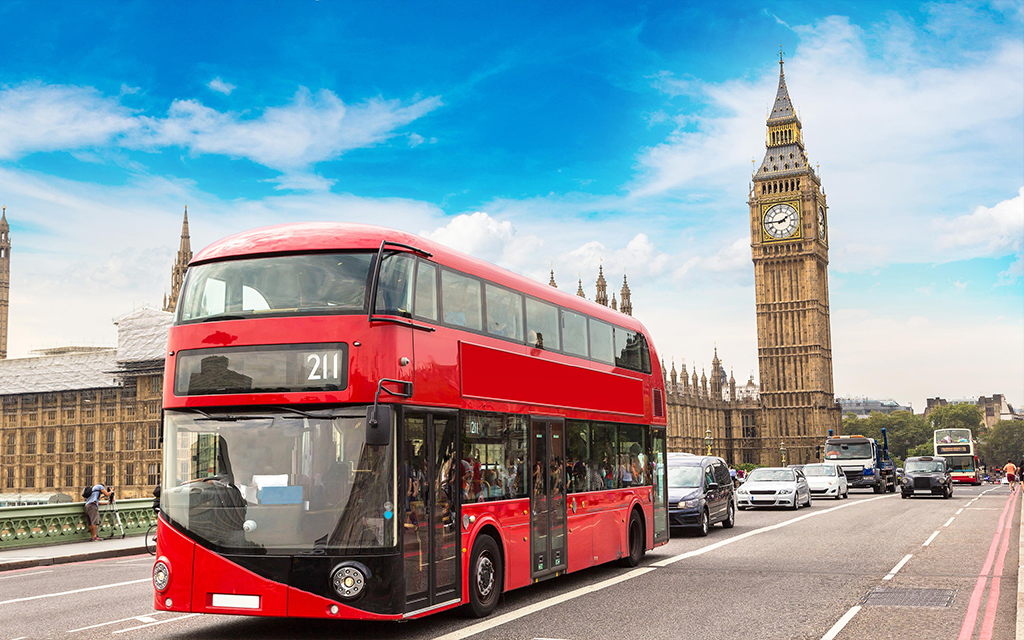 If you're looking to travel to the UK and are currently residing in one of the countries on the green list, you may just be eligible for entry. 
The countries are:
Anguilla
Antarctica/British Antarctic Territory
Antigua and Barbuda
Austria
Australia
The Azores
Barbados
Bermuda
British Indian Ocean Territory
Brunei
Bulgaria
Canada
Cayman Islands
Croatia
Denmark 
Dominica
Falkland Islands
Faroe Islands
Finland
Germany
Gibraltar
Grenada
Hong Kong
Iceland
Israel and Jerusalem
Latvia
Liechtenstein
Lithuania
Madeira
Malta
Monserrat
New Zealand
Norway
Pitcairn, Henderson, Ducie and Oeno Islands
Romania
Singapore
Slovakia
Slovenia
South Georgia and the Sandwich Islands
St Helena, Tristan de Cunha and Ascension Island
Switzerland
Taiwan
Turks and Caicos Islands
You must take a COVID-19 test on and before day 2 after you arrive. All arrivals must fill the passengers locators form. You do not need to quarantine unless the test result is positive.
The European Union
According to the recommendation, the following categories of persons should be allowed to travel into the EU under certain conditions:
vaccinated persons 
essential travellers
non-essential travellers from countries on the EU's list 
Vaccinated persons
If member states accept proof of vaccination to waive travel restrictions such as testing or quarantine, they should in principle lift restrictions on non-essential travel for third-country travellers who have received the last recommended dose of a vaccine approved by the European Medicines Agency (EMA), at least 14 days before arrival.
Member states may also lift the restriction on non-essential travel for persons who have received the last recommended dose of a vaccine having completed the emergency use listing process of the World Health Organization (WHO), at least 14 days before arrival.
EU Digital COVID Certificate
As of 1 July, all 27 member countries of the European Union have been effectively connected to the EU Gateway along with Iceland, Liechtenstein and Norway.  The EU Digital COVID Certificate (previously called the Digital Green Certificate) facilitates the safe and free movement of citizens within the EU and will eventually allow non-European travellers to safely visit the bloc and the continent.
Essential travellers 
Where travel restrictions continue to apply, the following categories of persons should be exempt:
EU citizens and their family members
long-term EU residents and their family members
Travel should also be allowed for travellers with an essential function or need, including:
healthcare and elderly-care professionals, health researchers
frontier workers, seasonal workers in agriculture, transport personnel and seafarers
highly qualified workers if their employment is necessary and the work cannot be postponed or performed abroad
diplomats, staff of international organisations, military personnel and humanitarian aid workers
passengers in transit
passengers travelling for imperative family reasons
persons in need of international protection or travelling for other humanitarian reasons
persons travelling for the purpose of study
Non-essential travellers from countries on the list 
The list of countries for which member states should gradually lift the travel restrictions is reviewed and, where appropriate, updated every two weeks. Non-essential travellers from countries on the list are allowed to travel into the EU. The Council of the EU agreed to open a handful of third-country travellers, whose residents will be permitted to the European Union and Schengen Area by the Member States.
The Council recommends to the Member States to remove the entry ban on non-essential entry for the residents of the following third countries: 
Australia
Canada
Chile 
China (subject to confirmation of reciprocity)
Jordan
Kuwait
New Zealand
Qatar
Rwanda
Saudi Arabia
Singapore
South Korea
Ukraine
Uruguay
Travel restrictions should also be gradually lifted for the two special administrative regions of China:
Under the category of entities and territorial authorities that are not recognised as states by at least one member state, travel restrictions for Taiwan should also be gradually lifted.
All 27 member countries of the EU have agreed on a plan to reopen their borders for vaccinated travellers as well as travellers from countries that are deemed successful in mitigating the COVID pandemic. The criteria being:
countries with a new case rate of less than 75 per 100,000 in the past 14 days

countries with high rates of vaccination
countries must agree to a reciprocal agreement with the EU
Germany
Entry from any other country for any purpose (including visits and tourism) is only possible for fully vaccinated people. The traveller must have received the last vaccination dose that is necessary for full vaccination at least 14 days before the date of travel. For people not yet vaccinated entry from other countries is only possible in exceptional cases and is conditional on there being an urgent need. 
Vaccinated travellers will be able to enter Germany under existing German visa regulations and are required to register at www.einreiseanmeldung.de prior to departing. Registration also includes uploading proof of vaccination against COVID-19 with a vaccine approved by the European Medicines Agency (EMA). The vaccines are Pfizer-BioNTech, Moderna, AstraZeneca and Johnson & Johnson. A period of at least 14 days must have elapsed since receiving the last vaccine dose.
Upon entering Germany, travellers aged twelve years or older must hold proof of the following:
Entry from an area of a variant of concern: negative COVID-19 test result. Proof of a full COVID-19 vaccination or proof of recovery from the infection is not sufficient.
Entry from any other Country or area: a negative COVID-19 test result, proof of a full COVID-19 vaccination or proof of recovery from an infection.
Travellers must also print out their proof of vaccination and carry it with them on their travels.
Switzerland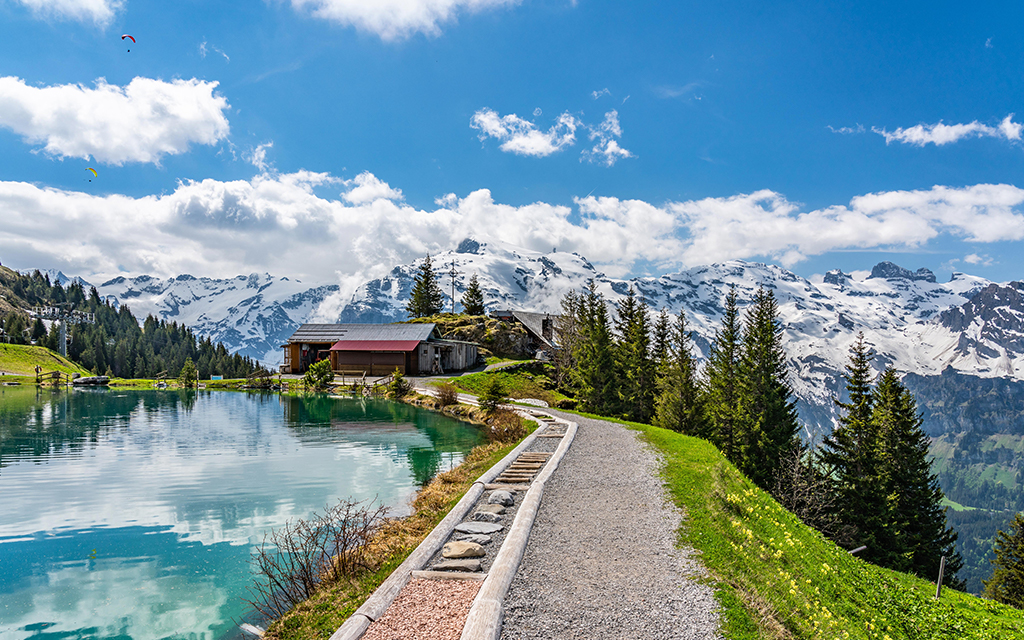 Fully vaccinated travellers will be able to enter Switzerland without any quarantine and pre-testing measures. They must have received vaccines authorized by the European Medicines Agency (EMA) or one of the vaccines included in the WHO's Emergency Use Listing. These include the Pfizer BioNTech, Sinopharm and Oxford/AstraZeneca vaccines. The "EU Digital COVID Certificate" of the EU is also recognised in Switzerland. You can thus enter Switzerland with the certificate.
All incoming travellers will have to fill the entry form-  swissplf.admin.ch.
Iceland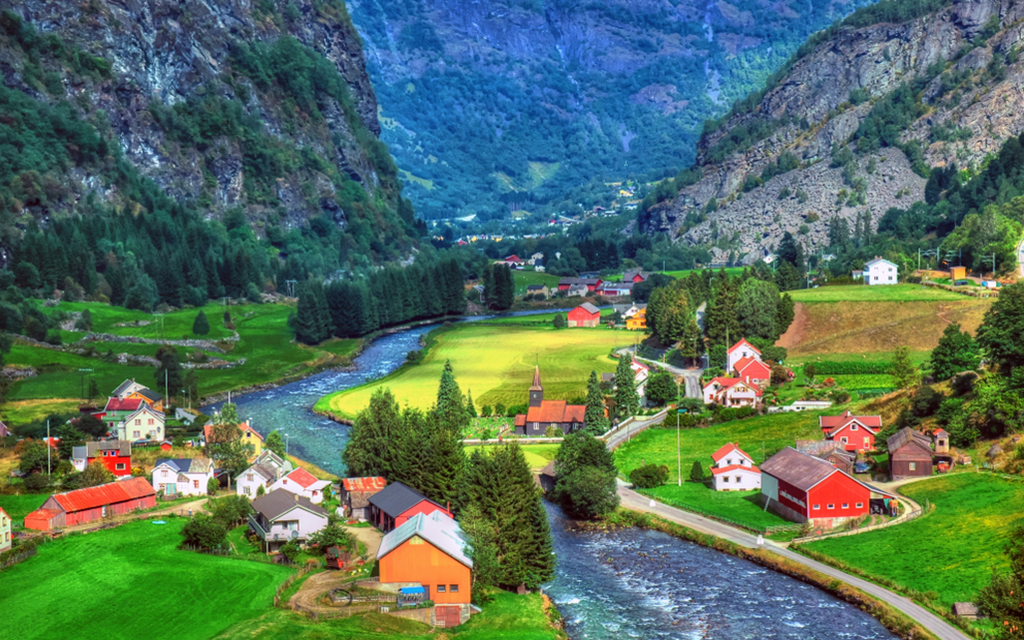 Icelandic authorities require that the travellers arriving from the EU, Schengen Area and safe third countries present one of the following documents:
Vaccination certificate against COVID-19
Recovery certificate
A negative PCR test not older than 72 hours or 24 hours for antigen test
All travellers arriving in Iceland, regardless of their vaccination status, are required to fill out an entry form and, from provide a negative test taken within 48 hours before reaching the country. 
To be exempted from the quarantine requirement, passengers with a valid recovery or full vaccination certificate must present a negative PCR (not older than 72 hours) or antigen test (taken less than 48 hours of departure). If the test isn't presented and 14 days haven't passed since the passenger has received the second shot of the COVID vaccine (or the single shot for Janssen vaccine), a mediate PCR test upon arrival to Iceland is required. The passenger should remain quarantined until the test result is issued.
Norway
The Nordic country's authorities have introduced the three-phase plan through which Norway will gradually remove its entry bans that affect travellers from other countries. 
From September 25, entry restrictions for travellers from the European Economic Area, Schengen Zone, the United Kingdom, Switzerland, as well as travellers from countries included in the purple list that consists of territories that have recently reported low rates of COVID-19 infections have been lifted. The entry quarantine requirement has been lifted for travellers coming from territories that pose a medium risk in terms of COVID-19 infection, known as the orange group.
Children under age 18 are also exempted from quarantine requirements, while adult travellers can terminate their mandatory quarantine by presenting a negative result of the PCR test on the third day of their arrival. Norway's government has also announced that the hotel quarantine rule has been removed as a requirement; however, it will serve as an option for those who do not have another suitable self-isolation location.
Fully vaccinated travellers are exempted from testing and quarantine requirements.
Other European countries currently open
Albania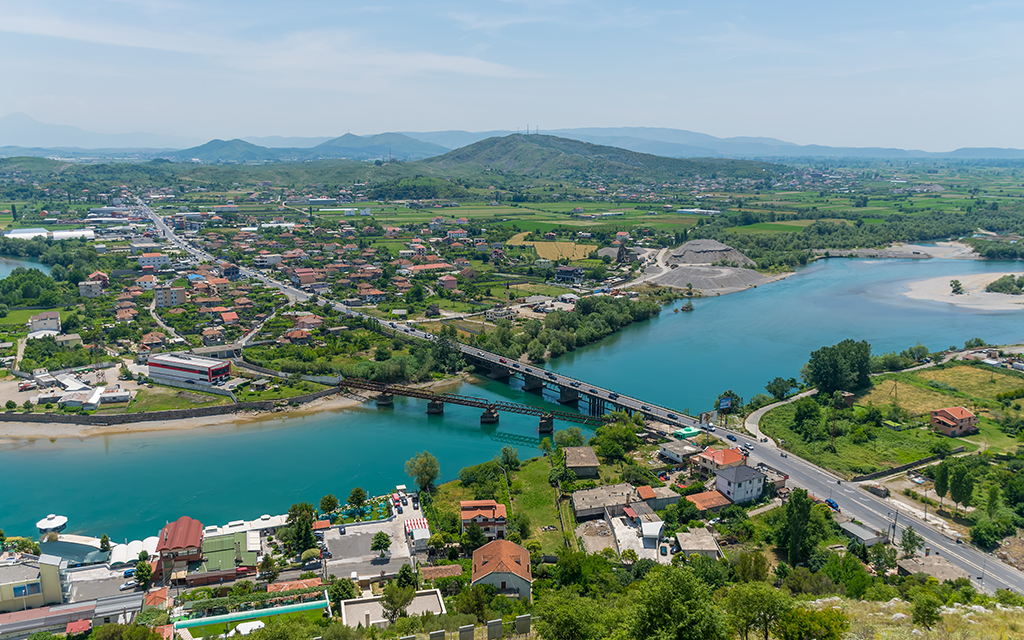 Albania is not applying any travel restrictions for international arrivals. However, increased screening measures and the presence of medical personnel are in place when entering Albania. There is no requirement to quarantine when arriving in Albania, however, quarantine may apply in specific cases when ordered by health authorities.
Andorra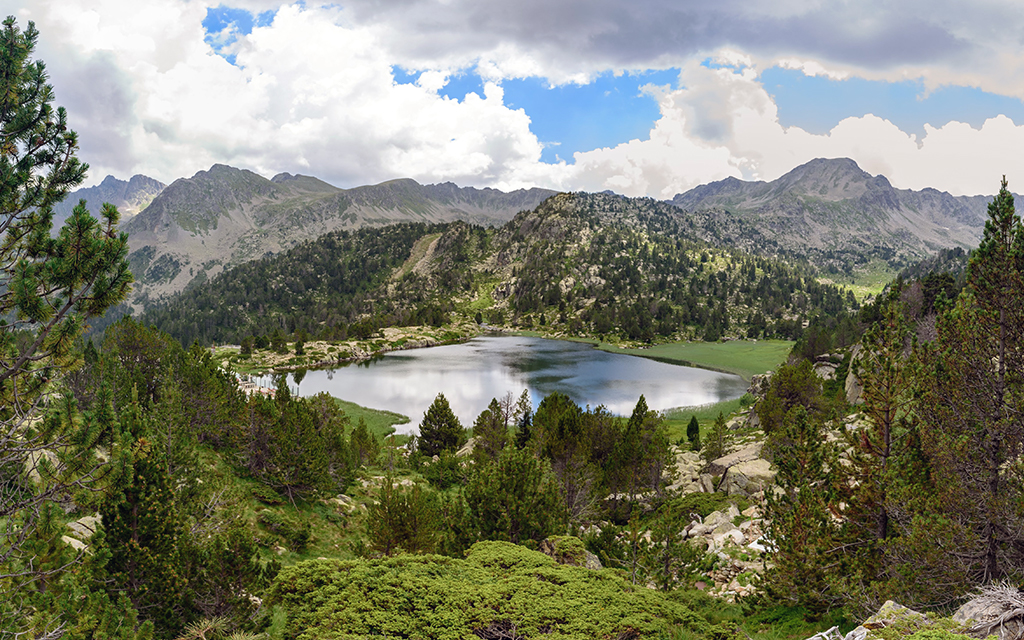 Everyone travelling to Andorra is exempt from having to serve quarantine. All tourists planning to spend three or more nights must have a negative test result issued within 72 hours before arrival.
Only anyone travelling to Andorra from Brazil, South Africa or India must be quarantined for a period of 14 calendar days and must present a negative result of a diagnostic test taken 72 hours before arriving in Andorra.
Austria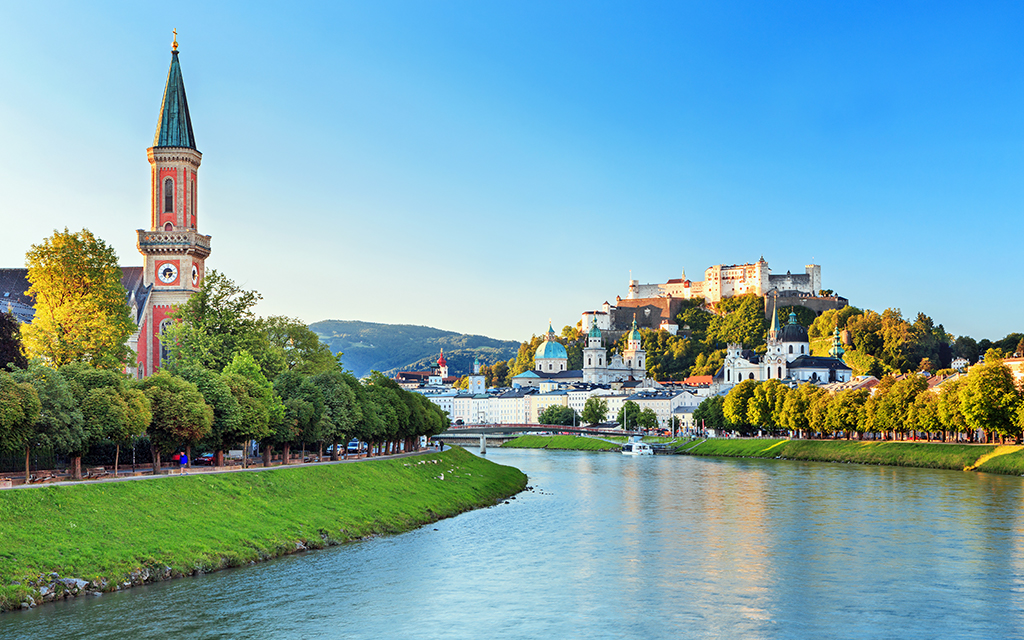 Travellers who have exclusively been to a "country or territory with low epidemiological risk" (listed here) in the past 10 days may enter Austria without quarantine or pre-travel-registration if they provide upon entry a certificate of vaccination, a certificate of recovery or a negative COVID-19 test result. 
Travellers who have been to an "area of variants of concern" in the past 10 days are not allowed to enter Austria. Areas of variants of concern as of now are: Brazil, Chile, Costa Rica, Suriname and Zimbabwe.
Belgium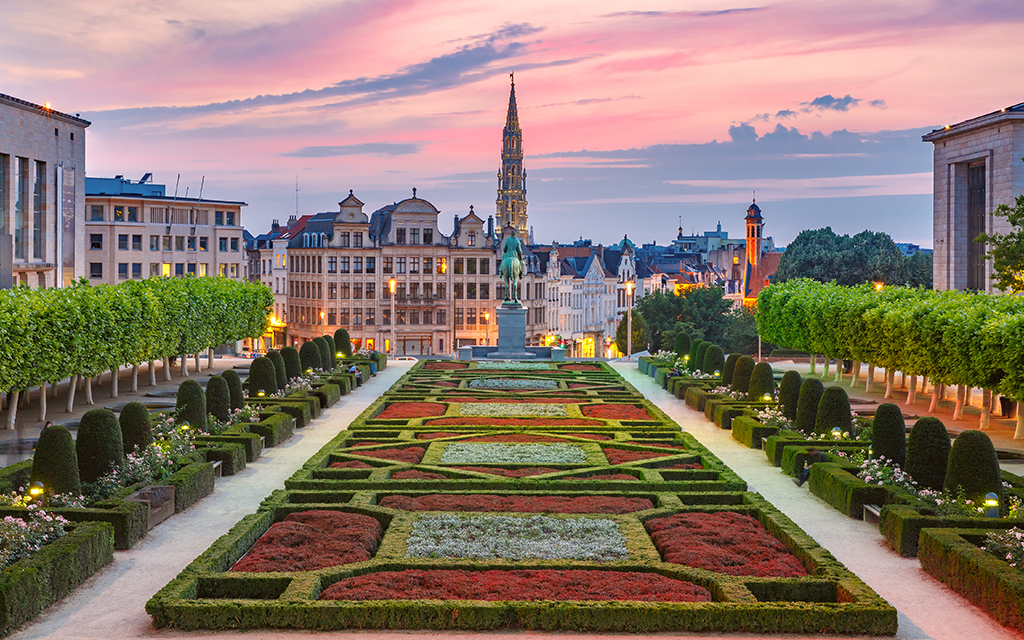 Belgium is allowing fully vaccinated travellers arriving from the EU safe third-country entry into its borders. Belgium is also allowing countries from its own green and orange list entry. To find out which countries belong on what list, please do consult the following link.  
Bosnia & Herzegovina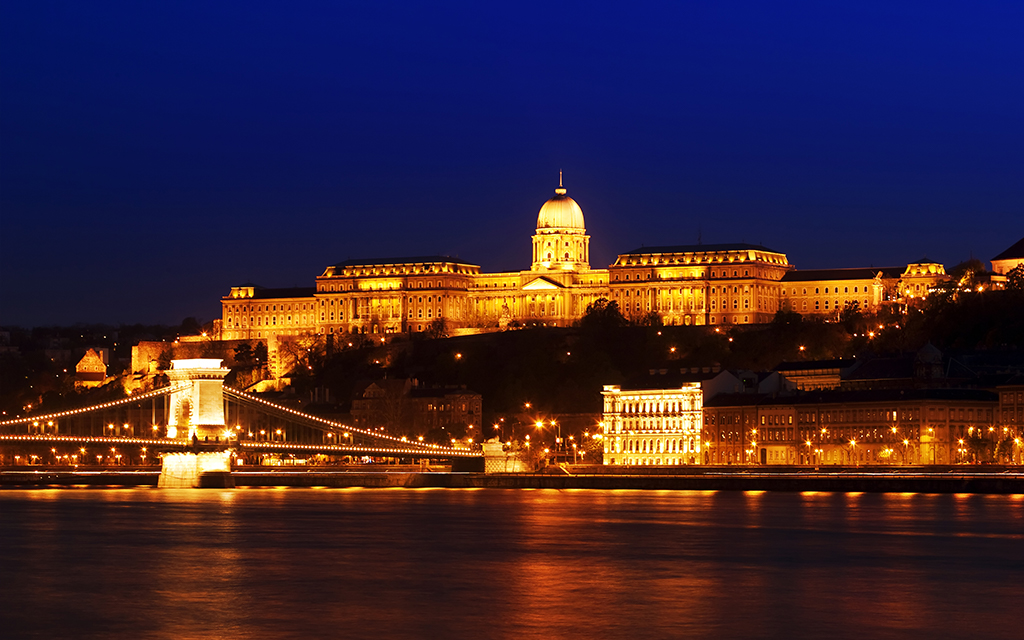 Bosnia & Herzegovina is open to all international travellers who are in possession of
A medical certificate with a negative Coronavirus (COVID-19) PCR test results issued at most 48 hours if coming from Europe and not older than 72 hours if arriving from other countries (including the United States)
A COVID-19 vaccination certificate showing full vaccination completed 10 days prior to arrival.
A doctor's certificate of COVID-19 recovery in the period 10 to 180 days prior to arrival. before arrival.
No quarantine measures are applied.
Bulgaria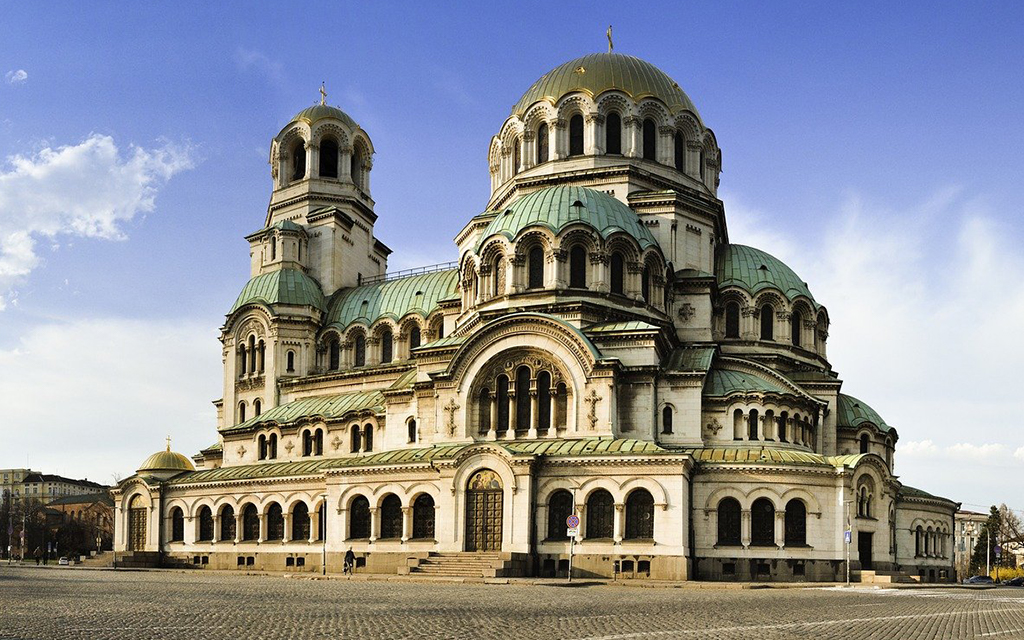 All fully vaccinated travellers are allowed into Bulgaria regardless of nationality or country of departure. For the unvaccinated, Bulgaria is implementing its own colour code system determining which travellers may or may not enter the country.
As it stands, travellers from 97 countries are allowed to enter Bulgaria with a negative PCR test taken 72 hours prior (from 57 of these countries, an antigen test is also allowed). This includes the US, Russia, the UK and most of the EU.
Croatia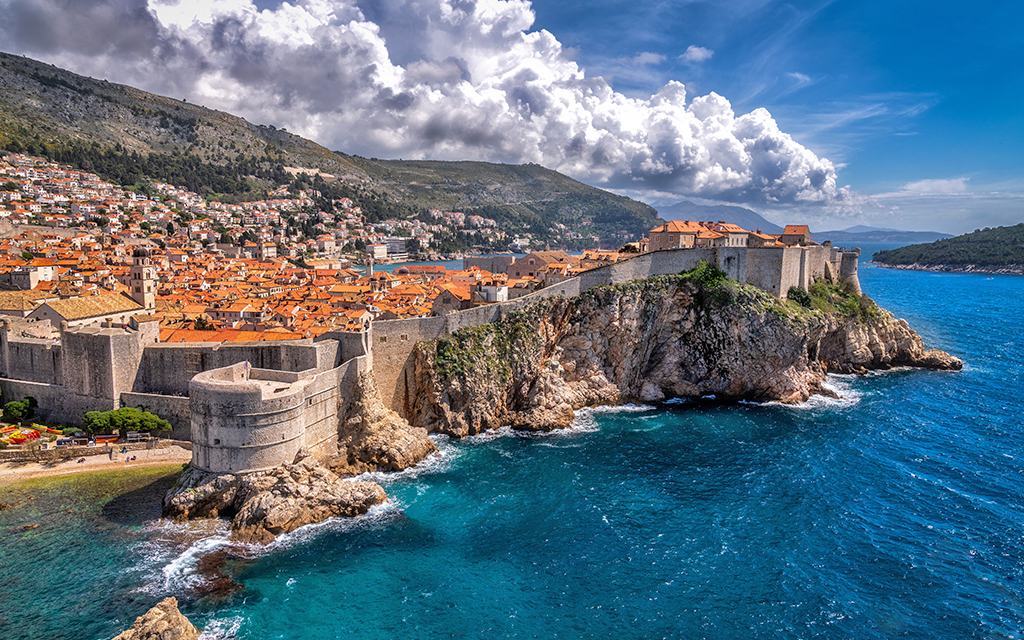 Those who have been fully vaccinated (the final dose must be administered at least 14 days before arrival) and those who have recovered from the coronavirus infection are now welcome to visit Croatia. Those who can produce a negative COVID-19 test result within 48 hours of arrival are also welcome. People who were diagnosed with and recovered from COVID-19 no more than 180 days prior to arrival can enter Croatia. Children under seven years of age are exempt.
Cyprus
Travellers from countries on Cyprus's green-category list will not be required to quarantine nor to produce a negative test result.
The travellers from the orange-list countries are required to present a negative PCR test result that has been taken within 72 hours before entering Cyprus.
However, as of 13th September 2021, the unvaccinated and unrecovered travellers arriving from Austria and Croatia will be subject to the double testing rules and the quarantine requirement.
Such a decision was announced after the two countries had been moved from the orange category to the red category due to the increased COVID-19 infection cases detected recently.
Cyprus's red-list countries are required to undergo COVID-19 testing within 72 hours before departure and undergo another test upon arrival in Cyprus. Travellers are also required to remain self-isolated until the result of the second test is out.
Estonia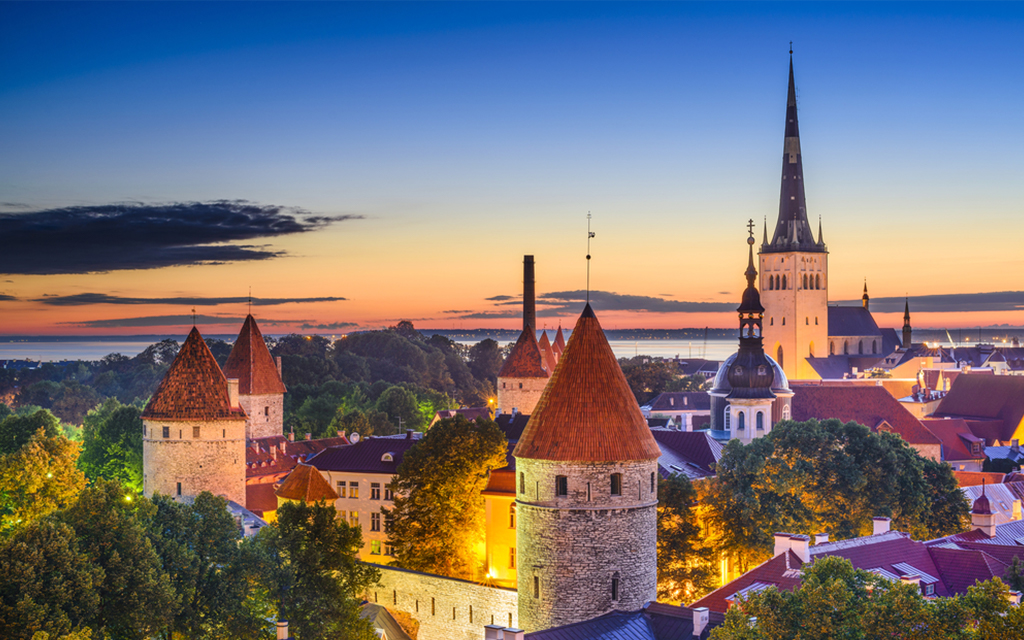 Estonia, one of the pioneering countries of the travel bubble, is now open to all tourists who have been vaccinated. The country recognizes all vaccines produced by the nine worldwide producers and not just the ones authorized by the European Medicines Agency (Pfizer/BioNTech, AstraZeneca and Moderna).
Georgia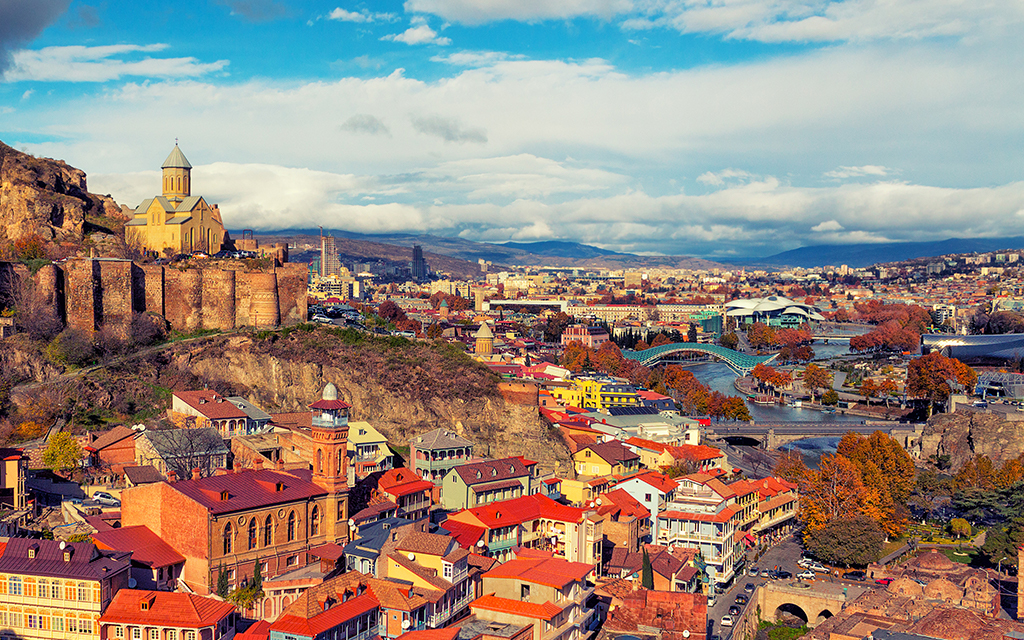 Fully inoculated travellers are welcome to visit Georgia via international flights. Citizens of all countries, travelling by air from any country may enter Georgia if they present the document confirming the full course (two doses) of any COVID-19 vaccination at the border checkpoints of Georgia. Travellers who have not been vaccinated will need to complete an application form and produce negative results from a Covid-19 PCR test result taken within the past 72 hours.
Greece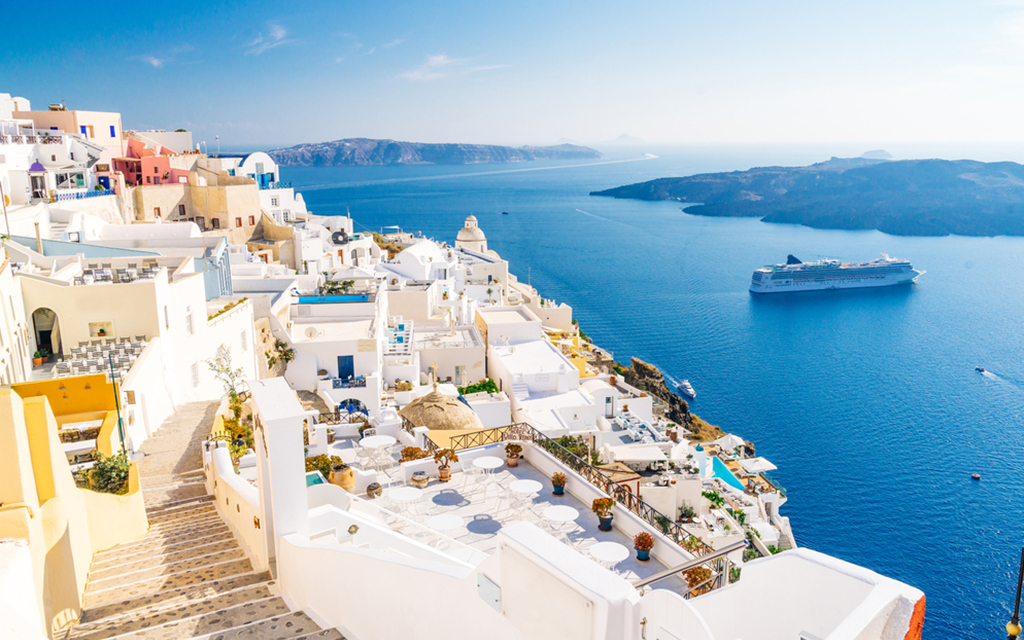 Greece allows arrivals from many countries to enjoy quarantine-free visits with or without vaccination. Vaccinated travellers are required to present a certificate stating they have been fully vaccinated or have a valid negative test. Arrivals must also fill out the Passenger Locator Form (PLF) no later than 23:59 (11.59 PM) of the day before arriving in Greece.
Iceland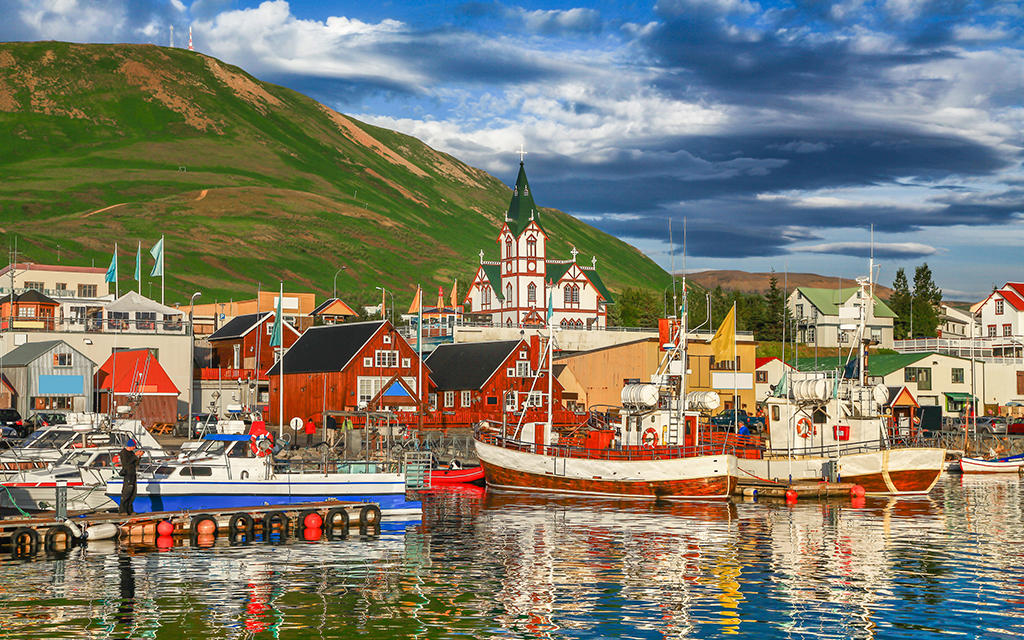 Iceland has allowed all vaccinated travellers to visit the country even those from outside the European Economic Area (EEA) and Schengen Area. This providing that said travellers are able to produce a valid vaccination certificate detailing which vaccine was administered, who the issuer was and the batch number of the vaccine.
Malta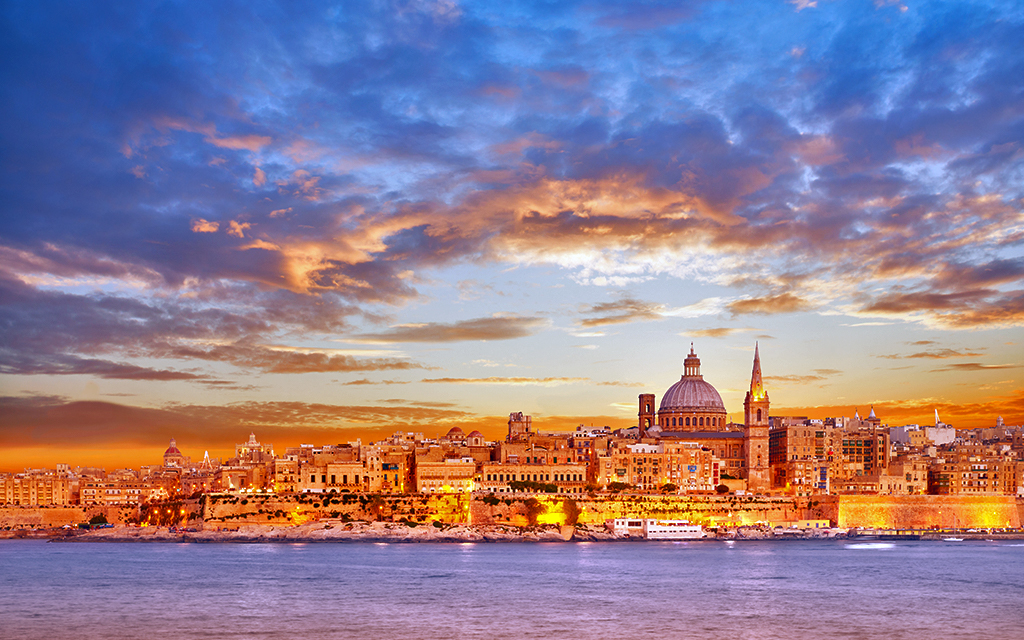 The Mediterranean country is planning to open its beaches and medieval castles to fully vaccinated travellers at least 14 days prior to arrival. Eligible travellers will be able to skip quarantine and further testing requirements.
All passengers are required to present a completed Public Health Travel Declaration and Passenger Locator Form ​(PLF) or the Digital Passenger Locator Form accessed from https://app.euplf.eu​ 
Montenegro
If you received the final dose of a coronavirus vaccine at least seven days before arriving in Montenegro, you can enter the country without a negative test. Travellers must present either a negative PCR test from the previous 72 hours or proof that they received the second dose of a vaccine more than seven days before their arrival.
Turkey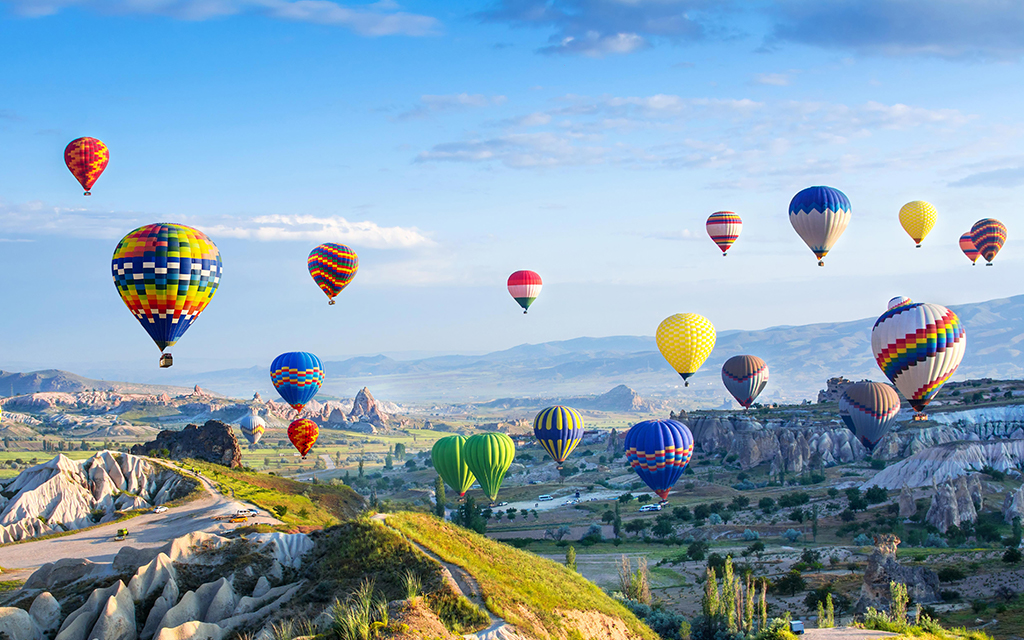 Travellers will be granted entry to Turkey as long as they meet the Turkish immigration rules. Passengers arriving in Turkey from another country but have been in Brazil, South Africa, Nepal or Sri Lanka in the last 14 days shall be stipulated to submit a PCR test with a negative result taken within a maximum of 72 hours before arrival. Such passengers shall be taken under quarantine for 14 days in locations to be determined by the governorships. Travellers from Afghanistan and Pakistan, Bangladesh and India will undergo 10 days of quarantine.