This article is reviewed regularly (on a monthly basis) by Wego's editorial team to ensure that the content is up to date & accurate.
Last updated 9 November 2020
Several European countries have tightened coronavirus restrictions as authorities across the continent strive to slow a rapid surge in infection cases threatening to overwhelm health systems.

We've gathered the available information on lockdowns currently being imposed by the governments of Europe's major countries.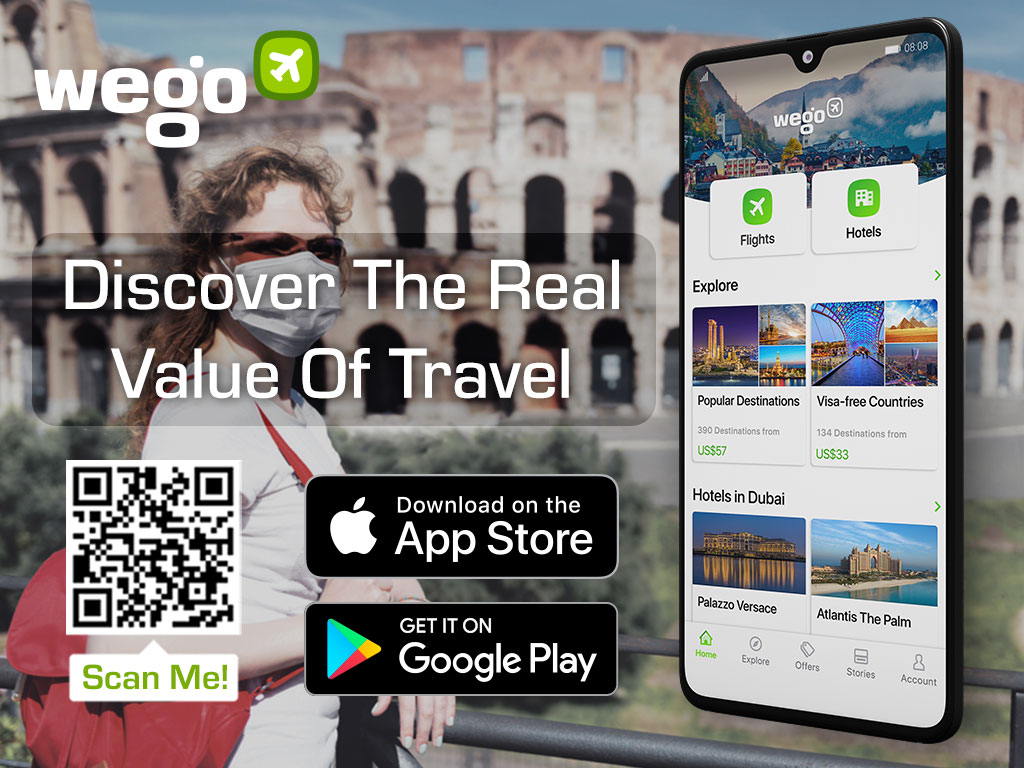 The United Kingdom
Lockdown details for England (5 November – 2 December):
Citizens must stay at home unless it is for work, fulfilling legal obligations, volunteering, essential purposes like grocery shopping, education and child care, medical reasons, harm and compassionate visits, or events such as funerals or individual prayers.
While meeting people socially is advised against, you may visit people who are in the same support bubble. A support bubble is a close support network of two households with only one adult in the home (also known as a single-adult household). Once you become a part of the support bubble, you must not change who is part of it. Try to avoid traveling far away with the country to create the bubble.
Non-essential retail, such as clothing and homeware stores, hospitality venues such as cafes, restaurants, and pubs, accommodation such as hotels, hostels, and campsites, leisure and sports facilities such as gyms, swimming pools, tennis and basketball courts, entertainment venues such as theatres, concert halls, and museums, and other businesses must close or restrict how they provide goods and services.
Most public services, including NHS and medical services, Passport and Visa Services, etc. are to remain active. So, you may leave home to visit them.
Overnight staying in a second home or caravan is not allowed.   
Lockdown details for Wales (23 October – 9 November):
People are required to stay at home, except for very limited purposes for which they will be permitted to go out.
You shouldn't visit other households or meet other people you do not live with.
Certain non-essential businesses and venues, including bars, restaurants and most shops must close.
Secondary schools can provide learning online only for the week after half-term, other than for children in years seven and eight. Primary schools and childcare settings may remain open.
Face coverings are still mandatory in the indoor public spaces (subject to certain exemptions and exceptions), including on public transport and in taxis.
Non-compliance could lead to criminal proceedings or a fine of £60 or even £120 for the second breach.
Meanwhile, Scotland has adopted a 5 Level protection strategy (levels 0 to 4) to arrest the spread of the virus. Depending on which level your area of residence falls into, the restrictions vary.
Entertainment centers like casinos, music venues and theatres, as well as stadium can reopen in Level 1 with restricted numbers; cinemas, bingo halls and amusement arcades are open in level 2; all these centers are prohibited from reopening in Level 3. As was the case since 25 September, people must not visit other households indoors throughout Scotland, regardless of the level.  
In Northern Ireland, new guidelines were introduced on October 16 which are to remain in effect for four weeks. People from one household must meet indoors in private homes unless they are in a bubble agreement or are family members. In all other cases, overnight stays at a different location are also prohibited.
Up to 15 people can meet outdoors and indoors (private homes not allowed) with social distancing. Unless it's for work, education and other essential purposes, travel is not allowed. Hotels and other hospitality businesses can operate in a restricted manner.  
Find out more about UK travel restrictions and reopening here.
Republic of Ireland
On 22 October, the Republic of Ireland reverted back to its level 5 coronavirus restrictions, with some of the details as follows:
The level 5 restrictions are projected to last for six weeks. However, they will be reviewed after four.
People are strongly encouraged to stay and work at home.
No social or family gatherings are allowed in homes or gardens but people can meet outdoors with one other household, for example to exercise, but only within 5 km (about three miles) from home.
Numerous non-essential shops and hairdressers have been ordered to close. Bars, pubs and restaurants are permitted to provide takeaway services.
Weddings and funerals are limited to 25 and 10 people respectively.
Schools and creches are allowed to remain open.
France
A nationwide lockdown was imposed from October 30 and will continue until December 1. The restrictions prevent residents from leaving their homes apart from essential purposes such as shopping for daily goods, medical visits or work. Visiting relatives or going for a walk or exercise not too far from their homes are allowed for a maximum of one hour only.
Additional details as follows:
Schools and offices remain open but with stricter hygiene rules being imposed. Everyone age six and above are required to wear masks in public.
Work from home is encouraged wherever possible.
All public services and factories remain open although restaurants and shops dealing with non-essential goods are to remain closed for at least two weeks.
Permits are required for residents looking to leave their homes. Note that the permits differ depending on the purpose of the trip and residents must carry printouts or handwritten versions of the permit.
Germany
Germany has announced a month-long partial lockdown starting from 2 November to 2 December 2020. The restrictions extend to the following:
Restaurants and bars will close, except for take-away
Large events will be cancelled again
Unnecessary travel is strongly discouraged
Overnight stays in hotels for tourism purposes is banned
All those who can work from home should do so and employers should ease a transition into working from home
Meetings in public will be restricted to just two households of up to 10 people in total.
Entertainment facilities such as theaters and cinemas will be closed
Public recreation centers such as swimming pools, gyms and saunas will be closed
No crowds at sports events
However, the following activities remain open:
Schools and kindergartens will remain open
Church services and protests will be allowed to continue due to constitutional concerns
Nursing home residents will be allowed to receive visitors
Shops will remain open, with one customer allowed per 10 square meters (108 square feet)
Borders remain open
Italy
Italy has adopted a tricolor confinement framework projected to start from the 5th to the 30th of November to avoid imposing a general lockdown on the country as a whole. The three colored tiers are, yellow, orange and red, with the regions classified as red subject to rigid containment.
Red zone regions have been ordered to temporarily close down their restaurants, bars and most shops. Only factories and essential services are allowed to remain open.
Orange zones essentially see shortened opening times for restaurants, bars and other entertainment venues. While there are no additional restrictions apply to yellow zones apart from the general health restrictions.  
Across the country, a national curfew from 10 PM to 5 AM is in effect. Schools have pivoted towards remote learning with museums and shopping malls closed on the weekends.
Gatherings in general have been banned as residents are strongly advised to only leave their immediate areas for work, study or health reasons. Masks are to be worn at all times in public spaces.
Spain
A state of emergency has been declared by the government on 25 October until possibly the month of May 2021.
Among others, the state of emergency entails the imposing of a curfew from 11 PM to 6 AM in all regions except the Canary Islands.
The curfew allows exceptions for commuting to work, buying medicine, and caring for elderly and young family members.
Public and private gatherings are limited to six people.
Greece
As of 7 November, residents of Greece are subject to a Level 3-grey status for the next three weeks. The restrictions necessitate residents to acquire permission to leave their homes from the authorities via SMS. Residents are required to indicate by SMS the reason and the time for the trip and to wait until they are green lighted by the authorities, also by SMS.
The three-week lockdown does not apply to supermarkets, grocery stores, gas stations, dry cleaners and pet stores. Primary schools and nurseries remain open, but secondary schools and universities are required to adopt remote learning protocols. 
Finally, residents will not be able to move from one region to another for the next three weeks other than for essential purposes.
Denmark
Following the discovery of coronavirus outbreaks among bred minks, which involves a mutated strain transmissible to humans, Denmark is tightening the screw for residents in its northern regions.
The Danish fur industry has been ordered to cull some 17 million animals. Meanwhile, new restrictions have been announced as follows:
Restaurants in these affected areas are closed to diners
Public transportation within the region are shut down
Gatherings are largely limited to 10 attendees
Colleges are instructed to switch to online classes with a few possible exceptions
Norway
Starting from 10 November, Norway will endure yet another lockdown for the next three weeks. Bars and restaurants will no longer be able to serve alcohol after midnight, and places holding a liquor license cannot admit anyone after 10 PM. Gyms, cinemas, theaters and swimming pools will be required to close their doors to patrons and remote learning will apply to high schools in Oslo as well as other regions.
Portugal
Lockdown restrictions in Portugal have been put in place in 121 municipalities across Portugal since 4 November. Leaving home for work, school and other essential trips are the only permitted trips until the next reassessment period arrives in two weeks.
Other details include:
Masks are compulsory in outdoor spaces, for everyone aged over nine.
Movement between Portugal's municipalities are prohibited.
Commercial establishments must close by 11 PM and there is a ban on selling alcohol in shops and petrol stations after 8 PM.
Alcohol consumption is banned in public places unless it comes with a meal.
Gatherings are limited to a maximum of five people.
The Netherlands
From 4 to 18 November, the following restrictions apply in the Netherlands:
No dining in at Bars, restaurants and coffee shops. Takeaways only
Alcohol sale is not permitted after 8 PM in restaurants. Residents are not allowed to drink alcohol in public after that time.
All businesses and shops, apart from supermarkets, must close by 8 PM.
Staying and working from home are strongly encouraged.
Gatherings in public are temporarily banned.
Wearing masks are mandatory on public transport, shops and other public indoor spaces.
Schools, gyms, swimming pools and saunas remain open. Residents under the age of 18 may continue to engage in amateur sports.
Museums, theaters, cinemas, zoos and amusement parks are ordered to temporarily close.