It's one of the most visited cities in Australia, but you want to go beyond the icons and experience its true essence, right? We'll show you how to enjoy Sydney like a Sydney-sider.
Between the city and the deep blue sea
Sitting right beside the Opera House and deep blue harbour, the Royal Botanic Garden spreads over 30 hectares, reaching right up to the city. On the weekends, the gardens are scattered with Sydney-siders enjoying picnics, playing sport, or just snoozing under a huge eucalyptus tree.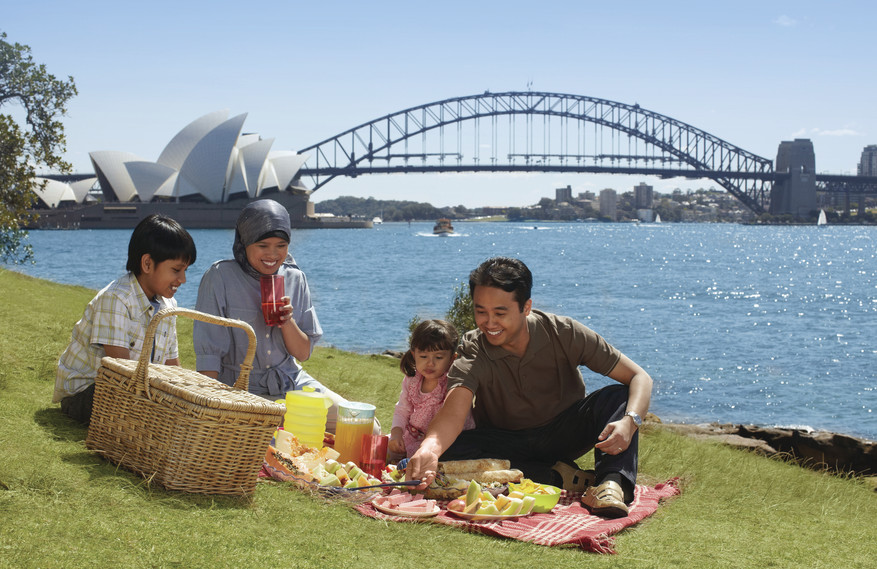 These aren't your average manicured gardens. Established in 1816, it's home to around 8,900 plant specimens, with a collection of plants from around the world, as well as Australia and the South Pacific.
There are almost 4,000 trees in the garden, as well as Australia's oldest street trees planted in 1816. It also contains the oldest collection of dried plants in the Herbarium of NSW, with samples collected by Sir Joseph Banks during the voyage of the Endeavour in 1770.
As you wander through you'll notice how each plant is named, and arranged not just for visual beauty, but as one of the best educational displays of plant species you're likely to ever see. Along with around 50 pieces of sculpture, Australia's indigenous community is shared through Cadi Jam Ora: First Encounters, an award-winning garden display which represents the Aboriginal cultural heritage of the garden.
On Fridays you can take a guided Aboriginal Heritage Tour and discover more about the diverse and unique history and culture of the Indigenous people of Sydney.
Fine dining Sydney style
Sydney locals are passionate foodies and there's been a long, friendly rivalry of who does fine dining best between Melbourne and the NSW capital. The winners are the diners of course and Sydney has seen a delicious growth in the number of daring culinary specialists who experiment with food fusion and the art of cooking.
There's so many dining experiences to choose from, but try Handa Opera on Sydney Harbour, or Dine at Quay, with great harbour views and the reputation as one of the finest restaurants in the world.  Also the famed Rockpool which has redefined modern Australian cuisine.
There's no shortage of great places to eat, but a local favourite must include a Sunday pub lunch. Sydney's heritage public houses, which are basically small rooms above a cosy restaurant with a large bar, are a piece of Australia's history. The friendly pub culture is alive and very well in Sydney. Take a trip to the city inner-western suburbs of Surry Hills, Newtown, Balmain or the historic Rocks area, and drop in for a hearty lunch washed down with a drop of local beer.
Pub food has come a long way and menus risen above the usual steak and chips, although a meat pie is a must, and steaks are still great. There's nothing quite like the atmosphere of a local Aussie pub though, which is a must to experience.
Take me to the ocean
Sydney's coastal beaches are as iconic as the giant bridge that crosses its harbour. On weekends, especially in summer, Sydney-siders flock to the coastline to swim, surf, or just take in the scenery while enjoying a relaxed lunch at one of the many fine restaurants or cafes, or even take-away fish and chips on the sand.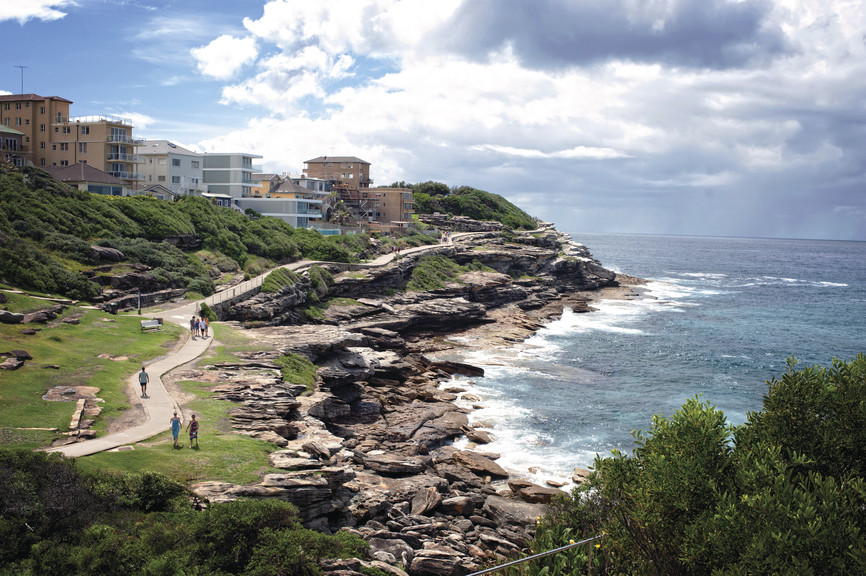 Public transport, either bus or ferry, reach most of Sydney's great beaches, from Palm Beach to the north and a stroll around the historic Barrenjoey Lighthouse, to the spectacular walk along the Bondi to Coogee Beach trail. A beach day is a favourite local pastime.
Mountain bliss
Just a couple of hours drive from the city centre, the incredible Blue Mountains National Park is a touch of Australian native bushland, in a dramatic mountain setting. Always a few degrees cooler, in summer it's a welcome escape for locals from the heat, and in winter, a delightfully crisp adventure.
Getting its name from the blue hue that the thousands of eucalyptus trees release into the air, tiny quaint townships with tea houses and views are scattered throughout. There's loads of easy walking trails or extreme opportunities for abseiling and mountain biking for the adventurous. The Three Sisters rock formation is a popular spot to take in the giant peaks and valleys, and a visit to the Jenolan Caves where you can see ancient stalagmite formations are a must.
Grab yourself a great airfare deal here and go hangout with the locals in Sydney
All images courtesy of Tourism Australia