This article is reviewed regularly (on a monthly basis) by Wego's editorial team to ensure that the content is up to date & accurate. 
Updated 3 September 2021
As part of the integrated Saudi Vision 2030 initiative, the Kingdom is set to host its first-ever Formula 1 Grand Prix; an international auto racing championship considered by many as the world's most prestigious and celebrated motor sporting event.  
The Kingdom is pulling out all the stops in its bid to ensure a successful hosting of the Formula 1 Saudi Arabia Grand Prix.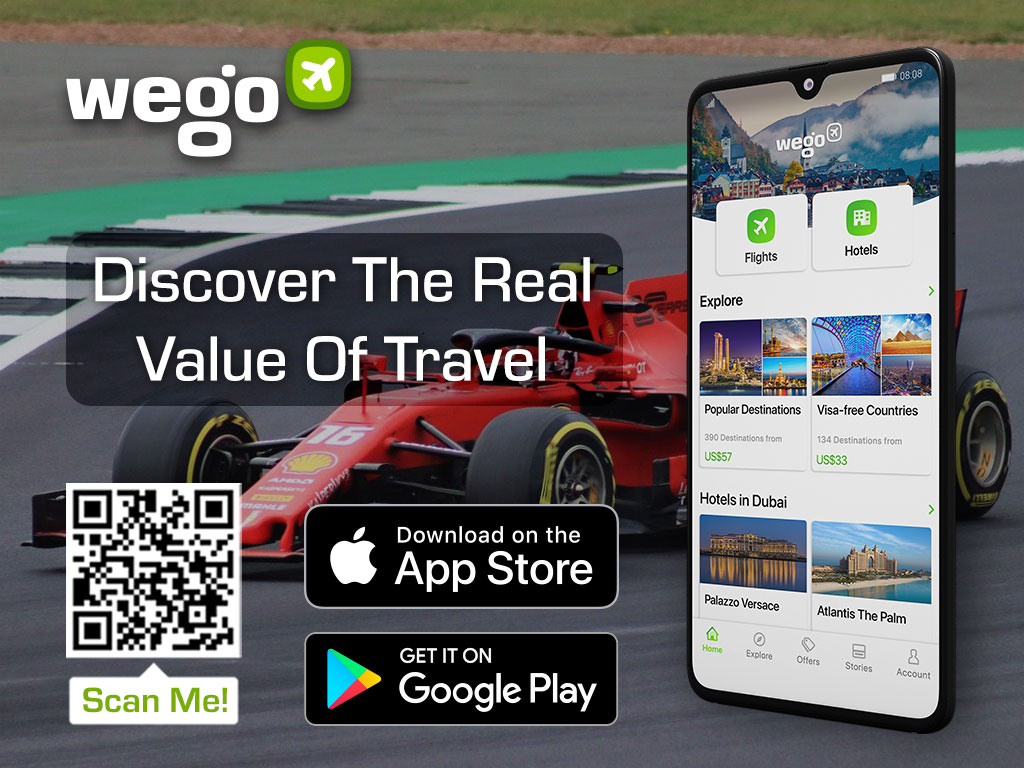 Jeddah's record-breaking circuit
The Jeddah Corniche Circuit is the designated venue for the F1 race scheduled for ignition on 5 December 2021. The circuit takes advantage of the waterfront corniche overlooking the Red Sea and features a challenging 27 turns and a total length of 6.175 kilometers. 
Specifically designed to churn out exciting and thrilling races, the Jeddah Corniche Circuit provides ample opportunities for racers to overtake one another through its numerous action-packed corners, twists and turns. Simulations have suggested that the circuit will allow F1 racers to yield an average lap speed of 252kph with top speeds expected to reach 322kph approaching the final corner.     
Carsten Tilke, the designer of the Jeddah Corniche circuit, even went so far as to promise that the inaugural Saudi Formula 1 race would offer "something the world has never seen before." This undoubtedly stems from the very challenging fast section of the street circuit as well as the 12-degree banked corner that will help with overtaking. Also, Drag Reduction System (DRS) zones will be incorporated into the straights to further aid with overtaking, much to the delight of F1 racers.
With excitement firing up in every turn, the Formula 1 Saudi Arabia Grand Prix promises to be one of the championship's most nail-biting, turbo-charged automotive spectacles pushing drivers to their limits for the coveted chance of standing on that podium. 
For you high-octane fanatics out there, here's the official fact sheet of the upcoming F1 race in Jeddah:
Lap length:

6.175km (3.837 miles)

Race laps:

50

Race distance:

308.75km (191.848 miles)

Number of turns:

27 (16 left, 11 right)

Average speed:

252kph

Tire compounds

C2, C3, C4
F1 timings and schedule
The Formula 1 Saudi Arabia Grand Prix will take place from Saturday, 3 December to Sunday, 5 December 2021. The schedule breakdown is as follows:
Please note that all times are GMT+3.  
Friday, 3 December 
15:30 – 16:30 Practice 1
19:00 – 20:00 Practice 2
Saturday, 4 December 
15:30 – 16:30 Practice 3
19:00 – 20:00 Qualifying
Sunday, 5 December 
19:00 – 20:00 Race Day
Ticket sale and prices
Tickets to the Formula 1 Saudi Arabia Grand Prix are now on sale for Saudi F1 enthusiasts at home and abroad. The Saudi Automobile & Motorcycle Federation (SAMF) is offering a selection of four different 3-day ticket types, namely Southern Grandstand, Main Grandstand, Premium Hospitality, and Paddock Club. All tickets may be purchased here.
Southern Grandstand 3 Days
The view from the Southern Grandstand allows spectators to experience the nail-biting action as the F1 cars gear down from speeds exceeding 250km/h to take this hairpin corner leading into the home straight.
Price: SAR 2,070 per ticket
Main Grandstand 3 Days
Located towards the southern end of the track directly opposite the main pit building. Main Grandstand ticket holders can witness F1 action as it happens, including pre-race grid preparations, driver line ups, the race start, pit-stops and most importantly the chequered flag.
Price: SAR 2,875
Premium Hospitality 3 Days
Take your F1 experience to a higher level with this amazing lounge space that reflects the level of service Saudi Arabia is famous for, with premium seating, world-class service, and delectable cuisine.
Price: SAR 13,800
Paddock Club 3 Days
Located on levels 2 & 3 of the pit building, it offers a bird's-eye view of the pit lane and home straight. Paddock Club ticket holders can watch as pit crews race frantically against the clock to keep pit stops to a minimum all from the comfort of these indulgent suites, complemented by first-class service and tailor-made gastronomical delights.
Price: SAR 25,000
Getting to Jeddah
Direct flights to Jeddah from a variety of European and MENA cities are readily available. These major cities are in countries where the F1 Grand Prix enjoys a high level of popularity, from London to Amsterdam, Frankfurt to Paris.
London to Jeddah 
Amsterdam to Jeddah 
Frankfurt to Jeddah
Milan to Jeddah
Rome to Jeddah
Paris to Jeddah
With six potential races in the MENA region, F1 fanatics in cities the likes of Abu Dhabi, Dubai, Bahrain, and Doha can easily fly to Jeddah on direct flights lasting no more than a few hours.
Dubai to Jeddah 
Abu Dhabi to Jeddah 
Manama to Jeddah 
Doha to Jeddah
Muscat to Jeddah
Kuwait City to Jeddah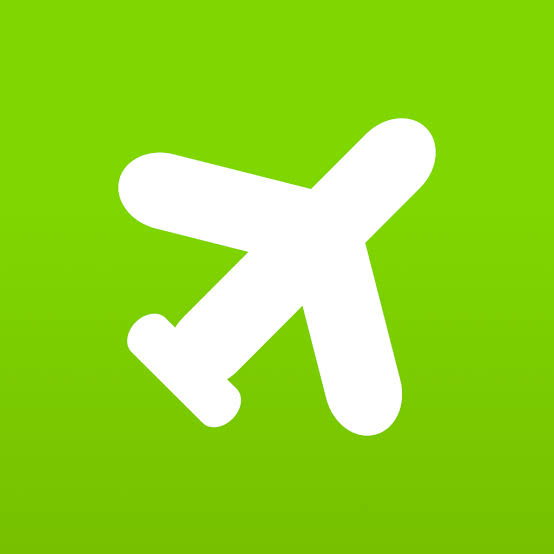 Book cheap flights to Jeddah
Where to stay in Jeddah
We take a look at the three best hotels within a stone's throw of the Jeddah Corniche Circuit. All hotels offer world-class services and would serve as the perfect base for your electrifying F1 weekend.
Jeddah Hilton Hotel
The Jeddah Hilton Hotel is nestled on the shores of the Red Sea providing guests with a luxurious base of exploration to enjoy what Jeddah has to offer. The 5-star hotel also offers guests an exquisite dining experience courtesy of its Al Safina Restaurant featuring an authentic Arabian feel and ambience.
The Jeddah Hilton Hotel is conveniently located north of the Corniche and is a mere 10-minute drive to the Jeddah Corniche Circuit.
Other amenities include:
health club with two pools
tennis courts
a state-of-the-art gym
a bowling alley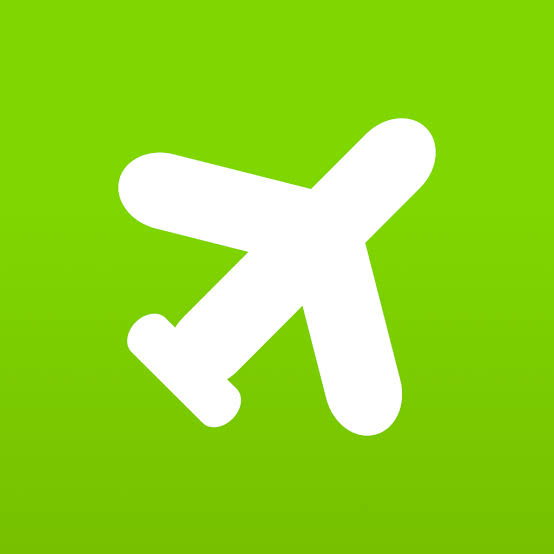 Book your stay here now
Park Hyatt Jeddah – Marina, Club And Spa
This immaculate 5-star seafront hotel impresses with its sprawling domed building defining the skyline of Jeddah. The landscaped gardens serve as the calm before the storm as you make your way to the Jeddah Corniche circuit located some 20-minute drive away. The Park Hyatt Jeddah boasts three restaurants serving Mediterranean delights, Andalusian cuisines delicacies, as well as Middle Eastern specialities.
Other amenities include: 
two coffee shops
an infinity pool
spas offering hydrotherapy
women-only pool and restaurant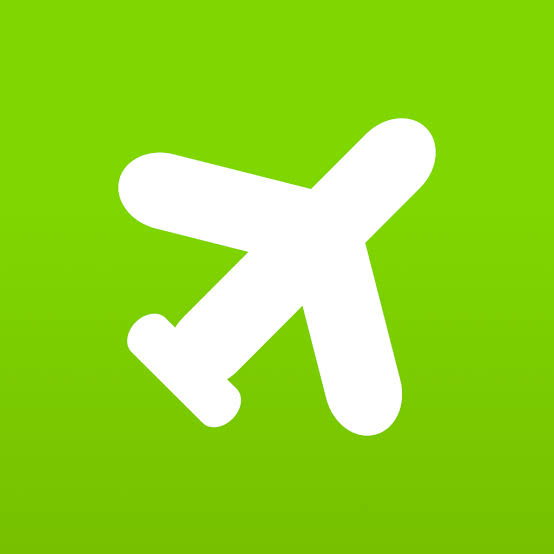 Book your stay here now
The Ritz-Carlton Jeddah
The high-rising Ritz-Carlton Jeddah 5-star hotel proudly surveys the Red Sea and its surroundings. With its magnificent fountain and majestic arches, the Ritz-Carlton Jeddah offers guests the opportunity to experience luxuries typically reserved for nobilities and dignitaries. Its grandeur is surpassed only by its impeccable level of service introducing guests to only the finest of Arabian hospitality. The Jeddah Corniche Circuit is reachable via a 20-minute drive.
Other amenities include:
two highly refined restaurants serving international and local delicacies
a luxe men-only spa
20 meeting rooms
two ballrooms
bars and a tea lounge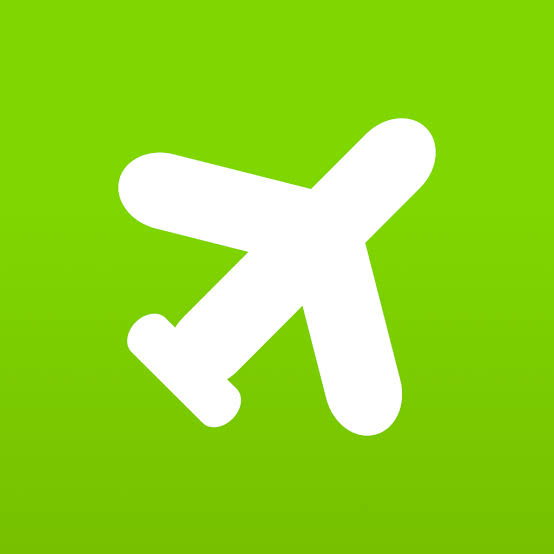 Book your stay here now
Saudi Arabia entry requirements
Saudi Arabia is currently issuing tourist visas for travellers looking to enter the Kingdom for leisure and non-essential purposes. Currently, the Saudi e-visas can only be issued to travellers from 49 countries.
Non-Saudi nationals holding tourist visas are allowed entry provided they have completed the required doses of one of the COVID-19 vaccines approved by the Saudi Ministry of Health. Travellers must also have successfully registered on the Arrival Registration Platform prior to their journey to the Kingdom.
Note that the following vaccines are recognized by the Saudi authorities:
two doses of Oxford AstraZeneca
two doses of Pfizer BioNTech
two doses of Moderna
one dose of Johnson's Janssen
Additionally, travellers who have completed two doses of the Sinopharm and Sinovac vaccines will also be granted entry provided that they have received an additional dose of one of the vaccines approved in the Kingdom mentioned above.
Exceptions to the vaccine requirements
The following categories of travellers are excepted from the vaccine requirements:
Children under the age of twelve, provided that they have obtained a valid health insurance policy approved by the Saudi Central Bank (SAMA) to cover the risks of COVID-19.
Individuals who have recovered from COVID-19 in a period not exceeding six months.
Individuals who have recovered from COVID-19 and have received one dose of the approved vaccines
Individuals whose status in Tawakkalna appear 'Exempted' from COVID-19 vaccine, are to be granted the same courtesy as those whose status in Tawakkalna appear as 'Immune'
Quarantine requirements
Vaccinated individuals will be exempted from both, quarantine as well as testing requirements, provided they show proof of immunization. Please refer to our Saudi Arabia entry requirements article here.