This article has been reviewed by Wego's editorial team to ensure that the content is up to date & accurate.
The Arab Emirates are home to several sports and recreation centres. While most Emiratis are aficionados of football, cricket, tennis and other mainstream ones, some have started leaning towards the less common, but equally fascinating sports. Case in point: fencing.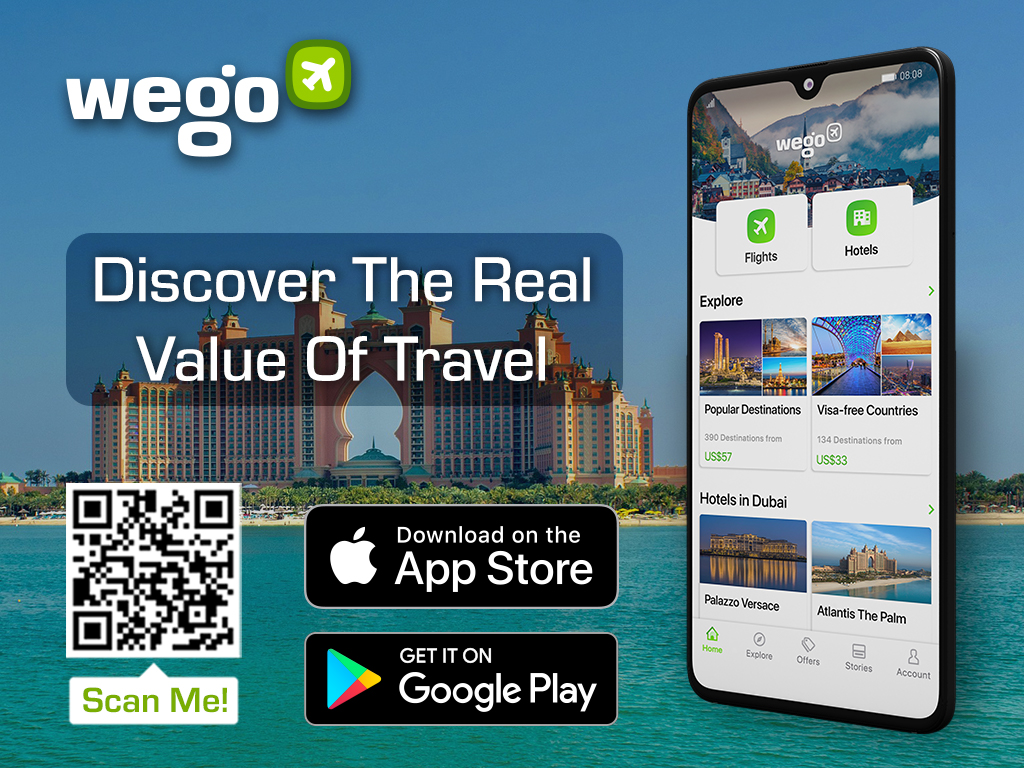 As graceful as fencing is to the eye, it is healthy for the body. The sport exercises the whole body and improves our anaerobic fitness. It helps to increase coordination, agility, balance, flexibility, strength, and cardiovascular endurance. Being a combative sport, it also benefits mental health and leads to improved focus, problem-solving, and stress reduction.
Read on to know more about fencing sport in Abu Dhabi, Dubai, and the rest of the UAE.
A few rules…
Fencing pits competitors in a one-on-one duel. To score points, each fencer must touch the other with the tip of his sword and at the same time, defend himself with it. The sport comes with a set of rules.
The swords are of three types- foil, sabre, and epée. Each type has different rules as to where fencers may strike the opponent and how points will be awarded. Fencers cannot use their hands to shield target zones, and violation of this rule may attract penalty.
Fencers have to wear a protective attire, including a mask, helmet, jacket, pads and a glove, to make it as safe as possible.
They also need to stay within the limits of the piste- a 46 feet long and around 6 feet wide strip.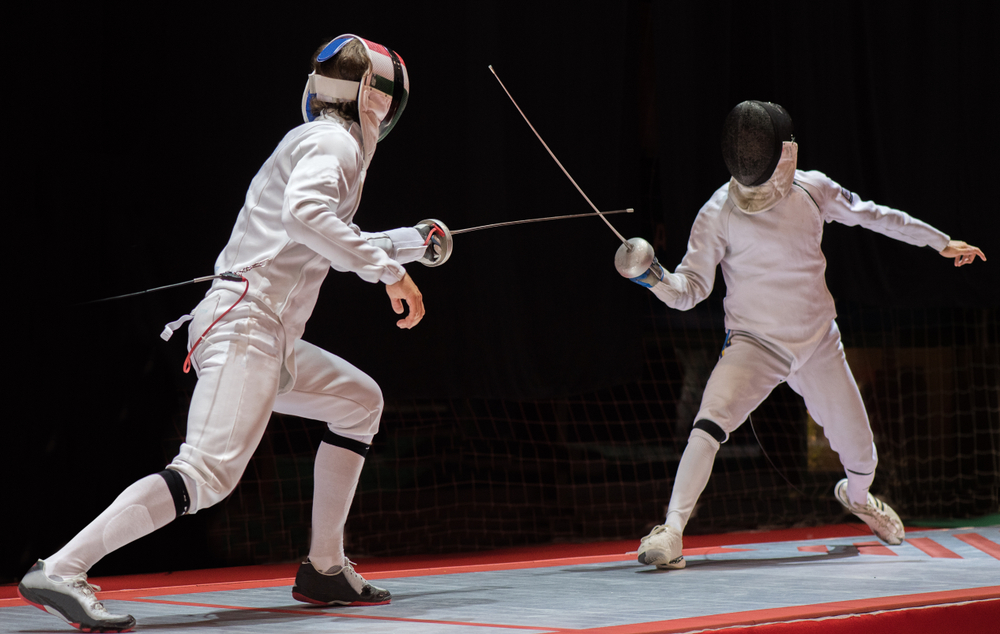 Fencing academies in the UAE
MK Fencing Academy
Equipped with a team of professional fencers-turned-coaches, MKFA integrates different fencing styles such as Bulgarian, Italian, French, Hungarias, and Russian, that are used in the training of Olympic and World Champions. Their schedules have junior fencing programs (ages 6+), recreational fencing programs, as well as competitive National and International level fencing programs. You can learn the noble sport in all three swords here- Epee, Foil, and Saber.
The academy is based at the Hamdan Sports Complex on Emirates road in Dubai, but also has a branch at The German International School in Abu Dhabi.
ESM Academies
ESM's fencing program offers training to young boys and girls between the age of 7 and 16. From beginner to advanced, the instructor coaches students of all abilities. First-timers can learn the basics of the sport, while those who aspire to progress further can polish their existing skills. The academy presents opportunities to its students to participate in various competitions, and even supports scholarships into top international universities.
It is located at the GEMS Al Barsha National School in Dubai.
FC Baniyas Club
A multisport facility, FC Baniyas is a reputed institute when it comes to quality training. Its players have bagged several national and international medals in both, men and women categories. The club employs highly experienced coaches to hone the skillsets of young fencers, who learn different techniques in practice as well as get theoretical insights into the sport. Capable fencers are also urged to participate and compete in world championships and are given the necessary intensive training as well.\
FC Baniyas is situated in the Baniyas area of Abu Dhabi.
UAE Fencing Federation
The Federation has been set up with the goal of creating a new generation of fencing champions who can win gold medals in world tournaments and make the UAE flag fly high in all international fencing events. It brings together fencing coaches from all over the country and organises preparation and training seminars by international lecturers to give its players more exposure. It also holds fencing tournaments with different clubs, giving fencers a chance to showcase their talents.
The UAE Fencing Federation is based in Deira, Dubai, but collaborates with several clubs across the UAE.