This article has been reviewed by Wego's editorial team to ensure that the content is up to date & accurate.
Updated 8 April 2021
The UAE had seen a surge in COVID-19 infection earlier, with reports of more than two thousand cases being recorded daily. As a slightly encouraging development, this trend has been gradually decreasing, thanks in part to the vaccination drive and the attention put into building a solid medical system and infrastructure.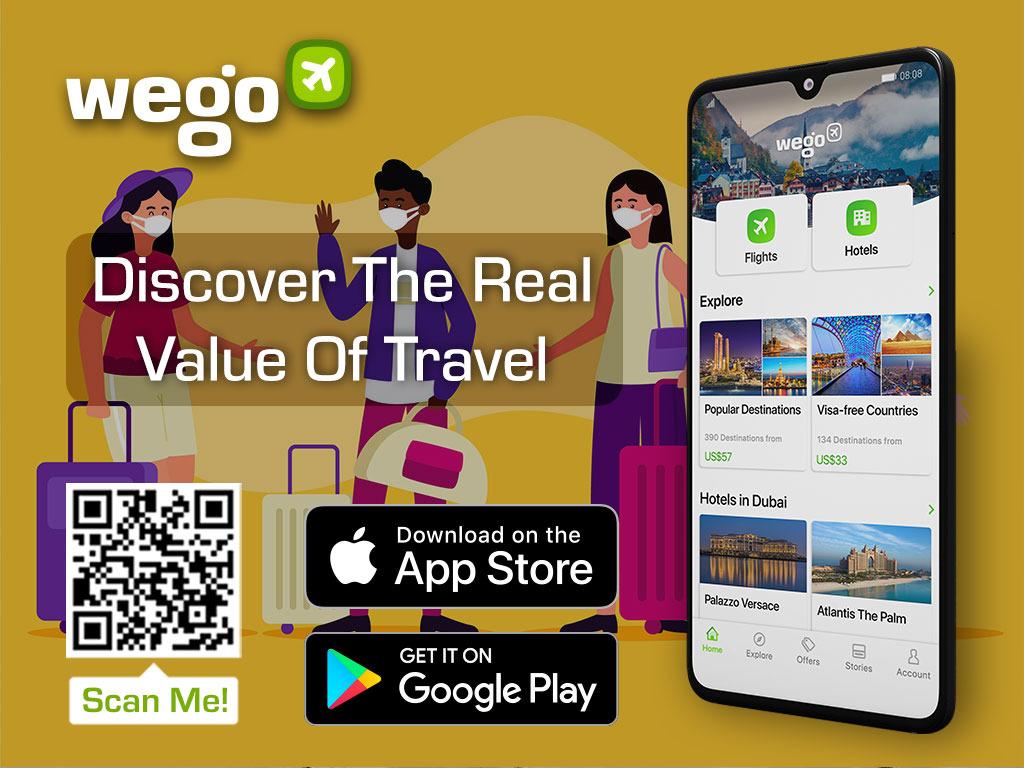 In an effort to boost national capacity for coronavirus cases, the country will soon set up seven field hospitals in addition to the already existing ones to deal with COVID-19 patients in line with international health standards to increase the health sector's capacity. 
Scroll down to view the list of existing field hospitals in the UAE. 
Abu Dhabi
Emirates Humanitarian City 
M36A Near – Abu Dhabi – United Arab Emirates
Contact +971563349131
Abu Dhabi National Exhibition Center
Al Khaleej Al Arabi St – Al Rawdah Capital Centre – Abu Dhabi – United Arab Emirates
Contact +97124446900
Emirates Field Hospital
Qawath St – Mohamed Bin Zayed City – Abu Dhabi – United Arab Emirates

Sheikh Mohammed bin Zayed Al Nahyan field hospital, Al Razeen
Al Selmiyyah St – Jarn YafourAl Mafraq Workers City – Abu Dhabi – United Arab Emirates

Mussafah Field Hospital
18th St – I – Musaffah – Abu Dhabi – United Arab Emirates
Sheik Mohammed Bin Zayed Al Nahyan Field Hospitals Al Ain
'Asharijالميدانية، – Abu Dhabi – United Arab Emirates United Arab Emirates

Dubai
Dubai Field Hospital, Dubai World Trade Center
Sheikh Zayed Rd – Trade CentreTrade Centre 2 – Dubai – United Arab Emirates
Contact +971 4 332 1000
Emirates Field Hospital (Dubai Parks and Resorts Field Hospital) SEHA
Sheikh Zayed Rd – Dubai – United Arab Emirates
Sharjah
Sharjah Expo Centre
Al Taawun St – Al Khan – Sharjah – United Arab Emirates
Contact +97165770000
Mohammed Bin Zayed Field Hospital
Sharjah – United Arab Emirates
Umm Al Quwain
Sheikh Khalifa Hall
Al Salamah – Umm Al Quwain – United Arab Emirates
Contact +971506812196
Ras Al Khaimah
Ras Al Khaimah Exhibition Centre 
Al Seer – Ras al Khaimah – United Arab Emirates
Contact +97172070283
Fujairah
Fujairah Exhibition Centre
Fujairah – United Arab Emirates
Contact +97192231212
Ajman
Sheikh Mohamed bin Zayed Field Hospital (next to Ajman Saudi German Hospital)
Ajman, United Arab Emirates