This article has been reviewed by Wego's editorial team to ensure that the content is up to date & accurate.
Updated May 2023
It is undoubtedly a frustrating experience for travellers who have purchased a flight ticket when they come across situations that necessitate changing the name on the ticket. Sometimes, they have to deal with a tedious and intricate process to resolve the matter.
If you're in this situation, you can now lay your concerns to rest, as we have compiled essential information for you to help with the procedure.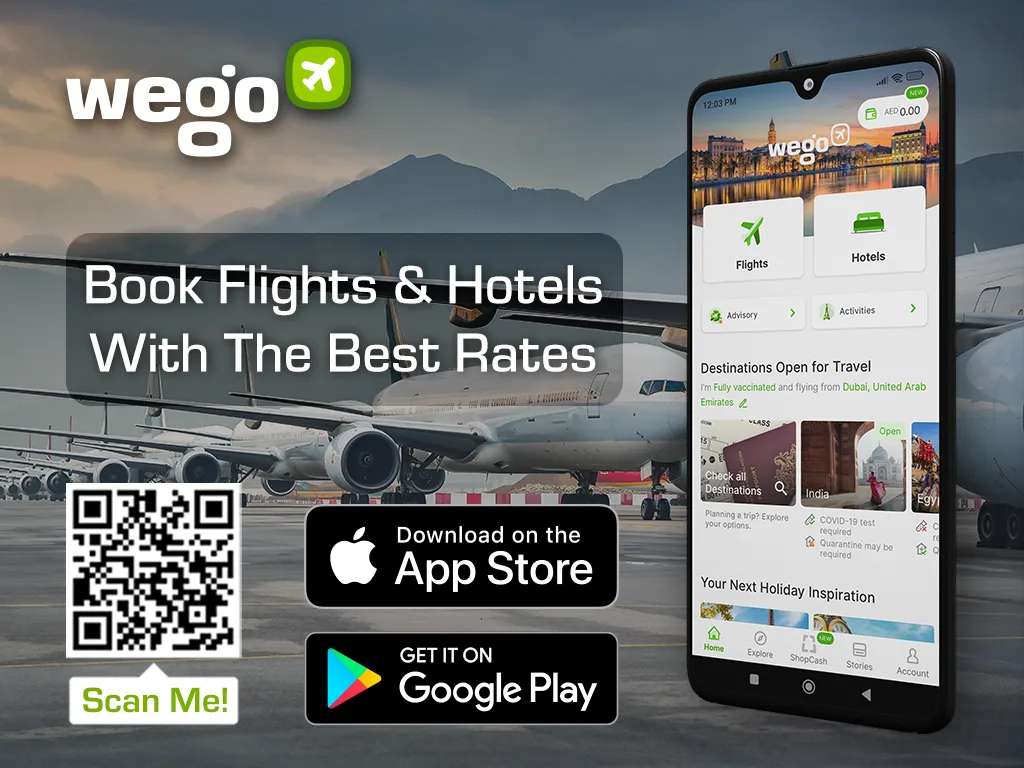 Can I change the name on my flight ticket?
Whether or not you can change your name on your flight ticket depends on the airline's policy. Some flight companies allow their customers to alter the name on their flight tickets, while others prohibit their customers to do so. However, the name change is generally acceptable only if the guess is still the same.
How to change the name on my flight ticket?
As previously stated, some airlines have stricter policies than others when it comes to changing the name on a flight ticket. It is, therefore, advisable to review your airline's rules regarding this issue. Refer to the following regulations for a more comprehensive process.
Emirates
Emirates permits corrections to misspelled names on their customers' flight tickets, provided that the modification is completed before their initial itinerary flight. However, the airline prohibits the transfer of tickets to another individual, and additional documentation may be required to effectuate the name change.
For direct bookings, passengers are required to contact Emirates either via their contact centre or one of their ticket offices. Customers who make a booking through a travel agent must contact their respective travel agent for a name change request.
It's worth noting that changing the name on a ticket may incur additional fees. According to the official website of the airline, customers in the UK will be charged approximately GBP 10-20 per ticket, while customers in Brazil and India will not face any fees. For other markets, customers will be required to pay USD 30 (AED 110.16) per ticket.
Etihad
According to their official website, Etihad accepts title and name corrections for typing errors of up to three characters free of charge. However, any other types of modifications, as specified below, will result in a fee of USD 100 (AED 367.21) per ticket or AUD 150 if the ticket was purchased in Australia.
Types of name correction:
Maiden name to married name (or vice versa)
Example: JOHN/MARY MS TO JACK/MARY MRS
Shortened/nickname to full name
Example: ALSHAMSI/MOHD MR to ALSHAMSI/MOHAMMED MR
Addition of middle name
Example: BROWN/JOHN MR to BROWN/JOHN PAUL MR
Addition of surname
Example: PAUL/JOHN MR to BROWN/JOHN PAUL MR
Complete/partial name change for the same guest with proof from authorities (e.g., Deed Poll)
Example: GEORGE/PAUL MR to DANIEL/JACK MR
To process the name change, customers must contact their Global Contact Centre.
Flydubai
Flydubai is among the airlines that do not permit their passengers to modify the name on their tickets. In such cases, customers must cancel their trip and purchase a new ticket with the accurate name, as no other options are available.
Saudia
Saudia offers its customers flexibility when dealing with issues such as incorrect names on tickets. As per their website, customers who need to modify their name on a ticket can either visit a Saudia city ticketing office or contact their telephone sales centers.
Air India
Air India requires its passengers to have a ticket that bears the exact name mentioned in their legal documentation. Therefore, any error in the passenger's name on the ticket should be fixed immediately. Air India's policy allows customers to amend their name on the ticket by either contacting customer service at +1-844-933-2065 or visiting the nearest Air India office in their country.
Please be mindful of the service fee. Customers will not be charged any fee for minor corrections that do not require re-issuing the ticket. Only significant amendments that require the re-issuance of the ticket will result in charges.
Spicejet
As stated on their website, Spicejet completely restricts any changes to the name on a flight ticket. Passengers who wish to rectify their name must cancel their existing reservation and book a new ticket with the corrected name.
Indigo
At present, Indigo does not offer any facility to correct misspelled names on their tickets. Customers are required to book a new flight ticket if such cases happened.
Pakistan International Airlines (PIA)
It is unclear whether PIA permits changes to the name on their tickets. Nonetheless, as per the policy, a Change of Booking (COB) is allowed, subject to PIA's terms and conditions. It is advisable to get in touch with their customer service for precise information.
Philippine Airlines
Philippines Airlines permits a change of name for misspelled names on a flight ticket, provided that the alteration does not exceed 3 characters. Additionally, customers who have changed their names legally can also request a name change, provided they have official documentation to verify the legal name change. However, a service fee will be charged to customers for availing of this service.
Please note that name changes are allowed only until 24 hours before the departure time. Any changes made within 24 hours will be subject to the airline's discretion to decide whether to allow the name amendment or not.
[Total:

150

Average:

4.3

]