This article is reviewed on a bi-weekly basis by Wego's editorial team to ensure it's up to date and accurate.
Last updated October 2020
The Kingdom of Saudi Arabia has partially eased its international flight restrictions on 15 September, allowing residents and non-Saudis alike to both return to or leave the country. This has been a piece of welcome news for Pakistanis looking to exit the Kingdom and return to their home country, particularly since more and more migrant workers are currently left jobless and stranded in Saudi Arabia.
So far, the Pakistani government has coordinated numerous special repatriation flights by primarily enlisting the service of Pakistan International Airlines (PIA), the country's national flag carrier. If you are in need of an assistance regarding leaving KSA for Pakistan, you are encouraged to reach out to Pakistani embassy/mission to register as a stranded passenger.
To learn more about the airline's Saudi Arabia – Pakistan flight schedule along with the necessary requirements, please refer to the following.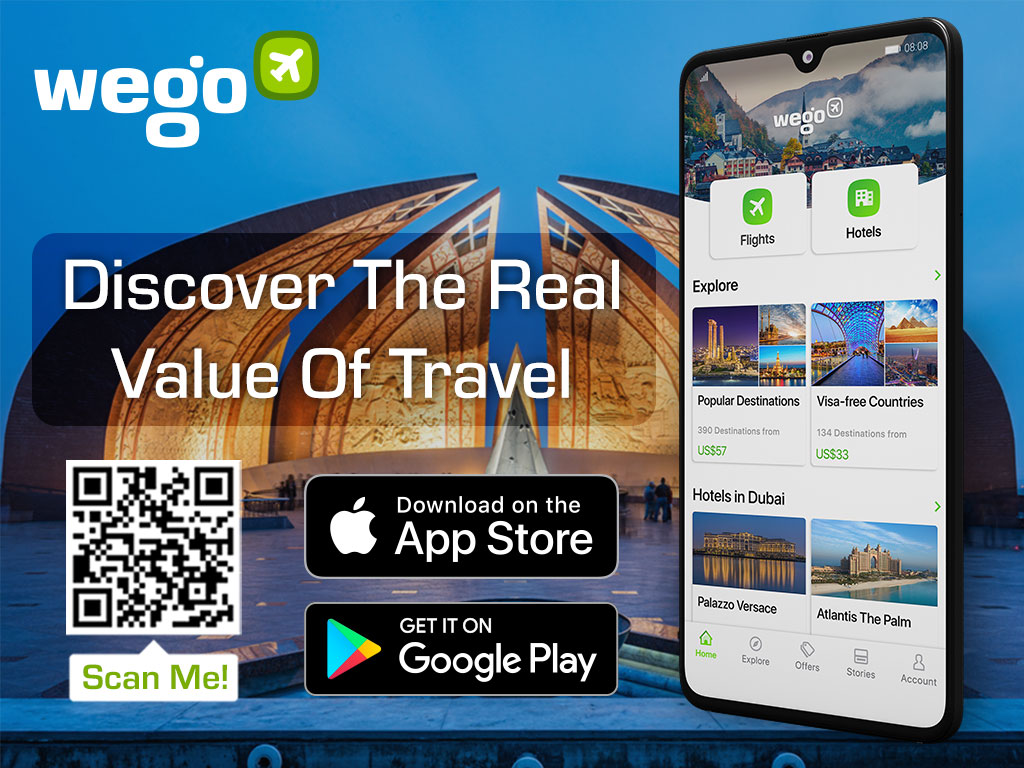 Is a permit necessary to leave the country?
Yes, an exit and re-entry permit will be required should you plan to leave the country. Under the royal order of King Salman, all residency permits and visas of foreign workers still residing in Saudi Arabia are automatically extended for a period of three months, free of charge. The order also extends to final exit visa and exit and return visas for foreign nationals.
Who are eligible to leave Saudi Arabia?
The partial easing of international flight restrictions means that not everyone is allowed to leave (and enter) the country as of yet. Only a select categories of travelers are eligible for international air travel. The categories are as follows:
Civilian and military governmental employees who need to travel for assigned official tasks.
Personnel at the Saudi diplomatic and consular missions, their family and dependents
Attachés abroad and personnel at the regional and international organizations, their families, and companions.
Permanent jobholders, in public, private or non-profit facilities, outside the Kingdom
People with job tasks in companies or commercial institutions outside the Kingdom.
Businesspersons who need to travel for business and conclude commercial and/or industrial activities
Export, marketing, and sales directors for whom visiting clients becomes essential
Medical tourists whose treatment obligates the travel outside the Kingdom, such as cancer cases and patients in need of organ transplantation. Entry will be granted after verifying medical condition from all the reports.
Students and trainees on medical fellowship programs who wish to travel back to the country of their study as well as their dependents
Saudi Arabia expatriates and their dependents on showing proof of their residences outside the country
People engaged in sports, both regional and international. Also includes technicians and administrative staff apart from the participants.
Any citizen who wishes to be reunited with their relatives living in a country outside the Kingdom (humanitarian cause)
The death of a close relative or family member residing outside Saudi Arabia (humane cause)
Pakistan travel guidelines
Prior to arriving in Pakistan, all international travelers are required to complete the Health Declaration form to be presented to the Health Department Staff at the airport.
Starting from 5 October, Pakistan has instituted two categories of countries based on their respective COVID-19 epidemiological situation. Travelers from category A countries will not be required to conduct RT-PCR test prior to departing for Pakistan. There are 38 countries currently on the list with Saudi Arabia being one of them. However, if you're a returning passenger, you are likely to be tested on arrival and face quarantine.
Pakistan International Airlines Saudi Arabia – Pakistan schedule
Now that you have established eligibility, the following flights are departing from major Saudi Arabian cities to numerous destinations in Pakistan through the month of October. You can secure your booking from the list below. Note that the prices are accurate at the time of writing.
Riyadh flights
Riyadh (RUH) – Karachi (KHI)
Available three to four times a week
Prices starting from USD 341
Riyadh (RUH) – Islamabad (ISB)
Available three to four times a week
Prices starting from USD 330
Riyadh (RUH) – Peshawar (PEW)
Available three to four times a week
Prices starting from USD 341
Riyadh (RUH) – Lahore (LHE)
Available three to four times a week
Prices starting from USD 332
Jeddah flights
Jeddah (JED) – Karachi (KHI)
Available three to four times a week
Prices starting from USD 416
Jeddah (JED) – Islamabad (ISB)
Available two to four times a week in some weeks
Prices starting from USD 405
Jeddah (JED) – Peshawar (PEW)
Available two to four times a week in some weeks
Prices starting from USD 416
Jeddah (JED) – Lahore (LHE)
Available two to four times a week in some weeks
Prices starting from USD 407
Medina flights
Medina (MED) – Islamabad (ISB)
Available two to four times a week
Prices starting from USD 566
Medina (MED) – Peshawar (PEW)
Available three times a week in some weeks
Prices starting from USD 467
Medina (MED) – Lahore (LHE)
Available three times a week in some weeks
Prices starting from USD 584
Dammam flights
Dammam (DMM) – Karachi (KHI)
Available two to four times a week
Prices starting from USD 897
Dammam (DMM) – Islamabad (ISB)
Available two to four times a week
Prices starting from USD 384
Dammam (DMM) – Peshawar (PEW)
Available two to four times a week
Prices starting from USD 421
Dammam (DMM) – Lahore (LHE)
Available two to four times a week
Prices starting from USD 412