This article has been reviewed by Wego's editorial team to ensure that the content is up to date & accurate.
Wego reports that Flynas, a leading low-cost airline in the Middle East, is set to enhance Saudi Arabia's global connectivity with the introduction of new direct flights linking Riyadh and Karachi.
The airline has unveiled plans to commence direct flights connecting Riyadh and Karachi, Pakistan, starting from 16 November 2023. These flights are scheduled to operate twice a week, specifically on Tuesdays and Saturdays.
This newly introduced route is a crucial part of Flynas's broader expansion strategy. The strategy aims to strengthen the Kingdom's connectivity with international destinations, making it more accessible to a diverse range of visitors, including tourists, pilgrims, and those embarking on the Umrah pilgrimage.
In a recent development, Flynas has signed an agreement with the Air Connectivity Program. This initiative is dedicated to supporting airlines in establishing new international routes and significantly contributes to the growth of both the aviation and tourism sectors in Saudi Arabia.
It's also worth noting that Flynas has been providing flight services to various cities in Pakistan since 2014. The airline operates flights from Riyadh and Jeddah connecting to Islamabad, Lahore, and Peshawar. Moreover, Flynas has also reintroduced its direct flights connecting Jeddah and Karachi, starting from 30 October 2023.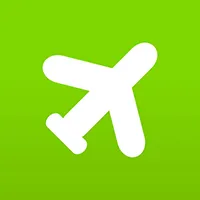 Book Cheap Flights to Karachi