This article is reviewed regularly by Wego's editorial team to ensure that the content is up to date & accurate.
Updated April 2023
With its iconic Eiffel Tower to climb, picturesque countryside to road-trip through, French Alps to ski, and an abundance of wines, cheeses, and pastries to indulge in, it's no wonder that France lures millions of visitors every year. And with all that this country has to offer, who wouldn't be enticed to plan a trip there?
If you're a Kuwaiti citizen planning to travel to France, read on to discover the visa requirements for Kuwaiti citizens, how to apply for a visa, the necessary documents along with other requirements.
France visa for Kuwaiti citizens general requirements
Many Kuwaitis planning to travel to Europe opt to apply for a Schengen visa from Kuwait, which grants access to all 27 countries in the Schengen area, including France, Germany, and Italy, for up to 90 days. If you're a Kuwaiti citizen, you'll likely need to obtain a visa of some sort to enter France.
To apply for any type of French visa from Kuwait, you'll need to schedule an appointment with the French Diplomatic Office or a certified service provider in Kuwait and submit the required general visa documents, along with an application fee.
France typically issues biometric visas, meaning that applicants aged 12 and older must appear in person to submit their biometric data, including a photograph and ten flat and digitized fingerprints. If you've been issued a Schengen visa in the past 59 months, you may be able to reuse your biometric data when applying for a new visa.
Minors under the age of 12 are exempt from providing biometric data. The minor's legal parent or guardian can submit the visa application on their behalf.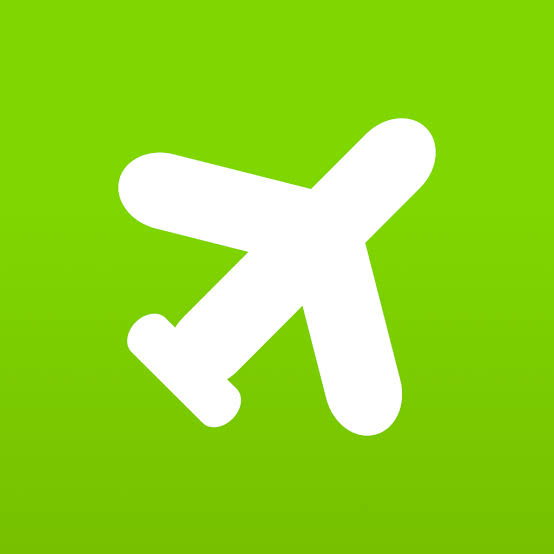 Book cheap flights to France
Digital Schengen visa
The European Parliament has approved a new strategy to digitize the physical Schengen visa application and sticker process. This means that travellers from outside the Schengen zone, including Kuwaiti passport holders, can say goodbye to long lines and complicated paperwork, as they will soon be able to apply for and receive their digital Schengen visa online.
This means that individuals will be able to apply for their France visas from Kuwait online without the need to book appointments or physically submit their passports. Instead of the traditional visa sticker, under the proposed new rules, visas will be issued in digital format, as a 2D barcode, cryptographically signed. This will further reduce security risks related to counterfeit and stolen visa stickers.
Under the new rules, a single website will be created where all Schengen visa applications will be made. This platform enables visa seekers to input all necessary information, upload digital copies of their travel and supporting documents, and complete the payment process for their visa fees.
Additionally, they will receive notifications regarding the status of their visa application.
Check out our article to learn all about the Digital Schengen visa for more details:
Available France visas for Kuwaiti citizens
Short-stay visa
For stays of 90 days or less in France, Kuwaiti citizens can apply for a short-stay Schengen visa. This visa permits you to stay in the Schengen area for up to 90 days within a 180-day period. You can download the visa application form online.
Additionally, you'll need to fill out and print the application form and bring it to the visa application centre for submission.
It's important to note that visas cannot be extended. If your visa expires unused due to unforeseen circumstances, you'll need to apply for a new one.
Long-stay visa
If you plan to stay in France for longer than 90 days, you'll need to apply for a long-stay national visa. This visa permits a stay of 3 months to 1 year. If you wish to extend your stay beyond that period, you'll need to apply for a residence permit at a prefecture.
Long-stay visas are equivalent to Schengen visas, allowing you to travel and stay in any Schengen Area country for up to 90 days within a 180-day period. The conditions and requirements for a long-stay visa are the same as for a Schengen visa.
Airport transit visa
If you need to make a brief stop or change planes at an airport in France, you can apply for an airport transit visa (ATV). However, this visa does not permit you to go through passport control or enter France.
There are currently three types of ATVs available:
A one-way ATV, which permits a one-way transit through a Schengen country;
A return ATV, which permits return airport transit through one or two Schengen countries;
A multiple ATV permits several transits through one or more Schengen countries.
You can apply for an ATV between 6 months and 45 days prior to your planned travel date to France. Click here for more information on France's airport transit visa.
Applying for a France visa from Kuwait
Regardless of the purpose of your travel or the type of visa you intend to apply for, you must follow the procedure outlined below to apply for any French visa from Kuwait:
Step 1: Fill out the visa application form
To successfully complete the visa application form, you'll need the following documents:
a valid passport or travel document (original + copy) issued within the last 10 years, with at least two blank pages. It must be valid for at least 3 months after the date you plan to leave the Schengen Area
two recent photographs in ISO/IEC format.
other required supporting documents (originals and copies)
Please make sure that any documents in languages other than French or English are translated into French.
Step 2: Pay the required fee
You must pay the applicable visa fee when submitting all necessary documents. The visa application fee covers administrative costs associated with visa processing. External service providers in Kuwait are authorized by the French government to offer additional services for a fee.
For more information about visa fees, please refer to the details provided below.
Step 3: Set up your appointment
You can apply for a visa to France in Kuwait through the French consulate or embassy. Alternatively, you can also book an appointment to apply for a visa to France at the CAPAGO official visa application centre. For this, you must ensure that you allow enough time before your departure date to schedule an appointment and submit your visa application.
Step 4: Submit your application
Once you've completed the visa application form, attend your appointment with all the necessary documents.
The service provider or consulate will receive you, review your application, collect the visa fee, capture your biometric data (photo and fingerprints), and retain your passport and copies of all supporting documents. They will then forward them to the consulate for processing. The visa application submission process usually takes around 20 minutes at the visa centre.
Step 5: Track your application
After successfully submitting your documents to the visa service provider, you can track the progress of your visa application, and you will be notified about the same.
If you are applying for a short-stay visa, you must submit your application at least 15 days before your planned departure date. For long-stay visa applications, please hand in the visa application at least 1 month between the date of submission of your application and your planned departure date.
How much does a France visa cost for Kuwaitis?
A standard short-stay Schengen visa and Airport transit visa will cost you around EUR 80 (KWD 26). A long-stay Schengen visa is priced at EUR 99 (KWD 33). Meanwhile, a short-stay visa to Guadeloupe, French Guiana, Martinique, Reunion, Saint Martin or Saint-Barthelemy will cost you around EUR 60 (KWD 20).
A service fee of EUR 30 (KWD 10) is mandatory for all visa applicants and is payable in euros only. For more visa fee details, please check the application fee by visa categories here.
[Total:

215

Average:

4.9

]