Comfort food is anything that is reassuring, anything that tells us we are safe and loved — Amma's rice and sambar, Ma's khichdi, Aai's ussal-pau, or Naani's kheer.
India being so vast and varied — its homes filled with the fragrance of so many different kinds of food — one has to explore different regions to see what comes up in their kitchens:
Kashmir
Rich in carbohydrates and spices, the Kashmiri Dum Aloo is something that warms the hearts of all Kashmiris. This traditional dish has deep-fried potatoes soaked in spices — black and green cardamom, peppercorns, cassia, bay leaf, cloves, chillies — and stewed in a tomato-yogurt curry sauce.
Click here for the recipe!
Sikkim
Momos simply have to take centre-stage in Sikkim for their popularity not only in the region but also around India and probably the rest of the world. Those warm bundles of sheer joy come in many different tastes — with cheese, meat, vegetables. Steamed to perfection and served with a blend of herbs and sauces, momos are the perfect comfort food.
Click here for the recipe!
Tripura
The ubiquitous khichdi! This wholesome food is meant to be best for toddlers but who outgrows their love for khichdi? Bengali and Burmese influences make the khichdi of Tripura a slightly different affair with tomatoes and garlic added in.
Click here for the recipe!
Mizoram
Soup is synonymous with comfort. It defines warmth and wellness. Bai is such a soup served in Mizoram that grows many greens others in India may not have heard of. This easy-to-make soup also includes different kinds of vegetables and chillies, and pork sauce as well if it's for non-vegetarians.
Click here for a vegetarian version of Bai!
Jharkhand
As popular and common as dosa is in South India, so is a different version of it in Jharkhand. Rice being the staple food of this state, it's ground together with baby chickpea flour to make pancakes (chilka roti) that look like — but taste different from — the dosa of the South.
Served with spicy coconut chutney, a few hot chilka rotis are sure to comfort the body and soul.
Click here for the recipe!
Himachal Pradesh
Tudkiya Bhaat served with daal and a slice of lime is what makes any pahadi or mountain-loving person brim with happiness.
A delicious pulao cooked with spices like cinnamon, bay leaf, chillies, ginger, garlic and cardamom, Tudkiya Bhaat has lentils and potatoes too. Yogurt is sometimes added to it or served along with it.
Click here for the recipe!
Haryana
A piece of Besan Masala Roti dipped in raita is what all Haryanvis love to eat when they are looking for solace in food. What's not to love about these fragrant round pieces of rolled out dough that is smeared with ghee and filled with spices?
Click here for the recipe!
Punjab
A region of food-lovers, Punjab is famous for its rich, delicious Daal Makhni mostly had with rice or rotis. Its creaminess and taste comes from the makkhan or butter that's cooked with black urad daal and spices.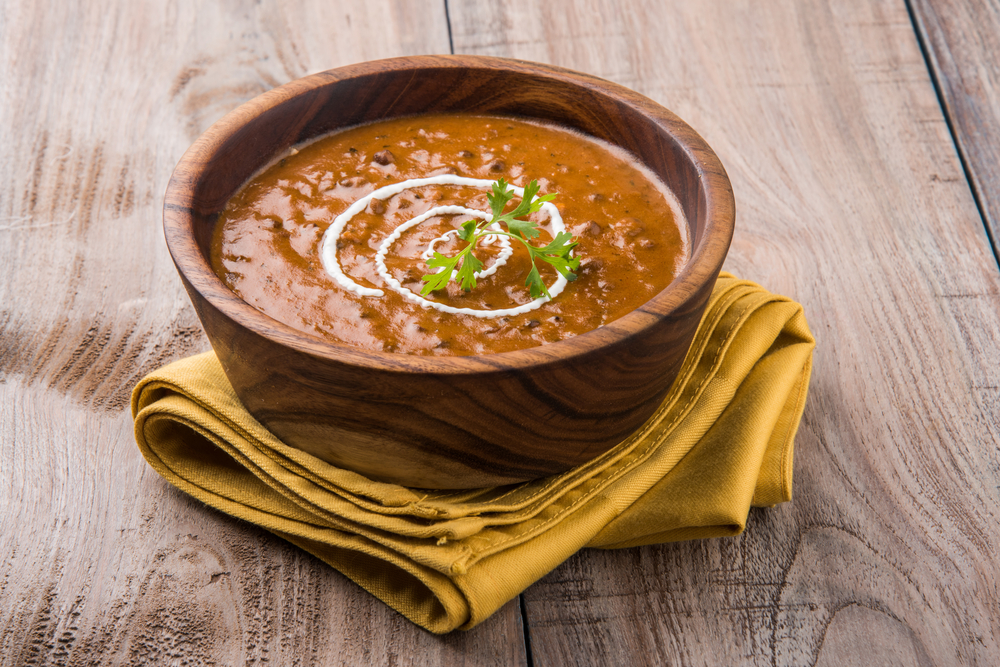 Apart from tasting great, this dish is rich in proteins and calcium because of the daal and kidney beans in it. Dal Makhni is usually made by simmering the daal with makkhan overnight in a tandoor.
Click here for the recipe!
Uttar Pradesh
Khichuri or Khichdi is an all-time favourite with most Indians, but there's this yellow moong daal khichdi that is precious to the average Uttar Pradeshi.
It's sometimes made with almost every daal on the counter and is soft as porridge. Some have it dry and others a little watery, almost always with ghee, poppadoms, yogurt and pickle.
Click here for the recipe!
Bihar
A dish that is as simple as it is subtle, Bihar's Sattu Chokha is often seen sitting in a corner among mounds of rice and vegetables.
Made with roasted Bengal gram flour and mustard oil, green chillies, finely chopped onions and lime juice, Sattu Chokha is believed to be an effective antidote to heat because of the flour's cooling properties.
It's also the go-to food of any Bihari because of its deep connection with Satuaa Sankranti, the harvest festival of Bihar.
Click here for the recipe!
Madhya Pradesh
Ask any Madhya Pradeshi to name a favourite food, and nine out of ten will say Poha. This spicy, fragrant dish of flattened rice, potatoes, peas, onions, tomatoes and curry leaves topped with lemon juice and coriander leaves can impress anyone! Some eat this dish with nibbles of green chillies or by adding toppings of peanuts or crushed Indian fried noodles (sev).
Click here for the recipe!
Rajasthan
The land of kings and queens, Rajasthan has a mind-boggling array of rich delicacies, but the simplest and best loved of them all has to be Bajra Roti with Lehsun (garlic) Chutney.
As Bajra is known to cool the body, its roti is preferred in the summer months with a saucy garlicky side dish that is made with garlic, red chillies, jaggery, lime and butter.
Click here for the Roti, and here for the Chutney!
West Bengal
One can't imagine a Bengal without its maachh! Rice and fish are undoubtedly the ultimate comfort food for Bengalis apart from Aloo Posto, which is a dish made of potatoes and poppy seeds. A bit of rice with fish fried in mustard oil along with some posto topped with fried onions will seal the deal!
Click here for Aloo Posto and here for the Maachh.
Maharashtra
Misal pav and Maharashtra go hand in hand. There are few Maharashtrians who don't remember dipping a piece of pau (bread) into a crunchy, steaming bowl of misal.
Made of sprouted moth beans and topped with onions, chillies, bits of fried noodles and potatoes, misal is a flavourful and filling dish. It can also be had with roti or regular bread.
Click here for the recipe of Misal
Goa
Oh, for a little rice and vindaloo! This traditional pork dish with chillies, garlic and vinegar — both spicy and tangy at the same time — can be had with crusty rolls or buttered rice. One of the most popular comfort foods of Goa, vindaloo can be made of vegetables too!
Click here for the recipe!
Karnataka
What would we do without the enchanting aroma of the Kannadiga lemon rice? Made for all occasions — breakfast, lunch or dinner — traditional lemon rice looks as bright as it tastes, with mustard seeds, curry leaves and fried peanuts adding to the zest and fragrance of lemons.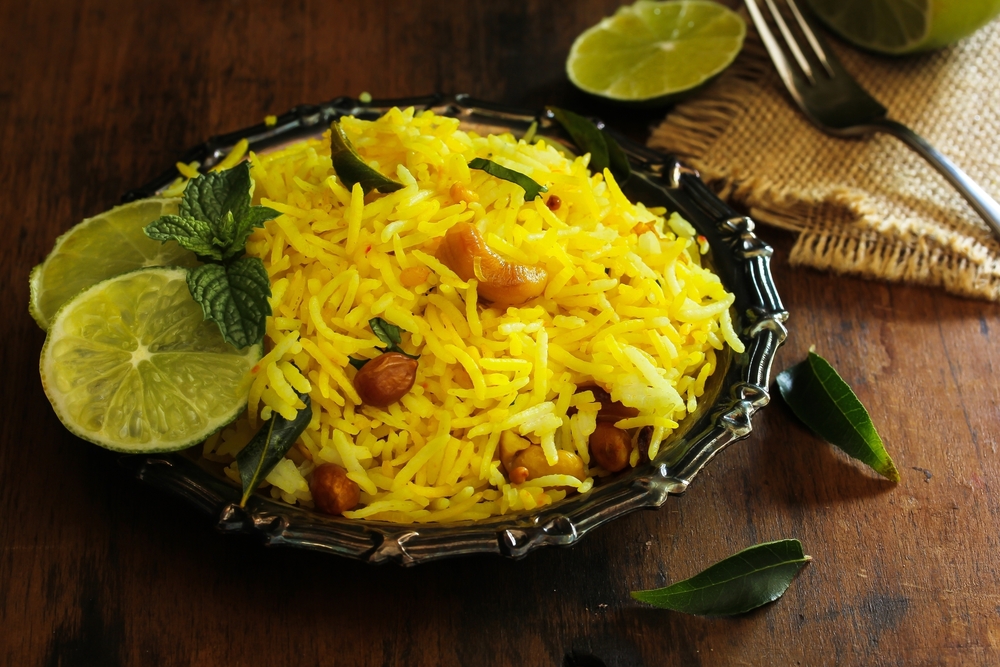 Potato chips or thin long murukkus, or just plain yogurt go well with this simple, filling food.
Click here for the recipe!
Kerala
A steaming plate of white rice puttu (rice cake) with grated coconut, and black chickpea curry spiced with lots of ginger, garlic and chillies…that's heaven for any Malayali. One can also try the brown rice or wheat or millet puttu, but white rice puttu beats all else because of its softness and fragrance.
Assam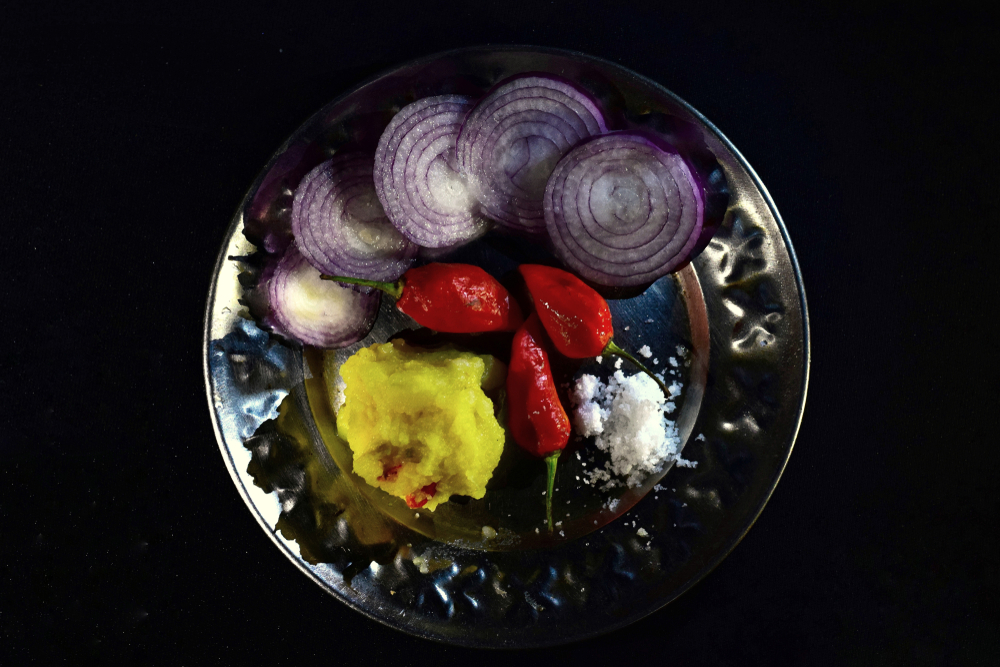 An Assamese version of the American mashed potato, Aloo Pitika is a popular side dish that's often had with rice or rotis. One can even eat it on its own. The aroma of mustard oil on boiled and mashed potatoes mixed with green chillies, fresh coriander and onions is as plain as it is pleasing.
Meghalaya
There's nothing as comforting as deep-fried sweets, and Meghalaya's Pukhlein wins hands down for its fragrance and golden brown colour.
Similar to Kerala's unniappams or Tamil Nadu's athirasam, Pukhlein is crisp and crumbly as it's made of soft rice flour and jaggery syrup. With only two ingredients, this satisfying easy snack can be had with milky tea or as dessert after meals.
Odisha
A chickpea daal cooked with vegetables and raw papaya, Dalma is one of the most favourite foods in Odisha.
The panch phoron spice blend used to cook this daal and a topping of coconut shavings fried in ghee give it a fantastic aroma. It's usually had with rice.
Uttarakhand
A simple and delicious food, the Garhwali Kafuli is close to the hearts of all Uttarakhand denizens who scoop it up with flatbreads made of wheat flour, gram flour and spices.
Kafuli has spinach and fenugreek leaves blended together and fried with ginger after which it's mixed with rice flour and yogurt. One can also add spices along with the ginger.
Chattisgarh
A place known to shelter many tribes, Chattisgarh has unique dishes that help in adapting to the seasons and keep one's body fit and fed.
One of the popular foods is the Aamat, a tangy soup made with bamboo shoots, lentils and vegetables. It can be cooked in many number of ways and a good warm bowl of it is believed to keep chest infections at bay. It can be had with rice or just as soup.
Click here for the recipe!
Nagaland
Khichdi seems an all-time favourite with many Indians. Naga Galho — similar to khichdi — is the comfort food of Nagaland and a popular delicacy for tourists.
It's made with green leaves, rice and vegetables, and can be cooked with or without meat. Fermented soya or bamboo can also be used to cook this simple dish.
Click here for the recipe!
Manipur
We can see why the Kangsoi is so loved by those from Manipur. It is a simple, warm dish with little oil and lots of vegetables and fish. An easy-to-make healing stew, it derives its taste from ginger and coriander leaves besides the freshness of the vegetables it uses.
Click here for the recipe!
Gujarat
What can be more filling and comforting than a rolled up thepla? The most popular food in Gujarati cuisine, the thepla is an all-purpose snack — one could eat it with meals or simply munch on it any time of the day…or night. It's mostly eaten on its own or with pickle, and it can be made differently every time by varying the ingredients.
Click here for the recipe!
Andhra Pradesh
Rice with steaming hot ulava charu — or horse gram rasam — is what perks up all Andhraites everywhere. The horse gram is cooked and mixed with a flavourful gravy that has onions, tomatoes, coconut and fiery red chillies!
Click here for the recipe
Telangana
Malidalu from Telangana is one of the most creative dishes India has seen yet. This sweet — made of broken chapattis (flatbread), ghee, jaggery, pistachios and cashew nuts — works as a nutritious and sweet dessert. Invented to save leftover chapattis, the Malidalu has fast become a popular and filling snack.
Click here for the recipe!
Tamil Nadu
Sambar is something no Tamilian can live without. A plate of hot rice sprinkled with ghee and ladled with spicy, tangy sambar is the ultimate comfort food for most South Indians. Sambar can also be eaten with fluffy idlis or crispy thosai!
Click here for the recipe
(Pic: Shutterstock)