Most people know Germany for its beer as it is one of the main beer producers in the world. Aside from beer, there are so many German foods you have to try while visiting the country.
If there is one word to describe these local foods, it would be elegant. The warm, intimate joy of savoring them will surely impress you!
[Book the cheapest ticket price to Berlin, Germany]
Spatzle

This signature food from South Germany literally means "little sparrow". Every local household usually has its own recipe for Spatzle. This soft egg noodle is typically served with other dishes, such as meat, sauce and gravy.
Some others serve spatzle with sausage. You can find Spatzle all over Germany, but for authenticity, try it in a Swabian restaurant.
Bratwurst
Beer and bratwurst will always be the most important part of every festival and public holiday in Germany.
What makes a bratwurst different from other sausages is that it is made from pork or veal, and combined with seasonings, such as ginger, nutmeg, coriander, or caraway.
You can easily find bratwurst all over the country — from fancy restaurants and street food stalls to the family-owned butcher shop. Each region in Germany has its own traditional recipe of bratwurst.
Thuringia in east-central Germany, for example, uses marjoram, caraway and garlic to cook its pork sausages over hot charcoal.
Schnitzel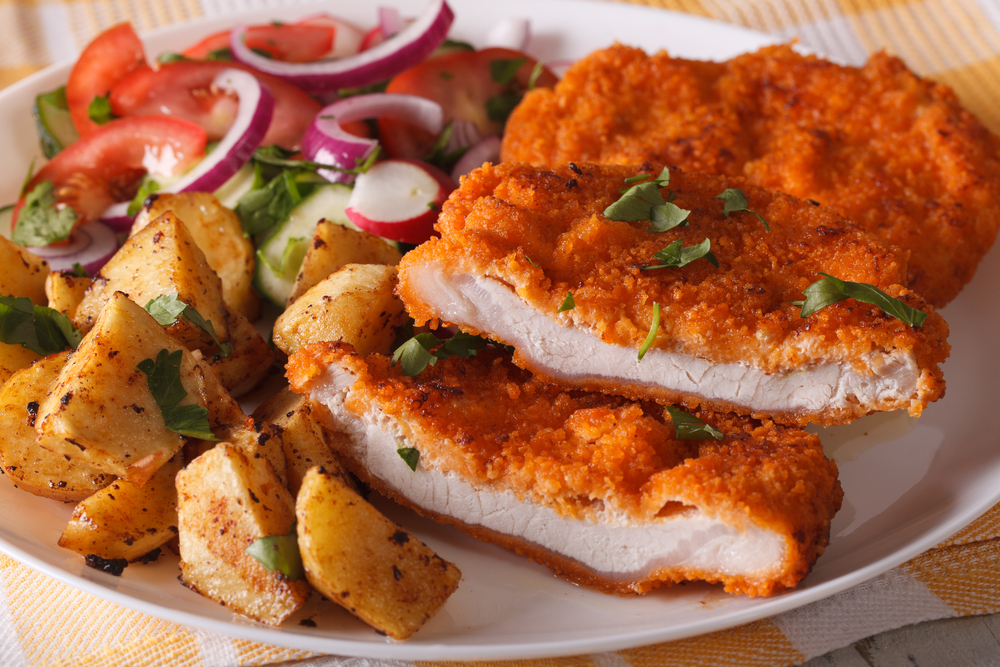 Schnitzel, a breaded meat dish, is another traditional food loved by many. Some people enjoy the cutlet thin and crispy while others like it thick and juicy. Schnitzel is usually served as a side dish to accompany mashed potato or potato salad.
[Hotel Recommendations in Berlin]
Maultaschen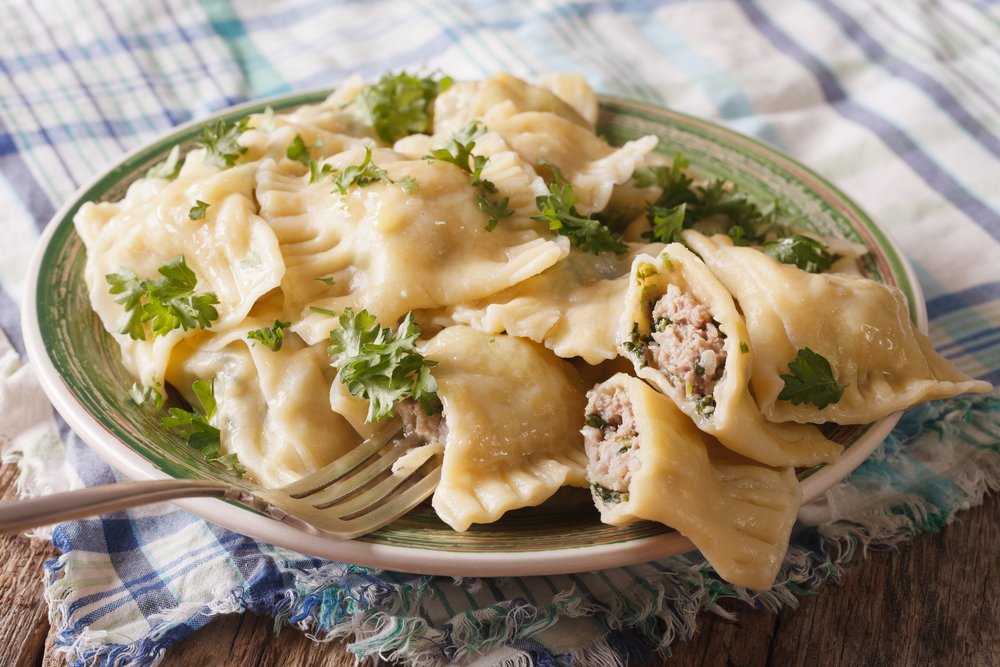 Originally from Swabia, one of the seven administrative regions in Bavaria, Maultaschen is also called the Swabian ravioli. It is like a dumpling filled with ingredients such as spinach, ground meat, onions and bread.
This dish has another name — herrgottsb'scheisserle or 'Fool the Lord' –because of the story of how it first came about.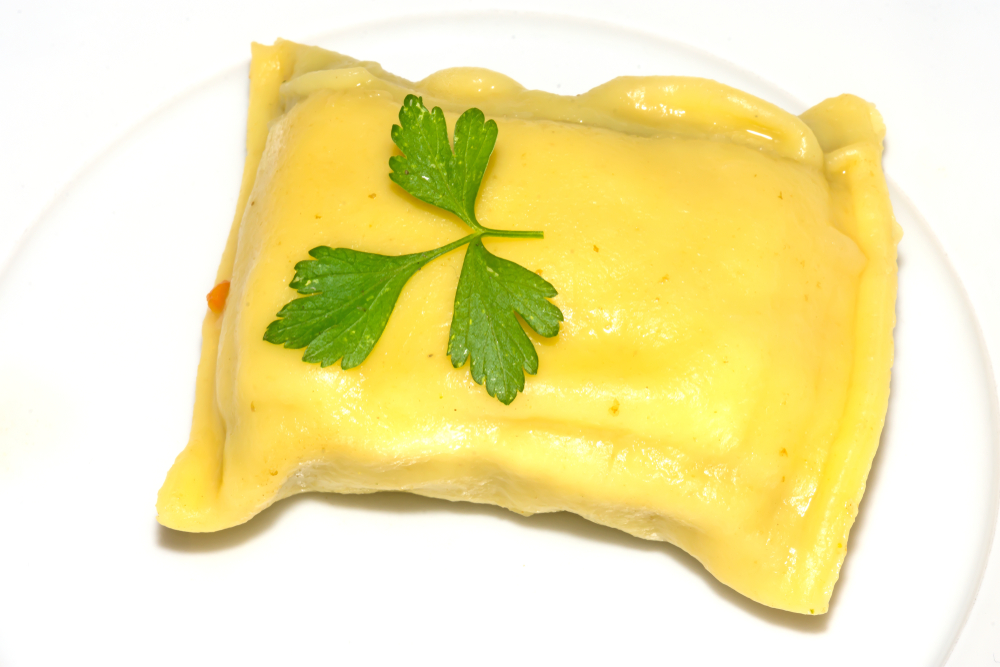 One of the most popular theories is that the Cistercian monks of Maulbronn Monastery (hence the name Maultaschen) didn't want to go without meat during Lent observance. So they concealed the forbidden food from the sight of the Lord by enclosing it in pasta dough.
Fischbrötchen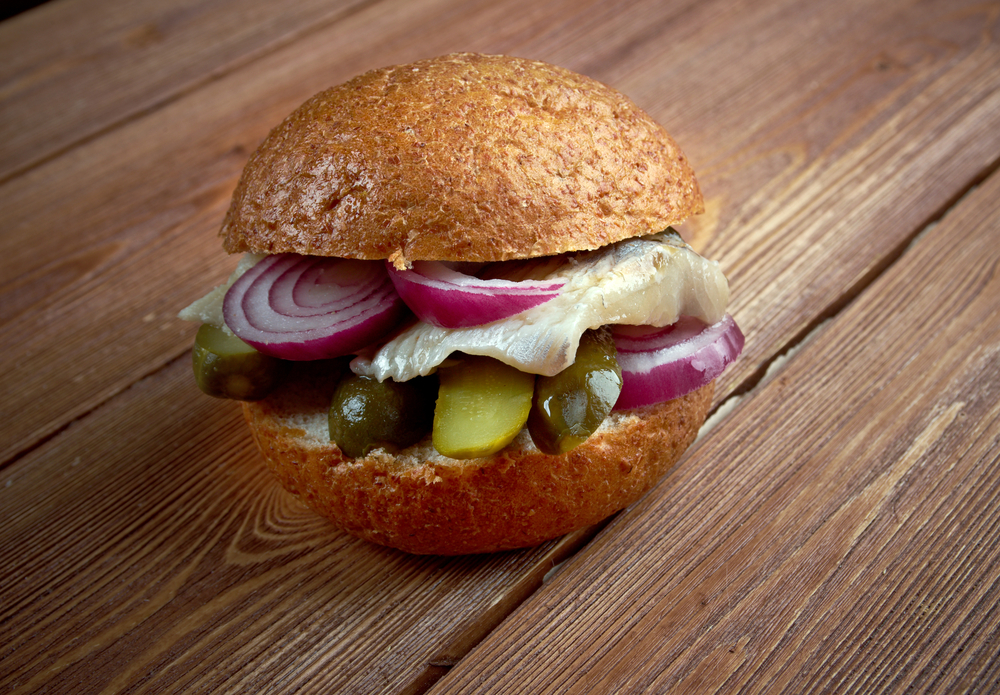 Literally meaning "fish bun", Fischbrötchen is a sandwich with fish, onions, pickles, remoulade and creamy horseradish sauce inside. Fischbrötchen is usually served with bismarck herring or soused herring.
You could find it at fast-food stands or take-out restaurants. The Hanover Fair, one of the largest trade fairs in the world, is also known as the Fischbrötchen Fair because fish buns are commonly served as snacks in the region.
[Find more Germany travel insights here]
Currywurst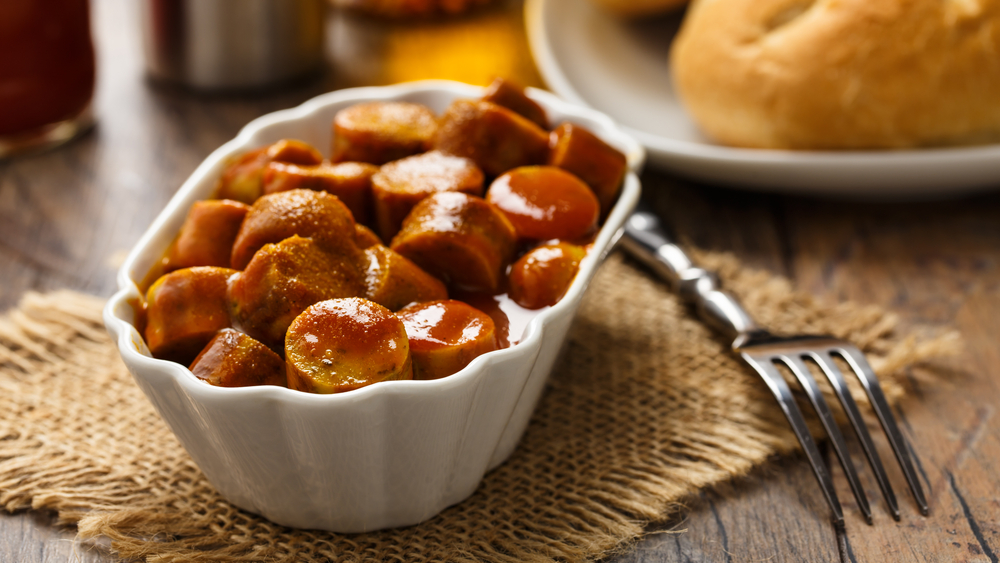 You can say that currywurst — steamed or fried German sausage — is the most popular fast food in Germany, especially in Berlin.
Since the sausage has been a favored street food in Germany for decades, you can easily find it at street food stalls around the country. Some love to eat currywurst with potato sauce, or with paprika and curry powder, a pinch of salt, and a few drops of Worcestershire.
Stollen
Stollen is a bread that is usually served during Christmas season. It is a fruit bread with nuts and dried fruit, coated with powdered or icing sugar.
There is a Stollenfest in Dresden every year close to Christmas day. The tradition of baking Christmas Stollen dates back to the 15th century when every household prepared the sweet and eggy bread — so colourful and festive too — even before the busy holiday season.
It is often wrapped to resemble Baby Jesus asleep in the manger and given to friends or family weeks later.
Prinzregententorte
Prinzregententorte is named after Luitpold, the late prince regent of Bavaria. He was a popular regent at the time as he generously opened parks and palaces to the public.
There are at least six thin layers of sponge cake with chocolate butter cream on each side of a Prinzregententorte. It used to have 8 layers of cake and cream to represent the 8 Bavarian districts back then.
The cake is covered fully in dark chocolate. Some people also add apricot jam at the top of the cake. Heinrich George Erbshäuser — who created the Prinzregententorte — established the tradition of calling the cake Prince Regent's cake and since then, the Prinzregententorte has become more popular as part of the tradition of Munich and Bavaria.
Rote grutze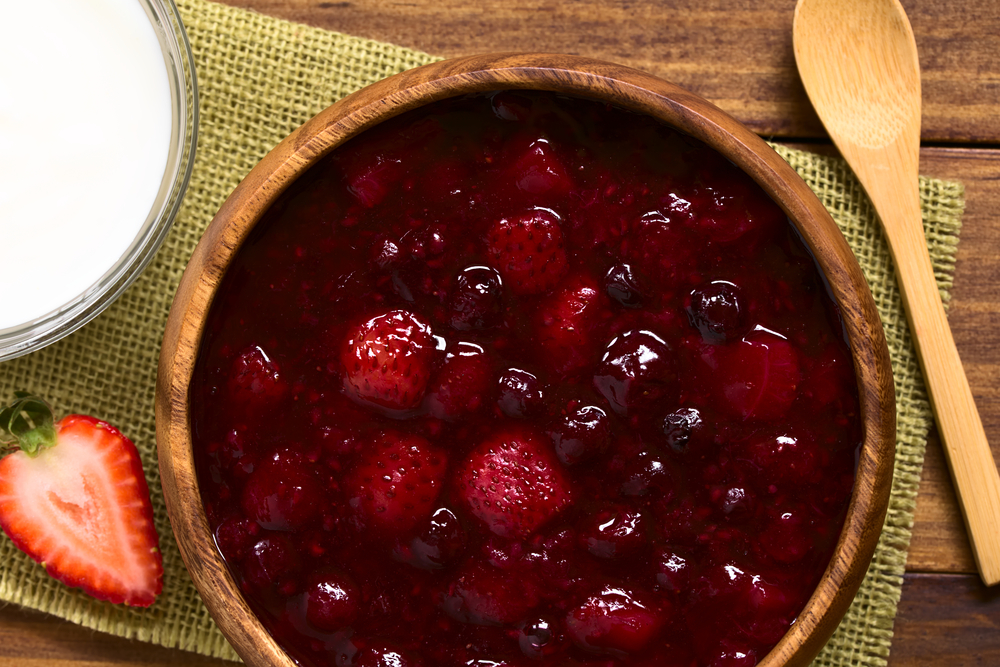 Rote grutze literally means "red groats", and is a sweet dish made from red berries and pudding. It is originally from North Germany and can be savoured with cream, vanilla sauce, or milk.