What makes Germany a popular choice for Malaysians and students around the world seeking to pursue their higher studies? Germany has world-class universities based on a tradition of excellence in learning and innovation. And because Germans believe that education should not be a profit-making business, almost all public universities have abolished tuition fees for domestic as well as international students, making studying in Germany an attractive and affordable option for Malaysian students.
If studying in Germany is a dream for you, make sure you do your research ahead. Find out what's the right city for you, what you want to study, and don't forget to read up on insurance for international students in Germany, as it's required by law in the country.
Meanwhile, check out our list of amazing cities and their universities in Germany for inspiration!
BERLIN
Berlin is, of course, the capital of Germany, and also a very cool place to visit. Its architecture is an eclectic mix of styles, from the neoclassical Brandenburg Gate to the futuristic Fernsehturm TV tower. Berlin has some of the world's most beautiful museums and art galleries – its Museum Island is a UNESCO World Heritage listed site, featuring five world-renowned museums: Pergamon Museum, Bode-Museum, the New Museum, Old National Gallery and the Old Museum.
[Recommended Accommodations in Berlin]
Berlin has always been very multicultural, with international choices of cafes, restaurants and bars. From traditional German sausages and meatballs at the Henne Alt Berliner Wirtshaus to the hugely popular Kimchi Princess Korean restaurant, there is definitely something for everyone in Berlin. Getting there is easy – there are many airlines which offer cheap flights from Kuala Lumpur to Berlin.
For Malaysian students thinking of studying in Germany, Berlin is also home to many of the best universities in the country. The Free University of Berlin, founded in 1948, is one of the top German universities to check out. Students interested in pursuing careers in science and technology can study at the Technical University of Berlin, a major research university with over 34,000 domestic and international students. Humboldt University Berlin, with an enrollment of over 32,000 students, welcomes and promotes young talents with its science, research and teaching programs, with the aim that students will go on to make positive changes to society.
MUNICH
Located in the Bavarian region of Germany, beautiful Munich has some of best standards of living in the world, and is home to many museums and theatres.
Don't miss the stunning Munich Christmas market, open from November to December every year, selling traditional Bavarian Christmas decorations, clothing, food and drink. The popular market spreads over an area of 20,000 square meters from Marienplatz to the old town hall and its courtyard, and all around the surrounding area.
Munich is also home to the famous Oktoberfest, the 16 to 18-day festival held every year in September and October, celebrating wonderful Bavarian culture with beer – lots of it! Visitors from all over the world flock to Munich to enjoy the traditional performances, food stalls, amusement rides and other attractions.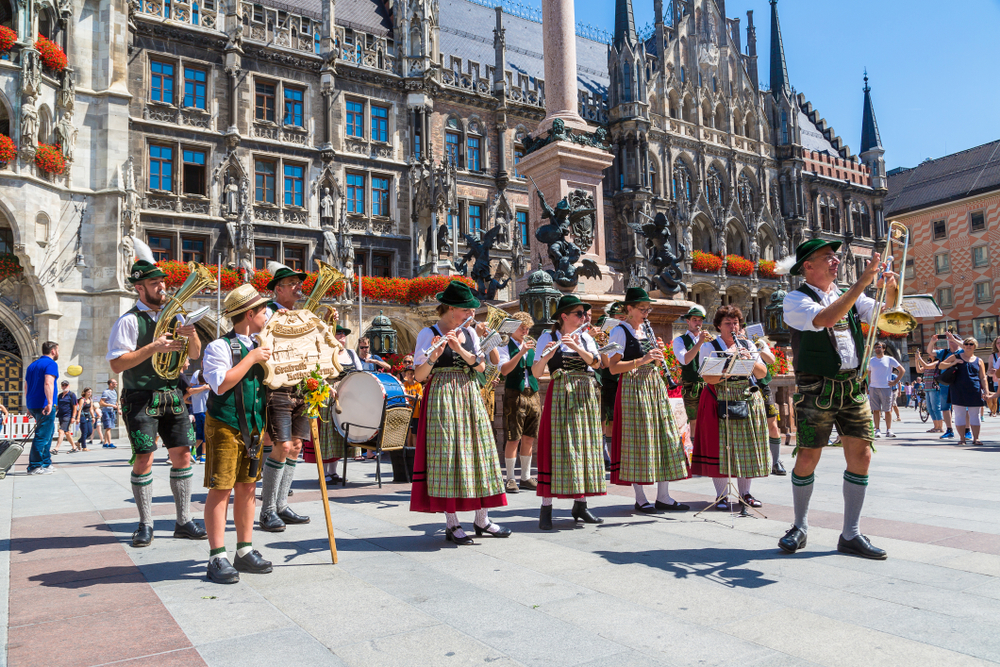 Munich is also home to some of the best universities in Europe: Ludwig Maximilian University is one of Europe's top academic and research universities. Founded in 1472, this is one of the most prestigious universities in Germany, and an amazing total of 34 Nobel laureates have been associated with it.
The Technical University of Munich is a 150-year-old institution, which combines modern research facilities with cutting-edge learning opportunities for students, with an aim towards finding solutions to challenges facing modern societies.
AACHEN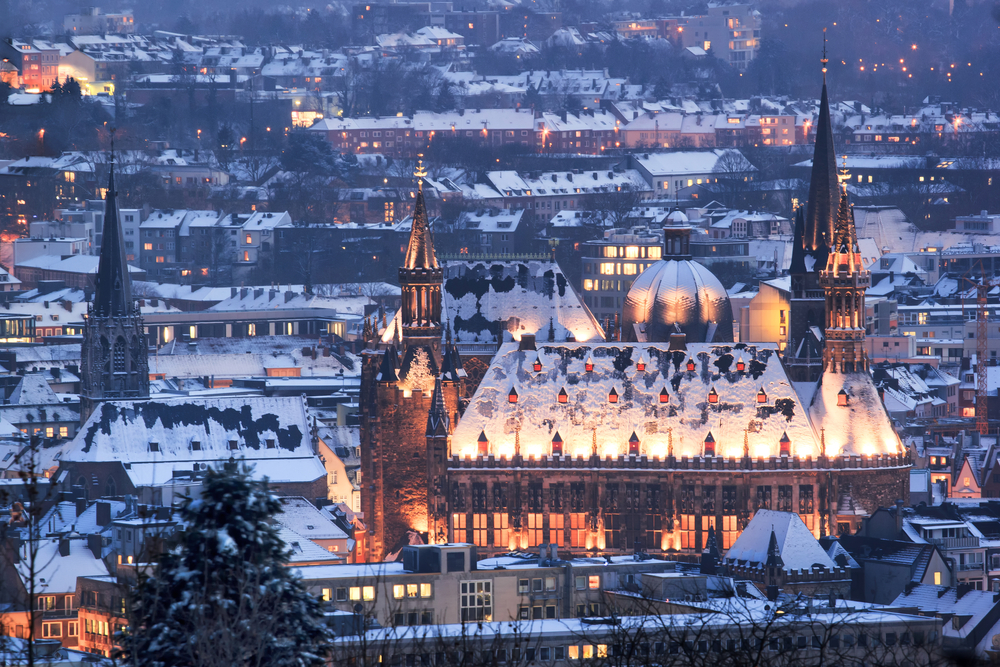 Located on the crossroads of Germany's borders with France, Holland and Belgium, Aachen is a beautiful town with ancient and modern urban architecture, and a magnificent 1,000-year old cathedral. It is also home to RWTH Aachen University, the largest technical university in Germany, with more than 42,000 students. One in five board members of German corporations have studied here, and its alumni contribute the highest amount of funding in the country to their alma mater.
HEIDELBERG
Beautiful Heidelberg is a mix of medieval, Renaissance and modern architecture. This is a also major German scientific hub, home to internationally-renowned research facilities adjacent to its university, including four Max Planck institutes.
Malaysian visitors will be glad to know that Heidelberg has one of the mildest climates in Germany, with beautiful forests and an abundance of natural scenic trails around the city to explore.
Heidelberg is home to the oldest university in Germany, the University of Heidelberg, which was founded in 1386 and has been associated with at least 33 Nobel Prize winners. This is one of the most popular universities for foreign students in Germany, with students from at least 130 countries around the world.
DUISBURG AND ESSEN
Duisburg is a great sporting city, with abundant sports facilities for soccer, ice hockey, baseball and American football. Numerous rowing and canoeing competitions are also held throughout the year. Its neighbor, the city of Essen, was once Germany's most major coal and steel industrial center. With its beautifully preserved ancient architecture and green spaces, Essen was voted the European Green Capital in 2017, as well as the European Capital of Culture.
The merger of the Gerhard Mercator University of Duisburg and the University of Essen in 2003 led to the creation of the University of Duisburg-Essen. With almost 40,000 students, this is also one of the biggest universities in Germany that welcomes many international students.
FRANKFURT
Buzzing, exciting Frankfurt is a major international financial, commercial, cultural, educational and tourism hub. You will never run out of things to see and do in Frankfurt – there seems to be different shows, music concerts, sporting events, trade fairs, cultural festivals and other interesting events on every week!
[Recommended & Affordable Hotels in Frankfurt]
Students who want a taste of European big-city life have an array of institutions of higher learning to choose from in Frankfurt. One of the top universities here is the Goethe University Frankfurt, the third-largest university in Germany. It was founded in 1914 and its areas of specialty include social sciences, sociology and economics, medicine, law and quantum physics.
COLOGNE
Fun fact: with 70 clubs and too many bars, restaurants and pubs, the city of Cologne has the most pubs per capita in Germany! This is a major European cultural center, with more than 30 museums, and hundreds of galleries to visit, making this city a dream destination for art lovers. The must-see Cologne Cathedral is a magnificent Gothic church, and the largest cathedral in Europe.
Cologne is also home to one of Europe's oldest and biggest universities, the University of Cologne. Other notable institutions of higher learning in Cologne include the German Sport University of Cologne, and the Technical University of Cologne.
Conclusion
Germany is a beautiful country with a rich and diverse culture and history, with friendly people and a dazzling variety of regional cuisines and attractions. Although for many Malaysians, Germany is still mostly an undiscovered gem of a destination, it is getting increasingly popular with both Malaysian travelers and students looking to pursue their higher studies. To learn more about Germany, visit www.germany.travel.
—
You might also like:
– 7 Things You Should Know Before Visiting Germany
– 10 Popular Kid-Friendly Activities to Do in Berlin
– Top Historic Locations in Europe You Need to Go Once-in-Lifetime