This article is reviewed regularly by Wego's editorial team to ensure that the content is up to date & accurate. 
Updated 9 June 2021
It's no exaggeration to say that a trip to Germany is a journey of revelation and captivation marked by stimulating cultures, out-of-this-world landscapes, and the pleasures of civilization. 
If you're thinking of visiting Germany, you may want to avoid getting your hopes up. While Germany is not closed off entirely to international visitors, some countries have been suspended from entry primarily due to the emergence of coronavirus variants in some parts of the world.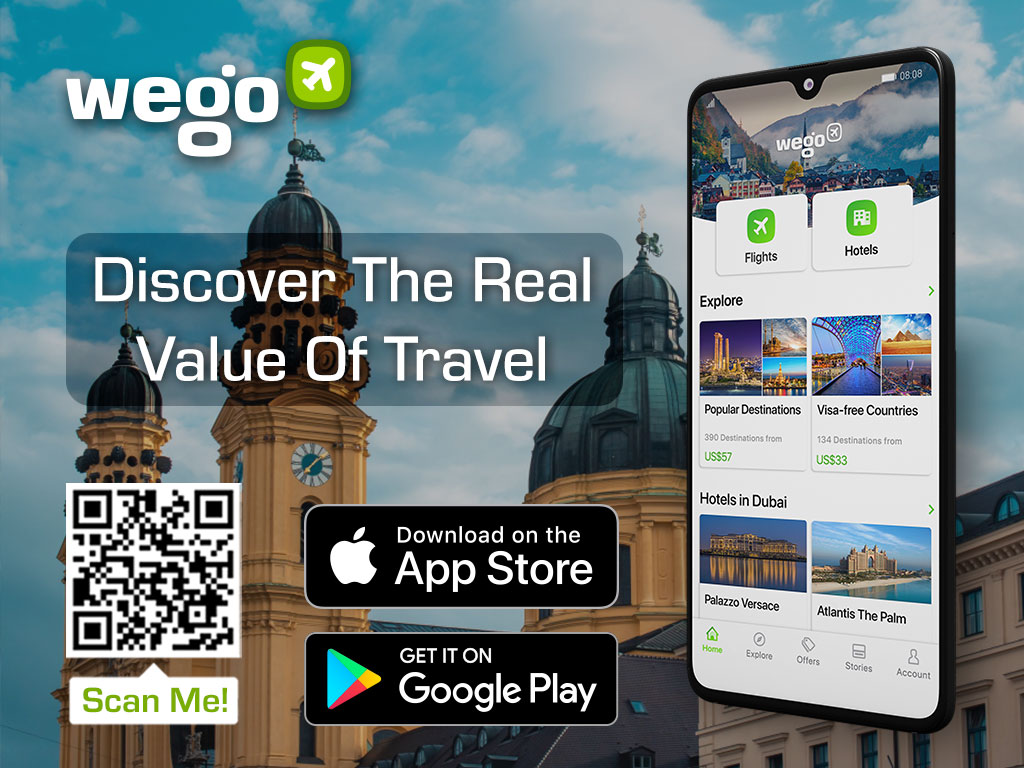 So what countries are on Germany's ban list? Which countries are deemed as "areas of variant of concern"? Read on to find out.
Germany entry requirements
Currently, entry to Germany is limited to members of the EU, Schengen associated states, (Iceland, Norway, Switzerland and Liechtenstein), and a handful of third countries as follows:
Australia

Japan

New Zealand

Singapore

South Korea

Thailand
In addition, the list is to be expanded to include China, Hong Kong and Macao SARs of the People's Republic of China, as soon as the possibility of mutual entry is confirmed. Holders of German tourist visa and other visas are allowed to enter if they came from those countries.
Entry from any other country is only possible in exceptional cases and is conditional on there being an urgent need. Among others, an urgent need is defined as follows:
Entry for the purpose of family reunification or marriage

Short-term entry by immediate family members who are citizens of countries outside of the EU

Short-term entry by first- and second-degree relatives who are citizens of non-EU countries only if urgent family reasons are demonstrated. This includes 

births, weddings, deaths/funerals

Short-term entry by more distant family members

Return to habitual abode 
Countries banned by Germany
Germany is currently imposing a ban on countries designated as "areas of variant of concerns," which are countries with the widespread occurrence of SARS-CoV-2 virus variants. As such, entry from the following countries by way of flights, trains, and other modes of transportation are strictly prohibited with a few exceptions.
Botswana

Brazil 

Eswatini 

India 

Lesotho 

Malawi 

Mozambique

Nepal

South Africa

United Kingdom of Great Britain and Northern Ireland including all British Overseas Territories, Isle of Man and the Channel Islands 

Uruguay

Zambia

Zimbabwe   
Travellers exempt from the travel ban
Germany will allow entry only for the following categories of travellers departing from the banned countries:
German citizens and persons who are resident in Germany with a current right to reside in the country, as well as their spouses, partners living in the same household and minor children

persons catching a connecting flight who do not leave the transit zone of a passenger airport and

few other special cases.
Travellers eligible for these exceptions must complete a digital entry registration before attempting to enter Germany, undergo mandatory testing or provide proof of immunity, and comply with the applicable quarantine regulations for travellers entering the country.