This article has been reviewed by Wego's editorial team to ensure that the content is up to date & accurate.
Updated June 2023
Are you envisioning an adventure in Germany, immersing yourself in its diverse heritage, historical significance, and remarkable landscape? If you are from Dubai or the UAE, you can make your dream come true with a Schengen or National visa. Therefore, it is necessary to book an appointment at the nearest visa application center to make the process easier for you.
Germany visa appointment from Dubai & UAE
Please note that the Dubai Consulate is currently the only German mission in the UAE providing all types of consular services. However, applying for a visa is a straightforward process. Simply schedule an appointment with VFS Global in either Abu Dhabi or Dubai. VFS Global is the exclusive external service provider that works in collaboration with the Consulate of Germany. They will assist you with your application and forward it to the visa section of the German Consulate in Dubai.
For visa applications in the UAE, the German Consulate General in Dubai handles all requests. However, applicants must visit the designated visa application center based on their place of residence: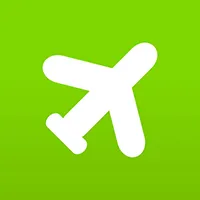 Book cheap flights to Germany
Germany visa appointment from Dubai & UAE process
To book an appointment for a German visa at the VFS Global Center in either Dubai or Abu Dhabi, follow these simple steps:
visit the VFS Global website
click on "Book now" under the "Book an appointment" section
sign up for an account or log in if you already have one
enter your personal details
select the visa category that is applicable to your travel purpose
choose a convenient date and time slot for your appointment
confirm your appointment details and proceed to pay the service fee online using a credit card
after payment, you will receive a visa appointment letter and a receipt, which you must print out
After booking your appointment, please make sure to arrive 15 minutes prior. It is important to attend the appointment in person and not through a representative. Only applicants, caregivers, and individuals with children under 18 are permitted inside the Visa Application Centre.
These guidelines should be followed during your visit to ensure a smooth process:
pass all the required documents
if you haven't paid your visa fee online, you can pay your fees once you get to the centre
you will need to submit your biometric information

your photo must be taken with full face and without sunglasses or tinted spectacles, or head covering unless it is worn for religious or medical reasons
ensure your fingertips are free from any forms of decoration, such as mehndi, cuts, abrasions, or other markings
If you are applying for a child under 12 years old, the child must also attend the appointment. However, they are not required to provide their fingerprint information.
Germany visa appointment from Dubai & UAE required documents
Once you have successfully booked an appointment, please ensure that you bring the following documents with you on the day of your visit to the visa application centre:
the printed email confirming the details of your appointment
a valid passport/travel document
a printed and completed visa application form
all supporting documents required for your specific visa type
if you have purchased any additional services online, please bring the printed receipt as proof of purchase.
Additionally, under the supporting documents, here's the general paperwork that you may need to bring:
declaration form
2 passport photos
copies of your previous visa
round-trip flight itinerary
proof of accommodation
proof of financial fund
cover letter
proof of civil status
Germany travel health insurance
Germany visa appointment from Dubai & UAE fees
The fees for a German visa are dependent on your nationality and the type of visa you are applying for. When applying for a visa at the VFS Global Centre in Dubai, it is necessary to pay both the visa fee and service fees. Details are as follows:
visa fees for adults range from EUR 75 (AED 348) to 80 (AED 370)
visa fees for children between 6 and 11 years old range from EUR 37 (AED 173) to 40 (AED 185)
the service fee is USD 22 (AED 80) per application
[Total:

124

Average:

4.6

]