As the climate crisis casts an ever-longer shadow over the future, it feels like there is so much and yet so little you can do. But pay a visit to the rainforest, and let Nature speak to you herself.
As you immerse yourself in these precious environs, it might paint you a new perspective, while filling you with an appreciation that could blossom into effective action.
Loango National Park, Gabon
Well-deserving of the nickname 'Africa's Last Eden', Gabon's western coast is an exotic mix of tropical landscapes with coastal grandeur.
The array of wildlife residing within the land, wetland and sea ecosystems are extensive and astounding, from elephants to humpback whales. A majestic confluence of many natural environments, you might catch a bewildering glimpse of surfing hippos, revelling in the Edenic bliss.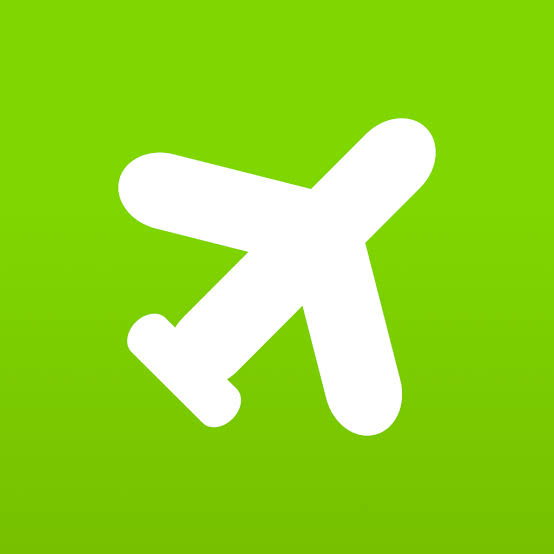 Find cheap flights to Gabon
Petén Department, Guatemala
A Central American emerald of incredible natural beauty, Guatemala also struggles with the issue of deforestation. But this region devotes itself to preserving its flora and fauna, mainly through the Maya Biosphere Reserve.
Explore its inner realms and habitats of pumas and macaws, and you'll also find ancient remnants of the storied Maya civilisation. If you've got the time, Guatemala has a range of other rainforests worth exploring, including the stunning Semuc Champey's collection of natural swimming holes.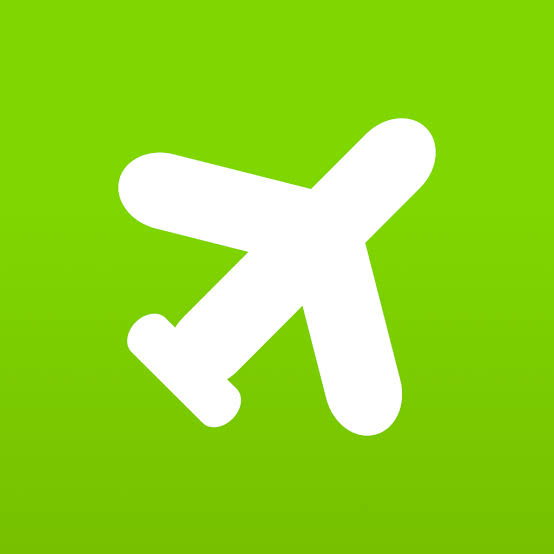 Find cheap flights to Flores
Bako National Park, Sarawak
Across its 27 square kilometres, rocky coastlines border a tight, brimming ecosystem that spans mangroves, rainforests, and swamps. Bako is crammed with wonder and is a fantastic introduction to Borneo's flora and fauna.
With its varieties of macaques and birds, the renowned Proboscis Monkey remains its poster child. Take in all its glory with treks through the thick, moisture-laden air, throbbing with life, opening out suddenly into cliff-side panoramas of the coast.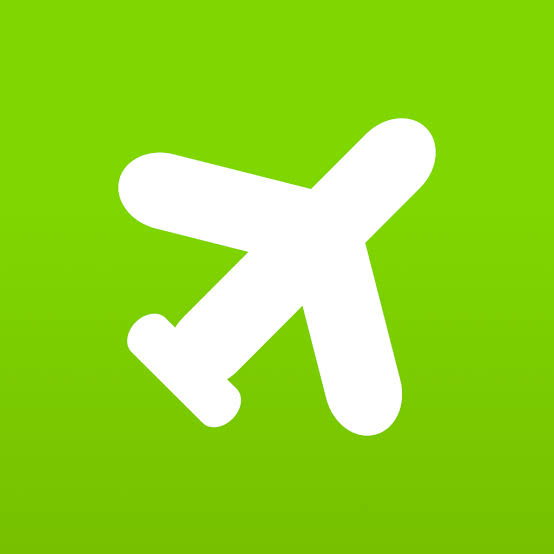 Find cheap flights to Kuching
Daintree, Queensland
The terrestrial partner to the world-renowned Great Barrier Reef, Daintree also holds the prestige of being the world's oldest tropical rainforest. Within the verdant vegetation lies portraits of the Earth's history, while Aboriginal guides provide added insight.
As you traverse hills shrouded in flora, creeks and rivers that stretch right to the coastline, Daintree reveals the complex, intertwining elements that make up the rainforest.
You'll observe plants that have been nurtured since prehistoric times, some holding valuable answers to medicinal and scientific questions. Millions of years in the making, you'll leave with a curious perspective of time.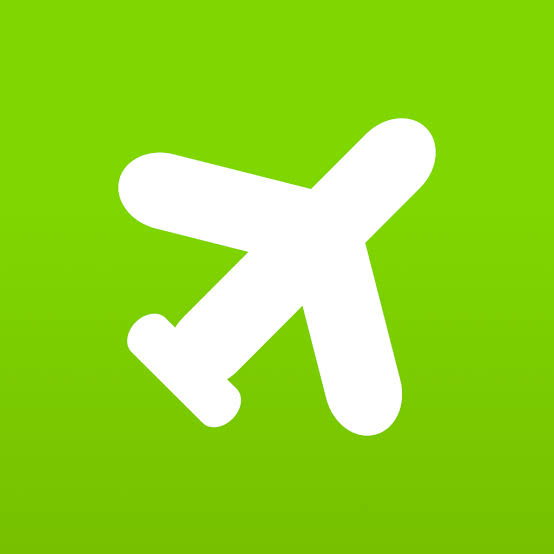 Find cheap flights to Cairns
Harapan Rainforest, South Sumatra
With hectares of rainforest green stretching into the horizon, Sumatra's lowlands hold an equatorial abundance of wildlife rivalling the Amazon's. As logging and palm plantations threaten, protecting the incredible diversity found in this area has become a crucial effort.
International initiatives have been founded and started to save the populations of endangered species that reside here, including the Sumatran rhino and clouded leopard. As you venture into the Forest of Hope, you might not get to see these elusive animals. But, you might start to understand how valuable a home this is to them and countless others.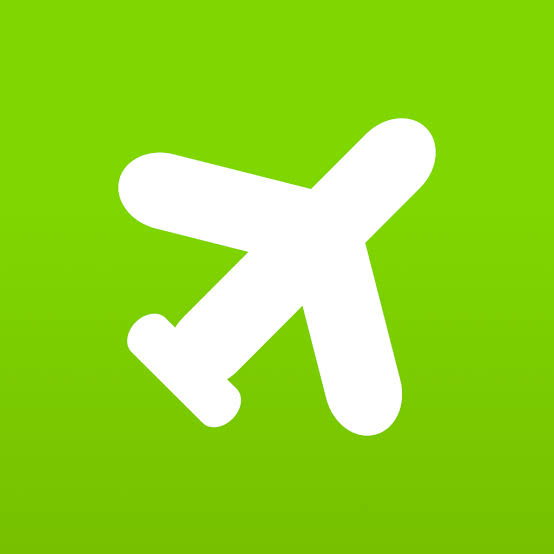 Find cheap flights to Jambi
Monteverde Cloud Forests, Costa Rica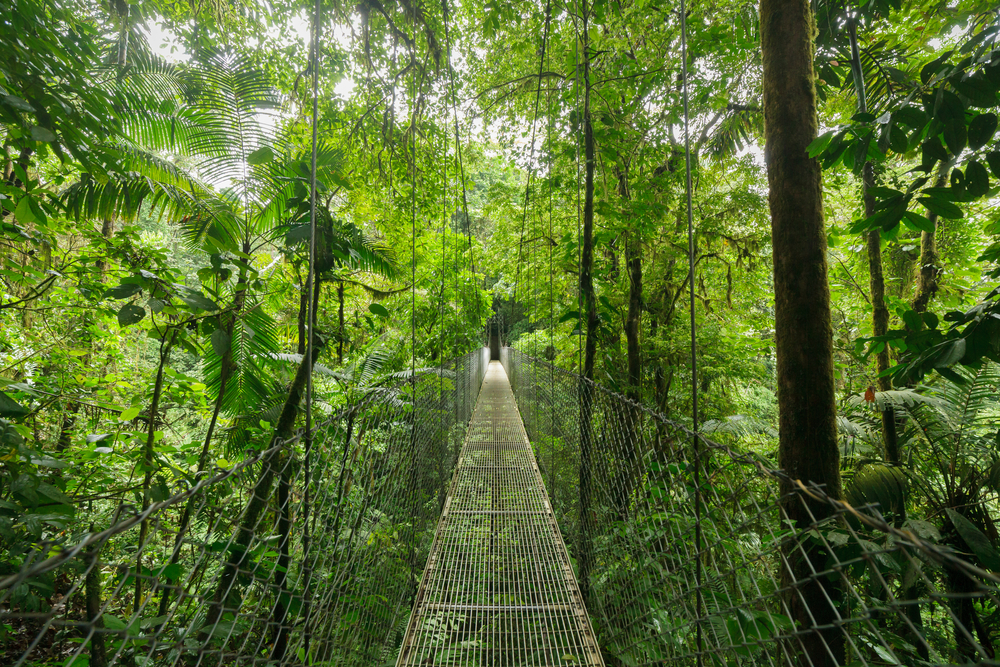 With the establishment of the National Forestry Fund in 1995, Costa Rica has taken steps to limit deforestation in the country, understanding the importance of a healthy rainforest. Monteverde's shrouded forests have benefited, named after the constant canopy of foggy clouds that permeate the landscape, 1,440m above sea level. Not exactly a rainforest but just as humid, canopy tours on suspension bridges transport you into a surreal, misty dream.
You can also visit the Arenal Volcan National Park for trails and sights that are closer to the ground, but just as breathtaking.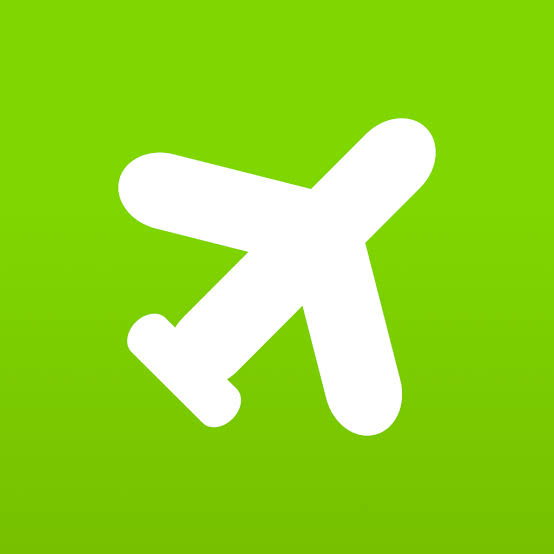 Find cheap flights to San Jose
Dehing Patkai Wildlife Sanctuary, Assam, India
Part of the Assam Valley's tropical expanse, the untouched canopy is a prime estate for burgeoning biodiversity and a must-see for birdwatchers. Under a canopy of seasonal blooms and moist undergrowth, sun bears, tigers and lorises roam the scattering of derelict WWII relics. A diverse range of orchid varieties has also made this a home, striking stunning poses in the dewy light.
India houses rainforests across its land, and you can embark on hiking trails through the deciduous forests of the Western Ghats if you find yourself along the west coast instead.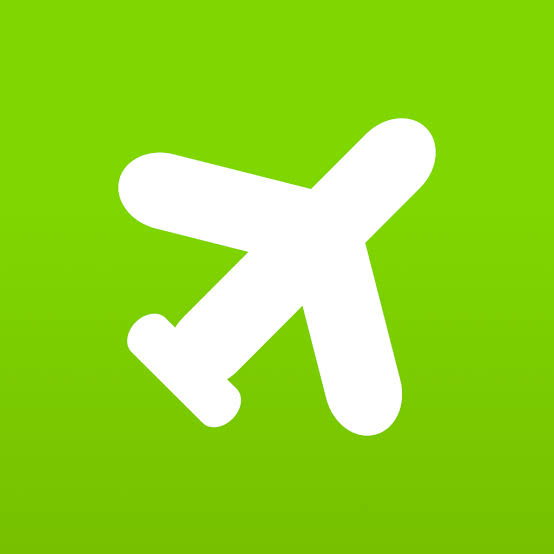 Find cheap flights to New Delhi
Congo Basin
From the iconic and fiercely protected mountain gorillas to the bonobo ape, this Central African region is vital to regulating the Earth's greenhouse emissions. While certain areas in the Northeast remain in conflict, you can visit the Salonga National Park to experience the forest's beauty from a riverboat.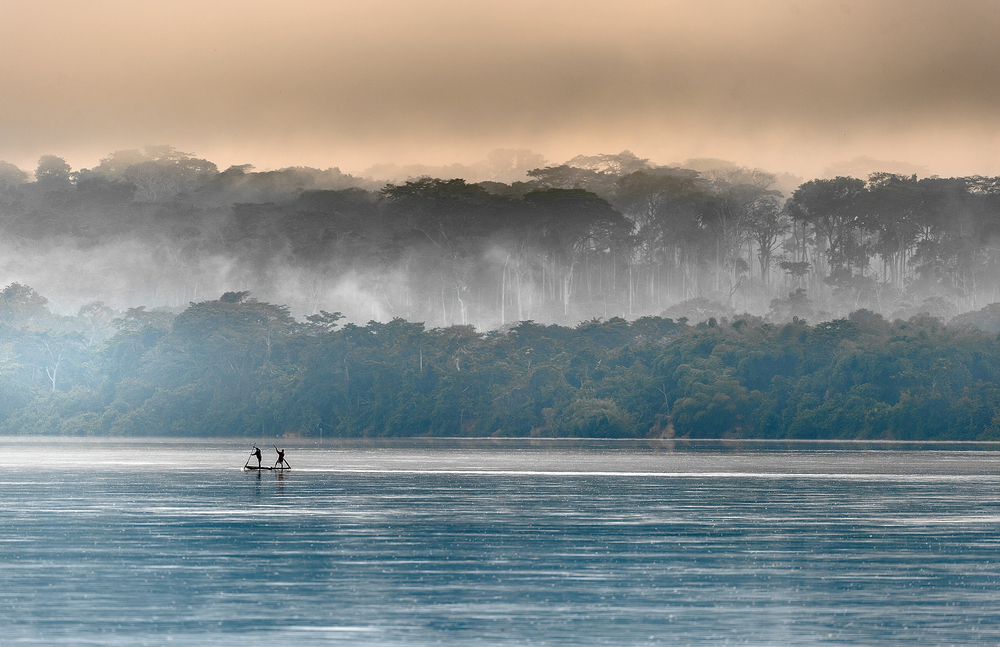 Famous as the setting for Joseph Conrad's tale, a trek into the heart of darkness will require top-notch jungle skills, so it's best to be accompanied by a guide.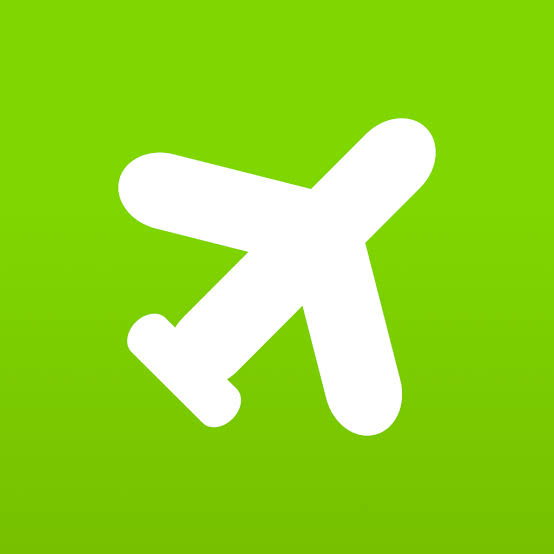 Find cheap flights to Kinshasa
Peruvian Amazon, Peru
Besides the splendour of Machu Picchu, Peru holds a significant portion of the Amazon realm and is under threat from deforestation. The collection of jungle and river is home to the world's most exotic animals, from caimans to tapirs, a large number of which are highly endangered.
Journey along the rivers, winding like anacondas through the green, or venture deep into the vegetation. Surrounded by bursts of colour and inquisitive animals in the trees, the Peruvian Amazonia will seize your breath and incite gasps of wonder in equal measure.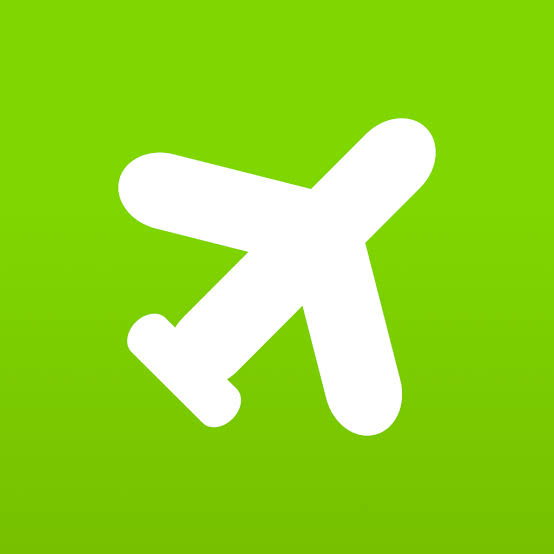 Find cheap flights to Cusco
Iguaçu National Park, Brazil
Defining the Brazil-Argentina border is a sweeping, magnificent array of staggered waterfalls, whose spray nourishes the lush vegetation surrounding it. The ecosystems here hold many of the Amazon's endemic species, from animals to insects and plants.
Here, where the Amazon's beauty is at its most dramatic, you'll begin to realise the power of Nature in sustaining the world's life. Despite efforts to strike a balance between conservation and profit, the strategies applied to this area, including biodiversity corridors and tourism management, are not extended to all reaches of the Amazon. Here's hoping it soon changes for the better.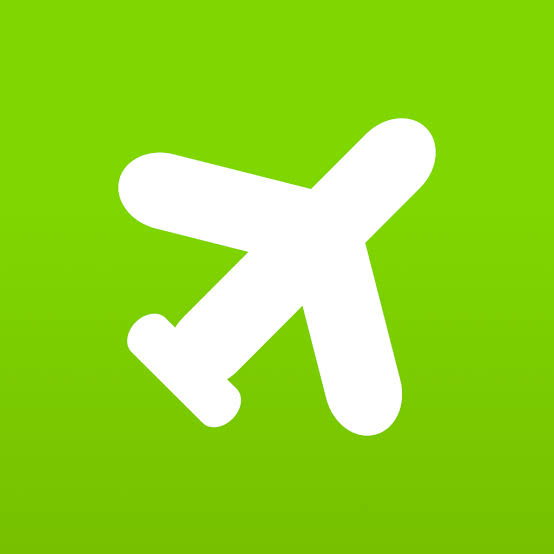 Find cheap flights to Rio de Janeiro
While governments and corporations all over the world are shifting towards sustainable, environmentally-safe practices and policies, the situation remains dangerously fragile. Our understanding of the rainforests is inevitably manipulated by the torrential barrage of media, content and opinions, so visit the rainforests and develop your own appreciation.
Ecotourism companies offer lodging experiences to let you stay the night in the rainforest. But ensure their practices are eco-friendly before booking. Booking tours with responsible and sustainable ecotourism companies ensure that your adventures don't end up doing more harm than good. As the majesty of the rainforest overwhelms, you'll find yourself loving the Earth too.