Places seldom change. People do.
On my first visit to Goa, I stayed near Fort Aguada — a 17th century structure with a lighthouse built by the Portuguese who governed this sun-speckled place for more than four centuries.
I was in my early thirties then, and in between keeping my little daughter entertained and posing for clicks at random places, I barely skimmed through the beautiful Basilica of Bom Jesus and a few markets near the hotel we stayed in.
It was okay, I told my friends. Goa was okay.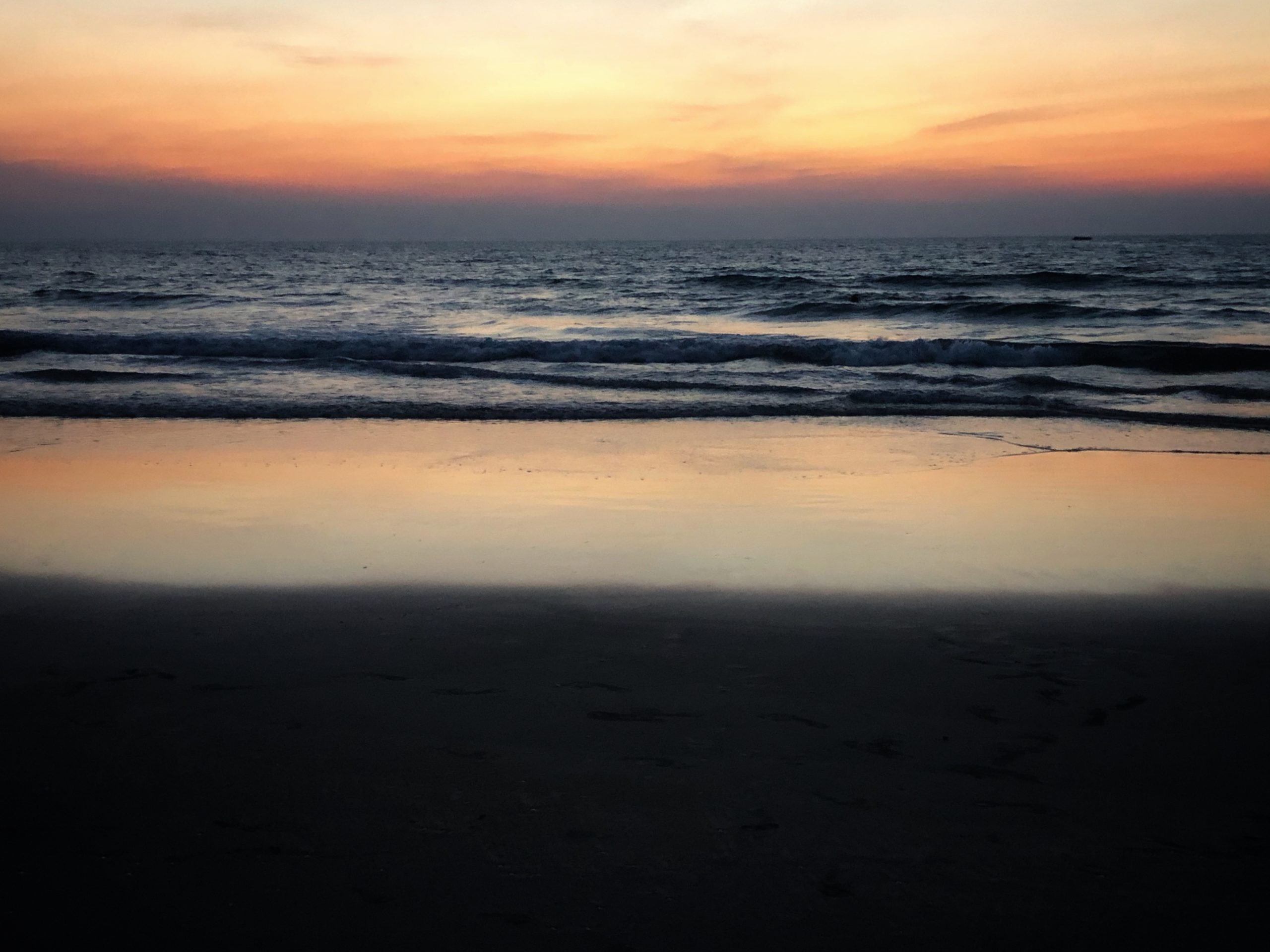 Nearing my mid-forties now, I found myself staring at the sunset on Varca Beach, South Goa — looking at the dark blue sky with a crescent moon hanging from it, the crimson-pink-purple hues on the horizon spread out on retreating waves that lashed the shore again and again.
There were sea shells sparkling beneath my feet, embedded deep in wet sand. There was the roar of the ocean and the smell of salt in the air and the taste of sweet Indian tea on my tongue. It was a spectacular moment, a memory I hope to keep for years to come.
A Bit of Art
An avid fan of Mario Miranda, Goa's best loved cartoonist, I stopped to step into his drawings — yes, that's what I do with Miranda's sketches, step into them — and regretted not being born in a Goa that was his.
The grumpy pastor, big-breasted women in polka dotted sarees, the village baker, and stray animals wandering near palm trees that leaned to their sides…Miranda's sketches are no less than carnivals. Travellers can find his cartoons everywhere in Goa, including art galleries that are named after him.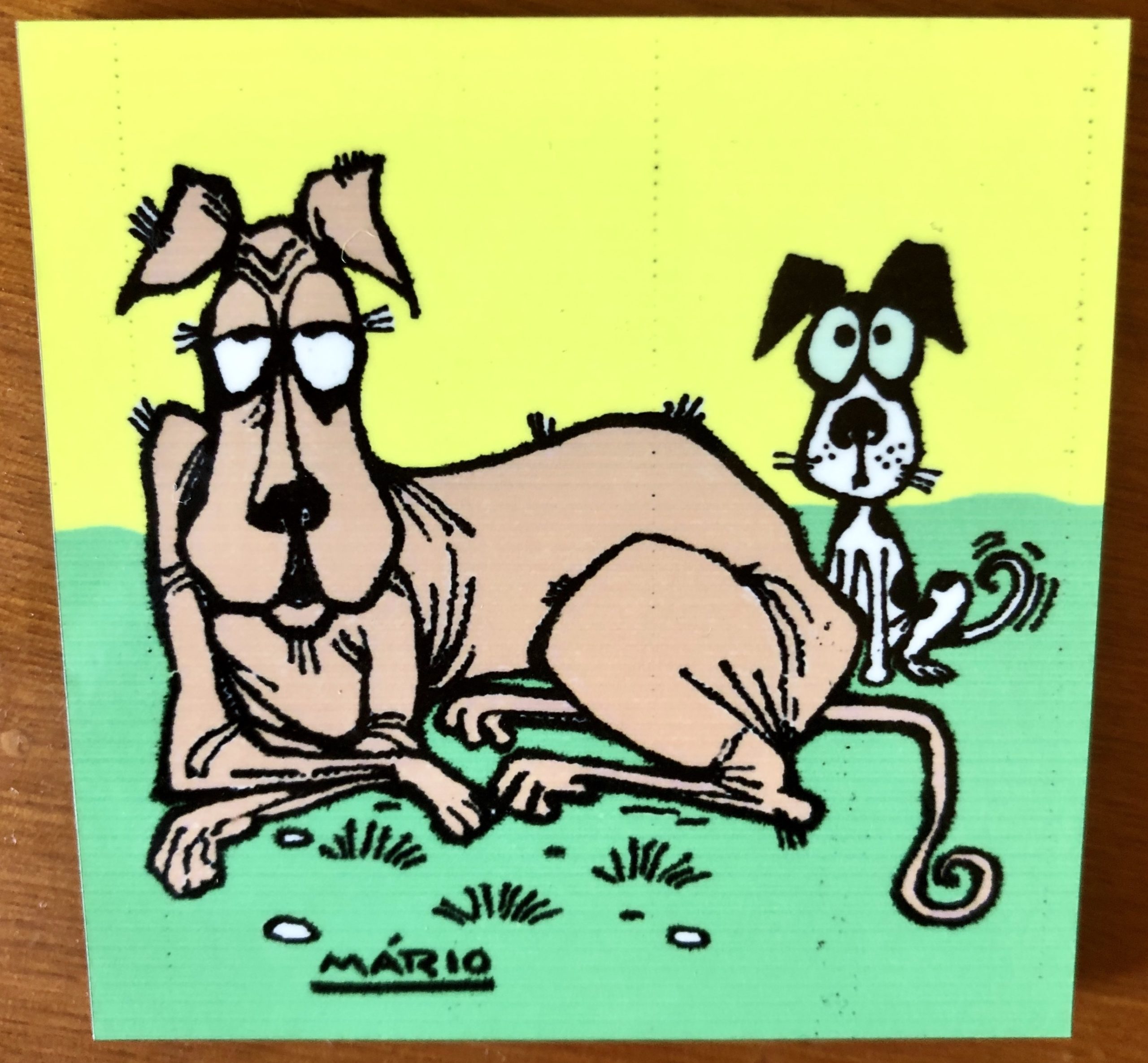 Seafood, Anyone?
Martin's Corner at Betalbatim — the subject of one of Miranda's cartoons — is where I went looking for some food on a very hot day. Apart from having a mocktail customised (honey, not sugar…and some ginger and mint, please), I rejoiced in the creamy Tiramisu that followed a plate of fried rice, steamed seasonal vegetables, the King Crab and an exotic seafood platter.
Martin's Corner is famous for Goan delicacies like the Pomfret Caldin and Chicken Xacuti too. The Fisherman's Wharf on the banks of the River Sal in Cavelossim is yet another gem in the culinary crown of Goa. Try its Pao (bread) and Prawn Curry along with some sweet Bebinca (pudding).
Be Susegad
As I ventured out on New Year's Eve, I saw groups of children standing with tin boxes around effigies of old men with cigars in their mouths. The Goan tradition of burning the old year — with the effigies being embodiments of the year gone by — to ring in the new is still followed with great enthusiasm.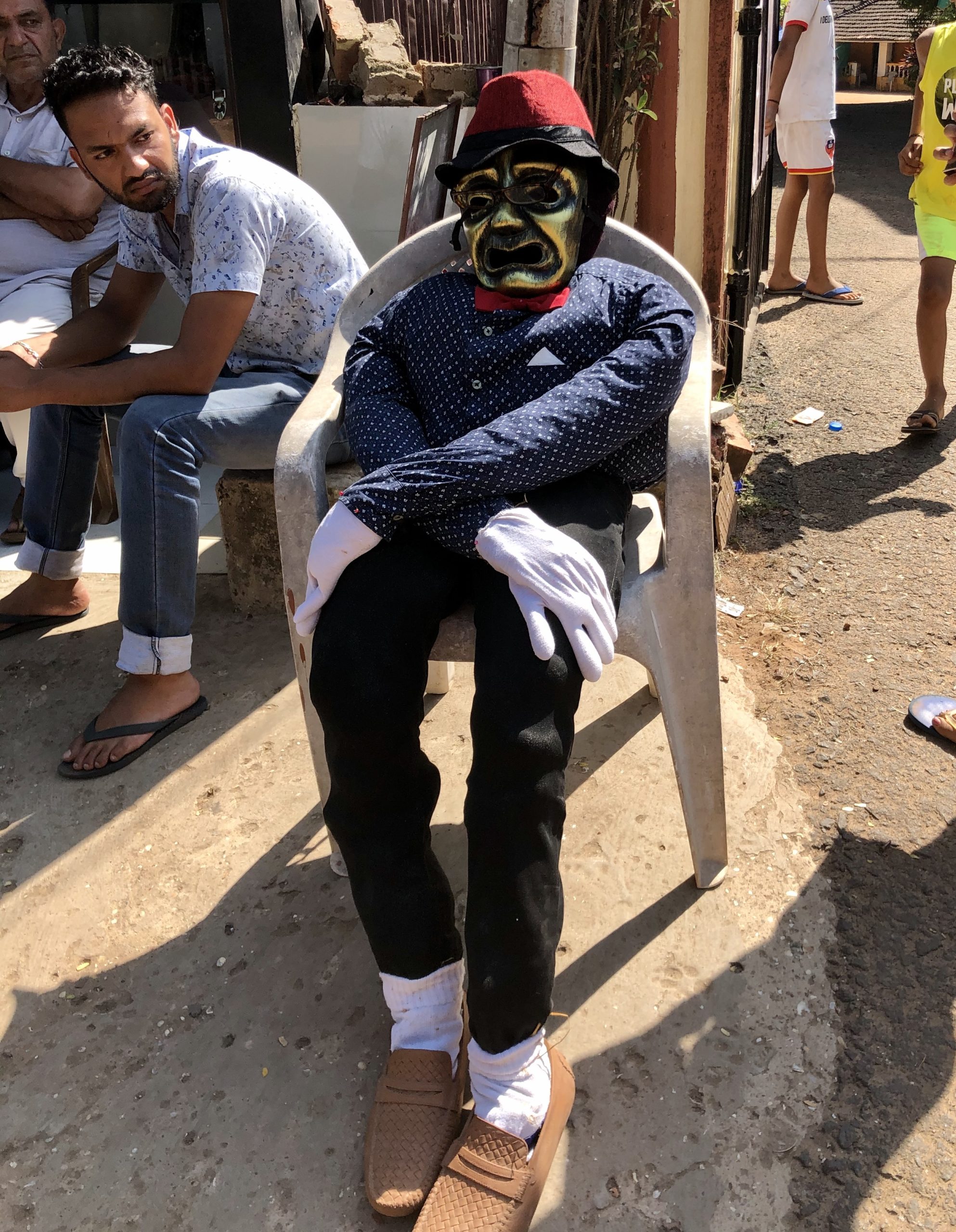 My driver Pedro told me that some of these effigies are stuffed with fireworks and the money collected for the "old man" is used to throw parties in the neighborhood.
Pedro also told me about many Goans who had flown to Portugal and other European countries seeking better lives. He was the only son of ageing parents, and so he was home driving cabs for a living. Not that he wanted more. Pedro was peaceful with what he had.
He reminded me of the stereotypical Goan trait of being susegad: a word that comes from the Portuguese word sossegado — meaning quiet. Susegad equals contentment, the ability to enjoy life as it is.
Clean sunlit streets and ponds of pink lilies with church bells chiming and songs filling the air, some Goan bread baking inside hearths, to be had with traditional liquor (feni) made from the cashew fruit…with a coastline stretching miles along the Arabian Sea and a multicultural way of life: Goa wasn't just okay. It was peaceful. It was beautiful. It was susegad.
And like I said, places seldom change. People do.