This article is reviewed regularly by Wego's editorial team to ensure that the content is up to date & accurate.
Updated September 2023
Spain, a country that beautifully combines its rich history with modern elements and showcases natural beauty and cultural vibrancy, has become an attractive destination for individuals seeking residency in Europe.
In this article, join Wego in embarking on a journey to explore the pathway to securing residency in Spain.
Spain Golden Visa benefits
The Spain Golden Visa, often called the Investor Visa, is designed for non-EU nationals seeking to make significant investments in the Spanish economy. With this visa, you and your family can reside in Spain and enjoy visa-free travel within the Schengen Zone.
While real estate investments are the typical route for obtaining a Golden Visa in Spain, it's important to highlight that this visa option is also open to entrepreneurs and investors in Spanish companies.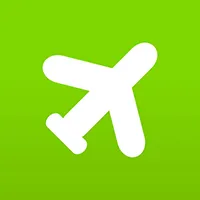 Book cheap flights to Spain
Spain Golden Visa requirements and rules
To secure a Golden Visa for Spain, you'll need to fulfill specific requirements and submit a comprehensive set of documents.
national visa application form
one recent passport-size colour photograph
valid passport
documents accrediting the investment

investment in unquoted stocks and shares
investment in quoted stocks
investment in public debt
bank deposit
investment in real estate
investment in a business project

financial means
certificate of criminal record
health insurance
proof of residence in the consular district
proof of the representative's identity and capacity
payment of the visa fee
For more information on the required documents, visit the checklist compiled by Spanish Ministry of Foreign Affairs.
In addition to the document requirements, you must meet the following criteria:
make a significant capital investment, which includes:

an initial investment of at least EUR 2 million in Spanish public debt securities
or an investment of at least EUR 1 million in stocks, shares of Spanish companies, investment or venture capital funds in Spain, or bank deposits in Spanish financial institutions
or purchase unencumbered real estate valued at a minimum of EUR 500,000; if a couple is married in a community of property, one spouse can obtain an investor visa, and the other can get a visa as a family member of the investor.

engage in a business project in Spain deemed of general interest. This should involve job creation, socio-economic impact in the project's area, or significant contributions to scientific or technological innovation. A designated representative may obtain the visa to manage the project
Investments by legal entities are accepted, provided the entity is not based in a tax haven, and the investor holds majority voting rights and the power to appoint or dismiss the majority of the board of directors members, directly or indirectly.
For family members accompanying you, the required documents are:
national visa application form
one recent passport size colour photograph
valid passport
certificate of criminal record
health insurance
proof of residence in the consular district
payment of the visa fee
documents proving family relationship with the investor
proof of financial dependence and civil status for adult children
documentation confirming the investor's care for relatives in the ascending line
Spain Golden Visa application procedure
Step 1: Book an appointment
To submit your application in person, you must start by scheduling an appointment at the BLS International Centre. This can be done by sending an email to [email protected]. In the email subject line, indicate the specific residence visa category you intend to apply for.
In your email, include the following details: your personal information, passport number, email address, phone number, current UK residence address, and the specific type of residence visa you are interested in.
Remember to attach sworn translations in Spanish for both the ACRO Criminal Record and family bond documents if you are applying for a visa that involves the investor's family members.
Step 2: Receive confirmation email
After your documents undergo verification, an email containing a username and password will be sent to you.
Upon receiving the confirmation email, which includes your password, you'll have the flexibility to select your preferred date and time for the appointment. You can also make modifications or cancel if necessary. Please be aware that the Consulate cannot arrange another appointment or alter dates in the event of a cancellation.
Appointments should be canceled at least 4 days in advance. If an appointment is not canceled within the established timeframe, and the applicant does not attend, they will be placed on a waiting list to schedule a new appointment.
Please note that no appointments will be granted to intermediaries or mediators.
Step 3: Prepare the required documents
Gather all necessary documents, including your application form, photographs, valid passport, financial documents, health insurance, and proof of residence.
Step 4: Attend your appointment
Attend your appointment as scheduled at the BLS International Centre. Remember that each appointment is for one person and one passport. If family members plan to accompany the applicant, they should arrange separate appointments.
The Consular Office will provide you with proof of receipt of the application, including a code to check the status of your application online.
Step 5: Wait for the decision
From the day following the submission date, there is a 10-day legal window for making a decision, which can be prolonged in case of an interview or the requirement for extra documents.
If necessary, the Consular Office may request missing documents, additional information, or a personal interview to decide on your application.
Step 6: Collect your visa
Upon approval of your application, ensure you personally retrieve the visa within one month following the day after receiving the favorable decision notification. Be sure to adhere to the guidance provided by the Consular Office regarding the return of your passport and original documents.
In case of a visa refusal, you will receive a written notification explaining the grounds for the decision Moreover, you can appeal to this Consular Office within one month of receiving the notice.
Simply send your appeal to the Visa department via Royal Mail or another courier service. Alternatively, you may file a judicial review application with the High Court Justice in Madrid within two months of receiving the visa refusal or reconsideration appeal dismissal notice.
Spain Golden Visa validity
The Golden Visa that is issued to you at the Embassy of Spain will remain valid for a period of one year.
Spain Golden Visa cost
As previously stated, the prerequisite to obtain the Golden Visa in Spain is that you must possess a minimum real estate investment of EUR 500,000. Moreover, a visa fee equivalent to EUR 80 will apply. Nationals of Australia, Bangladesh, Canada, the United States of America and the United Kingdom are required to pay different rates The amount of the fee must be consulted with the Consular Office.
[Total:

184

Average:

4.7

]